Filled with living history and culture, New Orleans is one of the most popular visitor destinations of the south. Famed for its wonderful architecture, great music and authentic southern cuisine, the Big Easy has much to offer for all types of travellers. If you're heading over to New Orleans, it only makes sense that you'd want to bring back something interesting to remind you of your trip. And if you're anything like us, you probably love browsing the stalls for regional treasures to take back to your family and friends. Thankfully, New Orleans is chock-a-block with fun and unique places to check out when it comes to stocking up on souvenirs. Whether you're looking for Mardi Gras masks, fun pantry items, or Voodoo dolls, you're sure to find something cool to take home with you. Still not sure where to go to buy the best souvenirs in the city? Don't worry! Have a read through our favorite spots to check out in New Orleans.
Traditional New Orleans Gifts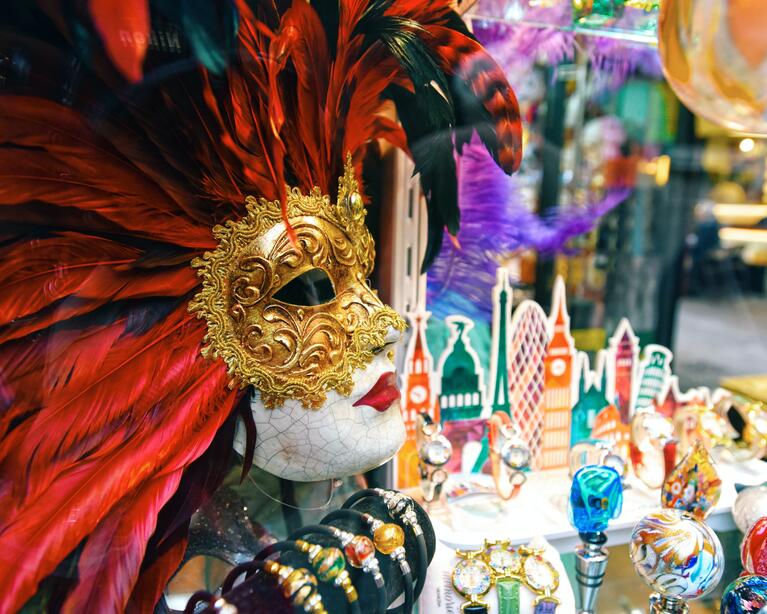 Of course, one of the most popular souvenirs to bring back from New Orleans is Mardi Gras masks. If it's your first trip to The Big Easy and you're wondering where to get a hold of these traditional keepsakes, don't worry - we've got you covered. Located in the French Quarter, Maskarade is known for purveying the city's largest collection of one-of-a-kind, handmade masks. The pieces here are undoubtedly eyecatching and elaborate, though they can be a little expensive. Another one of our favorite spots to buy masks in New Orleans is the Crescent City Mask Company, boasting an expansive and exquisite collection that's sure to blow you away. These pieces aren't only masks, but rather artistic works - pack them with care and ensure that you have enough room in your suitcase so that they have a safe trip back.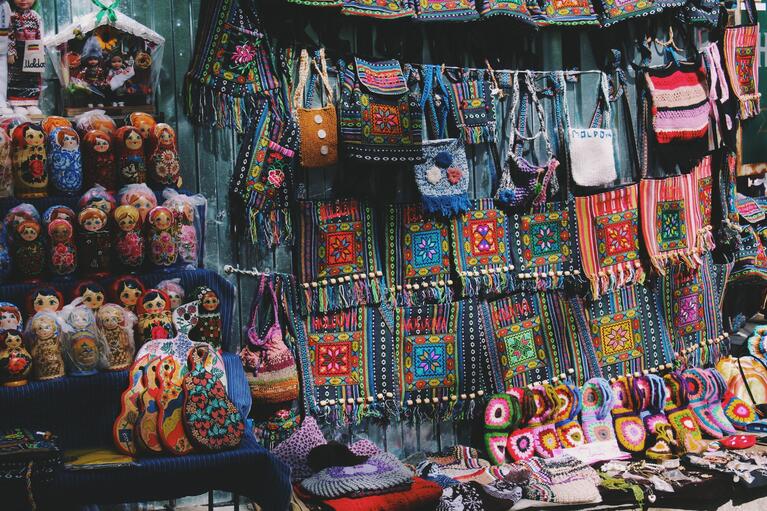 Often billed as ''The City of Dead'', New Orleans has a fascinating and storied history with Voodoo. As such, Voodoo dolls and other related items are a great unique keepsake to take home for friends and loved ones. There can be a lot of gimmicky items on sale, though we recommend going for something more traditional. Customary voodoo dolls are made out of Spanish moss, twigs, sticks and fabric, and you can find them on sale at the French Market. Another great place to go for this type of thing is Voodoo Authentica in the French Quarter, which boasts a fantastic collection of dolls, as well as potion oils, gris-gris bags, and spiritual arts and crafts. Whilst you're there, we highly suggest checking out the special rituals and readings which real Voodoo practitioners in the store perform. 
Speciality Gifts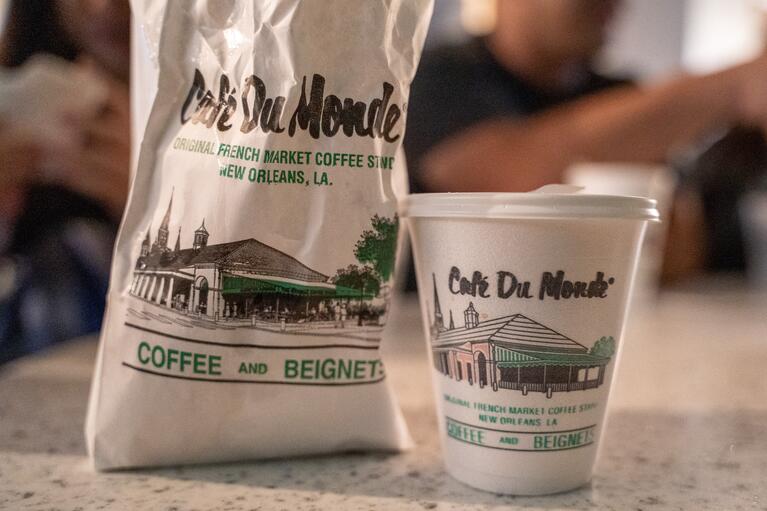 Another one of our favorite places to pick up souvenirs in New Orleans has got to be Café Du Monde. Whilst this beloved coffee spot is technically part of the French Market, we felt like it deserved its own mention. First opened way back in 1862, this spot has become a popular landmark and tourist destination, revered for its crispy beignets and chicory-blended coffee. We recommend going to try out their world-renowned drinks and confections. At the store, you can pick up a lot of great souvenirs for foodies, including beignet mix, aprons and cookbooks. For coffee lovers, the stand's signature blend would be the perfect gift. Since this place is a popular tourist attraction, we suggest heading over there earlier in the morning and during the working week to beat the crowds. Don't forget to take some beignets back to the hotel with you to snack on later!
Or Make a Day of it!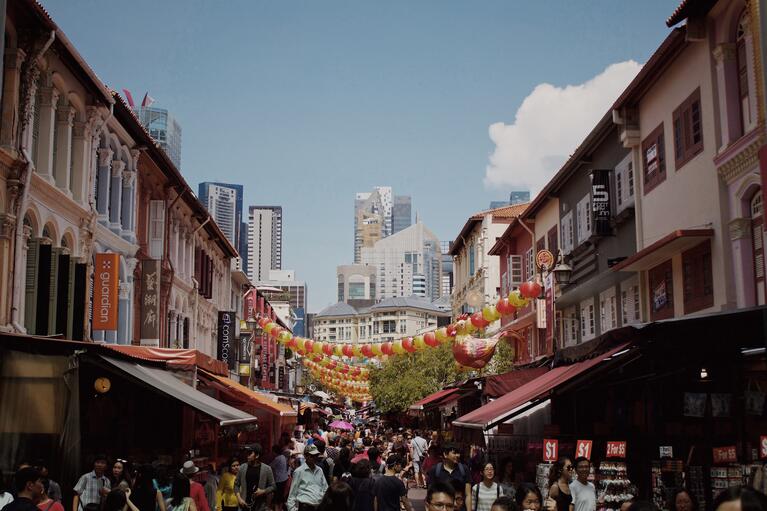 When travelling, there's no better way to get in touch with the culture of a new city than by checking out the local market. Whilst there are a lot of great markets in New Orleans, we highly recommend heading over to the historic French Market in - yep, you guessed it - the French Quarter for buying souvenirs. This place is well-known for its wide array of mouth-watering food vendors, so don't forget to grab a bite to eat whilst you browse. If you're looking to take home food-related items, this is the place to be. Browse the stalls for speciality pantry items, or check out Aunt Sally's Praline Shop, one of the city's most popular stores of its kind in the city. When you head over to the souvenir section, you'll be able to find everything from fun vintage items and crafts to original artwork and collectables. There's a lot to see here, so we suggest setting aside a full afternoon so you don't miss anything!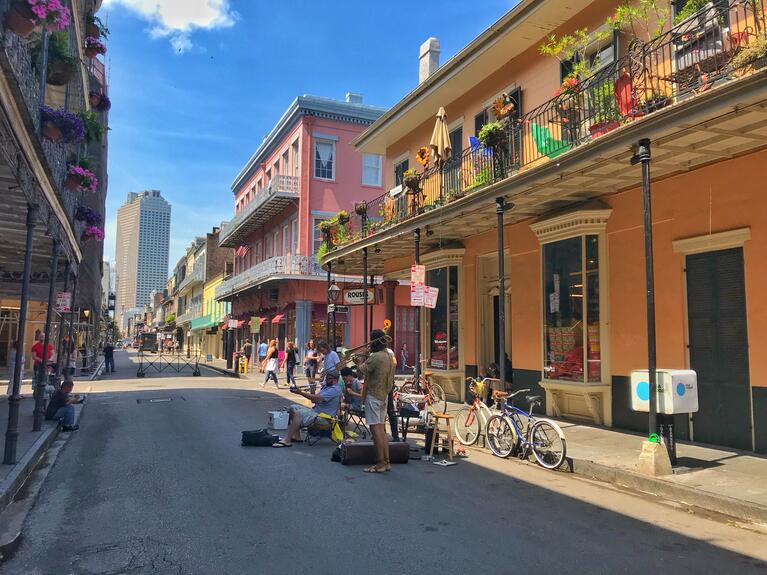 If you're for something a little different, look no further than The Rink. Built into what was once the south's first ice skating rink, this quirky little shopping mall is now a great space for browsing. Breaking away from your typical outlet mall, this spot is known for its small collection of speciality shops. Perhaps its most popular store is The Garden District Book Shop, which specializes in first editions and signed copies by regional and nationally-acclaimed authors. Still, walking around you'll find many little gems with unique homewares, artworks and fashion finds. To rest your tired feet, grab a coffee at one of the mall's delightful cafes. We especially love this place because it retains much of its 19th-century charm. Since this spot is located in the Garden District, we recommend taking some time to explore the scenic surrounding area - trust us when we say that you won't regret it!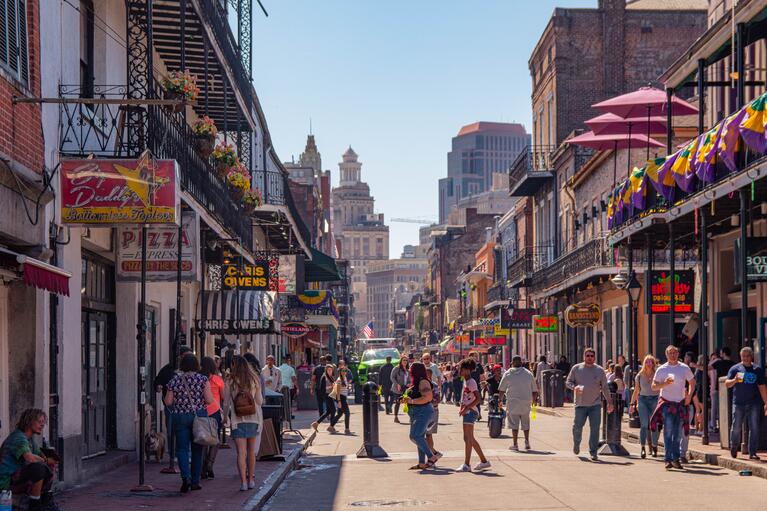 No doubt souvenir shopping is all part of the vacation experience. And thankfully, New Orleans is bursting with some great places to pick up thoughtful and unique gifts. With places like Cafe du Monde and Maskade selling classic New Orleans mementoes, you can't go wrong. Meanwhile, places like the French Market and The Rink offer handmade goods and eclectic oddities that are hard to find anywhere else. Whether you're looking for yourself, friends, or someone special, there's you're sure to find something for everybody. Explore the city to its full potential with GoCity's All-Inclusive Pass or Explorer Pass. If you'd like to know more, connect with us on Instagram and Facebook. With Go City, you can see more, for less.