New Orleans is a major city in southeastern Louisiana with a rich colonial heritage. A popular tourist hub for many, The Big Easy encompasses a cluster of bustling urban neighborhoods and laid-back residential areas. Interesting things to do in the city run the gamut – from learning about the fascinating history of New Orleans at The Presbytère to catching a live jazz show in the Arts/Warehouse District, you should be spoilt for choice! No, really – trust us when we say that New Orleans provides ample opportunity for exploration and adventure. The top tourist attractions are scattered all over the city, so there's no point in staying in one place – to get a full sense of what New Orleans is all about, we recommend getting out there so you can take it all in. If you're still uncertain about how to go about sightseeing in New Orleans – don't worry, we've done all of the heavy lifting for you! To learn more about the best neighborhoods in the city, have a read through our list of the best places to check out in the area. However you choose to explore The Big Easy, we're sure you'll have a blast!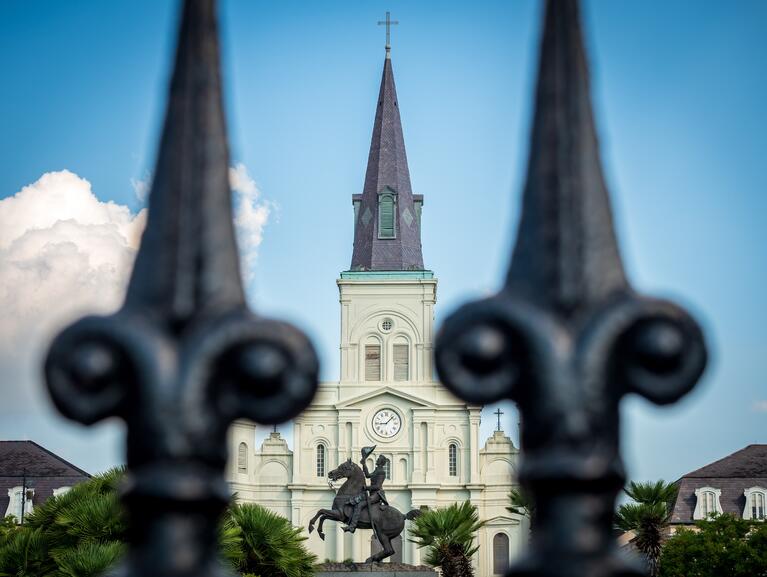 The French Quarter

 
New Orleans features a lot fantastic attractions and events, many of which are concentrated in the French Quarter. As the historic and cultural heart of the city, the French Quarter is buzzing with life, making it a great place for sightseeing. Some of the area's most popular attractions include The Presbytère, The Cabildo, and the French Market. And since this is New Orleans after all, the area is equally well-recognized for its vibrant nightlife – after dark, the French Quarter comes to life with areas like Bourbon Street and St. Ann Street being particularly well known for their dive bars and jazz clubs. Really the only downside of the French Quarter is that it is the busiest area of the city, so we don't recommend it for those who aren't good with crowds. Still, whether you're a first-timer or a seasoned visitor to New Orleans, you're sure to find something to pique your interest here.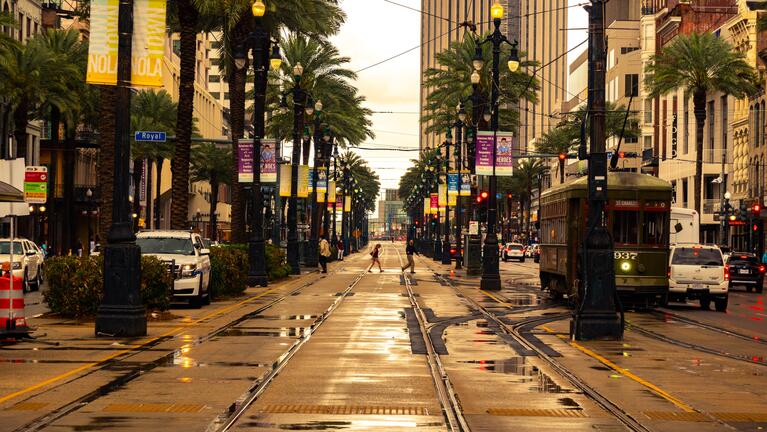 Treme

 
Those looking for history and culture in The Big Easy will be delighted by all that Tremé has to offer. As the oldest Black neighborhood in the United States, Tremé is perfect for those visitors of a curious mind. Tourists can learn more about the area's unique background through its many cultural amenities, including the Backstreet Cultural Museum, Petit Jazz Museum and African American Museum. The neighborhood is known for its distinct feel and cool-but-casual attitude, making it great to explore on foot. Aside from its fantastic museums, Tremé offers some of the best food in the city – whether you're looking for a quick bite or something a little more decadent, you're sure to find something to pique your interest. Our favorite spots are Li'l Dizzy's Café, Sweet Soulfood, and Gabrielle Restaurant. We suggest setting aside a whole day to explore this unique area, since there's a lot to cover here. 
The Garden District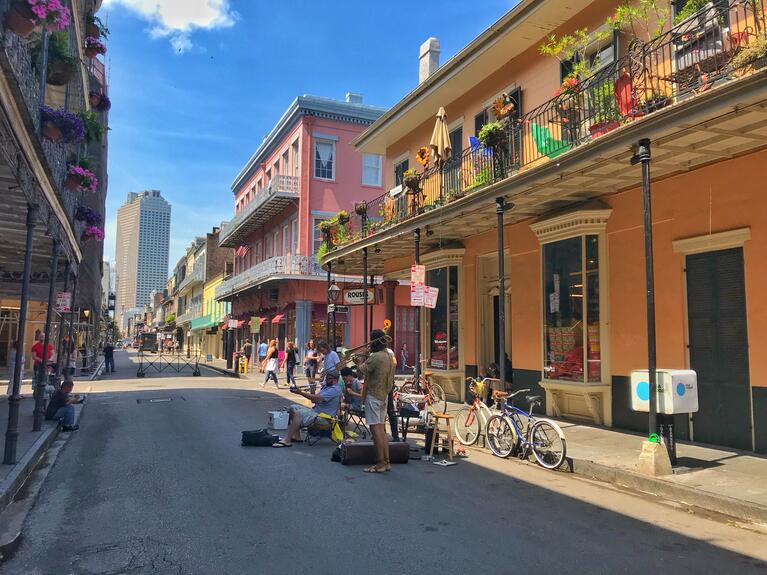 The Garden District is a wealthy and luxurious residential section of New Orleans well-known for its beautiful historic mansions and lush greenery. Anybody who comes to The Big Easy looking for incredible colonial architecture will enjoy touring the Garden District. Of course, you can take a casual stroll through the area to admire some of the homes, though we highly recommend booking a guided tour to learn more about the different styles of architecture which are common around this area. The houses are widely renowned for their beauty, and many of them are even owned by Hollywood celebrities. Aside from boasting some of America's most stunning architecture, the Garden District is also a great place for avid shoppers, with Magazine Street offering a wide variety of high-end boutiques and eclectic stores to be enjoyed. Known for its awe-inspiring scenery and meticulous gardens, this spot is best explored on foot.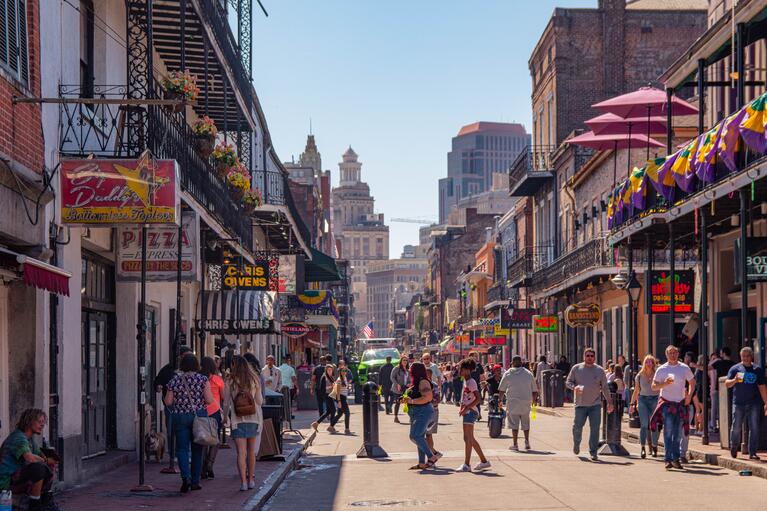 The Warehouse District

 
Art enthusiasts will be in for a treat in New Orleans. Set in the heart of Downtown, the Arts/Warehouse District proves that the city's contributions to the art world go far beyond jazz. Renovated brick warehouses flank the streets, housing cutting-edge galleries, trendy sidewalk cafes and eclectic boutiques. By day, wander around the streets lined with colorful art, or visit the American Italian Cultural Center. When you're done learning about the city, check out some of the most innovative restaurants in the area. We highly recommend Compère Lapin for its traditional flavors and sophisticated yet lively atmosphere. And once the sun sets, catch comedy acts and performance arts just a few blocks from Bourbon Street. A vibrant and fashionable area which still manages to retain much of its southern charm, this place is well worth the visit. We especially love this spot because it is continuously evolving, meaning that this is a great place for seasoned visitors to The Big Easy.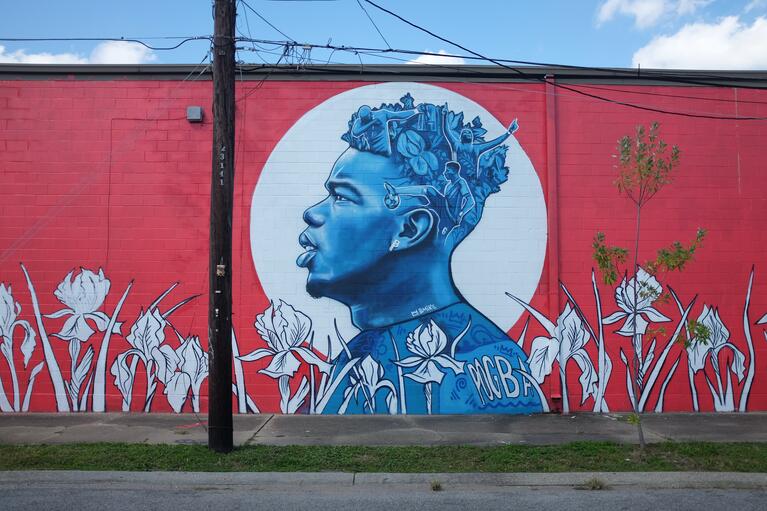 Marigny/Bywater

 
New Orleans is a culture vulture's delight. Often lumped together as one, the two side-by-side neighborhoods of Marigny and Bywater are known for their artisans' galleries, live music venues and low-key vibe. Marigny is a colorful and friendly neighborhood with a lot to offer. On any given day, you'll find sidewalk musicians and brass bands which characterize this lively urban area. We recommend checking out the Marigny Opera House and then heading Adolfo's for a bite to eat. Its close by neighbor Bywater is an artsy district of the Upper Ninth Ward, much-favored by creative types and food lovers. Highlights of this area include Frenchmen Street and St. Roch Market, a sprawling food market serving up authentic Louisiana cuisine made from locally sourced ingredients. Energetic and bursting with culture, we suggest this spot for anybody who's looking to get in touch with the city's art scene. 
New Orleans is an exciting city to explore, with so many areas each offering something a little different. Though it might seem a little daunting trying to navigate a new place, we promise that the outcome is totally worth it. And now, you don't have to miss out! Explore the city to its full potential with GoCity's All-Inclusive Pass or Explorer Pass. If you'd like to know more, connect with us on Instagram and Facebook. With Go City, you can see more, for less.