New Orleans is the capital of the southeastern U.S. state of Louisiana. Greater New Orleans' appeal lies in the pockets of downtown, with the city's most popular tourist attractions in this area. Indeed, the area is bursting with living history and culture just waiting to be explored. It's known for its fantastic cultural amenities, venerable buildings and vibrant jazz clubs. Other highlights include the French Market, serving up some of the best authentic southern-style cuisine in the city. If you're looking to explore this unique area of New Orleans, you'd be hard-pressed to narrow down all of the points of interest to a concise list. But don't worry – that's what we're here for! To learn more about the best things to see and do in downtown New Orleans, have a read through our guide to the area. We promise you won't regret a single thing! 
See the Sites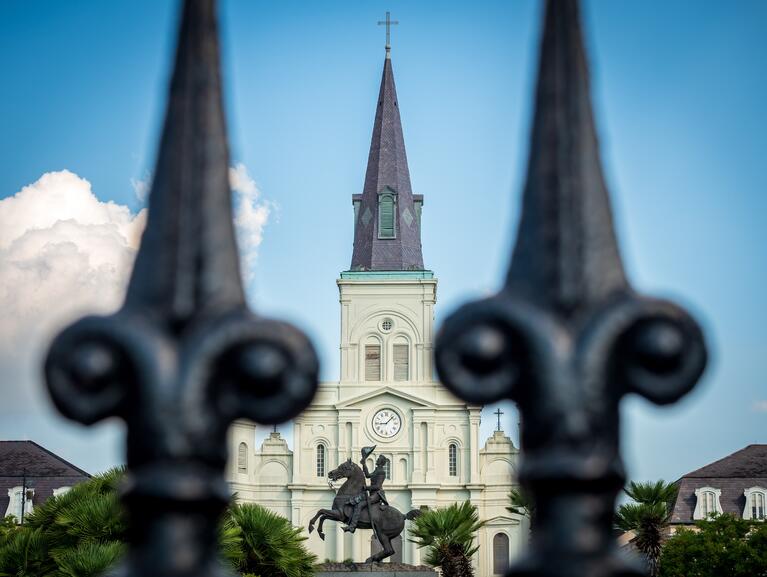 The Presbytère should rank high up on the itinerary for any first-timer exploring The Big Easy. Located right in the center of the French Quarter, this architecturally significant structure is well-recognized as one of the best examples of colonial Spanish architecture in the United States. The building was finished way back in 1791, and is known for its known for its sweeping arches and beautiful columns. Inside, visitors can enjoy an engaging and comprehensive collection which works well to tell the story of Louisiana right through to the present day. The institute's two permanent collections include The Living with Hurricanes: Katrina and Beyond and Mardi Gras: It's Carnival Time in Louisiana. A total must-see, this spot works to provide a fantastic educational experience for those of all ages. Full admission is only $7, so this place is perfect for those who are trying to travel on a budget, too!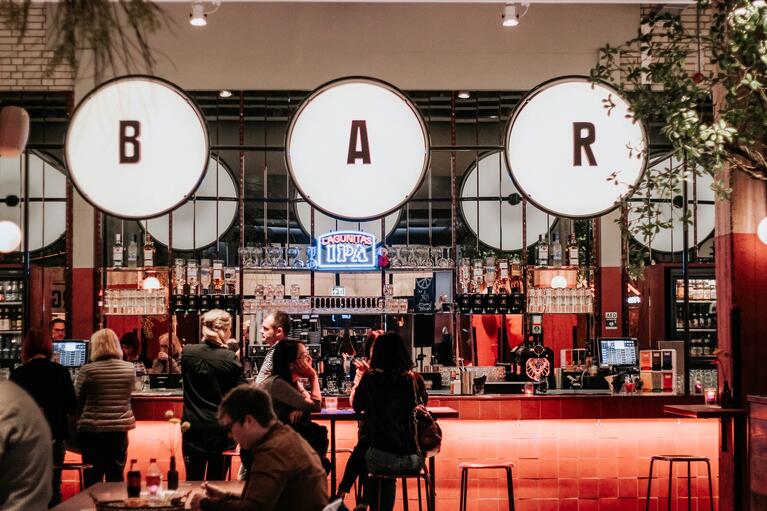 When travelling, there's no better way to immerse yourself in the culture of a new city than by visiting a local market. Whilst there are many markets dotted around the city, the most popular choice for most visitors has got to be the historic French Market for its warm and lively atmosphere. Spanning six whole blocks across the city center, this place has a little bit of everything, though its main draw is of course its mouth-watering food vendors. If you're looking to take a break after a museum visit, nip into the market for a classic po-boy, or take a seat at Café du Monde to try out the best beignets and coffee in the city. Or, enjoy your treats whilst you browse the stalls, of which there are many – visitors can buy everything from souvenirs and crafts to fun vintage items and rare collectibles here. This sprawling market is open from 10am – 5pm daily, so there's no fear of missing out. You can even make multiple stops on your trip – and trust us, you'll want to be coming back for the food alone! 
Learn About the Area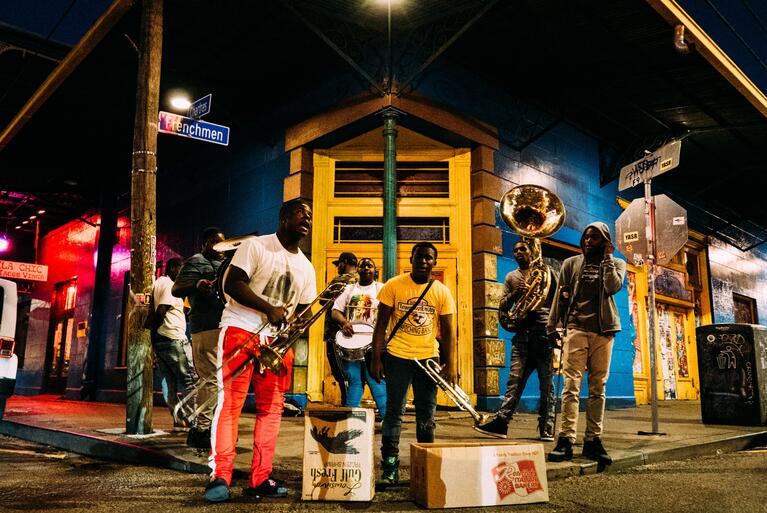 New Orleans is famed as the birthplace of jazz, and as such, you'll be able to find many cultural amenities and cool venues around town. Standing out as one of our favorites, the Petit Jazz Museum in Tremé is the perfect place for history buffs and music lovers alike. Dedicated to over 4,000 years of music, the institute works to cultivate an interest in jazz, and showcase all of those years leading up to its introduction to the modern world. Though small, the museum's collection is no doubt fascinating, with artifacts showing how jazz traces its origins back to Africa, the Caribbean, and Europe, as well as the U.S. of A. Amongst its permanent collection, you'll be able to view paintings, photographs, memorabilia and vintage instruments which all serve to tell the story of jazz. You can also take special guided tours with museum owners Reid Raymond or Al Jackson to hear a stronger explanation of the story of the genre. Offering a deep dive into one of the only art forms unique to the United States, this spot is well worth the visit. 
Try Something Different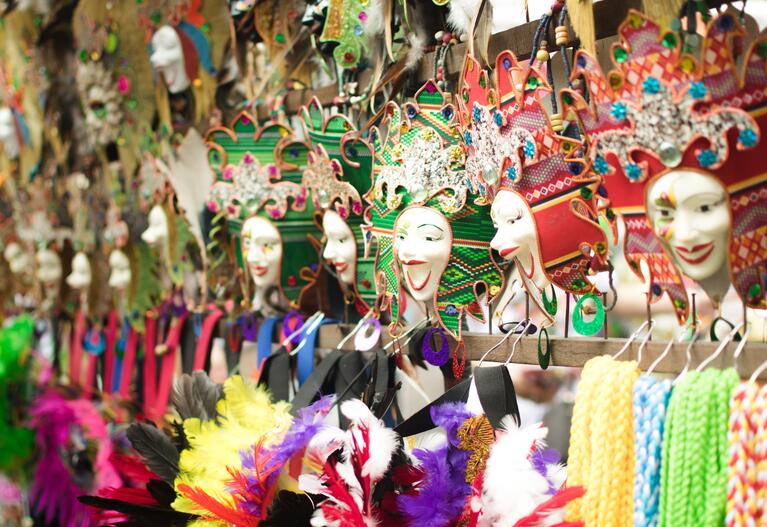 Those looking for history and culture in New Orleans won't have to look much further than Tremé. A subdistrict of the Mid-City District Area, this spot is most often recognized as the oldest African American neighborhood in the United States. As such, the region is home to many great cultural amenities – though our favorite has got to be the Backstreet Cultural Museum. Fans of HBO's show Tremé may recognize this spot from its brief cameo in the show, though we love this spot for its thoroughly unique collection of Mardi Gras costumes from past celebrations. The costumes are brilliantly colored and elaborately designed, displaying the artistic integrity and hard work which goes into each piece. Costing upwards of $10,000 a piece, these works are artistic gems. In addition, the institute is home to other memorabilia, photographs, films and documents relating to African American culture. A thoroughly unique cultural endeavor, this spot is most certainly not to be missed!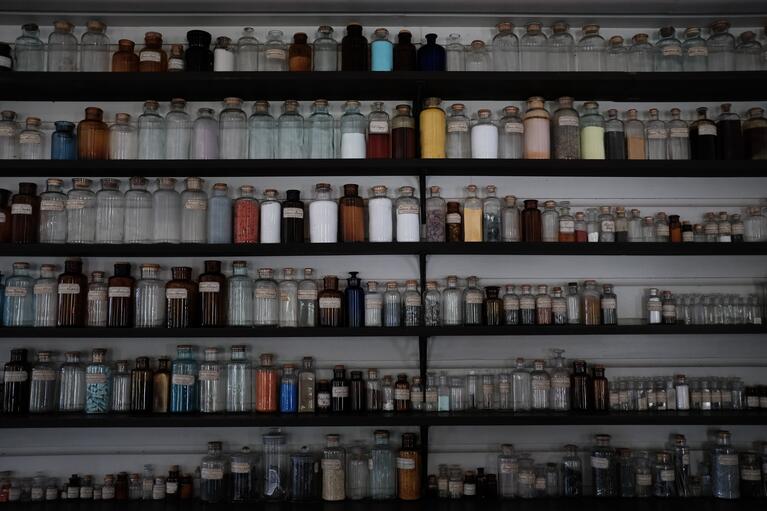 For a day that will truly make you thankful for the development of modern medicine, head over to the New Orleans Pharmacy Museum. Located at the site of the first ever apothecary in the United States, this small one-of-a-kind institute retains much of its 19th century atmosphere. This spot was once the workplace and residence of Louis J. Dufilho Jr., America's first licensed pharmacist, in the 1820s. Step back in time to learn more about the wonderful development of medicine through the ages. Upon entrance, visitors will be able to view a comprehensive collection of hand-blown vials, prosthetic devices, Voodoo potions, and more. In addition, there's a reconstruction of a 19th  century pharmacy work area. Don't miss the living quarters on the second floor and Dulfilho's botanical and herbal gardens in the back courtyard, which are still being cultivated. Incredibly fascinating and undoubtedly engaging, it would be easy to spend a full day examining the various equipment and oddities at this attraction. We love this spot because it brings something new to the table. 
Vibrant and bustling with life, downtown most certainly has a lot to offer for all types of travelers. Explore the area to its full potential with GoCity's All-Inclusive Pass or Explorer Pass. If you'd like to know more, connect with us on Instagram and Facebook. With Go City, you can see more, for less.