If you're spending Labor Day weekend in New Orleans, check out our guide to all the best things to do over the holiday, and get on top of your planning!
Including:
Is Labor Day weekend a good time to visit New Orleans?
Is September a good month to visit New Orleans?
Is September hurricane season in New Orleans?
Is it still hot in New Orleans in September?
Things to do on Labor Day weekend in New Orleans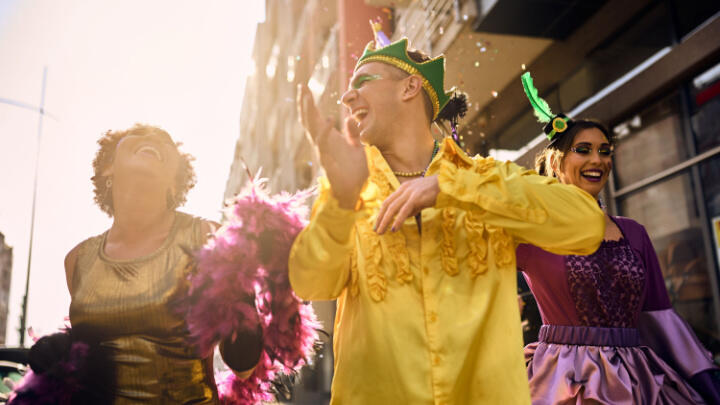 Is Labor Day weekend a good time to visit New Orleans?
If you're a fan of vibrant crowds celebrating the Southern Decadence Fest and don't mind the hot days and warm nights, Labor Day weekend is a fantastic time to explore New Orleans. It's also an ideal occasion to test your preference for traveling during the shoulder season, possibly even securing a bargain for your trip.
Is September a good month to visit New Orleans?
Prolong your summer joys by treating yourself to a September getaway in New Orleans. Embrace the extended warmth with various exciting experiences, as this month heralds the revival of Who Dat Sundays, complete with vibrant tailgate celebrations. September also marks the start of Hispanic Heritage Month, featuring cultural festivities and engaging events. Immerse yourself in the local spirit, bidding a fond farewell to summer while seamlessly transitioning into the enchanting embrace of fall, just as the vibrant New Orleanians do.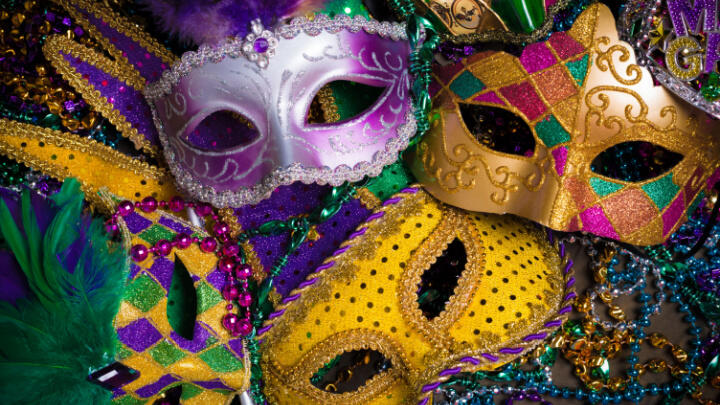 Is September hurricane season in New Orleans?
Each year, hurricane season lasts from June 1 to November 30, so September falls right in the middle. That doesn't mean you'll see or experience one per se, but it does mean there's a higher chance of one than in the surrounding months. Best keep your phone on you to listen for any potential alerts that get put out, and maybe bring a light waterproof in case pesky clouds try and rain on your parade - as well as the Southern Decadence Parade!
Is it still hot in New Orleans in September?
Short answer, yes. Long answer? Well, it can vary pretty wildly. Average September temperatures in New Orleans tend to stay at around 85°F, but on particularly hot days, it's been known to rocket up to 95°F. So, make sure you pack your airiest clothes, so you don't boil. 
So, now we've answered a few important questions, let's explore all the best things for you to do on Labor Day weekend in New Orleans!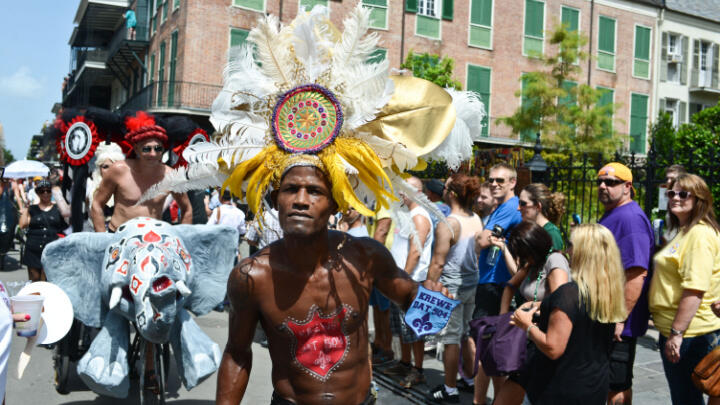 Image courtesy of Suzanne C. Grim/Shutterstock
Since 1972, this renowned LGBTQ festival has woven itself into the fabric of Labor Day weekend traditions within the vibrant French Quarter. Spanning six exhilarating days, this extravaganza boasts an array of things to do. 
Among them are the intriguing Gay New Orleans Walking Tour, the dazzling Annual Official Southern Decadence Grand Marshals' Drag Show, and the vibrant Southern Decadence Parade. But those are just some of the many events and experiences on offer. There are, frankly, too many to mention by name!
Plus, festivities overflow into the streets, so you'll likely be swept up by it wherever you go. Local bars, clubs, and restaurants get in on the action too. Among these are the spirited Beer Bust at the Phoenix on Friday and Saturday evenings, the electrifying Bourbon Street Extravaganza at the lively intersection of Bourbon and St. Ann Streets on Saturday afternoon, and culminating in the grandeur of the Southern Decadence Parade on Sunday, meandering past the city's renowned queer hubs, encapsulating the spirit of the occasion.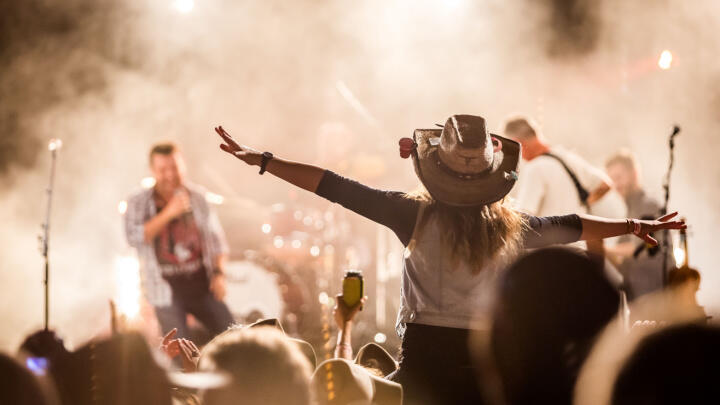 Fans of Garth Brooks, or just country music in general, must check out the Sugar Bowl Country Kickoff on September 2.
Setting the stage for an unforgettable evening, acclaimed artists Lainey Wilson and the Nitty Gritty Dirt Band have been handpicked as special guests. They'll set the tone for the main event - the much-anticipated headlining performance by none other than country juggernaut Garth Brooks, who takes center stage at the iconic Caesars Superdome in vibrant New Orleans.
Embarking on this celebratory journey, the festivities kick off at Tailgate Town in Champions Square, an immersive haven for football enthusiasts. Curated by New Orleans & Company, this dynamic prelude to the main event offers an engaging football-themed experience. 
So if you're a football fanatic who loves their morning breakfast with a serving of country music, it doesn't get much better than this.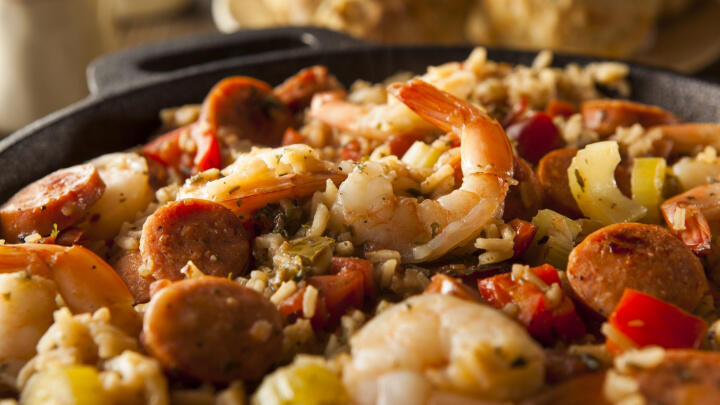 Of course, with all the above partying, you'll need to keep your energy up. And since you're in New Orleans, why not tuck into some traditional Southern cuisine, courtesy of MRB Restaurant? 
The MRB Courtyard is tucked away in New Orleans' historic French Quarter, and is a delightful venue for all your eating, drinking, and sun-soaking needs. Signature cocktails, southern-fried delights, and live music all come together to form the perfect place to sit down and fuel up. 
But what of the food? Well, choose from either the chicken fried alligator sandwich, the River Bottom Burger, or a dozen chargrilled oysters with a bowl of gumbo, and you get your meal on us! So, go on! Get fed and get fed well. Whichever you choose, you're in for a treat!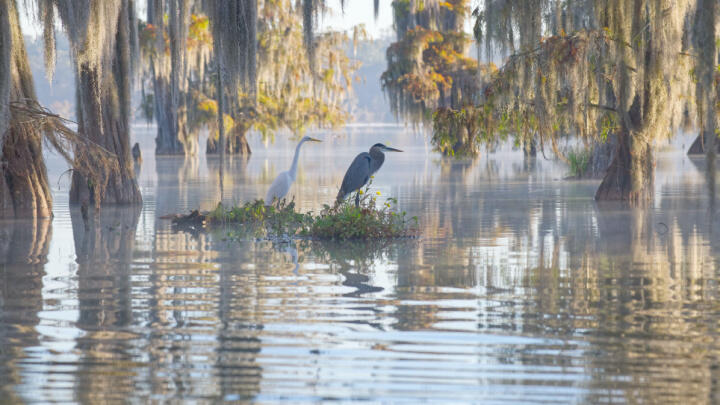 And finally, we'll end our exploration of the best things to do on Labor Day weekend in New Orleans with something different. Louisiana is known for many things, and one of those is miles upon miles of swampland. So why not experience the ultimate bayou adventure on this guided tour of the wetlands? 
Hop aboard a hovercraft piloted by your knowledgeable guide, and see the sights, sounds, and smells hidden away in the bayou. Learn about their history, the wildlife that calls them home, and maybe some lesser-known facts you can boast about with your friends back home. 
Keep your camera on high alert, as you may luck out and snap gators, snapping turtles, and wild hogs. 
And those are our picks of the best things to do on Labor Day weekend in New Orleans! If you're sticking around before or after the holiday and need some vacation inspiration, check out Go City! With our All-Inclusive Pass, you can see all of the city's best bits for one low price!