Did you know that over 6 in 10 Americans have family members who serve or have served in the armed forces? That's...a lot of Americans. It's no wonder that Memorial Day is one of the most venerated days on the calendar. A day to pay respects to fallen soldiers, Memorial Day gives non-serving people the opportunity to give thanks for what we have and the sacrifices others made to provide us with so much. 
So, if you're in New Orleans and wondering what to do on Memorial Day weekend, we've created this guide that gives you the low down on all the goings on in the city.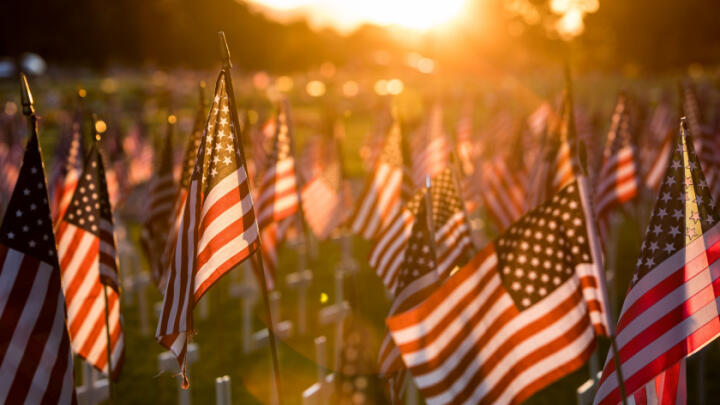 When is Memorial Day?
Memorial Day lands on the last Monday of May. In 2023, that's Monday, May 29. 
What to do on Memorial Day Weekend in New Orleans?
Now you know what and when Memorial Day is, let's explore what to do in New Orleans on the weekend.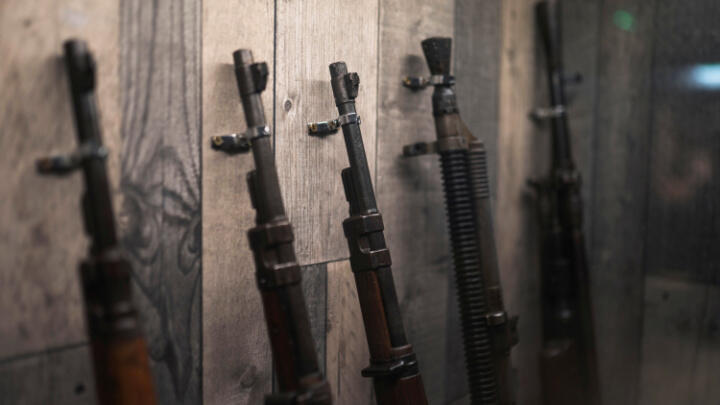 Attend the Memorial Day service at the National WW II Museum
On any other day, the National World War II Museum is one of New Orleans' best attractions. History buffs will love exploring the 6-acre site, which features numerous exhibits that honor the courage and sacrifice that brave American soldiers made during one of the worst conflicts humanity has ever seen.  
Covering everything from D-Day to the invasion of Tokyo, you'll read personal stories from soldiers on the frontlines, follow the troops as they make their push east and then west toward Berlin, and see authentic weapons, clothing, and equipment used during the Second World War. 
On Memorial Day, a ceremony is held there between 11AM and 12PM. It gives participants the opportunity to remember the people who paid the ultimate price for their country. Without them, you may not even exist today. Servicemembers get free entry to the ceremony, and they'll also get admission to the rest of the museum for free.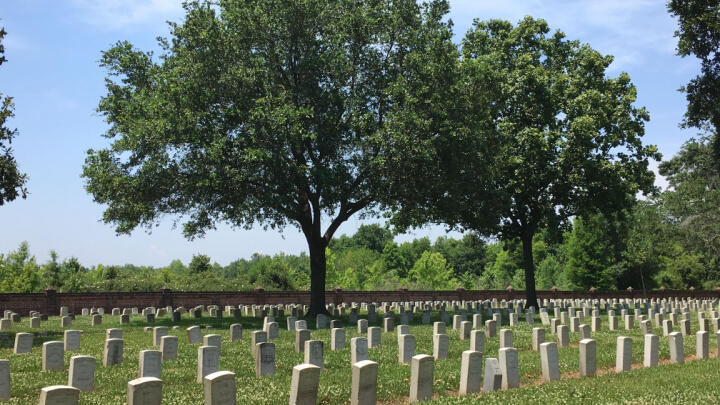 Memorial Day Ceremony at Chalmette Cemetery
Chalmette National Cemetary is one of the city's biggest grave sites. The ground it sits on now was where the Battle of New Orleans was fought back in 1815. On top of that, soldiers from wars through the years have been buried there, including those lost in the Vietnam War. So it's only appropriate that a Memorial Day Ceremony is held there every year. 
The ceremony takes place on Monday, May 29, at 12.30PM. It includes a color guard, a bagpiper, and veterans, who often say some words to see out the ceremony. Anyone is free to attend and pay their respects. 
You can even volunteer to place flags on the headstones and then remove them at the end of the day. However, it's worth noting that, given New Orleans' hot and humid climate, you should make sure you're capable of the often-hours worth of work, including bending over to place the flags and walking among the hundreds of headstones. Still, if you're willing and able, it's a great way to say thanks.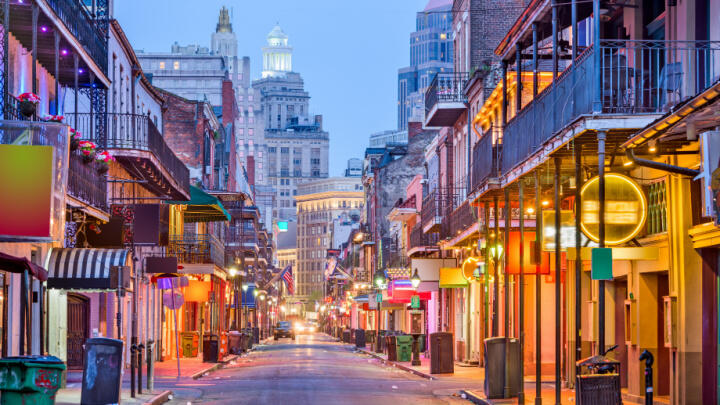 Other things to do in New Orleans on Memorial Day weekend
The above two are the biggest Memorial Day events in New Orleans, but you'll still find plenty of local services and events happening in the city. Feel free to check social media before you head out, or simply walk the streets and see what's happening. 
If you're staying in New Orleans over the whole Memorial Day weekend and want to know what to do on the other days, we've got some suggestions down below.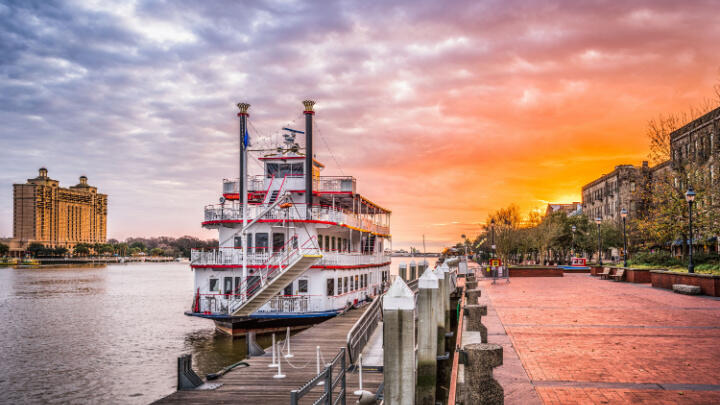 Take the Paddlewheeler Creole Queen Cruise
If you're keen to discover more of New Orleans' 300-year history, or enjoy riding boats, consider a Paddlewheeler Creole Queen Cruise. The luxury liner looks like it was ripped out of the Wild West era, but don't let your eyes decieve you - the boat boasts luxurious decor and air conditioning, ensuring your trip will be pleasant regardless of New Orleans' sticky temperatures! 
Your trip passes through all the city's best bits, like the French Quarter, the Port of New Orleans, and Jean Lafitte National Park.
Your guide will point out landmarks as you pass them, all while filling you in on the history of each location. Highlights include the founding of present-day New Orleans by the LeMoyne brothers, the expansion of the city into the French Quarter, and the Louisiana Purchase.
You'll then reach Chalmette Battlefield, which seems like an appropriate stop for Memorial Day weekend. You'll disembark and be taken on an hour-long guided tour led by National Park Rangers. You'll learn more about the Battle of New Orleans and why the city was so important for Louisiana and the US as a whole.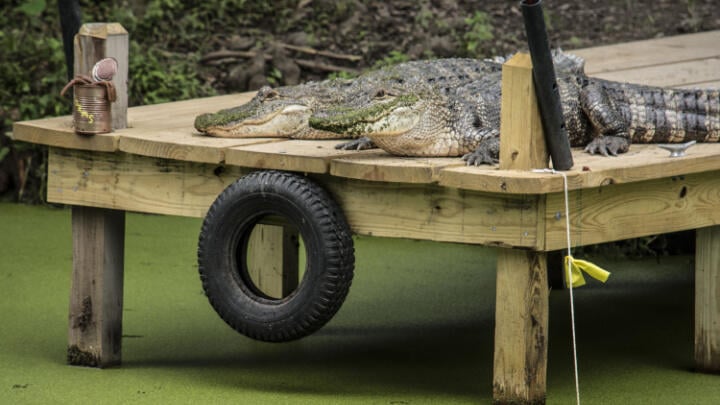 Dare to undertake an Ultimate Swamp Adventure
If you want to feel closer to nature and have a daring streak in you, why not take a tour of the bayou, courtesy of an Ultimate Swamp Adventure?
Gorgeous scenery and deadly wildlife await! You'll hop aboard a boat and set out into Louisiana's thick wetlands on an adventure you won't soon forget. Your experienced guide and sea captain will expertly navigate the waters, taking you on a tour of the best sites. 
Make sure you take a camera, or make some space on your phone, because you'll want to take as many pictures as possible. With any luck, you'll see alligators, snapping turtles, and wild hogs, to name but a few.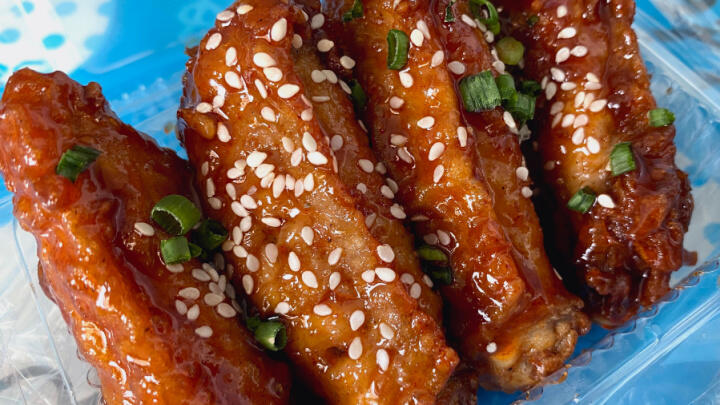 Get some grub
And finally, you may need to refuel at some point on Memorial Day weekend, so if you're wondering what to eat in New Orleans, check out our picks for the places that do BBQ right!
The Joint, Central City BBQ, Devil Moon BBQ, and Blue Oak BBQ all offer quality smoked and grilled meats in different parts of the city, so check out their menus and locations and see which is right for you! Whichever you go to, you're bound to be stuffed and satisfied. 
Now there's no need to wonder what to do on Memorial Day weekend in New Orleans! We hope this guide helps you enjoy the weekend in whichever way you choose. However, if you're looking for some different suggestions for the Memorial Day weekend itinerary, check out Go City. With our All-Inclusive Pass, you can see all of New Orleans' best bits at one low price.