Bursting with culture and living history, New Orleans is one of the most popular visitor destinations of the south. From its fantastic cultural amenities to swinging jazz clubs and hidden gems, there are countess reasons to love The Big Easy. Still, figuring out exactly where to stay isn't always the easiest task. The city is massive, and can be a little overwhelming for someone who's never visited. Should you stay in the French Quarter? Or how about the Garden District? Spoiler alert: there is no one tried-and-true answer – it totally depends on your itinerary! Lucky for you, we've done all the heavy lifting here – so, if you're making your way over to the Big Easy and still aren't certain how to plan your stay, have a read through our list of the best neighborhoods in the city. We'll cover everything from cost and accessibility to neighborhood highlights and atmosphere to make sure that you can plan your trip with ease. Wherever you choose to stay, we're sure you'll have a blast! 
The French Quarter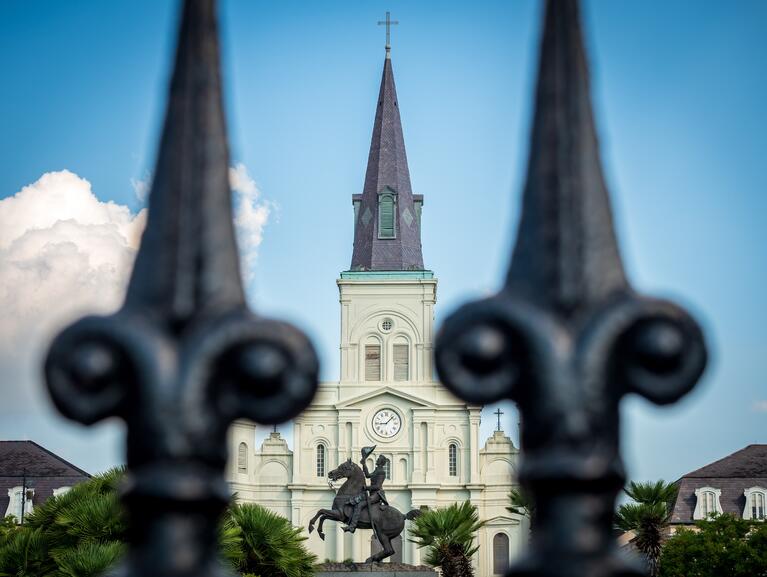 Vibrant and bustling with life, the French Quarter is the most popular choice for first-time visitors to The Big Easy. As the historic heart of the city, the area is home to a great number of cultural attractions, including The Presbytère, The Cabildo and St. Louis Cathedral. Stay here, and you'll be spoilt for choice with interesting things to see and do! The French Quarter is also home to Bourbon Street, New Orleans' liveliest nightlife destination. After sunset, the area comes to life with fun bars and live music venues. This is also a great spot to stay in if you decide to travel during Mardi Gras - since the parades take place through the area, you'll get a front row seat to all of the action. Whilst this might be one of the more expensive places to stay in New Orleans, if you choose to go during off-peak season, you'll be able to find more affordable prices on accommodation. This neighborhood is also pretty walkable, though you'll find it easy to find various methods of transportation should you want to travel a little further out to see different parts of the city. As the city's prime tourist destination, the French Quarter has a lot to offer. 
The Garden District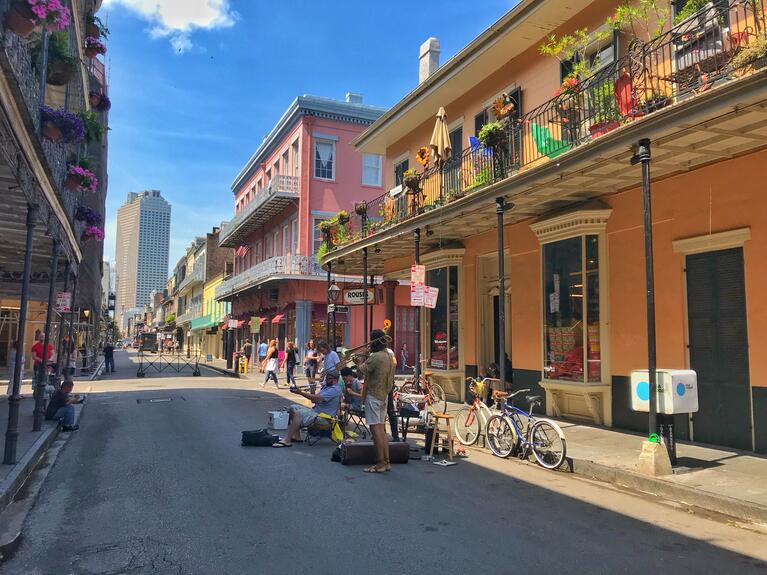 If you're looking to enjoy all of the beauty of New Orleans without the hustle and bustle, the Garden District would be an excellent choice. Located in the uptown area of the city, this quiet historic neighborhood is well-recognized for its captivating architecture and lush greenery. One of the most popular activities to do here is taking a guided walking tour of all of the stunning mansions. Still, that's not all there is to see here. With Magazine Street at the southern border of the district, you'll have access to some of the best upscale shopping in the city. And if you're wondering about food (and let's face it, why wouldn't you be?) the neighborhood is home to a wide array of options. From casual sit-downs to fine dining, you're sure to find something to pique your interest. In addition, the Garden District is home to a lot of New Orleans' most wonderful hidden gems, including Lafayette Cemetery No. 1, The Rink and the New Orleans Fire Department Museum. Since the area is known for its fantastic scenery, this area is best explored on foot – we recommend bringing your best walking shoes and lots of sunscreen to stay comfortable throughout your trip. 
The Warehouse/Arts District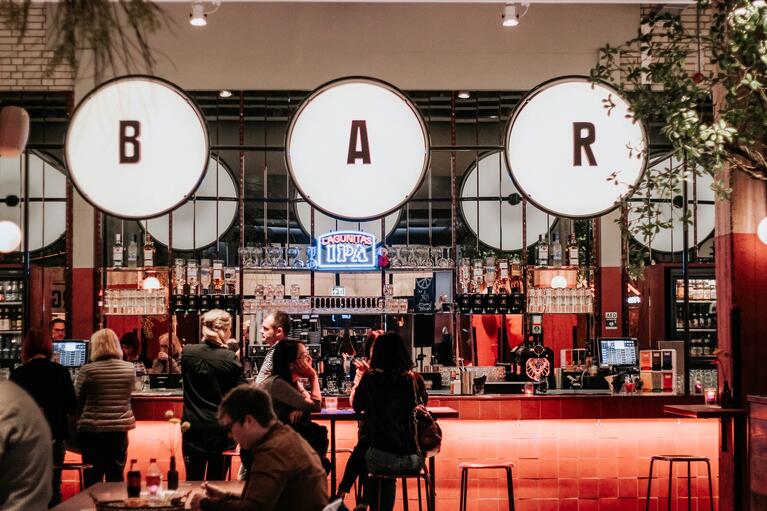 New Orleans is known as the birthplace of jazz, though there's so much more to see there for creative types. If you want to make the most of the city's thriving art scene, we recommend staying in the Warehouse District right in the heart of downtown. Once a gritty industrial neighborhood, this spot is now one of the trendiest areas of New Orleans, packed with cutting-edge galleries and hidden gems. The Warehouse District is also a fantastic place to shop, with interesting boutiques and eclectic stores around every corner. In addition, this spot is home to some of the best restaurants in the city – from trendy sidewalk cafes to sleek sit-downs, you're sure to find something to take your fancy. The architecture in the Warehouse District is wonderful, though more modern than what is typically expected for New Orleans. The area is very walkable - we recommend exploring the neighborhood by foot to soak up all of its beauty. Luckily enough, this place offers cheaper accommodation than other popular touristy areas like the French Quarter. For art lovers and culture vultures alike, this place really hits the spot! 
Treme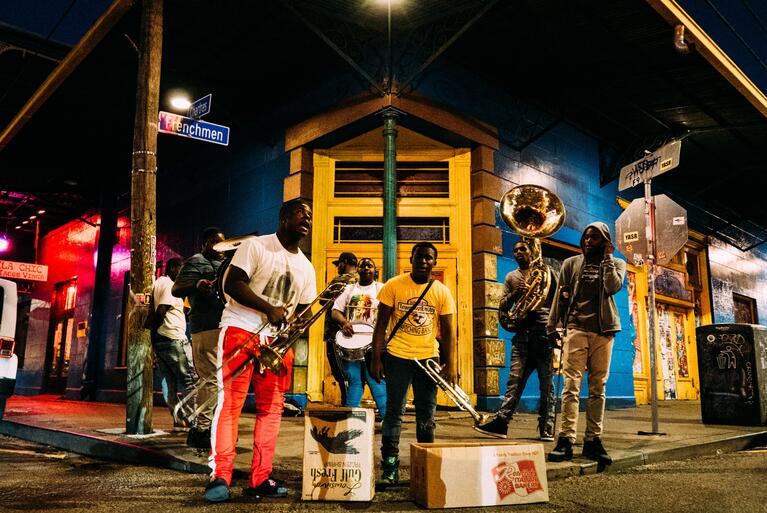 A city steeped in living history and culture, New Orleans is a total treat for visitors of a curious mind. For those who are looking to learn more about the city and its rich heritage, we suggest staying in Treme. As the city's oldest African American neighborhood, the neighborhood is well-known for its wonderful museums – we suggest checking out the Backstreet Cultural Museum, the Petit Jazz Museum and the New Orleans African American Museum. And if you thought it stopped there, you were wrong. With its fascinating background, there's a lot to see and do here for those who want to incorporate some education into their travel experience – from historic theaters and fun festivals to cemetery tours and unique churches, you'll never run out of things to do. In addition, the spot is home to some of the best authentic soul food in the city – we recommend checking out Gabrielle Restaurant, Sweet Soulfood and Li'l Dizzy's Cafe. The neighborhood is pretty affordable to stay in and is well within walking distance from the French Quarter, so you can head over to some of the city's top visitor attractions with ease. We love this spot because it has a laid-back, live-like-the-locals vibe.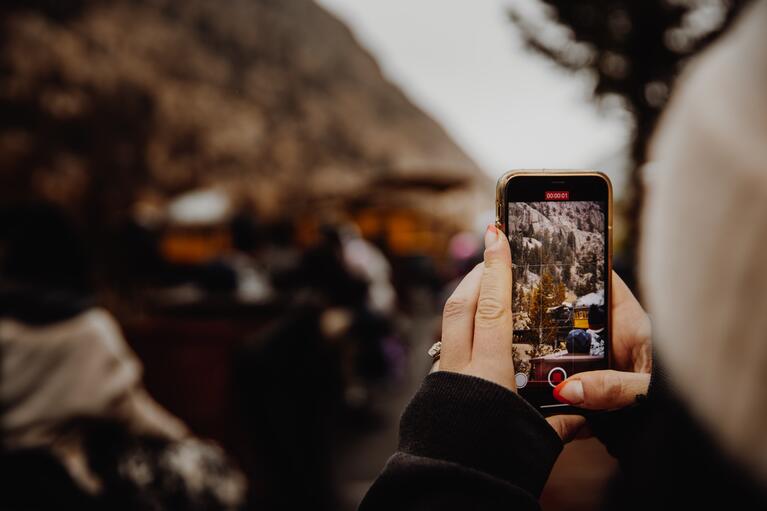 New Orleans has an area for every palate and preference – it's all up to you to decide! Explore the city to its full potential with GoCity's All-Inclusive Pass or Explorer Pass. If you'd like to know more, connect with us on Instagram and Facebook. With Go City, you can see more, for less.