New York City has been a top family vacation destination for some time now. It's filled with informative and entertaining attractions, tons of arts and culture, and a great food scene that will delight even the pickiest eaters.
For those of you traveling to NYC with kids this, we've put together a list of our favorite New York attractions for families. Our top New York family vacation ideas include:
Empire State Building
Big Bus New York Sightseeing Tour
Statue of Liberty & Ellis Island
American Museum of Natural History
Intrepid Sea, Air, & Space Museum
Yankee Stadium Tour
Clipper City Tall Ship Sail
Central Park
and much more!
Empire State Building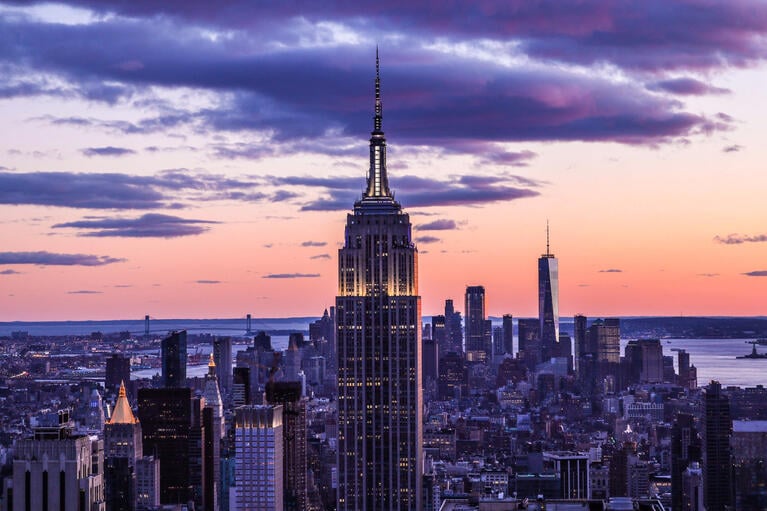 The perfect way to start your family vacation to NYC is with a trip to the top of one of her most legendary buildings. Head to the 86th floor of the Empire State Building where you'll get amazing panoramic views of the cityscape around you from heights of over 1,000 feet in the air.
It's the perfect place for those inimitable Instagram photos. Don't forget to get some snaps of the stunning Art Deco lobby on your way up!
Big Bus New York Hop-on Hop-off Bus Tour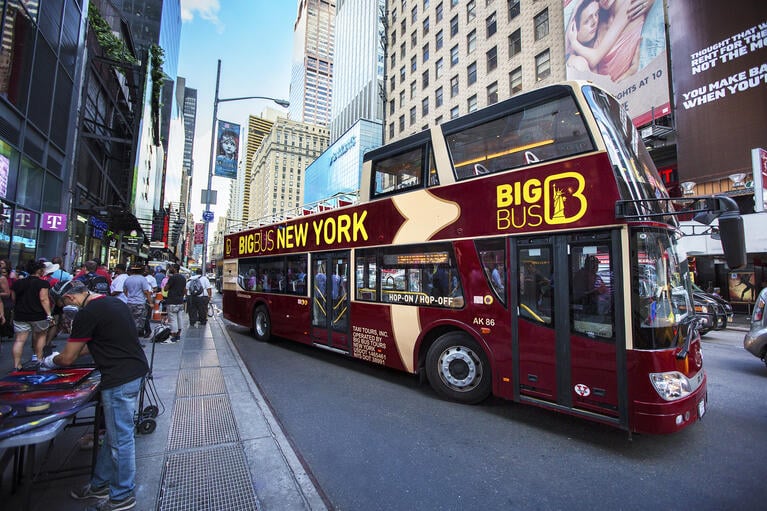 For first-time visitors, a tour aboard a Big Bus is a great way to get acclimated to the city. They're also ideal for families because they provide engaging narration of all the sites and landmarks you'll pass by. Choose a hop-on hop-off option like this one from Big Bus to maximize your flexibility.
If the kids are interested in something, hop off and explore. When they get tired, hop back on and relax!
Statue of Liberty & Ellis Island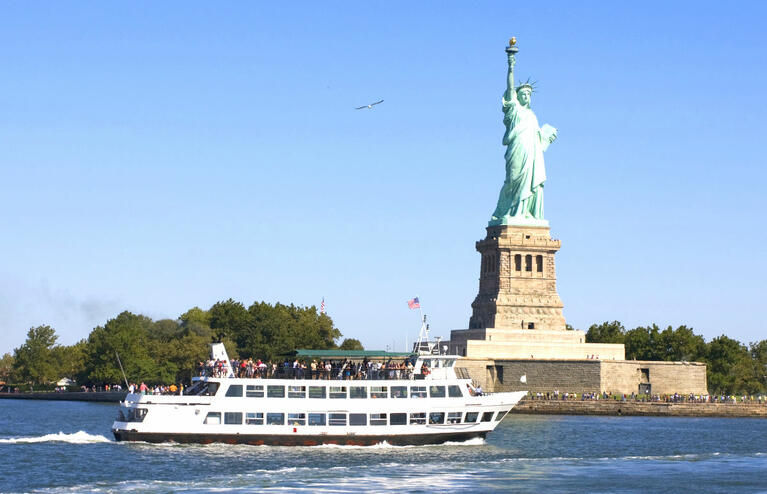 You simply can't visit NYC without paying your respects to Lady Liberty. Take the ferry out to Liberty Island to see this iconic statue, and explore the grounds. You can also opt to upgrade to see the pedestal and crown (only with advance ticket purchase directly from the National Park).
Then, continue on to Ellis Island to check out the fascinating and thought-provoking Immigration Museum.
American Museum of Natural History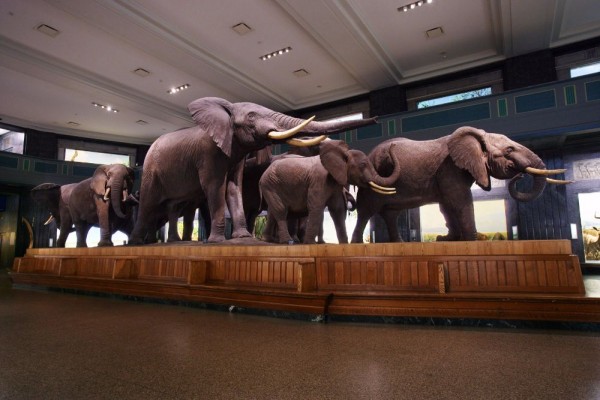 One of the most expansive natural history museums in the world, the American Museum of Natural History in NYC is a must-visit for families. It's a field-trip favorite for local schools and offers an abundance of educational opportunities alongside awe-inspiring exhibits.
They're particularly known for their dinosaur fossils and the Milstein Hall of Ocean Life, although they also have an impressive collection of minerals and gemstones, animal dioramas, and more.
Madame Tussauds New York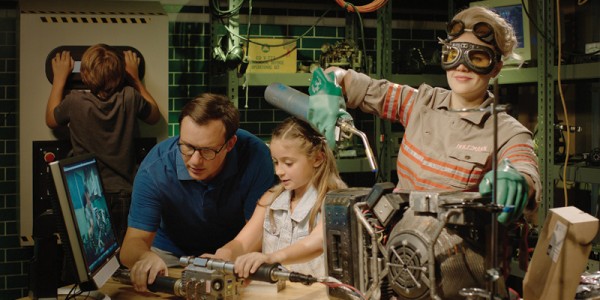 While NYC is on the other side of the country from Hollywood, Madame Tussauds brings Hollywood to New York! Visit this iconic wax works institution for a chance to encounter stunningly realistic replicas of many famous figures, from history to pop culture to music and beyond.
NYC has some special exhibits you won't find elsewhere, too, like "Kong: Skull Island" and "The Ghostbusters Experience."
The Metropolitan Museum of Art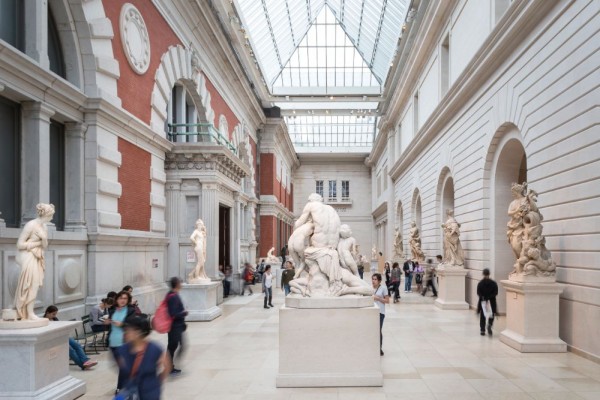 One of the world's greatest art museums, period. The Met is an amazing place to take a family interested in art, architecture, design, and history. It's filled with beautiful and inspiring pieces from across the globe and across the millennia.
Begin with their stellar collection of Ancient Egyptian art and artifacts. Scope out their medieval art. Marvel at their European sculpture and decorative arts. And don't forget about the expansive collection of American paintings!
Intrepid Sea, Air, & Space Museum
Another popular attraction with families is the Intrepid Sea, Air, and Space Museum. This comprehensive institution focuses on a few things, but they do them extraordinarily well.
Learn all about the history of American travel by sea, by air, and in space at this amazing place. It's both educational and entertaining and is perfect for visitors of all ages. Now, your pass also includes admission to the Space Shuttle Pavilion, which hosts the Enterprise, a vessel that pioneered NASA's early space flight programs.
Yankee Stadium Tour & Ball Game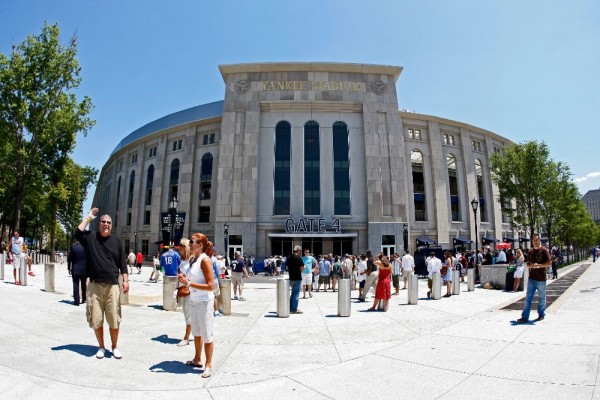 Even if you're not a fan of the pinstripes, you have to admit that touring Yankee Stadium is a great opportunity for sports fans everywhere. Although it's not the original historic stadium, this new construction is pretty impressive on the ballpark scene.
See behind the scenes and explore the most significant areas of the park, from the luxury suites to the Yankees Museum. Although the stadium is new it still contains some homages to past Yankee's greats and the heritage of the organization.
Why not pick up tickets to a game? Keep an eye out for deals on resale sites for the best value.
Clipper City Tall Ship Sail
While NYC's not a beach town in the same way as, say, Santa Monica, she's certainly more than qualified on the waterfront scene to offer you an amazing marine adventure. Board the historic Clipper City Tall Ship for a distinctive experience that's sure to make memories of a lifetime.
This majestic schooner has been restored to replicate the design and feel of the 1854 original vessel, and today it's a wonder to sail out onto New York waterways aboard this amazing ship.
Central Park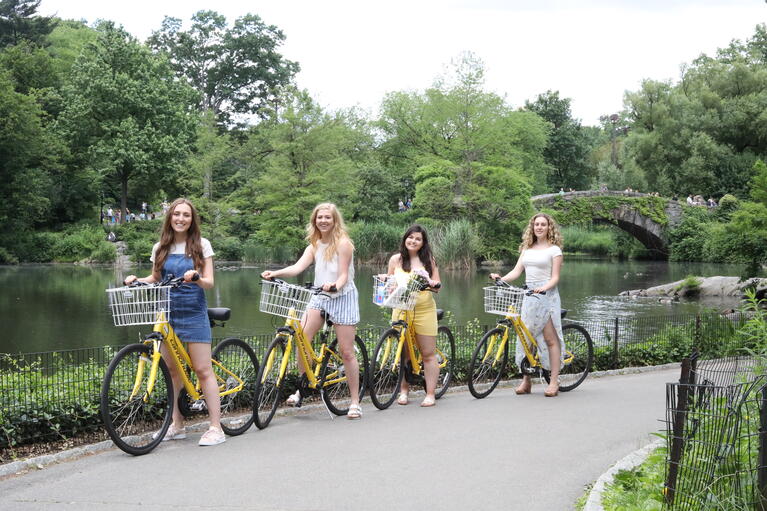 Of course, you can't visit New York without spending sometime in her heart – Central Park. One of the world's most famous parks, Central Park offers plenty of activities for visitors to enjoy, whether you want to lounge like a local, join up with a walking tour, or rent a bike to explore this massive expanse on two wheels.
Whatever you opt to do, know that you're truly experiencing an NYC with some time spent in this popular urban greenspace.
Times Square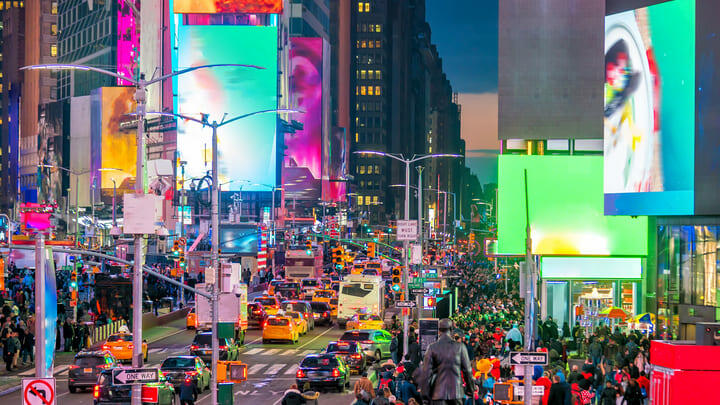 We know that it may be a cliché but if you don't frequent the city that never sleeps then seeing Times Square is a must. There is always something going on in NYC and especially Times Square, you'll be overwhelmed at first but once you get your bearings you will fit right in.
There is no shortage of shopping or dining options in Times Square and when you add in the people watching, you can spend tons of time. 
 
Save on Family Vacation Attraction Ideas
There you go. A few suggestions for attractions and activities for your upcoming New York City family vacation. Regular admission to a number of these family friendly attractions are available on the pass. Choose as you go from top visited attractions and save on combined admission vs paying at the gate.