New York City really comes alive in the springtime. The parks are in bloom, the snow has melted away, and there's a happy and warm air (literally and figuratively) that sweeps the entire island. It's also a great time to visit, with cheaper airfare and lodging available, shorter attraction lines, and exciting new special events and shows offered daily. If you're looking for things to do in New York in spring, check out our list of some of the best activities and attractions, including...
Butterfly Conservatory Exhibit at American Museum of Natural History
Top of the Rock Observatory
Empire State Building
Landmarks Cruise
Central Park Bike Rental
Cherry Blossom Season at Brooklyn Botanic Garden
Baseball Games and Sports Stadiums
New York Botanical Garden Orchid Show
Macy's Flower Show
Tribeca Film Festival
American Museum of Natural History Butterfly Conservatory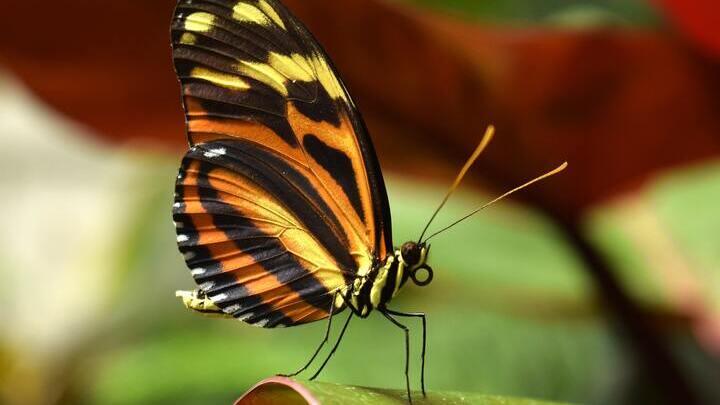 In addition to being one of our favorite museums in the entire city, the American Museum of Natural History is also a great place to visit (over and over again) because of their spectacular line-up of special exhibits. Explore the grounds Night at the Museum style. Study dinosaur fossils, learn about biodiversity and environmentalism, travel from Earth to space, and much more. In spring, check out the annually-available Butterfly Conservatory Exhibit, which showcases these amazing delicate creatures in a riot of color and shapes.
Top of the Rock Obersvatory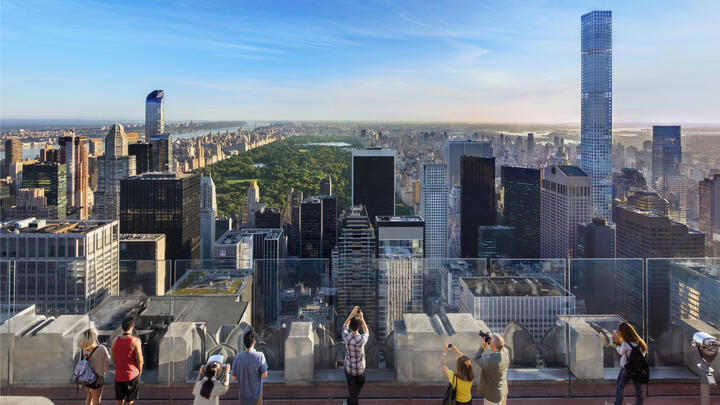 While the city's natural landscapes are slowly starting to come to life, it's kind of hard to get the right perspective on nature from the ground. See spring in full bloom from the Top of the Rock. Zip all the way to the top of 30 Rockefeller Plaza for spectacular views of Central Park and beyond. Enjoy a skyline dotted by skyscrapers and greenery. 
Empire State Building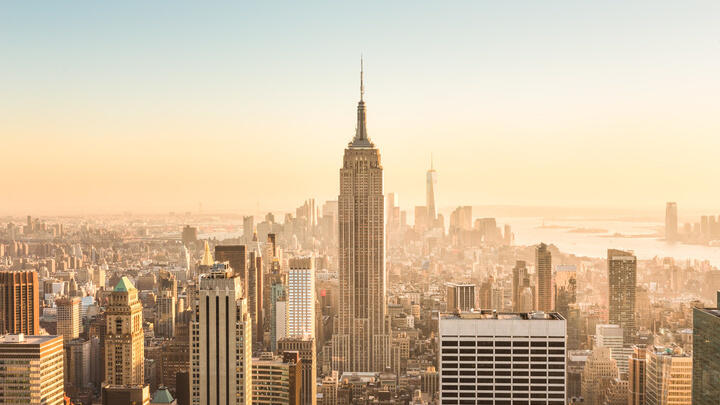 Another great place to see the entire city come to life is from atop the famous Empire State Building. The Empire State Building experience is more than just an observation deck, too. As you journey from the ground floor to the top, you'll be immersed in interactive exhibits that tell the story of this architectural masterpiece. Learn how the Art Deco building has become one of the most famous in the world. 
Landmarks Cruise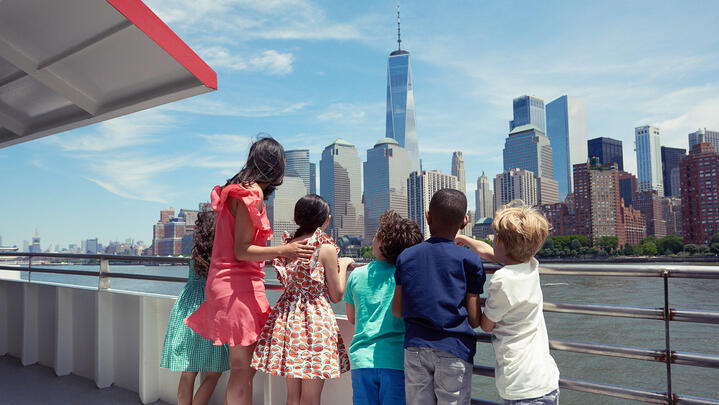 The warmer weather calls for a ride through the harbor. Hop aboard a Circle Line Sightseeing cruise and see the iconic Manhattan skyline from the water. The Landmarks Cruise is a classic and will cover all things NYC. Float by the Statue of Liberty, Ellis Island, and more.
Central Park Bike Rentals and Tours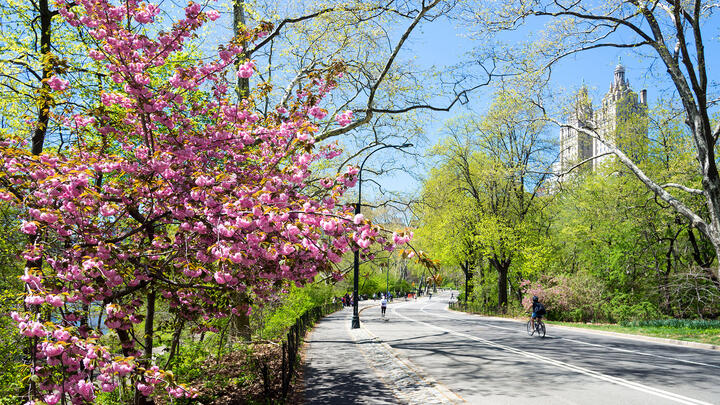 The return of warm(ish) weather to NYC means that people are bringing their bikes out in force. Join in with an easy bike rental and pedal through the always lovely Central Park to enjoy the emerging flowers all around you. If you want to explore beyond the park, another popular route takes you across the Brooklyn Bridge.
There are often guided tours you can join as well, which allows you to explore the city without the pressure of figuring out where to go on your own, and deciding whether or not there's really a bike lane ahead of you. 
Brooklyn Botanic Garden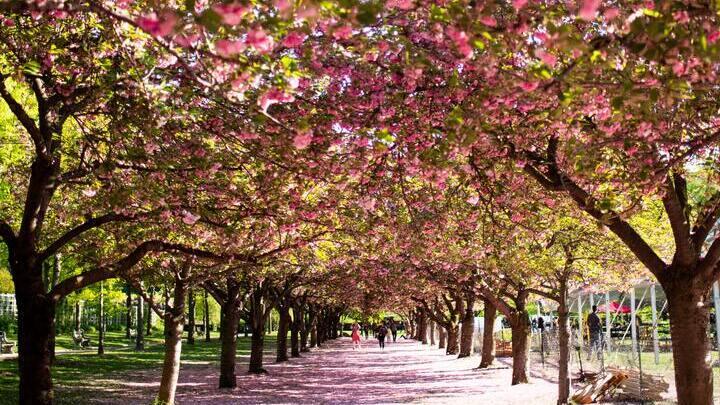 There are few things as lovely as these delicate, exotic blossoms. Fortunately for you, you don't need to travel thousands of miles to Japan to see these amazing trees for yourself. The Brooklyn Botanic Garden has an astonishing collection of cherry blossom trees that bloom in splendor each spring.
Roam the gardens and marvel at their beauty – with camera in hand, of course! They even have a cherry blossom tracker you can use to see when the trees will be at the point of peak bloom, so you can plan your trip around a certain date. 
Root for the Home Team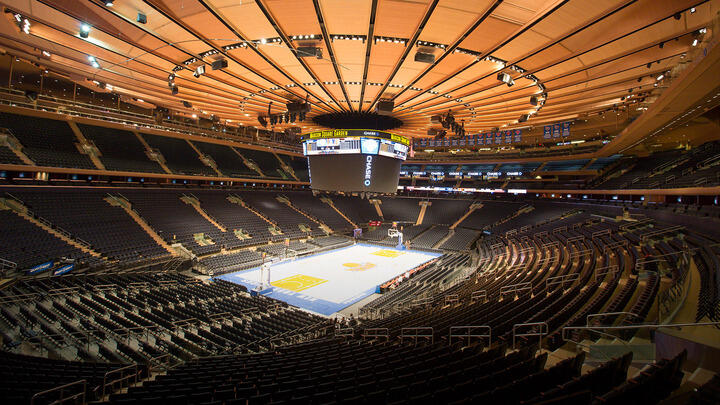 One of America's favorite springtime traditions is the return of Major League Baseball. It's always a ton of fun to take in a game with the whole family, and NYC fans will be cheering right along with you. So whichever team you support, there's some exciting early-season baseball to enjoy during your next NYC trip!
Want to see more of Yankee Stadium? Take a tour! Sports fans may also enjoy a tour of Madison Square Garden.
New York Botanical Garden Orchid Show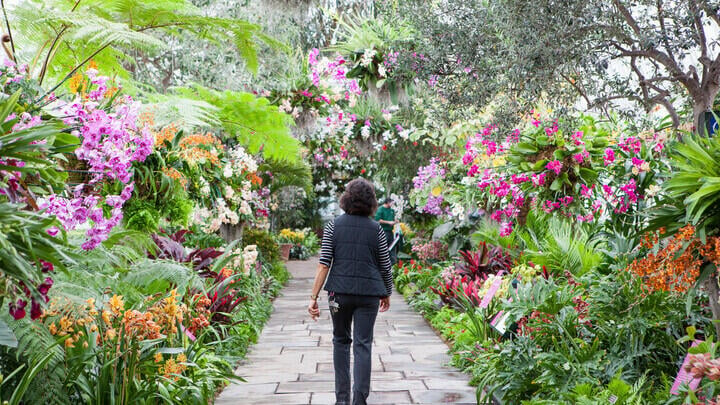 The Annual Orchid Show NYC is a sight not to be missed for fans of gardening or all things botanical. Come to the New York Botanical Garden to see the gorgeous array of various orchid specimens, arranged in ways to evoke the wild beauty of these distinctive plants. Get excited to see some beautiful plants, and consider bringing one home, too! 
Macy's Flower Show
In celebration of the beauty of spring, the Macy's Flower Show is back for another amazing year. Visit the iconic department store and see the displays come to life with thousands of gorgeous flowers covering mannequins and more.
A must-see for plant lovers there will be several special events and talks, marvelous featured gardens, and even bouquets of the day. You'll even find floral-themed food and face-painting for the kids. 
Tribeca Film Festival
The amazing Tribeca Film Festival is one of the city's best-beloved events of its kind. In addition to dozens of film screenings at theaters across the neighborhood, the festival also offers special events, Tribeca Talks panels, interactive installations, live music, and much more. 
Save on springtime activities in New York City
Here's just a few fun ideas to add to your spring vacation itinerary. Regular admission to a number of these attractions is available with Go City. Choose as you go from popular attractions and save on combined admission vs paying at the gate. Be sure to check out what other attractions we have available on the New York Explorer Pass.