What can we say? We love New York! With a long list of cultural amenities, interesting historical sites, and exciting events, we couldn't think of a better place to visit for a one-of-a-kind vacation. Whether you're looking for unusual museums and attractions, or ideas for fun activities like kayaking on the East River, we've got you covered. So, if you're planning to make the visit, take a look at our list for some of the best unusual things to do in the city. We hope you love them as much as we do. 
Explore the City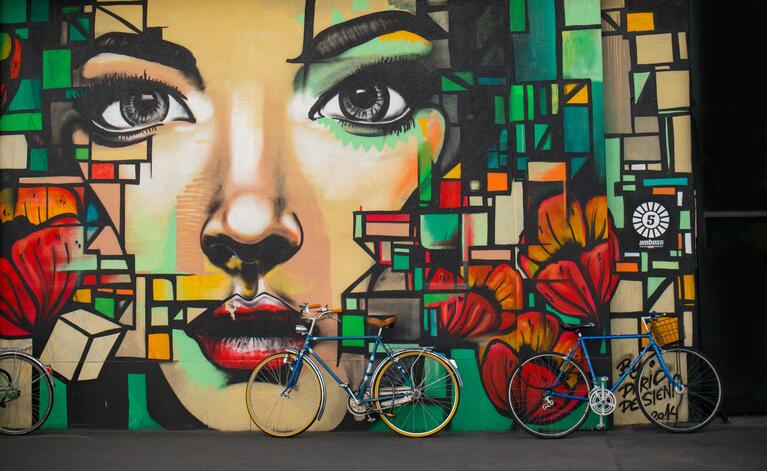 The urban landscape displays some of the most creative and provocative street art in the city. Those looking for something a little different from the usual gallery experience might appreciate a tour of the Bushwick area, which is known as a mecca for American and International artists alike. Along the route, you'll be able to view popular Blek Le Rat stencils and Shepard Fairey murals as well as some inspiring pieces by some lesser-known artists. In addition, your tour guide will take you through the history of the New York graffiti movement and explain more about the various styles of artistry that developed in the area.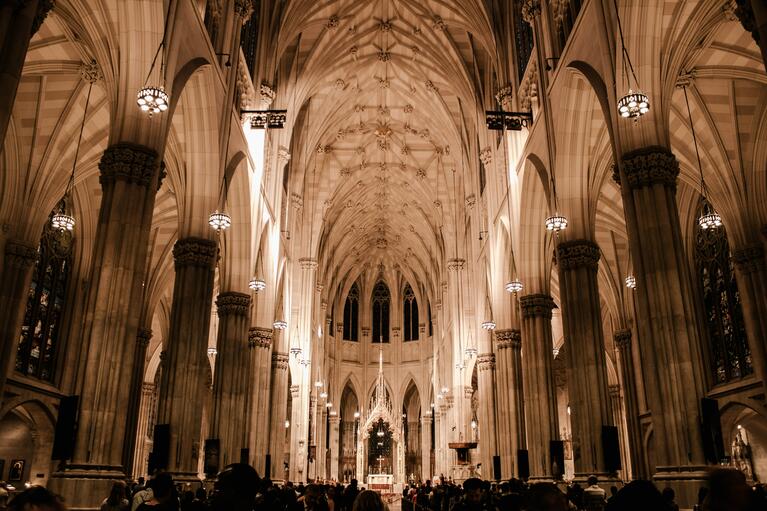 If skyscrapers aren't quite your thing, why not check out St. Patrick's Basilica? A total must for architecture lovers and history buffs, this Neo-Gothic style Catholic cathedral offers a refreshing change from the ultra-modern cityscape. Visitors can take tours to appreciate and admire the beauty of this historic visual landmark and learn more about its background. Still, the real star of the show is the catacombs tour, permitting visitors to explore the awe-inspiring tunnels running beneath the city center.  
For curious adventurers only, we recommend a trip on the Staten Island Ferry. An undoubtedly major attraction and mainstay of New York City culture, the ferry grants stunning views of Ellis Island, the Statue of Liberty, and Lower Manhattan Skyline. We suggest putting a day aside to explore all that the island has to offer. Check out the South Beach Boardwalk, have a picnic at Silver Lake Park, or visit Snug Harbor Cultural Center & Botanical Garden – the choice is yours! 
Get Cultured
Another one of our favorite unique attractions to see in the city is the New York Transit Museum. Built into an authentic subway station in downtown Brooklyn, the institute celebrates the fascinating history of the region's public transportation network. The museum's remarkable collection features everything from construction equipment and vintage subway cars to old photographs and tickets. Enthralling and enjoyable, the museum provides the perfect educational experience for those of all ages.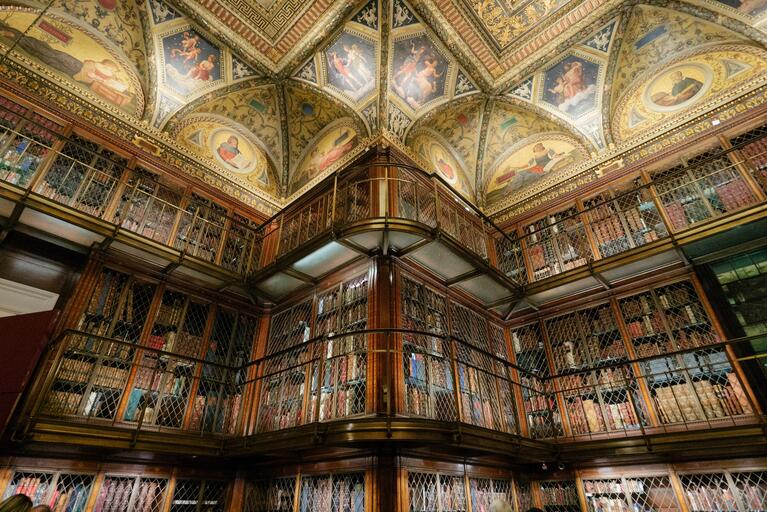 Looking for a unique and artsy museum to pique your interest? Well, look no further. Located on Madison Avenue, The Morgan Library houses one of the largest on-paper collections in the United States. The perfect stop for bibliophiles and creative types alike, the library features a broad collection of art, books and historic documents that will keep you dazzled for hours. Highlights include Mozart's handwritten score of the Haffner Symphony, Henry David Thoreau's Walden, and the only remaining manuscript of Milton's Paradise Lost. The experience of viewing these influential works up close is entirely unforgettable – don't skip it! 
Why see a museum when you could see a quirky museum instead? Just across the East River, the Queens Museum seeks to collect, exhibit and interpret global contemporary art for a wide audience. The institute's main draw is its room-sized scale model of the five boroughs, which is continuously updated. Still, that isn't to say that its other pieces aren't well worth the visit – between their permanent collection of Louis Comfort Tiffany stained glass, huge map of the city water supply system, and collection of artifacts from the 1964 and 1964 World Fairs, there's a lot to see here. 
Find Fun Activities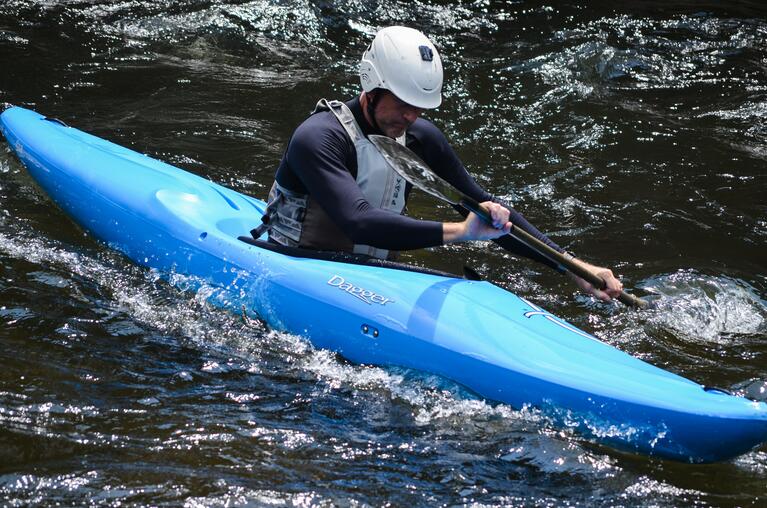 One of the best alternative activities in the city has got to be kayaking on the East River. Yep, you read that right. The city's coastal waterways serve as a unique urban paddling destination – and with good reason. This energetic and outdoorsy activity grants stunning views of the midtown skyline. If you've never kayaked before, there's no need to worry – you'll be guided by a professional team and provided with the right equipment to ensure total safety. All you have to do is show up with and a positive attitude and readiness to explore! 
Those who are travelling with family might want to check out the next item on our list. Situated in Lower Manhattan, the Museum of Ice Cream offers a fun and unique experience based upon our favorite frozen delight. Bring your sweetest dreams to life through a number of multisensory installations and imaginative concepts. Fan favorites include the 3-storey indoor Ice Cream Portal, the Rainbow Tunnel, and the Sprinkle Pool. Don't forget to bring your phone to capture the colorful and whimsical exhibits up close. 
The city is filled with hidden gems – you just need to know where to look. Tucked away in the Lower East Side, the Chinatown Fair Family Fun Center offers an entertainment experience to remember. This historic video arcade presents a wide array of classic and newer games, with a particular focus on competitive fighting. With its vibrant atmosphere, underground vibe, and unique draw, this spot is perfect for hanging out with friends and family after a long day of exploring. If you're looking for a bit of fun, this is where you want to be. 
The state of New York never ceases to amaze us with its fun and quirky attractions. The city is like a spectacular buffet of cultural experiences. From one-of-a-kind daytrips to interesting museums and tours, the area has plenty to offer those looking for a little something outside of the box. Those who visit seeking diversity, vibrancy and eccentricity won't be disappointed. To make the best out of your vacation, check out Go City's All-Inclusive Pass and Explorer Pass. For more information, connect with us on Instagram and Facebook.