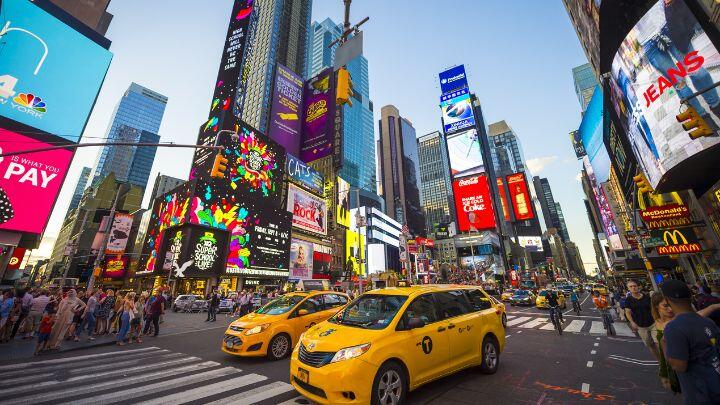 "It's up to yoouuu, New York Ne-ew Yoooork!" Take it Frank! Make the promises of that karaoke classic come true. Because there's nothing better than celebrating a birthday in New York City. And exactly how you celebrate is indeed up to you!
Unwrap our suggestions, grab your sightseeing pass and start spreading the news…
The Big Apple is too big for an exhaustive list but we hope you'll be inspired by some of our best NYC birthday ideas. Treats we've wrapped up include:
The best food in New York

New York Harbor Cruises

Luna Park on Coney Island

Exploring Central Park

Following in the footsteps of celebrities

Taking in a Broadway show

Hitting the high spots (including a New York helicopter flight)

Posing for rooftop photoshoot and making memories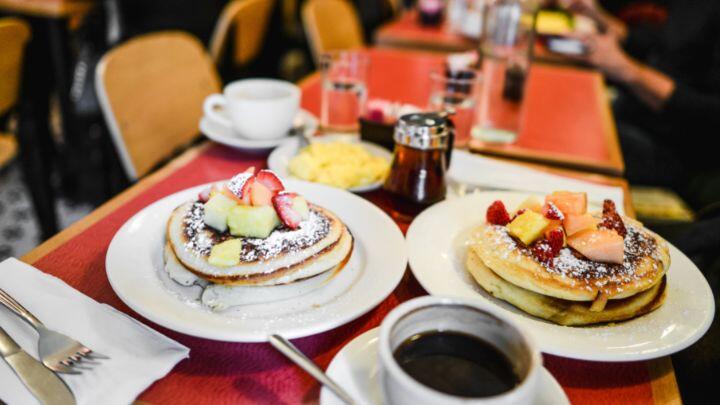 Discover the best food in New York
Let's start as we mean to go on - filling our faces! Begin your day of celebration with breakfast the American way. Tuck into a tower of fluffy pancakes, served with crispy bacon, blueberries and a stream of sticky maple syrup. Enjoy eggs every way you can imagine. Bag bagels and cream cheese, biscuits and gravy, cinnamon rolls, English muffins, Belgian waffles, fruit salad - all washed down with unlimited caw-fee…Shall we stop yet? The Tick Tock Diner on 8th Avenue (corner of 34th) is not only the largest diner in NYC but serves breakfast around the clock.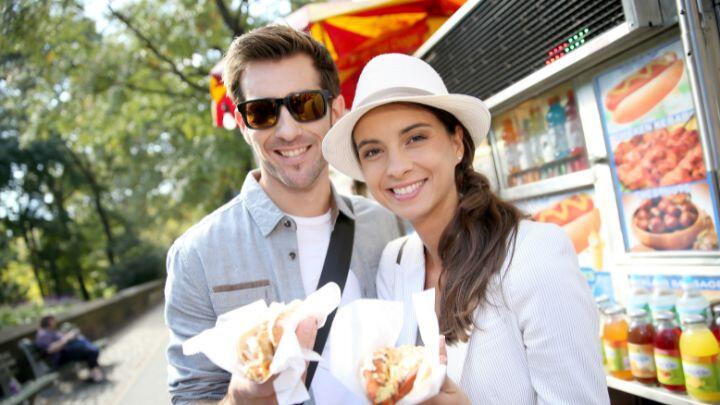 Happily, whatever the time of day, the melting pot of culture that is NYC means you can find pretty much any cuisine of your dreams - whether you're satisfied with a street stall or looking to have your cake and eat it at a Michelin-starred restaurant. 
Pick up some tasty treats at multi-cultural Chelsea Market, in the heart of the funky Meatpacking District, renowned as one of the greatest indoor food markets in the world. Chefs and locals crowd this formerly industrial space to select prime cuts of meat, fresh fish and artisan cheese, whilst tourists stop by for premium burgers, Italian gelato, pizza, pastrami, bagels, hot dogs, Chinese, Korean BBQ…the list is deliciously endless…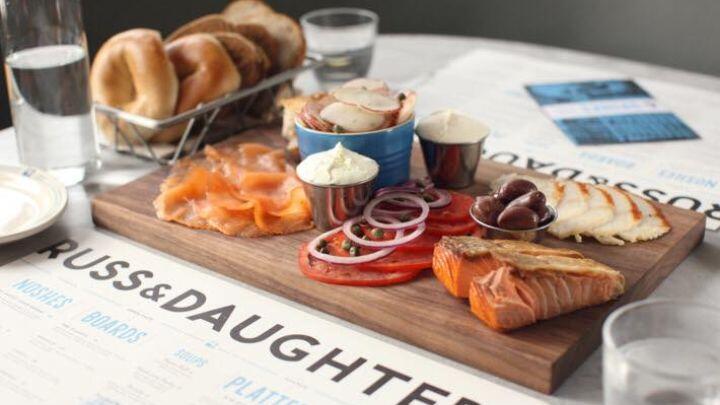 A Food on Foot Tour will help you discover even more authentic eateries and best kept snack secrets. Choose the Midtown Mix Tour to chow down like a local in Manhattan or the Go West Tour to discover the culinary diversity of historic Hell's Kitchen. 
To enjoy the flavours of the neighbourhood known particularly for its Eastern European Jewish community, opt for a Tastes of the Lower East Side walking tour and pick up delicacies such as a true kosher pickle, a knish, a bialy and the famous black and white cookie.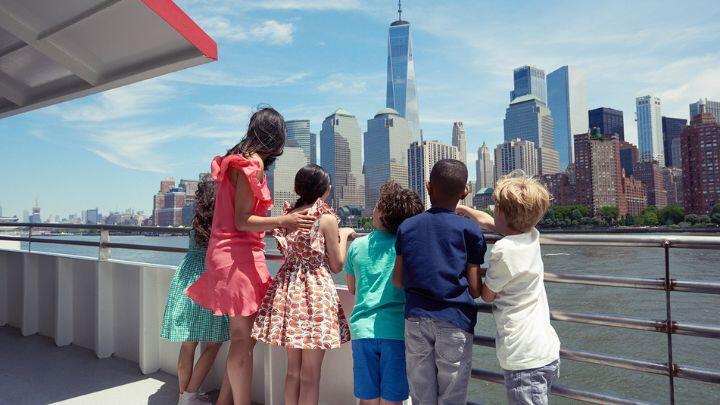 Cruise New York Harbor - fast or slow
Once you've satisfied your appetite, why not push the birthday boat out - literally - with a morning or afternoon of leisurely sight-seeing aboard a Best of New York Circle Line Cruise? Whatever the time of year, indoor seats or a huge outdoor deck make it a fun yet relaxing way to tick off some of New York's best sights. You'll cruise all three rivers and see around 130 landmarks including the full Manhattan Skyline, the Yankee Stadium, Greenwich Village and the Financial District. If you're tight for time, with more birthday fun to pull in, the Circle Line Landmarks Cruise is a shorter - 90 minute - tour of the premium views, including the Brooklyn Bridge and the Chrysler Building.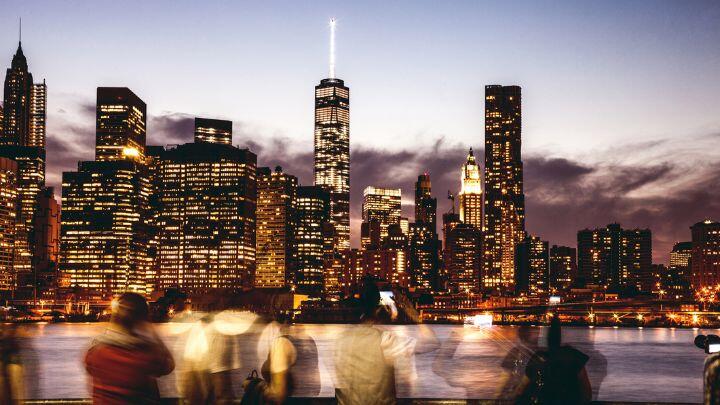 Later, for a magical twilight finale to a special day, set sail on a Harbor Lights Cruise which departs just as the sun sets. An onboard bar serves beer, wine, cocktails and soft drinks so you can raise a birthday toast as you watch that unforgettable skyline twinkle into life.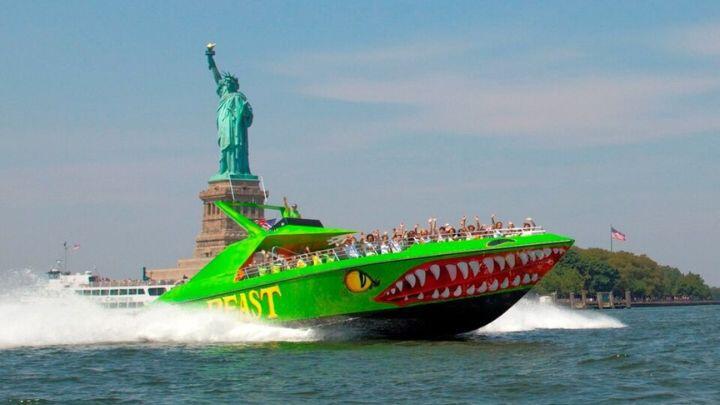 If you're celebrating a teen birthday - or simply feel the need for speed - maybe ditch the gentle cruise in favour of a blast from The Beast. Get on board this mean, green, jet-powered speedboat to roar down the Hudson river at speeds of up to 40 knots? It's loud, it's fast and, since the crew have been known to wield water guns, you're likely to get wet!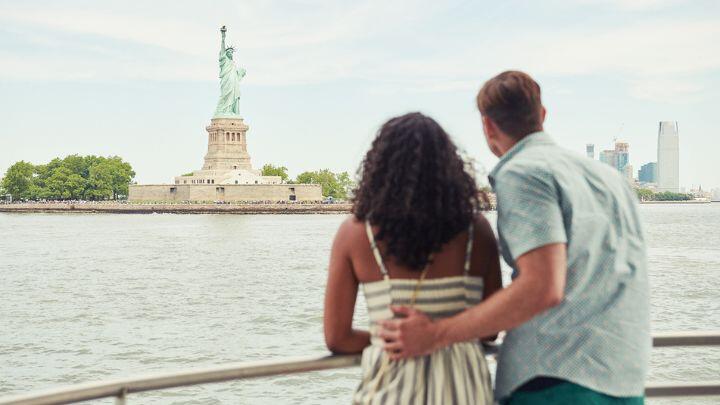 Whichever you choose, birthday candles can't hold a torch to Lady Liberty. Fast or slow, all harbor cruises make time for mandatory photo opps of New York's most famous icon. Smile please!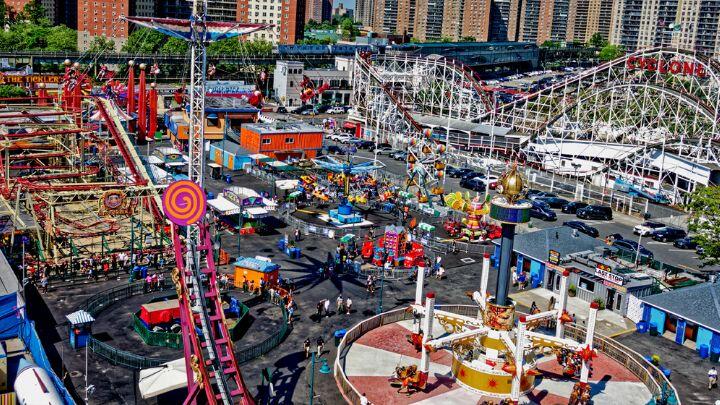 Ride classic coasters at Coney Island
If thrills and spills are your idea of birthday fun, how about a trip to Coney Island's legendary Luna Park? From families with kids, to coaster connoisseurs, there's something for everyone at this fun seaside destination, around 10 miles from the city.
The first Luna Park, opened in 1903, was renowned for its ground-breaking attractions and the miracle that was electric lights. Although that park burned down in 1944 it inspired dozens more 'lunaparks' around the world and the amusement park that still stands on the site has all the colourful quirkiness of the original.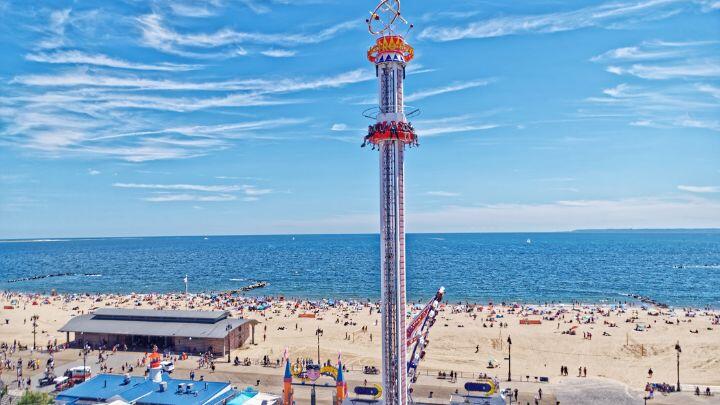 Enjoy its timeless charm as you stroll the boardwalk, play the sideshows and thrill to rides including the 137ft Astro Tower, the Steeplechase coaster and the Brooklyn Flyer chair swing. Then brace yourself for launch as extreme thrill ride Slingshot catapults you into the air at 90mph.
Luna Park is also home to the historic Cyclone Roller Coaster, a bone-shaking, breath-taking wooden coaster dating from 1927 that is registered as a New York City Landmark. Dare you ride?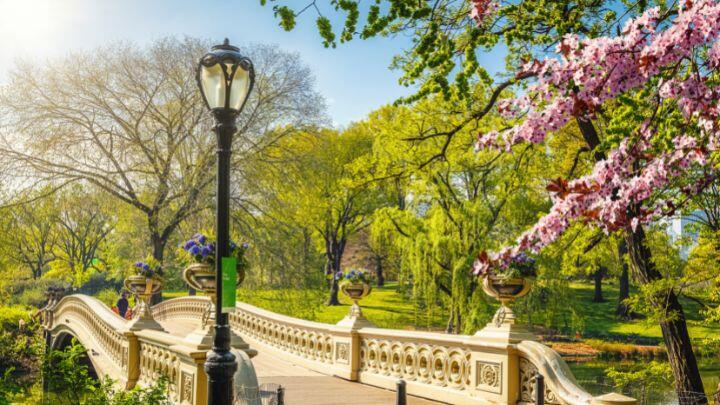 Explore Central Park
Whether you're looking for action on your special day or prefer more laid-back celebrations you're sure to find a destination or activity to suit in Central Park, possibly the world's most well-known urban green space and beloved by locals and tourists alike.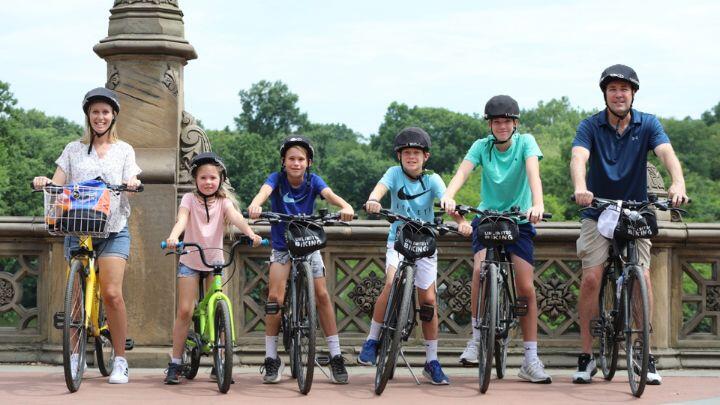 Take a carriage tour, relax in a rowboat or get up close to the animals at the zoo…Perhaps you'll get your legs pumping and your heart singing with a two-hour bike tour that takes in top sights like Belvedere Castle, the Imagine Mosaic and Strawberry Fields.
Put your best foot forward on a walking tour of little known paths and ponds along with famous fountains and statues. Or simply pick up some snacks (and a birthday cake of course) and unwind with the perfect picnic.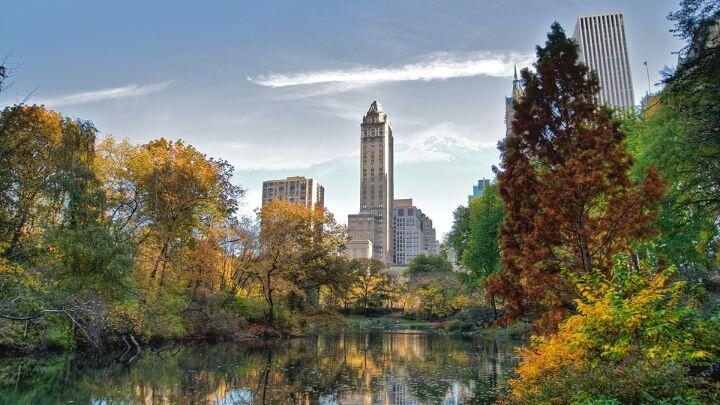 Follow in the footsteps of celebrities
Whilst we're in Central Park are you getting a niggling feeling that you've somehow been there before? To sort out the sights you've seen on screen try tagging along on a TV & Movie Sights tour. Where did Kevin meet the bird lady in Home Alone? Is that the bridge where Buddy throws snowballs in Elf? Shed light on locations from Love Story, Breakfast at Tiffany's, Enchanted and Glee to name a few…All so familiar. And super fun.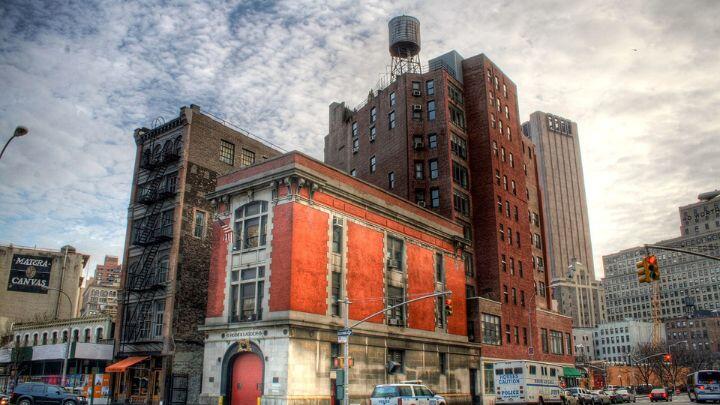 If you love that kind of celebrity stalking, why stop at Central Park, when there's a whole city awash with spots you'll recognise from the big and small screens. Jump on an NYC TV and Movie Bus Tour to grab a selfie at classic locations like the Friends apartment building, the Ghostbusters Firehouse and familiar places from Ocean's Eight, Spiderman and loads more… There's even a special movie tour for fans of Marvel and DC Superheroes. Capes at the ready…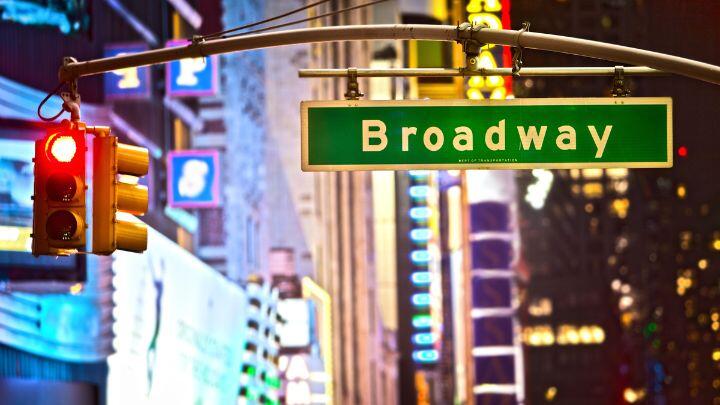 Take in a Broadway show
New York is known the world over for its sparkling theatre district. So grab your popcorn, get your feet a tappin' and take your seats for a birthday performance. Even if you don't know your jive from your jazz hands, with 41 Broadway theatres, each typically offering 8 performances a week, we're confident you'll find something you'll enjoy.
There are shows for literally every taste and age group, from straight drama, to comedy, performance art (the Blue Man Group) and original music (like the physical percussive show, Stomp). Or maybe, like most, you'll opt for the magic of the musicals? Choose from family favourites like The Lion King, Aladdin or Wicked, or long-running classics like Phantom of the Opera or Chicago. Perhaps one of the big-name shows of recent years - think Hamilton or Come from Away - will capture your heart?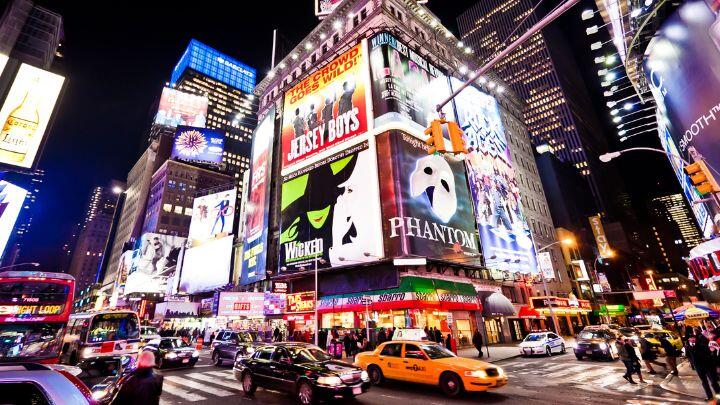 To scout out the options or learn more about the area, the theatres and the stars, why not join a walking tour of Broadway and Times Square? From the glamour to the ghost stories, you'll be centre stage for all the showbiz gossip, trivia and history. On your birthday, after all, the spotlight is on you!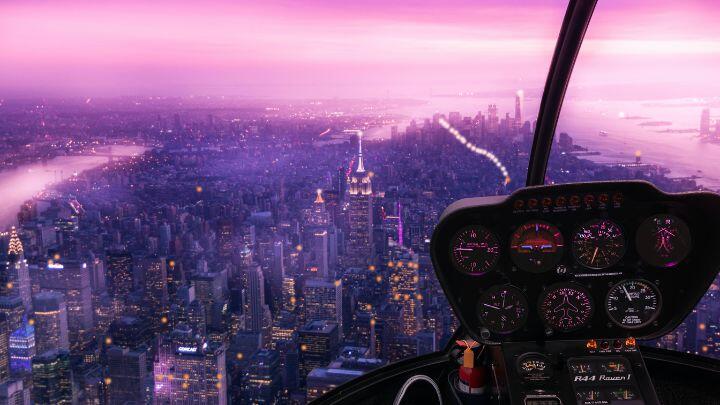 Hit some high spots
Wheeee! A helicopter ride over New York is about as awesome as it gets. Unless you're some kind of seasoned celebrity it's an incredible once-in-a-lifetime thrill to soar above the skyscrapers for a unique, birds-eye view of the Statue of Liberty, the Brooklyn Bridge, the Empire State Building and all the rest.
There are plenty of private tours on offer, usually including a commentary or fun facts. If you book at sunset you're guaranteed all the glory of golden hour - though beware if the weather's cloudy - it would suck to soar but not see…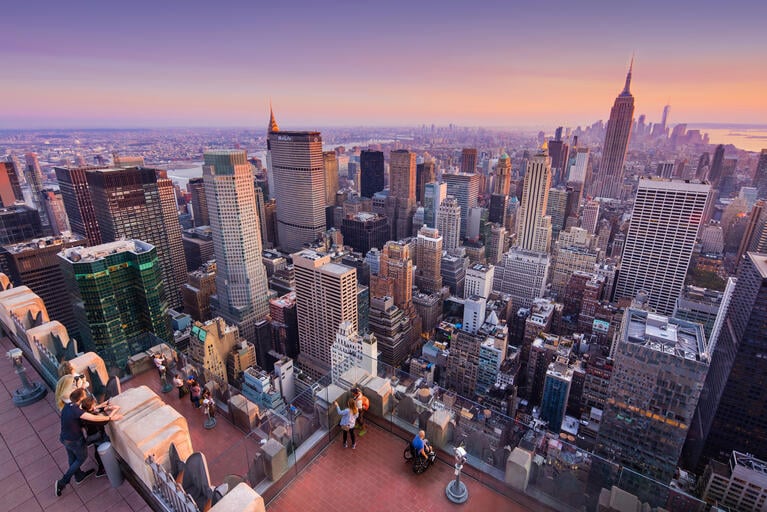 If your budget doesn't stretch quite that far, take it to the top anyway by hitting one of the city's many breathtaking observation decks. Gaze down at the distant hubbub from the dizzying heights of the Empire State Building's 86th floor observatory. Or get a snap of the Manhattan skyline including the Empire State, by zooming up to the Top of the Rock observatory at the Rockefeller Centre.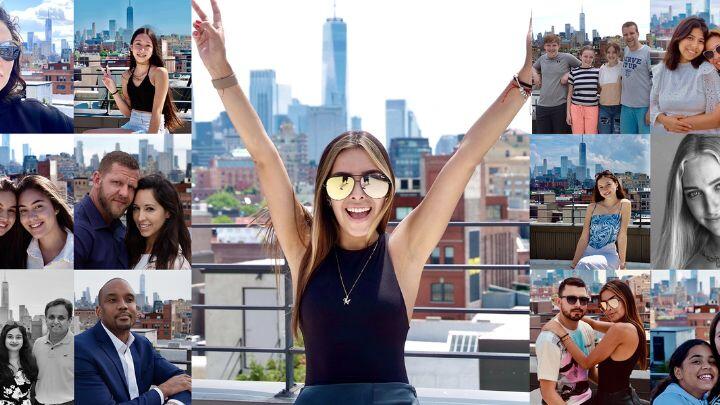 Make memories
Whilst you're feeling on top of the world, a rooftop photoshoot is a super-cool way to ensure a lasting memory of your special day. An expert photographer will capture the moment in a private session, as you pose against the backdrop of the World Trade Center.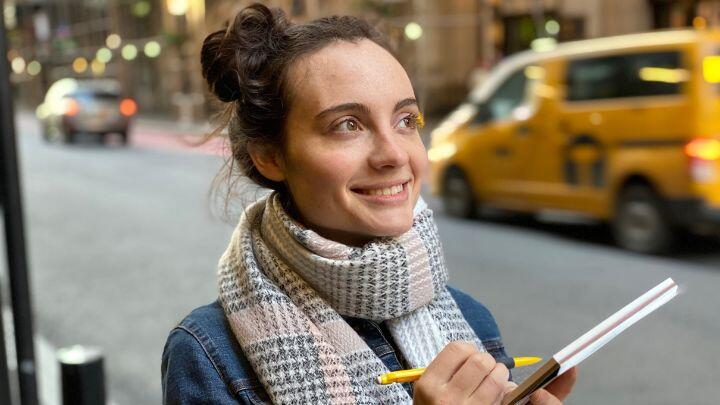 Or, to be even more original, create your own picture for posterity on a sketching tour with a New York City-based artist. You'll get a drawing-pad and pencil along with a 90 minute tour of history, culture and the chance to sketch some Lower Manhattan landmarks including the Wall Street Bull, the Washington Monument and the Trinity Church Cemetery (final resting place of Alexander Hamilton.)
Let's draw a line. We hope we've given you just a rough picture of the many places you might choose to pop a cork and blow out your candles in the buzzy, beautiful Big Apple.
To discover some of them and many more New York attractions, pick up an All Inclusive Pass or an Explorer Pass, then sightsee, save and celebrate with Go City. It'll feel like your birthday every day.