New York City is one of our favorite places to visit practically any time of year. Whether you're biking through Central Park in the warm months or roaming the halls of the great Metropolitan Museum of Art in cooler weather, there's something delightful to do whenever you visit.
To help you make the most of your time in this wonderful city, we've put together a week in New York itinerary for first-timers, covering a bunch of fun family activities that you could choose from to build your perfect week-long trip, or even pack it all into 5 days in New York.
This itinerary includes popular activities grouped by neighborhood, including:
Uptown – The Met, American Museum of Natural History…
Midtown – Empire State Building, MoMa…
Lower Manhattan – Statue of Liberty, 9/11 Memorial & Museum…
Brooklyn – Brooklyn Bridge and DUMBO Walking Tour, Luna Park…
Bronx – Yankee Stadium Tour, New York Botanical Garden…
Spending less time in the Big Apple but still want some fun ideas? That's okay – check out our 1 day, 2 day, or 3 days in New York itinerary.
Uptown Manhattan Options to Add to Your Itinerary:
The Metropolitan Museum of Art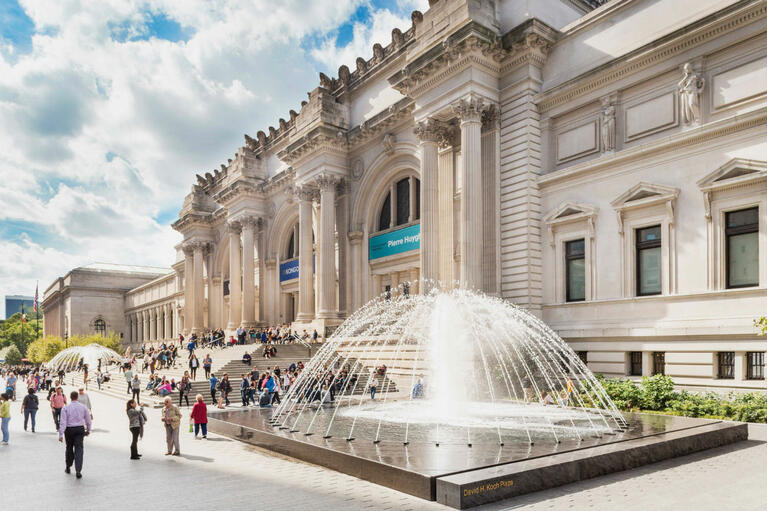 With thousands of years of history to choose from, the Metropolitan Museum of Art's collections are as diverse and eclectic as you could possibly imagine. Given their great strengths in practically every major area of art, from Ancient Egyptian funeral art to contemporary American painting, we're confident that there's a work of art to inspire every visitor. Recently voted #1 Museum in the world by a Tripadvisor poll, this is a must-visit for all NYC travelers.
Guggenheim Museum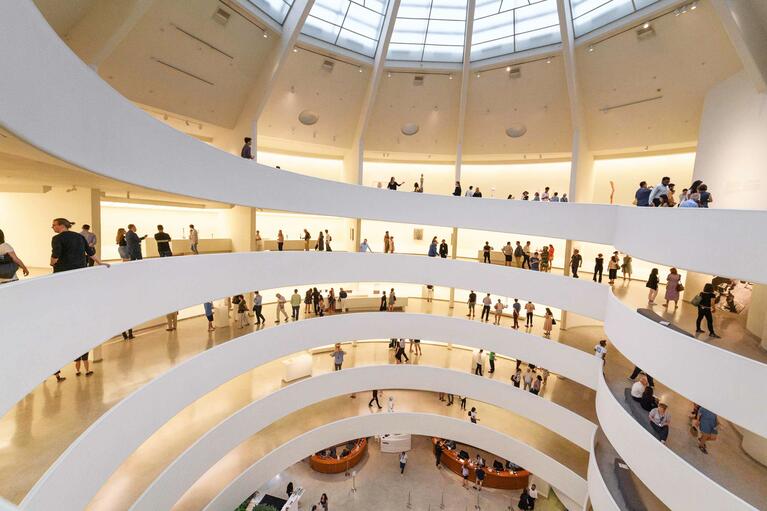 No need to pay for a trip to Paris to see world-class art! You'll find more artistic inspiration in this Frank Lloyd Wright-designed museum. Marvel at famous works of art arranged in unique ways, and appreciate the breadth of artistic movements, media, and historical periods that characterize the Guggenheim Museum's extensive collections.
American Museum of Natural History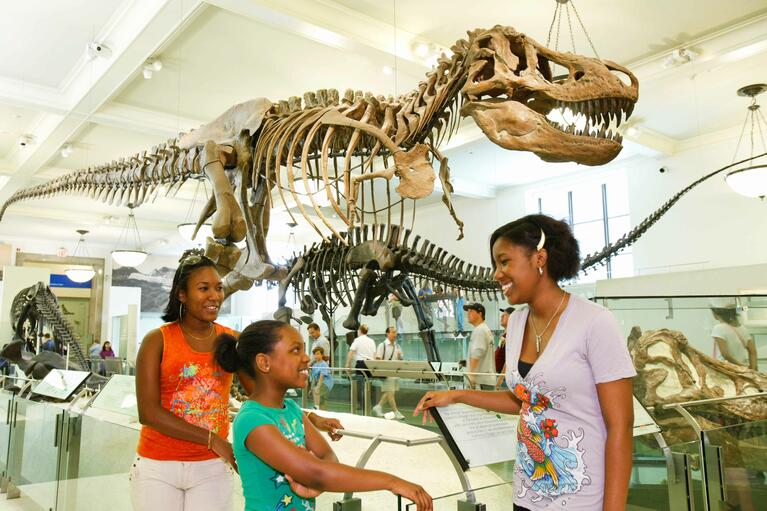 Since its founding in the mid-nineteenth century, the American Museum of Natural History has fascinated, dazzled, and educated New Yorkers and visitors alike. Whether you've got a kid who loves dinosaurs, an avid interest in oceanic life, or just an appreciation for the astonishing beauty of natural gemstones, there's something at this amazing attraction for you.
Met Breuer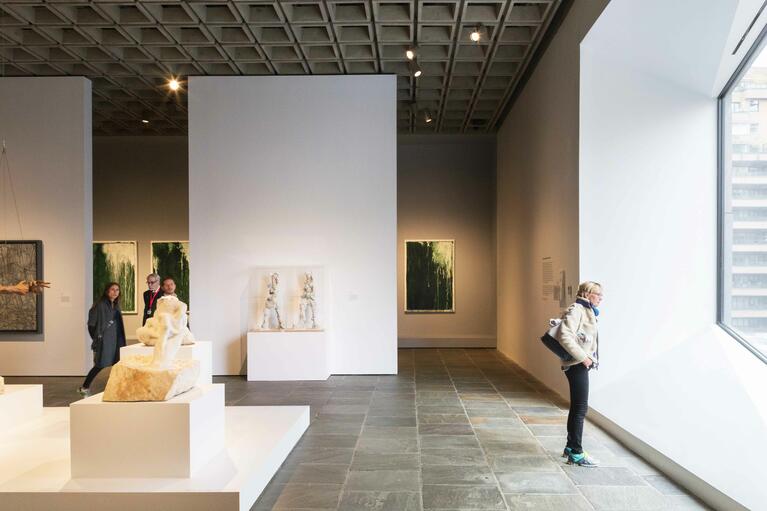 By now, it should be clear that Uptown Manhattan is a museum lover's paradise. This new outpost of the Met is a must-visit for modern art fans, with its expansive collections and innovative special exhibits. Come here to see contemporary and modern art from around the city and across the globe, from established favorites to artists still creating new work. You'll find a little bit of practically every genre, including painting, sculpture, film, photography, textiles, prints, and installation art.
Shakespeare Garden
If you're looking to spend a little time in Central Park but don't know where to begin, then a visit to the charming, four-acre Shakespeare Garden is a good starting place. Located just east of the American Museum of Natural History, this little green oasis is a delight. Modeled after English country gardens and accompanied by plaques inscribed with quotes from the bard's great works, this is a fun destination for literary lovers and nature nuts alike.
Midtown Manhattan Options to Add to Your Itinerary:
Empire State Building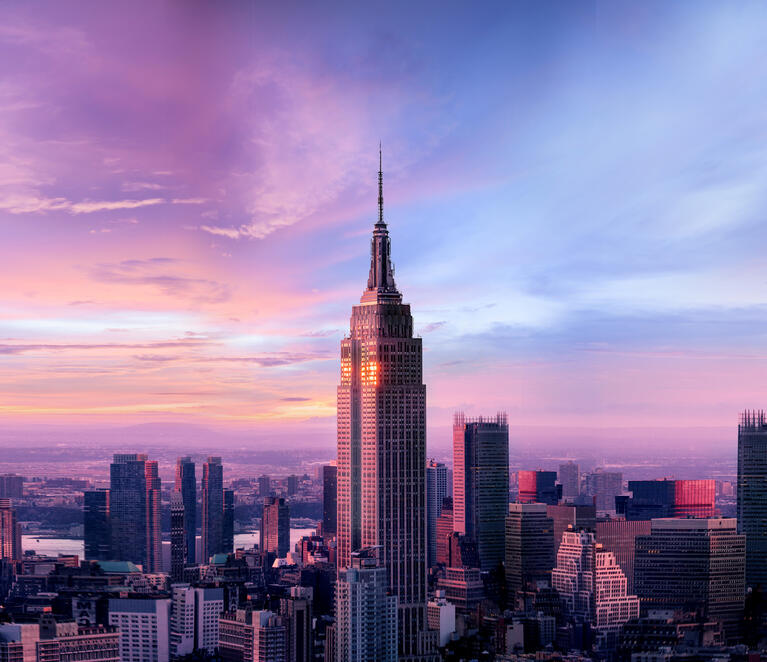 Visit one of the most famous buildings in all of New York, and arguably, in the entire world. The Empire State Building provides unparalleled views of the city below from its 86th-floor observation deck, located well over 1,000 feet above the ground. A stop here is at the top of many bucket lists, and it should definitely be on your New York itinerary.
Museum of Modern Art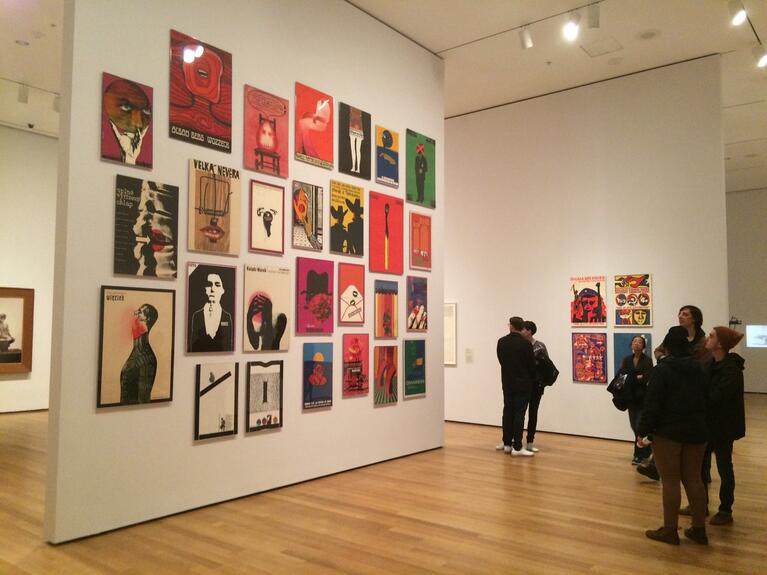 Another one for the art lovers in your group, the Museum of Modern Art (MoMA) houses an unmatched collection of modern and contemporary art. Featuring such iconic works as Van Gogh's The Starry Night and Warhol's Campbell's Soup Cans, their holdings represent some of the finest in global modern art. You'll also find works from Pollack, Dali, Gauguin, Picasso, and much, much more.
Central Park Bike Tour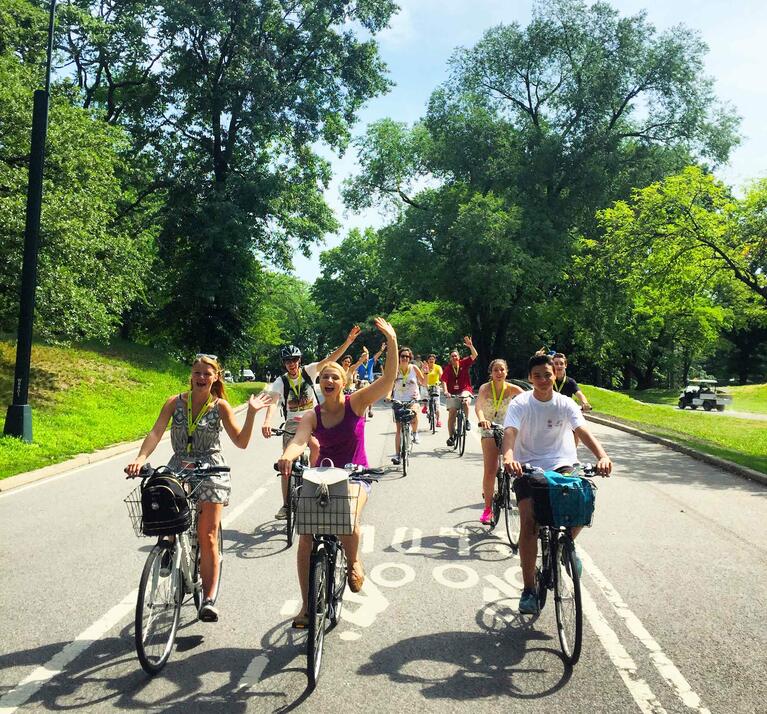 Infuse some fresh air and exercise into your New York City excursions with a fun Central Park Sightseeing Bike Tour. This relaxing two-hour tour encompasses many of the top sites of America's most famous urban park, such as the Cherry Hill Fountain, Strawberry Fields, the Imagine Mosaic, and many more. A great activity for families!
New York Public Library
Take a photo on the iconic steps of the Stephen A. Schwarzman Building of the New York Public Library. This amazing Beaux-Arts building has been the flagship of the NYPL system for generations, and today is a prominent landmark in Midtown Manhattan. Be sure to say hello to the stone lions that flank the front entrance! If you're interested, you can also pop inside to get a glimpse of their famed halls and reading rooms. Remember to respect researchers, however, so keep quiet!
Lower Manhattan Options to Add to Your Itinerary:
Statue of Liberty & Ellis Island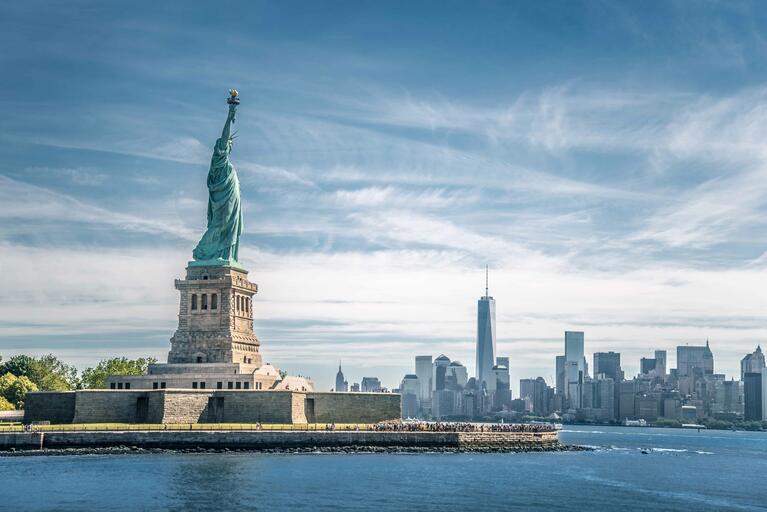 Alongside the Empire State Building, Lady Liberty is one of NYC's most iconic and recognizable landmarks. The Statue of Liberty and nearby Ellis Island represent New York's rich cultural heritage, serving invaluable roles in early twentieth-century immigration and inspiring generations of new Americans.
Hop aboard the ferry out to these unbeatable historic attractions and be prepared to get those postcard-perfect photos. If you want to visit the pedestal and/or crown of the Statue of Liberty, you will need advance tickets (not available with Go City®), so be sure to reserve those ahead of your visit online.
9/11 Memorial & Museum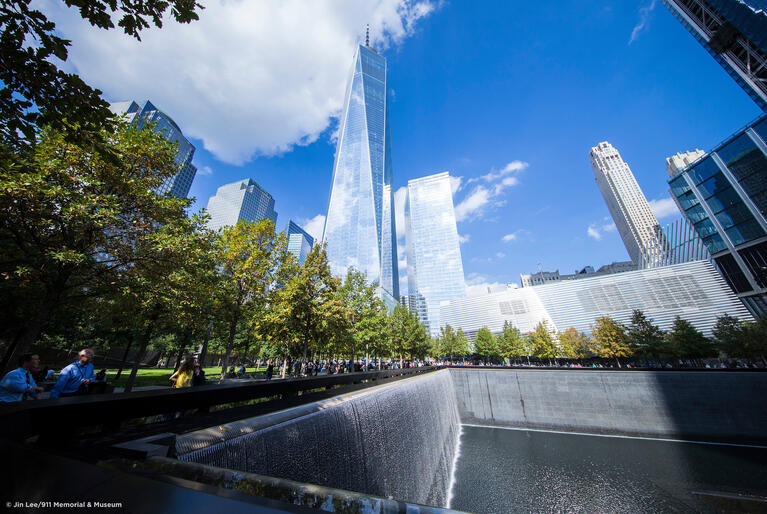 Another lower Manhattan option to consider for your week in NYC is the 9/11 Memorial and Museum. This moving attraction recounts the events that led up to the horrific attacks of September 11, 2001, and the tragic aftermath. You'll get to explore galleries filled with photographs, artifacts, and even pieces of the destroyed World Trade Center at the Museum. 
Then, see the poignant exterior Memorial with its signature water and light designs. This has become an emotional center for New Yorkers and is well worth your time to visit.
Hop On Hop Off Sightseeing Tour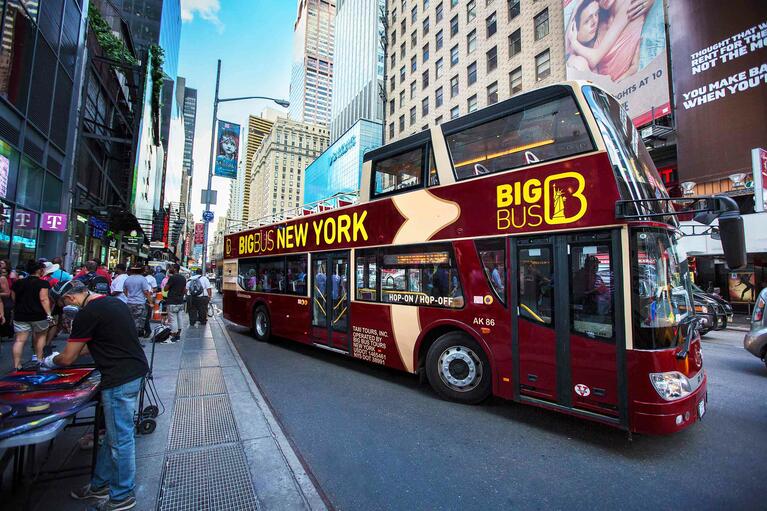 There's so much to see and do in New York City that it can be really overwhelming to try to explore on your own. That's why a comprehensive Hop On Hop Off New York bus tour can be a good way of approaching your adventures.
Focus on specific parts of the city for a manageable itinerary, and take advantage of the flexibility to disembark at things that interest you. Or, if you want to relax, ride the entire loop and enjoy the informative narration that accompanies your journey.
Greenwich Village Walking Tour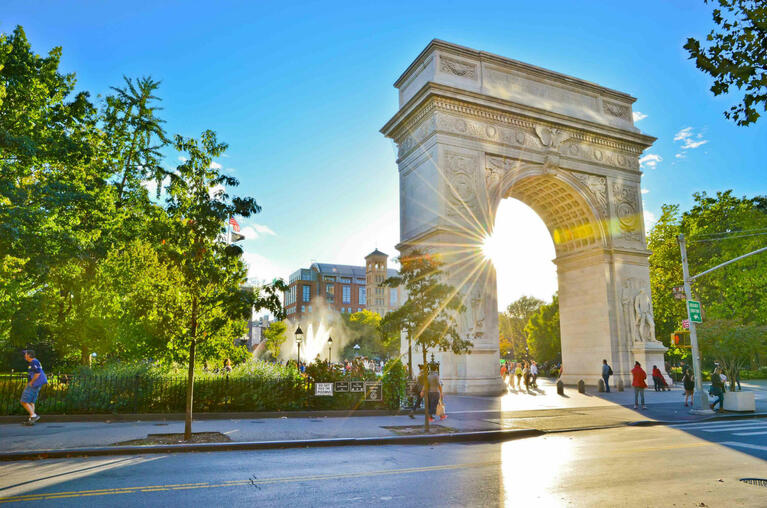 For anyone with an interest in artsy culture, a visit to NYC's iconic Greenwich Village is a must. Home to generations of artists, writers, activists, and many more (although it no longer has a racy reputation), this neighborhood is still a fascinating piece of American history. This tour will last approximately two hours and covers 2-3 miles of walking on city terrain. Wear comfortable shoes!
National Museum of the American Indian
Visit this Smithsonian Institution outpost for a chance to explore Native American art and artifacts from a vast array of native cultures. Certain exhibits showcase artifacts that are over 12,000 years old! A visit here is a great way to connect with American history and heritage. Be sure to scope out their rotating special exhibits, too. Bonus: their gift shop is simply amazing, so be sure to check it out before you leave.
Brooklyn Options to Add to Your Itinerary:
Brooklyn Bridge & DUMBO Walking Tour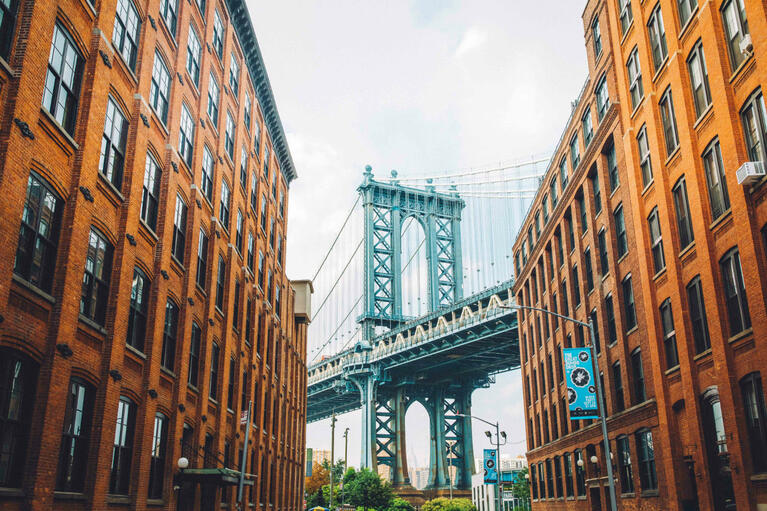 Take the opportunity to walk across the Brooklyn Bridge and marvel at its distinctive architecture and iconic silhouette. Learn all about the history of this famous bridge as you cross over into the DUMBO neighborhood of Brooklyn, known for art galleries, boutique shops, and trendy little restaurants.
Brooklyn Museum & Brooklyn Botanic Garden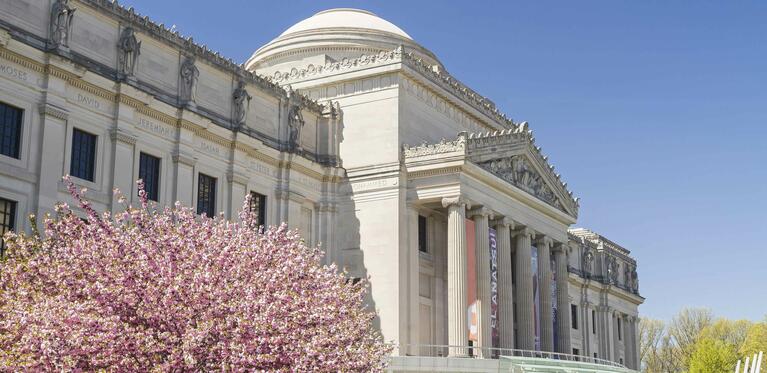 Immerse yourself in the beautiful green oasis that is the Brooklyn Museum & Brooklyn Botanic Garden. With 52 acres of plants from around the globe, this garden regularly attracts botanists and amateurs alike. Don't forget about the Brooklyn Museum – their rich collections feature art and artifacts from global cultures across thousands of years of history.
Luna Park at Coney Island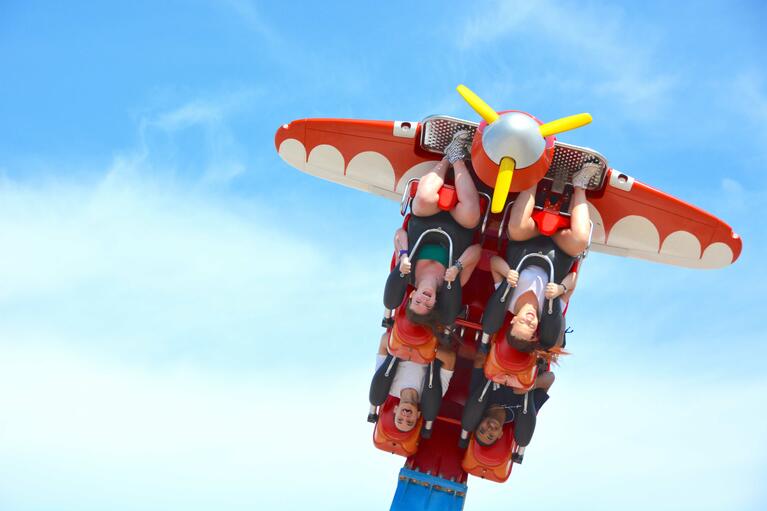 Coney Island rightfully stands as one of NYC's most popular attractions, offering boardwalk vibes and rides for generations. Head to Luna Park at Coney Island for four hours of unlimited rides, with everything from thrilling roller coasters to retro carousels. The kids will love the chance to enjoy an amusement park in such an urban setting, and you'll enjoy the nostalgia.
Imagination Playground
If you're already around Prospect Park in Brooklyn, then take the kids to the Imagination Playground. This innovative park features structures and objects that encourage "free play," offering new opportunities for children to explore and create on their own. It's located just near the Oriental Pavilion, too, if you're looking for something to do while the kids are playing.
Bronx & Nearby Options to Add to Your Itinerary:
Yankee Stadium Classic Tour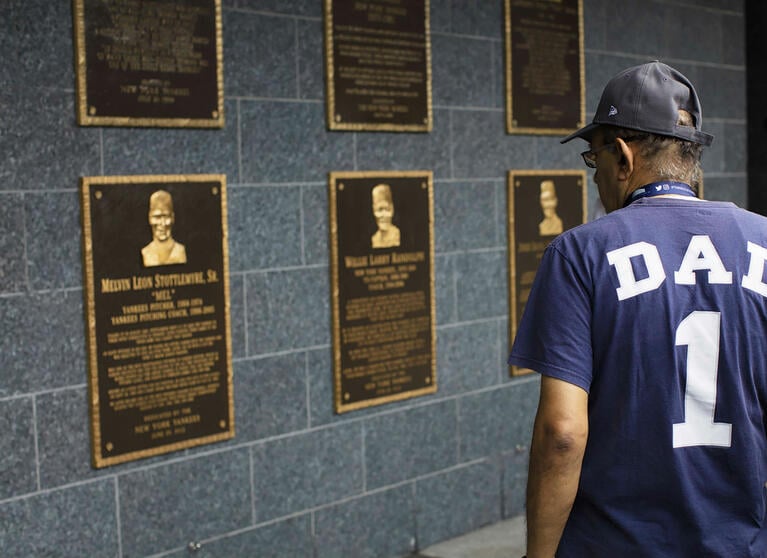 Explore the home of one of the most storied franchises in all of Major League Baseball – the famed Yankee Stadium. This newer construction features plenty of homages to the old greats, too, with the inspiring Monument Park and the New York Yankees Museum as stops on your tour. Even if you're not a fan of the team, this tour is a must for any baseball lover.
New York Botanical Garden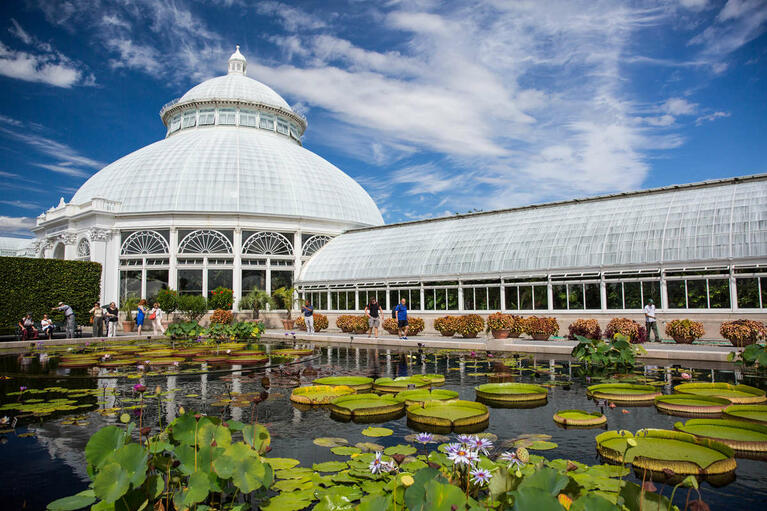 With over 50 different gardens and displays featuring over a million plants, the New York Botanical Garden has acres upon acres of beautiful greenery to wander through. A favorite exhibit is the Peggy Rockefeller Rose Garden, which has actually won a number of awards for its beautiful blooms.
Kids will also love the hands-on activities available at the Everett Children's Adventure Garden. Be sure to keep this place in mind during the holidays -- their holiday botanical train display is simply stunning and is unlike anything else you've ever seen.
The Met Cloisters (nearby in Fort Tryon Park)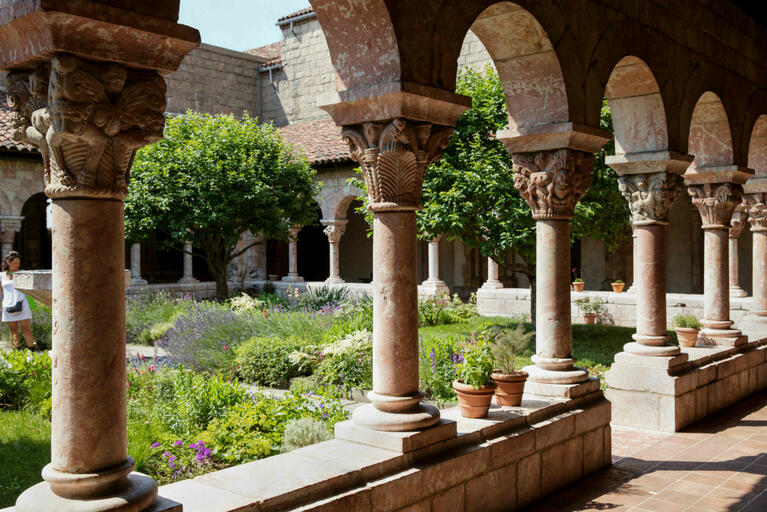 A sister museum to the Metropolitan Museum of Art, the Met Cloisters are a truly unique institution. Housed in a building inspired by medieval French monasteries, their collections feature over 3,000 pieces from the ninth to sixth centuries. They're best known for the remarkable Unicorn Tapestries (pictured above), and their medieval gardens are well worth a stroll through.
The Bronx Zoo
The iconic Bronx Zoo is immensely popular with families across the Tri-State region. One of the largest zoos in the world, they attract over 2 million visitors per year to their diverse collections of animals from around the globe. Featuring award-winning exhibits and naturalistic habitats for more than 4,000 critters, the Bronx Zoo is perfect for animal lovers. Insider Tip: Pay what you wish on Wednesdays!
 
Save on Attraction Admission
This week in New York itinerary was designed to be a great introduction to the city, packed full of top attractions and activities throughout Manhattan. Choose from any of these great attraction options to craft that perfect NYC vacation.
Remember, many of these great activities and more are available on our New York attraction passes, where you can save on combined admission vs. paying at the gate. We hope you consider adding a few of these fun options to your upcoming New York City vacation itinerary.