April is undoubtedly one of the best times to visit New York. Whilst the city isn't exactly known for its balmy winters, millions make the expedition each year to experience its wonderful springtime. From beautiful gardens and parks to fantastic Easter celebrations, this place has it all. If you're looking for some inspiration when it comes to planning a trip to the Big Apple, check out our list of the best things to do in the warmer months. To make your money go further, have a look at our Explorer Pass and All-Inclusive Pass. With Go City, you can see more, for less. 
Taste the City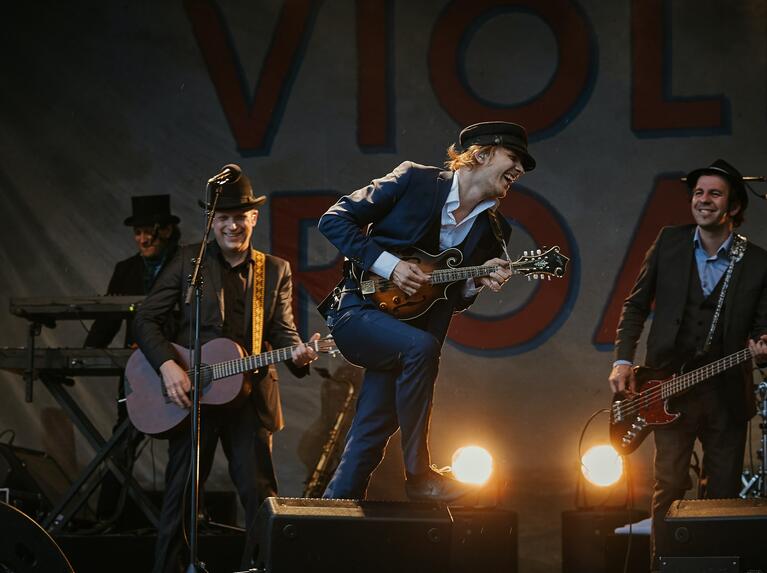 Music festivals provide an experience like no other. To grab a slice of the action, head down to the Brooklyn Folk Festival. True to its name, this event features the very best of American and world folk music across a wide variety of genres, including blues, bluegrass, Latin & Balkan music and much more. In addition, there are vocal and instrumental workshops, film screenings, and jam sessions to sink your teeth into.  
Ever dreamed of taking a sneak peek at the newest and most innovative automotive trends? Well, as it turns out, you can! The perfect activity for a somewhat disagreeable afternoon, the New York International Auto Show presents the very best that the automobile industry has to offer in a comprehensive and engaging way. A total car-lovers' dream, this 10-day auto consumer extravaganza features everything from classics and luxury dream cars to new models and even futuristic concept vehicles, right in the heart of Manhattan. With almost 1,000 of the world's most stunning vehicles on display, we promise you won't leave bored!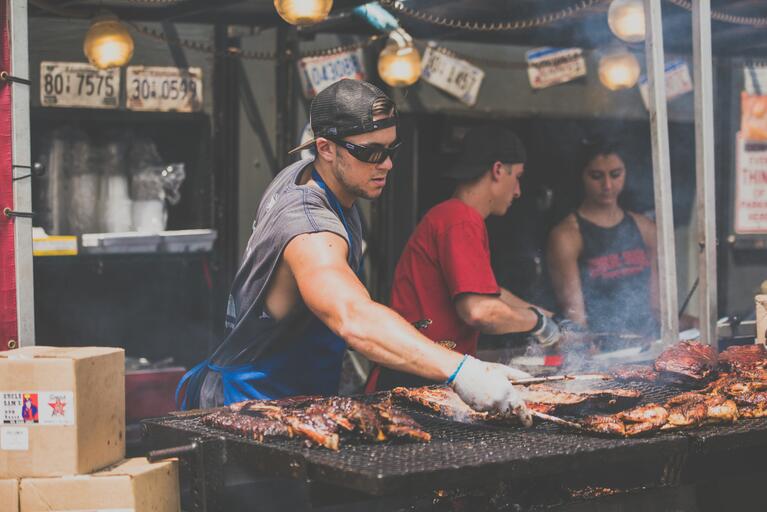 New York presents a wide variety of options when it comes to all things food. A total must for meat lovers, Brisket King is a culinary festival featuring 20 chefs and pitmasters serving up their best mouthwatering creations. Enjoy the juiciest brisket in Brooklyn prepared in every way thinkable as well as craft beer, hard cider and spirits. After the brisket king is crowned, guests are encouraged to stay for the after-party and – you guessed it – more food! Sounds pretty good to us. 
Soak up the Spring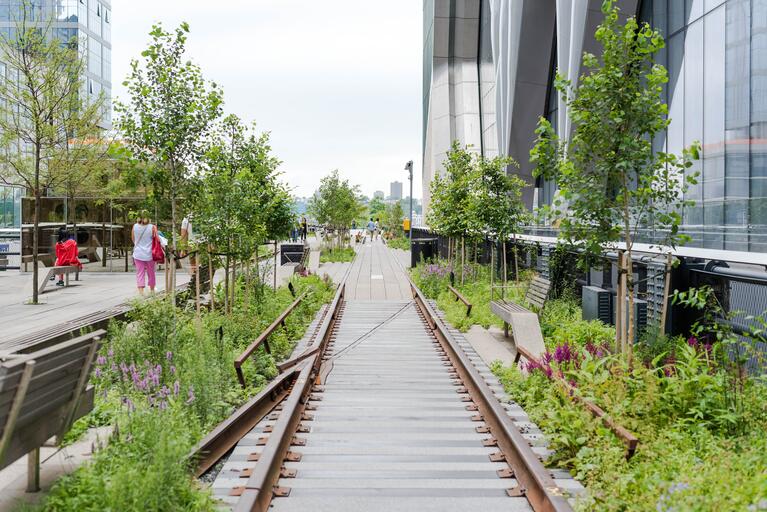 There's no shortage of great outdoor attractions all over New York. Stretching through the Meatpacking District and along the West Side of Manhattan, the High Line is a linear park and popular city landmark, welcoming a whopping 8 million visitors each year. Perfect for a lazy springtime stroll, the structure was redesigned in 2006, and now serves as a living system for a wide variety of plants and animals. Go for a picnic, admire the majestic city skyline or sit back and enjoy the sunset – the choice is yours! 
Another one of our favorite places to see in the springtime is the Conservatory Garden in Central Park. Since first opening in 1937, the spot has become a favorite for visitors from all over the world and is now known as one of the most noteworthy public gardens in New York City. The garden is comprised of three areas, each with a specific design: the English-style South Garden, the French-style North Garden, and the Italianate Center Garden. April is the perfect time to amble through the winding pathways and admire the waterlily pools and stunning floral displays along the way.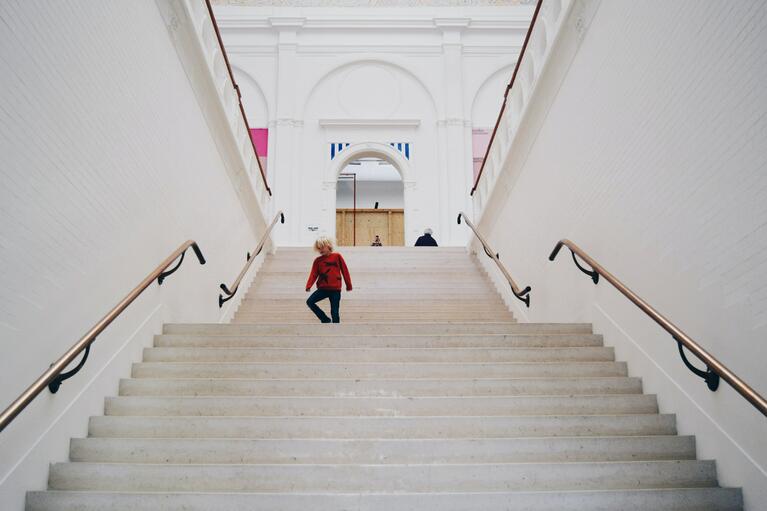 If you're travelling during Easter, you might want to check out the many egg hunts taking place around the city. At the beginning of the month, the Children's Museum of Manhattan throws its own event with egg sculptures hidden throughout the institute. Another great option is the Rockefeller Center's Inaugural Easter Egg Hunt with live musical performances, Easter bonnet making stations, prize giveaways, and more. Meanwhile, those who want to get in touch with their inner child should consider looking into Central Park's Easter Egg Scavenger and History Hunt. 
 Get Cultured
For those rainy spring afternoons, it just makes sense to have a good backup plan. Eclectic and full of character, Chelsea Market is a great place to visit with friends and family. Located right in the center of the Meatpacking District, this fun attraction is known for its seriously tempting food hall, unique stores and live music performances. Grab a bite to eat, weave through the interesting stalls, and pick up some one-of-a-kind souvenirs for loved ones along the way. The market's bohemian flair and laid-back atmosphere puts it in a class of its own. 
Those who are looking to celebrate Easter in style should definitely consider checking out the Easter Parade and Bonnet Festival. Beginning as a spontaneous event in the 1870s, this fun annual procession began as a means for the city's most fashionable dressers to exhibit their impressive festive finery. Though the event draws in smaller numbers nowadays, New Yorkers participate each year with great enthusiasm and increasingly outlandish costumes. Creative and eccentric, the event is a unique cultural expression of Easter which you won't see elsewhere.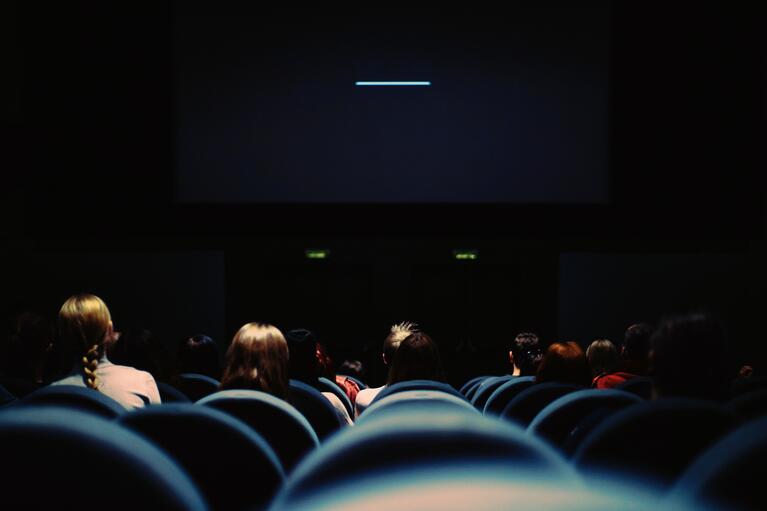 Spring weather can be a little touch-and-go - still, New York presents a wide array of fantastic indoor activities right at your disposal all throughout the month. Those who are looking to soak up the culture of the city should consider checking out Tribeca Film Festival. Set up by Robert De Niro himself, this event was developed as a way to restore the Tribeca neighborhood of Lower Manhattan following the 9/11 attacks. The event attracts around 150,000 attendees each year and is widely considered to be one of the most prestigious film festivals in the area.  Showcasing a diverse selection of feature films, short pictures, and documentary pieces, there's a little something for everyone here. Those who are especially interested can also attend immersive programming and Q&As with relevant storytellers. 
New York in the spring is a beautiful time for many reasons. The weather is warm, the streets are bustling with life, and the city is in full bloom! But the best part? No matter where your interests may lie, you'll always be able to find fun things to do. From cherry blossom peeping at the Conservatory Garden to seriously tempting food festivals in Brooklyn, there are so many great things to do in the city for every type of traveller! Make the most out of your visit with our All-Inclusive pass and Explorer pass. For more information, check us out on Instagram and Facebook.