From some of the world's most unique museum dates to some classic options like ice-skating in Rockefeller Plaza, stunning aerial views, and intimate picnics in Central Park, it's hard to imagine a more romantic city than New York.
If you're looking for romantic things to do in New York for Valentine's Day, then check out a few of our suggested activities. Our favorite activities to get those sparks flying include: 
Empire State Building
MoMA & the Guggenheim
Central Park
New York Botanical Gardens
Ice Skating
Museum of Sex
Cruise along the Hudson
Dinner 
Broadway Musicals
Jazz Concert
See the City from Above at the Empire State Building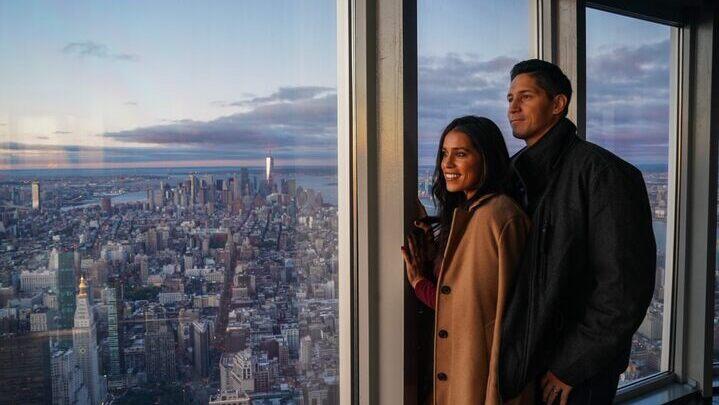 The Empire State Building has a reputation as one of the most romantic buildings in the world - in no small part due to its history of having served as the location for any number of romantic films, lovers' rendezvous, and even proposals.
Take a ride to the top, day or night, and enjoy that soaring feeling of being on top of the world. Re-enact "An Affair to Remember" and meet exactly at 7:01PM. Then, you can enjoy a fun and flirty meal at some of the nearby restaurants (although we recommend heading away from Times Square to avoid crowds!).
Don't forget to catch a glimpse of the special lighting effects in honor of Valentine's Day – the top of the spire will be lit with alternating red and pink sparkles.
Explore the Art World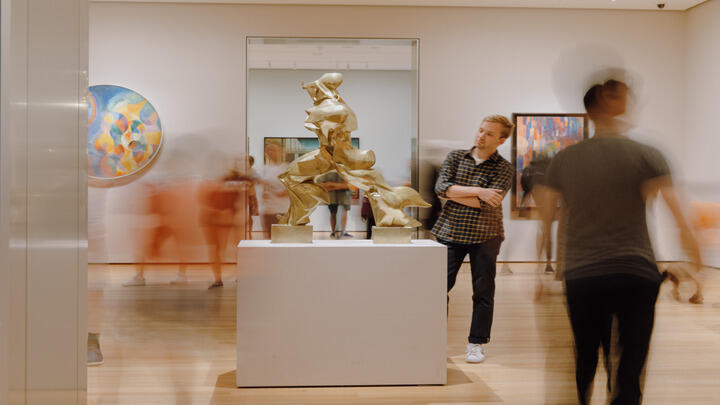 Mankind has been turning to art to show their love for centuries. So with that in mind, we're sure a visit to the many amazing art museums of New York City this Valentine's Day weekend is sure to nourish your lover's soul.
The Museum of Modern Art (MoMA) offers a unique perspective on love, as seen through paintings like the iconic "LOVE" pop art piece by Robert Indiana. You'll also find a number of unexpected pieces that will get your creative juices flowing.
The Guggenheim is another world-famous museum that features several romantic pieces, showcasing the love of art from the 19th century to today's contemporary art.  There's an ever-changing calendar of exhibitions so be sure to check out what's in store for your romance-filled visit. 
Enjoy the (brisk) Outdoors at Central Park & More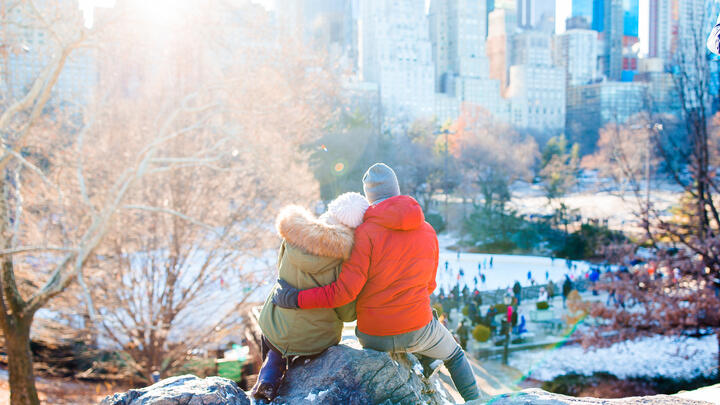 Now we all know that February isn't the ideal time of year to be outside in the Northeast, but you can't cross a romantic stroll off your list of things to do in New York City on Valentine's Day.
Wrap up warm and walk through some of the city's best parks, like Central Park or Prospect Park, and enjoy the beautiful wintry landscapes.
That being said, if you'd prefer the romance of nature without the reality of the weather, try a visit to the New York Botanical Garden or the Brooklyn Museum and Botanic Garden, both of which offer indoor spaces featuring gorgeous tropical plants.
Ice Skate at Rockefeller Center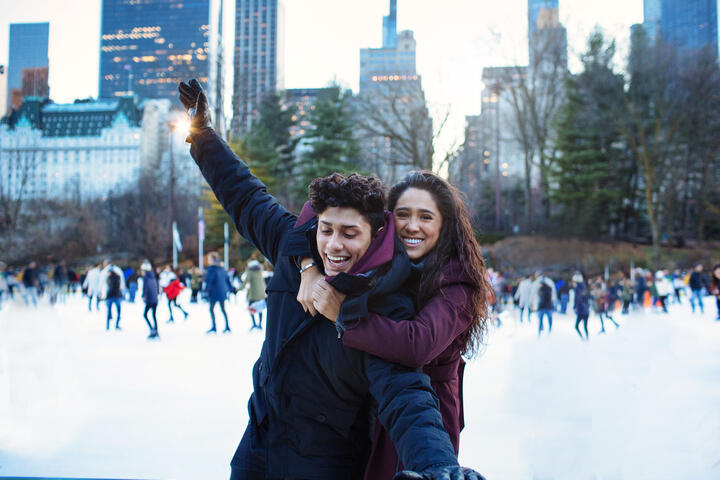 If you're hardy enough to brave the outdoors, then why not try out one of the most romantic wintertime traditions in the city? Ice skating.
Watch the ice skaters at the Rockefeller Center rink or in Central Park, or tie on a pair of skates yourself, as long as you don't mind being out-skated by some locals. Besides, there's nothing as sweet as a bit of rink time with your love – remember Serendipity?
Rockefeller Center and Central Park simply too touristy for your taste? Then head to Bryant Park's Winter Village for other skating options. They also boast a number of food stalls, shops, and miscellaneous vendors. You know, if you'd like to treat your partner to a little something.
Play up Your Sensual Side at the Museum of Sex
What's Valentine's Day without a little sensuality? One of the most romantic things to do in New York City for this lovers' holiday is a celebration of the human body, in all its glory.
Try a visit to the one-of-a-kind Museum of Sex, a truly educational and enlightening tour of humanity's relationship with sex. You'll see art and artifacts spanning the aesthetics of black and white photography to comic books and pop art.
It's not all about art, either – you'll find some of the most important and compelling conversations about human sexuality in the world represented in the programming and exhibits at this museum.
Hop Aboard a Romantic Cruise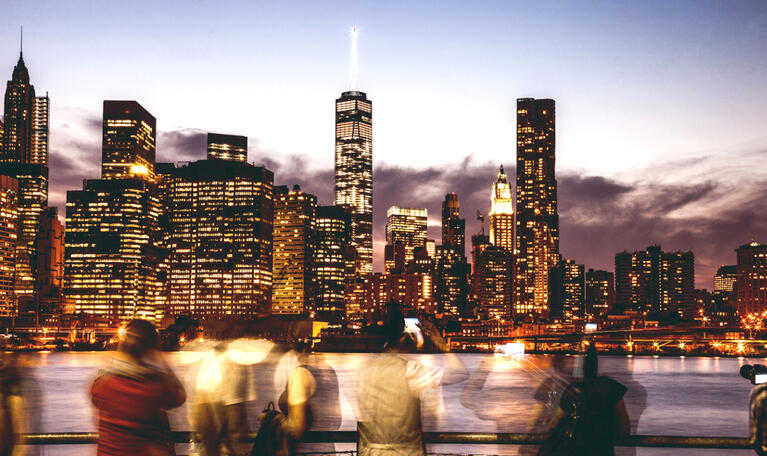 Although February is a chilly time of year to be out on the water, you will find most tourist-oriented cruises will run at least once per day.
One of our favorite options is the romantic Harbor Lights Cruise, which showcases New York in its most flattering light, with all the glitter of the city on display against a beautiful sunset. It's the perfect opportunity to get that lovely couple's photo in front of the city skyline.
If you're in the city primarily to sightsee, however, something like the Landmark Cruise would also be a good option! There's still something really fun and romantic about being out on the water, regardless of your featured attractions.
Enjoy a Romantic Meal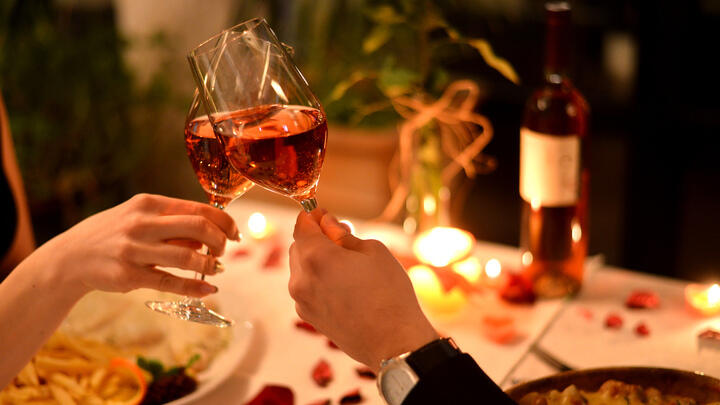 The mix of delicious cuisine and romantic ambiance that many New York City restaurants offer (both this time of year specifically and year-round) make the Big Apple an ideal destination for a Valentine's Day date.
Whether you're interested in the high-class romance of a steak-and-seafood restaurant or you're really just looking for an amazing vegan burrito, NYC has that perfect place to satisfy your cravings. If you're looking to explore new areas for dining options – and we do recommend branching out from Times Square for the really good stuff – try scoping out places like Greenwich Village, TriBeCa, the West Village, and NoMad.
Brooklyn also has some great fare if you're willing to venture on the subway (we promise it's fine!).
Take in a Show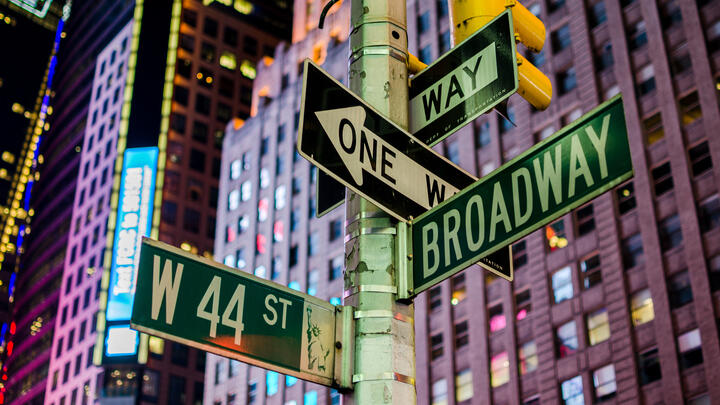 The home of Broadway and everything inspired by the art and music industry, New York City offers some of the best theaters in the world just in time for Valentine's Day. Whether you want to go all-out with a romantic evening performance of the hottest new show, or you want to try something new at a comedy club or a small indie theatre in the Bronx, there is something to suit every taste.
Be sure to purchase tickets in advance, as a show in NYC is an incredibly popular Valentine's idea among locals in the Tri-State area, too. There are also a number of discount ticket sites available, so it's worth your time to do some research before visiting to see if you can get a good deal on your desired performance.
Or, if you just fancy enjoying the bright lights of this buzzing area from the street, join a Broadway and Times Square walking tour and walk in the footsteps of some famous names down the glittering Great White Way.
Jazz Concert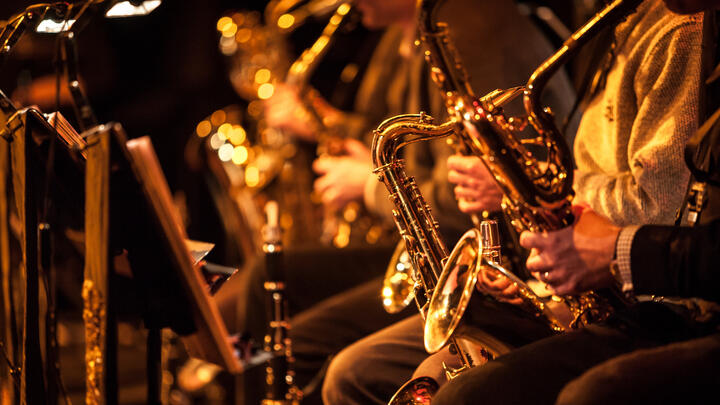 There's nothing more romantic than the cool vibrations of soulful jazz music. Visit Harlem and be transported back to where it all began in 1970s New York at the Harlem Jazz Series. 
During this one-hour concert, you'll listen to the sensual sounds of both modern and past Jazz musicians, such as Ella Fitzgerald, Miles Davies, Duke Ellington and Billie Holiday. While you're here, take your time to explore the neighborhood of Harlem, home to trendy eateries and cool bars – the perfect place to spend your Valentine's Day in the Big Apple. 
Remember to Save on Admission
Whether you're a more conventional flower-and-dinner kind of couple, or you prefer something more off the beaten path, there are plenty of romantic things to do in New York for you to choose from. Remember, some of these great options are available with Go City®, where you can make big savings on combined admission vs paying at the gate.