New York City is the perfect place to embrace your inner nerd. Whether you're a graphic novel nerd, tv and movie nerd, a science techie, or a gamer geek, you'll find your place in one of our favorite nerdiest things to do in the NYC. A number of these nerdy things to do are included as part of the New York Explorer Pass. Choose as you go from dozens of fun New York attractions and save up to 50% off combined admission vs paying at the gate. See all available passes, attractions & prices – Learn more.
Ripley's Believe It or Not! Times Square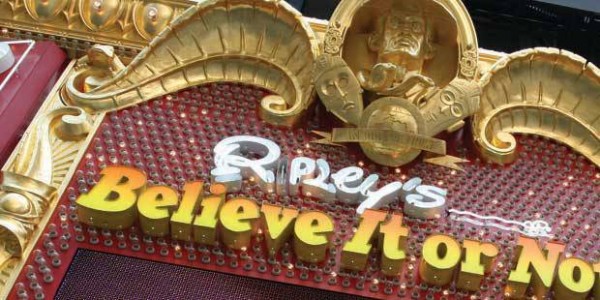 If you're the kind of nerd that has a fascination with the bizarre, you're not alone. In fact, Ripley's Believe It or Not! in NYC was founded by a collector of bizarre paraphernalia, Robert Ripley—and as it turns out, other people were just as interested in his findings! At the "Odditorium" in NYC, you'll find shrunken heads, a six-legged cow, a lock of Elvis's hair, a piece of the Berlin Wall, and much, much more. For a double dose of freakishness, catch one of Ripley's Sideshow Wonders, featuring live acts from performers like "The Incredible Lizardman" and "Nelson Lugo, the Pain-Proof Man." Getting in: Ripley's Believe It or Not! tickets are an included attraction choice with the New York Explorer Pass.
Madame Tussauds New York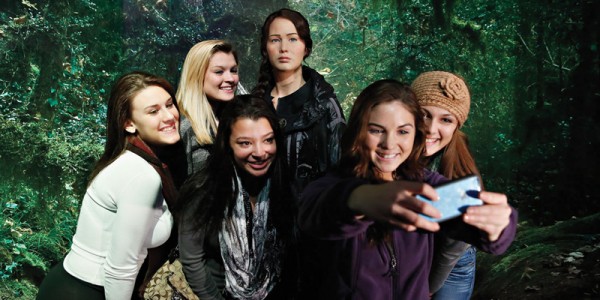 Visit Madame Tussauds New York City in the heart of Times Square! More than just a wax museum, it's one of the best nerdy attractions in New York. You'll have a chance to get up close and take pictures posing with wax figures of celebs on the red carpet, famous characters from film and TV, pop culture icons, musicians, athletes, and historical figures. Getting in: Madame Tussauds New York tickets are an included attraction choice with the New York Explorer Pass.
NYC TV & Movie Bus Tour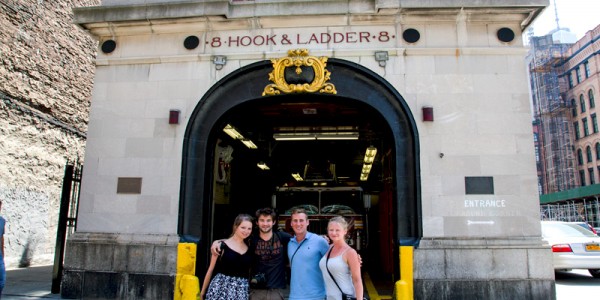 A in-depth tour of some of New York top TV and movie filming spots. I recommend this tour for anyone who has a favorite TV show or movie that takes place in NYC. Visit over 40 locations from the new Ghostbusters, Trainwreck, American Hustle, Mr. Robot, The Amazing Spider-Man, Marvel's Daredevil and Jessica Jones, The Unbreakable Kimmy Schmidt, Mad Men, while also visiting classic locations from Friends, Seinfeld. Getting in: NYC TV & Movie Bus Tour tickets (or your choice on another On Location Tour) are an included attraction choice on the New York Explorer Pass.
When Harry Met Seinfeld Bus Tour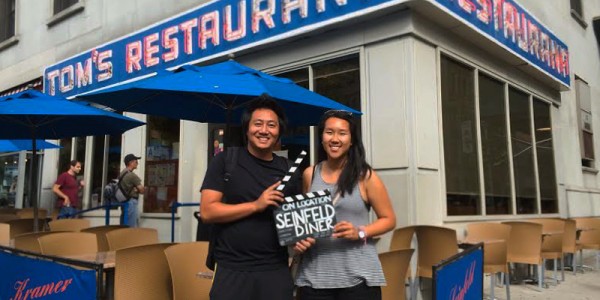 This bus tour covers dozens of film locations north of Times Square, from Columbus Circle to the Trump Tower and beyond. Because there are so many different locations to choose from, each tour may be different and unique! If you have something specific in mind, be sure to request particular locations you want to see and the tour guides will be happy to oblige. Otherwise, sit back, relax, and enjoy the show! In addition to the When Harry Met Seinfeld Tour, On Location Tours also proudly offers options like the NYC TV & Movie Tour, Sex and the City Hotspots Tour, Sopranos Sites Tour, Holiday Lights & Movie Sites, TCM Classic Film Tour, When Harry Met Seinfeld Tour, The Real Housewives of New York City Tour, Central Park TV & Movie Sites Tour, Boston Movie Mile and other private tour options. Getting in: When Harry Met Sienfeld Bus Tour tickets (or your choice of another On Location Tour) are an included attraction option on the New York Explorer Pass.
Toy Tokyo Underground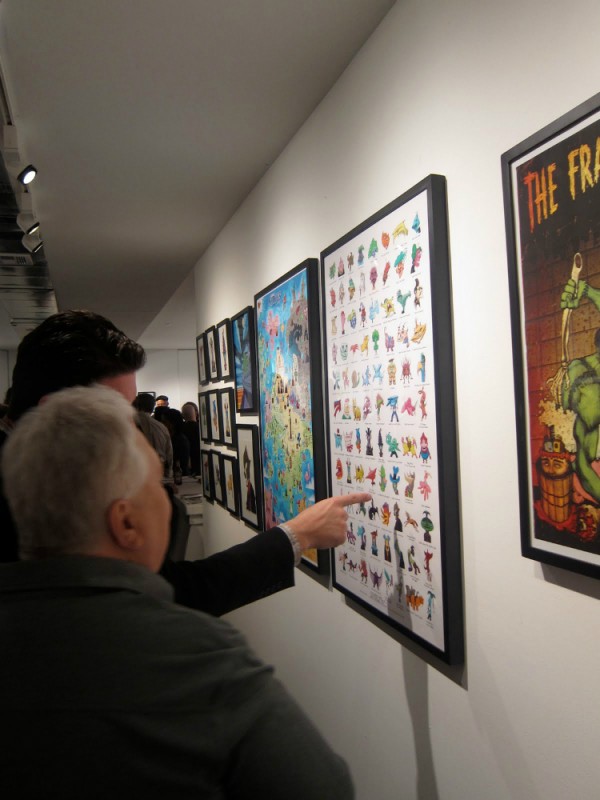 This unique showroom explores pop art culture through the world of designer toys. A wide range of artists display their work on an even wider range of mediums, including clothing, vinyl toys, canvas, and film. Although the trend started in places like Japan, China, and Hong Kong, the combination of art and limited edition toy is a mainstream (well, among the nerds) phenomenon in the United States. The gallery space was created and sponsored by the Toy Tokyo Retail Store (another great place for nerds to gather), which sells all the latest in collectibles and international and domestic toys alongside a vast inventory of vintage collectibles.
Barcade
For the over-21 crowd looking for a chance to combine your interest in beer with your old geeky love of arcade games, Barcade is the place to go. This bar has a dual focus: "an endless rotation of American craft beer and an equally eclectic lineup of classic arcade games". A heavy 90's rock soundtrack adds to the atmosphere; you'll enjoy your old favorites like Asteroids, Frogger, and Donkey Kong at the old-school price of a quarter per game. Located at 148 West 24th Street in New York, New York, Barcade claims to be 'the original arcade bar.'
Gulliver's Gate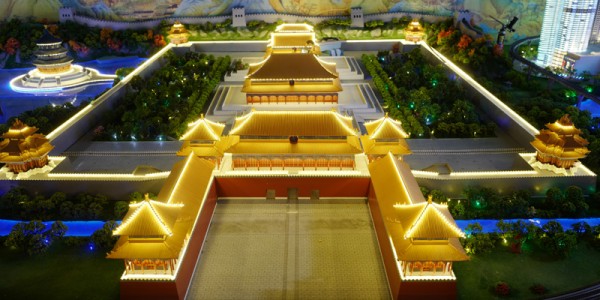 A model-building hobbyist's dream, Gulliver's Gate features a whimsical world made up of re-creations of iconic cities and landmarks from around the world at 1/87th of their size on display. Ranked one of the 'Top 100 Things to Do in NYC' on tripadvisor®, Gulliver's Gate offers an interactive experience complete with special effects like lighting, sound, and even animation that are sure to spark an interest in the fascinating industry of model building. Getting in: Gulliver's Gate tickets are an included attraction option on the New York Explorer Pass.
The Paley Center for Media (Formerly The Museum of Television and Radio)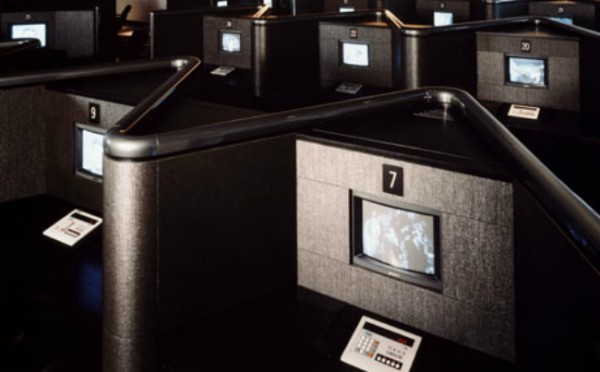 Founded in 1975 as the Museum of Television and Radio, it's dedicated to examining the intersection where media and society meet. Head into the Paley Center library and choose a program from one of the 150,000 in their collection, then watch or listen to the program at a console, either by yourself or with up to 4 people at a "family console." You can watch almost anything from your favorite no-longer-aired cartoons to historic American broadcasts.
Great Women of New York: Walking Tour
Go on a 2.5-hour walking tour of NYC and learn all about the notable women who have influenced New York City's history and helped shape the city today. You'll learn all about the female pioneers of New Yorks past to present, from the matriarchs of the Lenape Indians, the original Native Americans who inhabited the land that is now New York City to the the first woman to be injured in combat in the Revolutionary War, to social justice crusaders, 9/11 heroes, and more on this education-packed tour of NYC. Getting in: Great Women of New York Walking Tour tickets are an included attraction choice on the New York Explorer Pass.
Hamilton Happy Hour Tour
Arguably a nerd of sorts himself, go on a tour of the New York City that Alexander Hamilton knew. You'll walk some of the streets in New York's oldest neighborhood, right in the footsteps of one of the most important (and controversial) founding fathers. This 2-hour walking tour is packed with history, but ends on a lighter note with a stop at Hamilton's favorite tavern to toast to Hamilton, freedom, and US-of-A. Getting in: Hamilton Happy Hour Tour tickets are an included attraction option on the New York Explorer Pass.
VideoGamesNewYork (VGNY)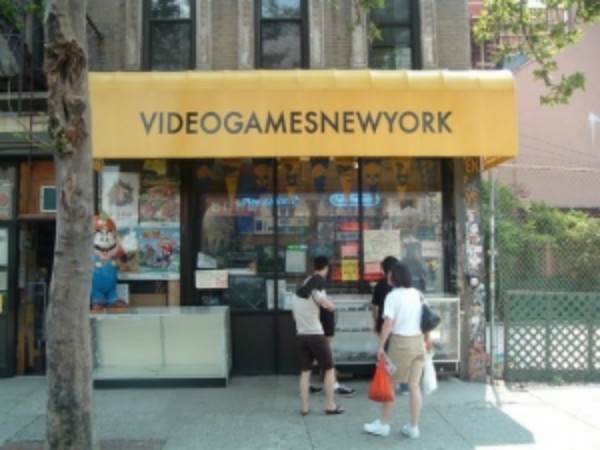 VideoGamesNewYork (that's right, no spaces) is a paradise for video game fanatics of all ages. In VGNY, you'll find everything from vintage games and consoles to contemporary independent equipment to games rarely found in the United States. But VGNY is more than just a store; their goal is to create a cultural venue that provides you with the history of video games while you explore how games become part of our life. And of course, the knowledgeable (read: even nerdier than you) staff is more than happy to guide you.
Brooklyn Superhero Supply Co. (826 NYC)
Everything you need to feel like an authentic superhero can be found in this unique shop in Brooklyn. Fun fact: Brooklyn Superhero Supply Co. actually serves as a "front" for a non-profit tutoring and writing center for kids called 826 NYC. In fact, there's a whole chain of these centers fronted by whimsical stores all across the country and the profits made from the stores benefit the learning centers. At the Brooklyn Superhero Supply Co., browse through capes, strange disguises, gear for your secret lair, invisibility devices, and all the paraphernalia that is required of top-of-the-line superheroes.
Sleep No More
This macabre, 'choose-your-own-adventure' type theatrical experience tells the story of Shakespeare's Macbeth in a completely immersive and innovative way. Audience members wear masks and are encouraged to interact with the set - a five story mansion dimly lit and filled with props - by opening drawers, examining clues, and more as they make their way through the mansion at their own pace. No two people have the same experience.
Save on Admission to Many NYC Attractions
Touristy things can be nerdy too. The New York Explorer Pass® is the best choice for maximum savings and flexibility, which can include admission to several of these nerdy attractions listed here, plus your choice of other top attractions. Save up to 50% on top museums, tours, and activities vs. paying at the gate. Visit multiple attractions for one low price.