Do you know what's better than one observation deck overlooking Manhattan? Two observation decks overlooking Manhattan. That's right, we're talking about Top of the Rock and Edge. Double trouble. The gruesome twosome. 
Now imagine, if you will, that these two static buildings suddenly came to life. No, please don't click away. So they're alive, right? And they have to, like, fight and stuff. Who would win? Well, let's explore their strengths and weaknesses as Top of the Rock faces off Vs. Edge. Let's get ready to rumble!
Top of the Rock Vs. Edge: A brief history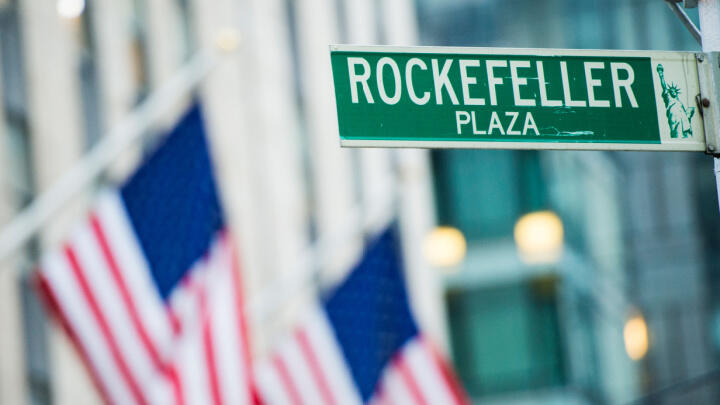 You'll find Top of the Rock at the top of 30 Rockefeller Plaza. If that combination of words sparks recognition in that withered brain of yours, it's likely due to the hit sitcom 30 Rock, which takes place within its walls. The Plaza is nearly 100 years old, being built back in 1933, so it's certainly the older of the two. It's also been home to some of America's biggest companies, including General Electric, Comcast, and NBC - 30 Rock's network, funnily enough.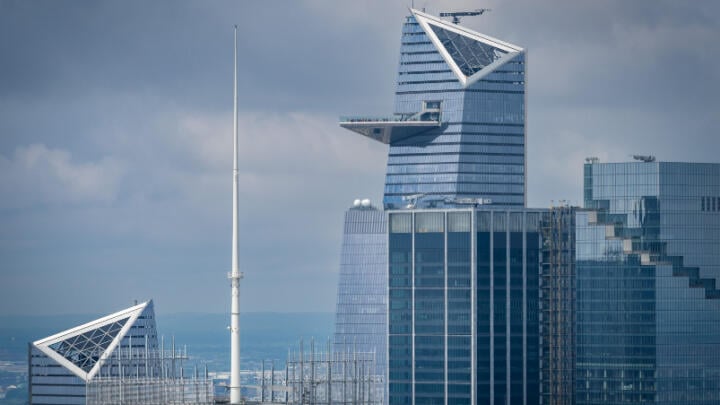 Edge, on the other hand, is the baby of the two. It's a newly-established observation deck at the newly-renovated Hudson Yards, which has evolved from a shipping district to a cool, gentrified neighborhood. It's named as such due to its proximity to the Hudson River. But other than that, there's not much more history to cover.
Top of the Rock Vs. Edge: The view
As you'll find both, there are bound to be landmarks you'll see from both Top of the Rock and Edge. So, let's explore each in more detail, so you'll know what to point your camera at!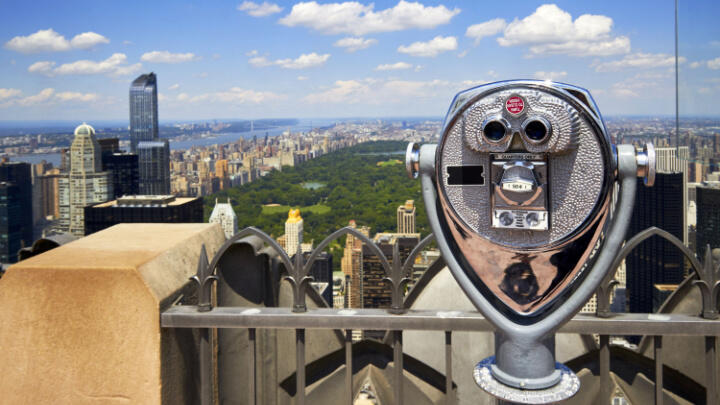 From the Top of the Rock observation deck, you'll get clear views of the Empire State Building, the whole of Central Park, the Statue of Liberty (on a clear day, but don't count on it), Times Square (more likely a night due to all the LED light), and the Chrysler Building. So, plenty to see!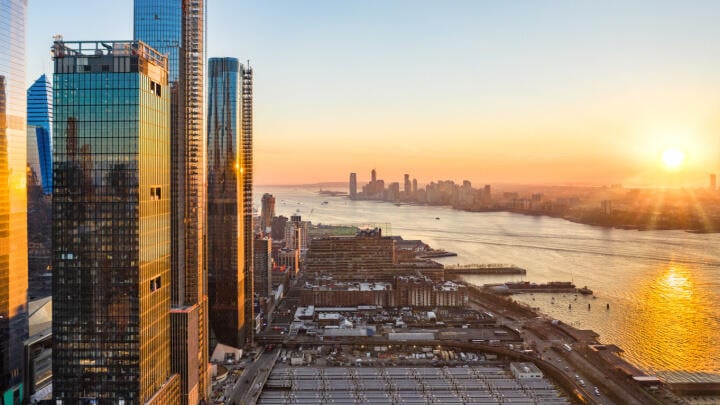 From Edge, you'll also see the Empire State Building, the Chrysler Building, and maybe Lady Liberty on a good day. But what else will your eyes gaze upon? Well, you'll see the One World Trade Center, The Vessel (an interactive art installation in Hudson Yards, and the Hudson River.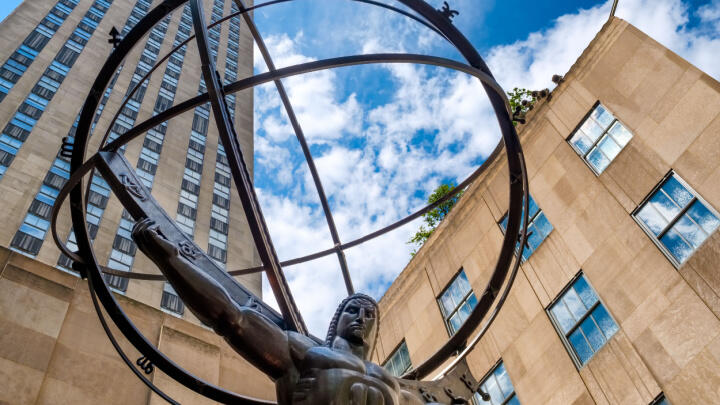 What can you do at Top of the Rock?
Yes, there is the observation deck, but we'll get to that. Patience is a virtue, after all. Why are we making you wait? Well, because there's more to 30 Rock than just the observation deck. 
Start at the bottom, where you'll find multiple exhibits dedicated to the building, the area, and New York in general. You'll see video footage of the Rockefeller Center's historic 10-year construction during the Great Depression in the 1930s. You'll even learn more about the life and times of the building's namesake, John D Rockefeller. Drink all that in, and then it's time for the ascent. 
The ride up itself lasts but a minute, shooting you up into the sky like some kind of advanced catapult - though a lot more comfortable. Then, you'll exit the elevator and be hit by the view. Get your camera or phone out and get snapping. Snap like there's no tomorrow. Snap like your life depended on it. After that, you're done! Feel free to head back down and explore Manhattan!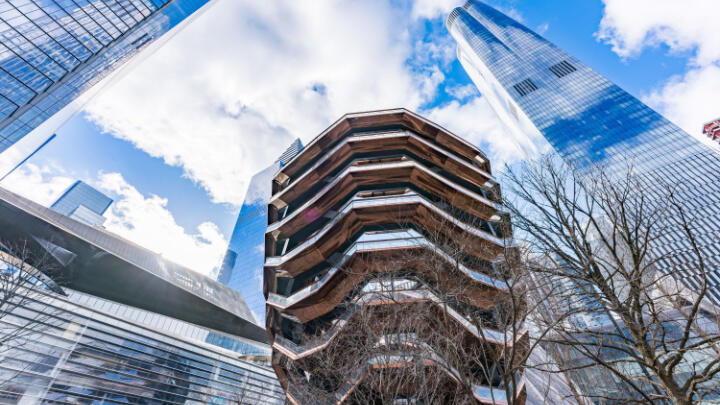 What can you do at Edge?
No messing around here. Head straight in, and take the elevator up to the 100th floor. Then, step out onto the open-air viewing platform and see for yourself. 
When you're up there, you can drink the view. Ah. Just sip it so it lasts longer. Delicious view. In the middle of the observation deck, you'll find a glass floor. Why is that there? Well, it's for daredevils like you to walk on top of, so you can see the ground hundreds of feet beneath you! 
Then, when you're done, head back down and take a mosey around Hudson Yards. It's not just newly built flats but an entire ecosystem of shops, restaurants, bars, and parks to explore.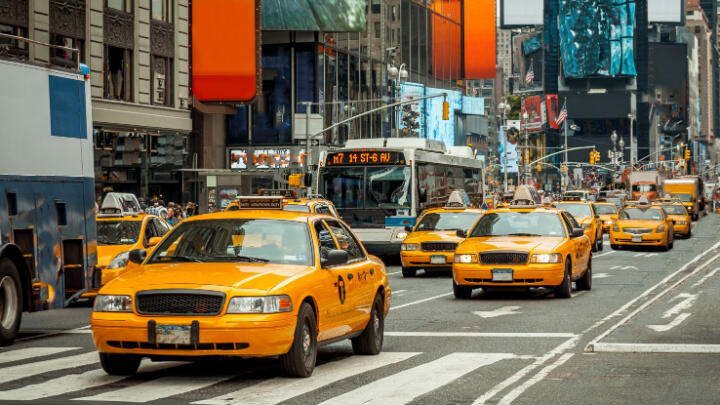 How to get to Top of the Rock
There are several ways to get to Top of the Rock. These are them!
If you're going on the subway, the B, D, F, and M lines stop at the 47-50th Streets-Rockefeller Center station, just a short walk from Top of the Rock. Alternatively, take the 1, E, or C subway lines to the 50th Street station.
If the bus is the best boy, you're in luck; several routes head into the area, including the M1, M2, M3, M4, M5, M6, M7, M27, M50, and M104.
If you're driving, there are several parking garages in the area. However, traffic downtown can be utterly brutal. So maybe leave the car at home. You could always get a taxi if you want it to be someone else's problem!
Then, when you're there, purchase a ticket or show your pass to beat the queue and get in straight away.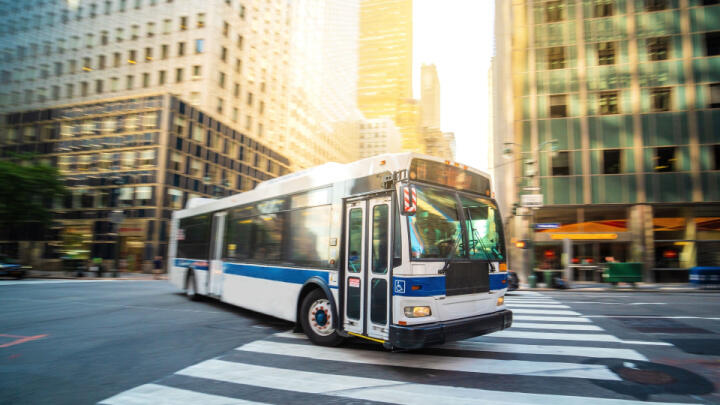 How to get to Edge
If you plan on taking the subway, the closest subway station to Hudson Yards is the 34th Street-Hudson Yards station (funnily enough), that's served by the 7 train. From the subway station, you can walk to Hudson Yards in a few minutes.
If you're taking a bus, several routes serve the Hudson Yards area, including the M12, M34, and M34A.
If driving's your poison, you'll find several parking garages in the area. But parking in Manhattan can burn through cash quicker than a bad habit, and driving around there isn't much better. 
Then, when you're there, purchase a ticket or show your pass to beat the queue and get in straight away. 
Save on New York Activities and Attractions
And now you know everything anyone ever need know about Top of the Rock faces off Vs. Edge. Rather than pick just one, go to both to make the most of the differing views and experiences! Does booking both sound expensive? It needn't be. With Go City's All-Inclusive Pass and Explorer Pass, you can head to both, as well as tons more of New York's best bits, for one low price!