There's nothing quite like January in New York – the snow is falling, the streets are bustling, and there's magic in the air. From delighting in classic winter attractions to exploring the city's most famed cultural amenities, the city's 11 regions have an almost intimidating amount to offer. If you're planning to make the visit, take a look at our list of the best things to do in the city to help you get started. 
See the Sites
One of the best parts about winter in New York is the range of charming ice rinks that crop up all across the city. A beloved winter tradition for locals and visitors alike, Bryant Park is the only rink to provide a totally admission-free ice-skating experience. It doesn't stop there though - skaters can also enjoy the park's Winter Village. With over 170 holiday shops and food vendors to choose from, you'll be spoiled for choice. Go for a spin, enjoy a delicious hot chocolate by the rinkside, or browse the stalls – the day is yours!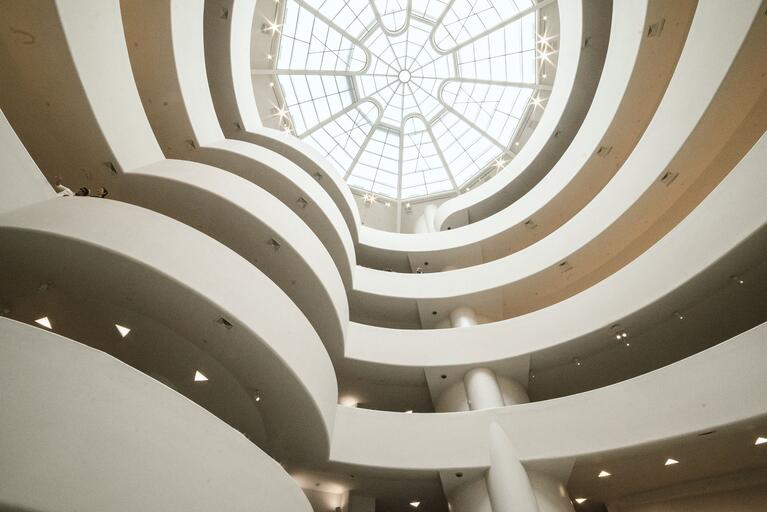 It's no secret that New York is an incredible destination for art museums. Famed for its beautiful, spiralling structure, the Guggenheim houses one of the most significant collections of impressionist, post-impressionist, modern and contemporary art within the United States. A fantastic stop for all art lovers, the institute displays a comprehensive repository of over 8, 000 famous works. The museum's assemblage has grown to include selected pieces by Wassily Kandinsky, Pablo Picasso and Jasper Johns.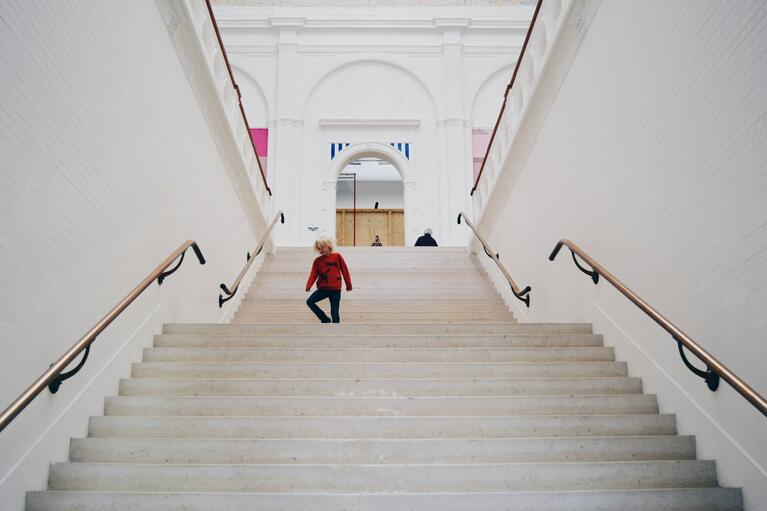 Those who are travelling with kids should definitely consider checking out the Children's Museum of Manhattan. Situated on the Upper West Side, the establishment is devoted entirely to innovative educational play. At the museum, children and their caregivers can enjoy immersive art exhibitions, fun activities and hands-on workshops. Incredibly joyful and engaging, we couldn't think of a better way to spend a cold January afternoon. 
Take in the Atmosphere
Just because it's cold doesn't mean you have to stay stuck inside! A magical show of color, the NYC Winter Lantern Festival is one way to brighten up a damp January evening. Hosted by the Snug Harbor Cultural Center and Botanical Garden, the event features more than 1,000 handcrafted displays of almost anything you can think of. In addition, there is an interactive light display projection, a live DJ, food vendors and a gift shop. As exciting as it is mesmerizing, this festival has everything you need for a perfect winters evening.
Another one of our favorite events for the month of January is Martin Luther King Jr. Day. Taking place in the middle of the month, the federal holiday seeks to honor one of the country's most influential figures of Black history. Across all boroughs, the annual event is usually celebrated with marches, parades, and speeches by civil rights leaders and politicians. To truly recognize the struggles and progression of the Black community, we also suggest volunteering activities and checking out the historic walking tours of Harlem.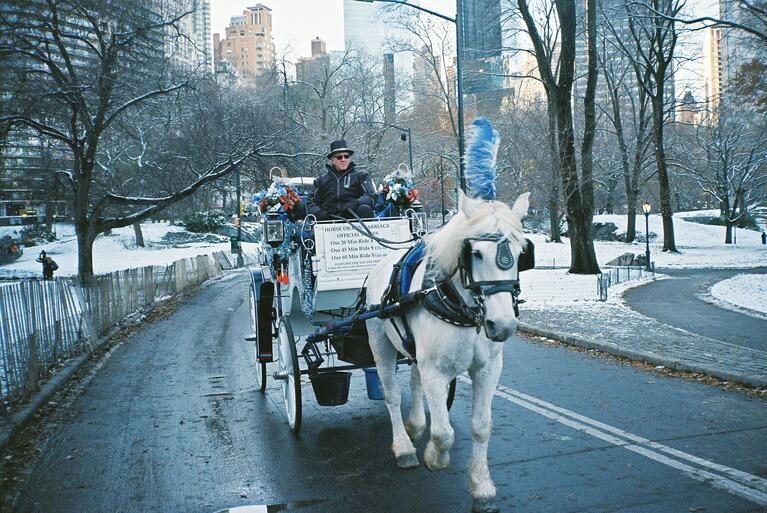 Don't let the blustery January weather fool you – during the wintertime, the city brings a whole host of great outdoor activities. Offering a fun and relaxing experience, the horse-drawn carriage rides in Central Park are an integral part of any New York vacation. Along the ride, you can take in the ethereal landscapes and admire the scenic NYC skylines, which are especially wondrous this time of the year. In addition, your driver will be able to provide more background information about the city's history. 
New York is renowned for leading the way in embracing diversity in culture – an attribute which is demonstrated through its remarkable abundance of great festivals. Those who are interested in experiencing this firsthand should check out Three King's Festival. Dating back over four decades, the traditional event commemorates the arrival of the three wise men in Bethlehem after Jesus' birth. Today, Spanish communities celebrate with colorful street parades, vibrant costumes, delicious food, and live music. Combining art, history, and culture, the festival has an incredible atmosphere that's great fun for all the family. 
Find Interesting Activities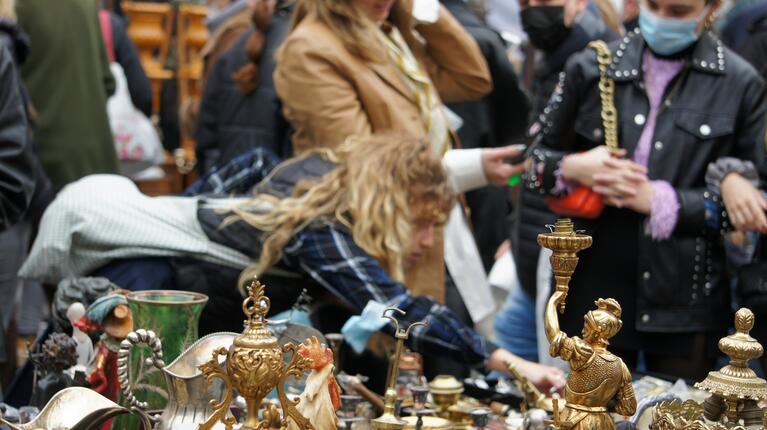 If you're trying to avoid the sleet and snow, why not warm up with the Winter Antiques Show? Running for ten whole days throughout the month, the festival features a broad selection of decorative arts from around the globe. The eclectic array includes a little bit of everything, ranging from Egyptian antiquities to postwar Italian art glass. Combining bohemian art with a lively atmosphere, the event is perfect for antiques novices, hobbyists, and just those who love shiny things! 
A well-recognized cultural and creative hub, New York offers plenty of talent to see. Dubbed ''the 1 Jazz festival in North America'', the NYC Winter Jazzfest has become recognized as an important event in New York nightlife. Taking place in the middle of the month, the festival features over 700 artists, with more than 170 groups. With previous performances from Questlove, Angel Bat Dawid and Pino Palladino, this one is a sure winner.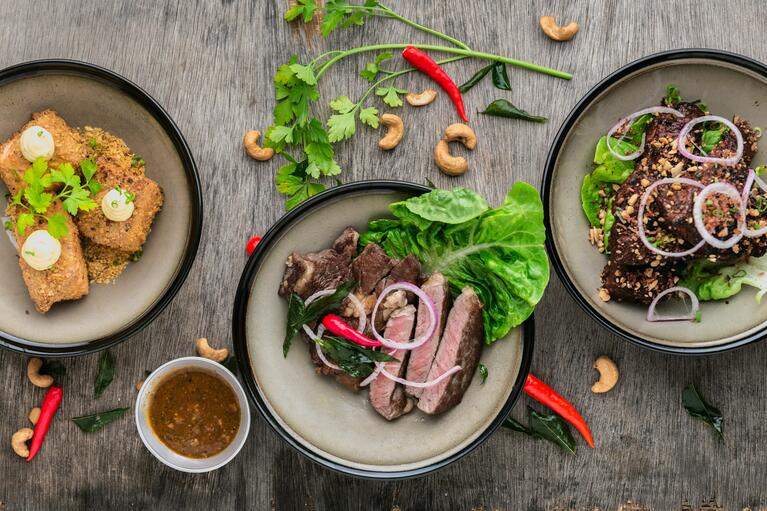 With so many great eateries in New York, you'd be crazy to skip out on the next item on our list. As part of the city's annual culinary tradition, New York Restaurant Week offers visitors the opportunity to try out some of the best places in the area at more affordable prices. Those who are interested should be able to choose from a broad selection of around 380 participating restaurants spread across the five boroughs. From trendy Brooklyn sandwich spots to upscale fine dining establishments, there's a little something for everybody here. 
Visiting New York in January is a great idea. Whilst the weather can be cold and brisk, the city presents lots of great activities, exciting events, and interesting attractions for you and your loved ones. Whether you want to visit some of the best museums the East Coast has to offer, take a carriage ride through Central Park, or have a night-time skate at the ice rink, this place has it all. Whatever draws you to the area, you'll find that there are lots of reasons to love wintertime in New York. And now, you don't have to miss out on a single thing! Discover all that this unique and fascinating city has to offer with our All-Inclusive Pass and Explorer Pass. With Go City, you can see more, for less.