With lots of festivities, patriotic sights to see, one of the biggest firework displays in the nation, and more, Hawaii is one of the best places to celebrate the 4th of July. You're presented with the unique opportunity to enjoy attractions with regular hours on either weekend, as well as special events mid-week to celebrate the holiday. Looking for Oahu 4th of July ideas? Check out some of these local activities and fun things do in Oahu in July, including…
Take a Tour of Pearl Harbor
Fireworks at Ala Moana Center
Prince Lot Hula Festival at the Iolani Palace
Da Hui Independence Day Paddleboard Race
and more...
Save on Admission to Popular Attractions
The Go Oahu pass provides regular admission to a number of these attractions. Choose as you go from dozens of Oahu attractions and activities and save up to 55% off combined admission vs paying at the gate. See all available passes and Oahu attractions – Learn more. Please note, some of these special July and 4th of July events may be separately ticketed and not included on the Go Oahu pass.
Take a Tour of Pearl Harbor
Get in the patriotic spirit by exploring the significant role Hawaii played in World War II. Take a tour and discover the history of Pearl Harbor, the site of the attack that sparked the U.S. entry into World War II, and Honolulu. A fully narrated tour covers all the major landmarks and is a great way for first-time visitors to get to know the city of Honolulu.
When:
Daily at 6:30 am (reservations required: call (808) 971-4323)
Getting In: 
Pearl Harbor Historical City Tour tickets
are included with the Go Oahu pass.
Head to Secret Island Beach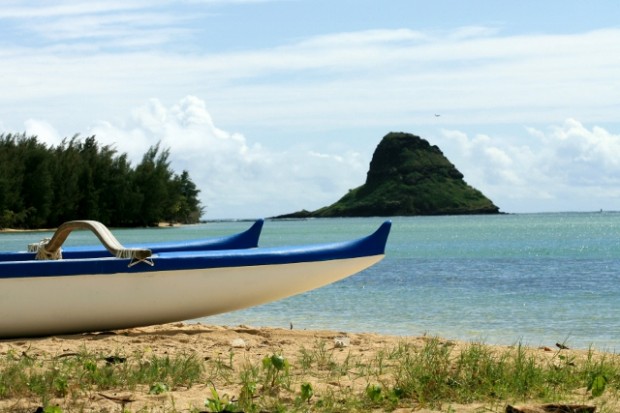 If you want to get some beach time in on your July vacation to Oahu (and of course you do), then you'll want to head up to Kualoa Ranch to spend some time at one of the island's most delightful places -- Secret Island Beach. Come here to enjoy sunbathing and swimming, as well as plenty of family-friendly attractions and activities like beach volleyball, kayaking, canoeing, and so much more. The perfect way to celebrate your 4th of July holiday! Getting In: Secret Island Beach tickets are included with the Go Oahu pass.
42nd Prince Lot Hula Festival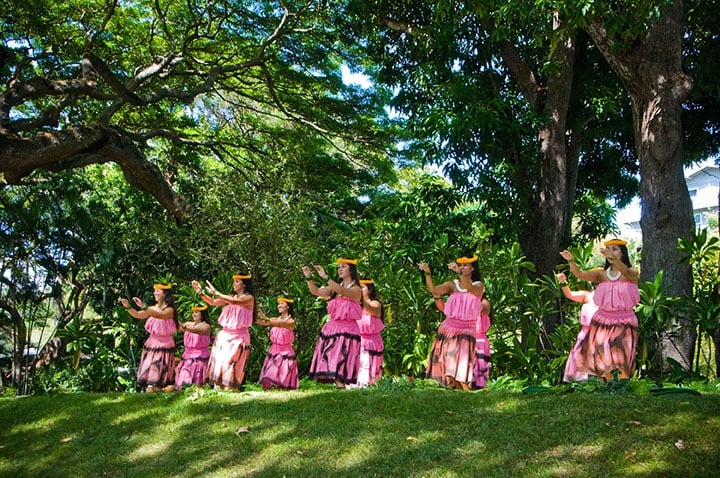 Truly immerse yourself in authentic Hawaiian culture with a visit to one of the region's most popular summer festivals. The Prince Lot Hula Festival invites hula groups from across the entire state to celebrate the magic and beauty of this traditional dance form. You will also enjoy free concerts, a craft fair, food for sale, and much more. It's a great family-friendly event! The event will take place on the grounds of the gorgeous Iolani Palace; an attraction definitely worth coming back to explore and tour another time -- perhaps the weekend before or after the holiday? Where: Iolani Palace Getting In: The Prince Lot Hula Festival is free to attend. Iolani Palace tickets are included with the Go Oahu pass.
Fireworks and Celebrations at Ala Moana Center
Head to the Ala Moana Center and Ala Moana Beach Park for fireworks, live entertainment, and shopping specials for their annual 4th of July celebration. The Ala Moana Center boasts one of the nation's largest fireworks display and the biggest in the state of Hawaii. From July 4th through the 7th, guests can also enjoy exclusive deals and discounts plus live entertainment at the Ala Moana Center itself. If you're in search of some shopping opportunities, this is a good chance to save big on your purchases and get yourself in a festive holiday mood! Insider tip: Tune in to KSSK, AM590/FM92.3 for a live fireworks soundtrack that accompanies the show. Where: Ala Moana Center, 1450 Ala Moana Blvd. Honolulu, HI 96814 (fireworks will be at the Ala Moana Beach Park) Getting In: Ala Moana Independence Day celebrations are free to enjoy.
Da Hui Independence Day Paddleboard Race
Spend the morning seeing how you
stand up
to the competition in the
Da Hui Annual Paddle Race
 (or just watch racers paddle to the finish line at Waimea Bay), one of the top paddleboard events around. This event features a 4 mile and a 7 mile race for varying levels of race challenges.
When:
 July 4, 2018 at 10:00 am
Where:
Turtle Bay Resort. (Race starting point varies by course) For more information and to register, check out the
Da Hui Paddle Race website
.
Getting In:
It's free to watch the Da Hui Annual Paddle Race.
Kailua Fourth of July Parade, Fireworks, & Airshow
Make a day of the festive Kailua 4th of July fun. Kick off the Independence Day celebrations by watching the parade, pack a cooler and spend the rest of the day right on Kailua Beach to secure the best spot to watch the air show and fireworks display. Please note that the exact information for this year is still TBD; I'm providing the info for previous years as a point of reference. When:
Parade: 10:00 am, starts at the intersection of Kainalu Drive and Palapu Street Avenue to Kailua Intermediate School
Airshow: 6:00 pm
Fireworks: July 4, from 8:00 pm to 8:30 pm
Where: Kailua Beach, Kailua, Hawaii 96734 (Check the site for parking and shuttle information) Getting In: Kailua Independence Day events are free to attend.
The Epilepsy Foundation Freedom Run (EFFR)
Lace up your sneakers and head over to Kailua High School for some patriotic competition. Sponsored by the Epilepsy Foundation of Hawaii and USA Track & Field, the EFFR features timed 5K and 10K races and a one mile walk that welcomes wheelchairs, strollers, and pets on leashes. All proceeds benefit programs and services that are linked to the Epilepsy Foundation of Hawaii. Where: Kailua High School, 451 Ulumanu Drive, Kailua, HI 96734 For more information and to register, visit the EFFR site. Getting In: It's free to watch the EFFR races; registration fees apply if you'd like to race.
First Friday Honolulu Art Walk in Chinatown
Browse through hip art galleries, boutiques, cafes, and restaurants that feature art exhibits and free entertainment in Chinatown. Spend the evening exploring the trendy bars and nightlife that Chinatown is known for.
Where:
 Nuuanu Ave, Honolulu, Hawaii 96817
Getting In: 
First Friday Art Walks are free to attend.
Mō'ili'ili Summer Fest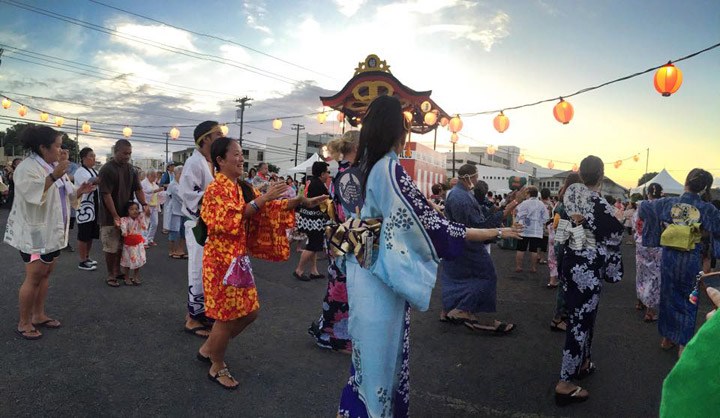 This delightful summer festival is a local celebration of Japanese and Hawaiian culture. Held each year in one of Honolulu's most historic neighborhoods, this fun, family-friendly festival features dancing, crafts, food, and more. Insider Tip: Park at the University of Hawaii at Manoa Lower Campus lot and take the free shuttle to the event. Where: 1110 University Ave Getting In: Mō'ili'ili Summer Fest is free to attend.
Save on Admission
There you go - plenty of fun ideas for things to do in Oahu in July to help you plan your 4th of July  itinerary. Remember, many of these great ideas are included on the Go Oahu pass, where you can save up to 55% on combined admission vs paying at the gate. We really hope you consider adding a few of these popular options to your upcoming plans. Enjoy!