There's a reason Oahu is the most popular of Hawaii's 'big four' islands, drawing in nearly twice the number of annual visitors as its next-nearest competitor. Sure Maui and the Big Island have their own allure – volcanic peaks, crashing waterfalls and pure white sands among them – but for sheer variety, Oahu is tough to beat. Our expert guide to the best day trips from Oahu includes household-name historic sites, awe-inspiring hikes, world-class snorkeling and pineapples so sweet you might never want to leave the plantation. No list of this island's many attractions can ever be truly exhaustive, but our pick of some of the finest Oahu day trips are as good a place to start as any. Dive in!
Historic Tour of Pearl Harbor and Honolulu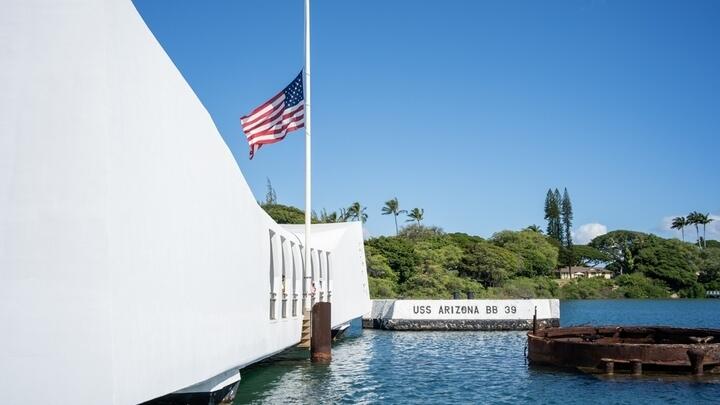 What better way to understand the culture, heritage and psyche of America's 50th state than on a day tour of its most historically significant sites. This immersive five-hour guided trip takes in the visitor center at Pearl Harbor and includes a moving film at the Pearl Harbor Memorial Theater documenting the 1941 attack that killed over 1,000 sailors and marines, thrusting the US into the Second World War. A US Navy shuttle boat will speed you out to the memorial that marks the resting place of the sunken USS Arizona battleship and you'll also visit the National Cemetery of the Pacific in the extraordinary Punchbowl Crater on top of an extinct volcano. A drive through downtown Honolulu and its historic Chinatown district includes a stop for selfies at the highly popular 18-foot bronze statue of the legendary King Kamehameha.
Makapu'u Lighthouse and Hālona Blowhole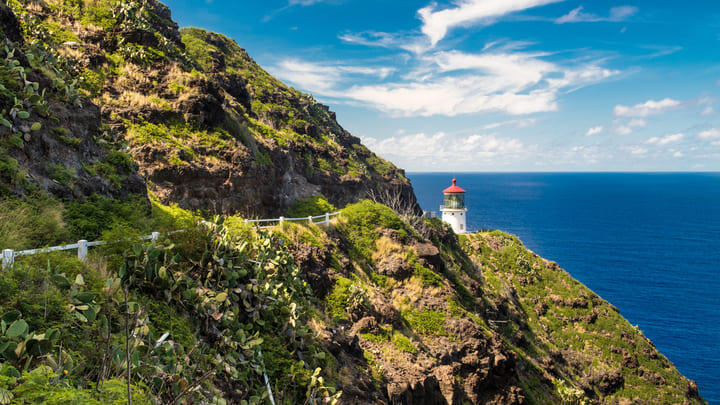 An island like Oahu practically begs to be hiked, and among its embarrassment of excellent trails Makapu'u Lighthouse is a perennial highlight. The gleaming white lighthouse with its distinctive red cap is an icon of Oahu's windward coast, and you'll see it on postcards and souvenirs – Makapu'u Lighthouse fridge magnet anyone? – in stores across the island. Take a stroll along the paved track and climb to the top of this 46-foot landmark, taking in unparalleled views of the Pacific, Koko Head, Koko Crater, Oahu's entire southern coastline and perhaps even the odd migrating humpback whale or two. And, while you're in the vicinity, don't miss the spectacular Hālona Blowhole, a natural geyser that jets seawater up to 20 feet in the air.
Hanauma Bay State Park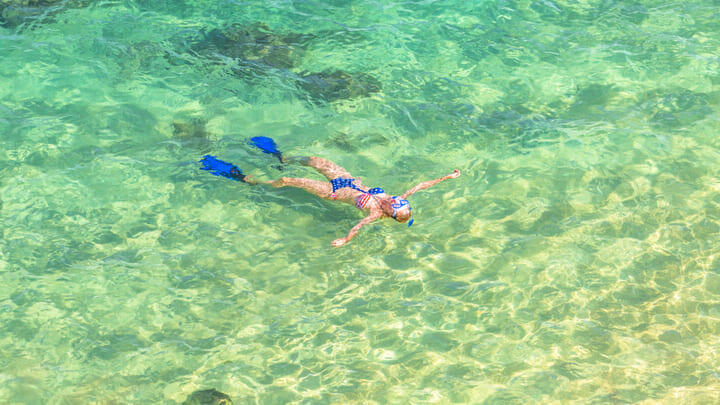 Fine golden sands, balmy turquoise waters and some of the US's most spectacular sealife make Hanauma Bay on the island's southeastern tip a must-visit Oahu attraction. There's a fee to enter the park and you're advised to book well in advance, but boy is it worth it. Day trippers can expect to spot all manner of critters at this pristine marine ecosystem in the cone of an extinct volcano. Follow colorful yellow tangs and saddle wrasse as they dart among the reef's many corals and keep your eyes peeled for eagle rays, green sea turtles and flamboyant spinner dolphins. You can rent snorkeling equipment for the day at the beach and in multiple other outlets nearby. 
Diamond Head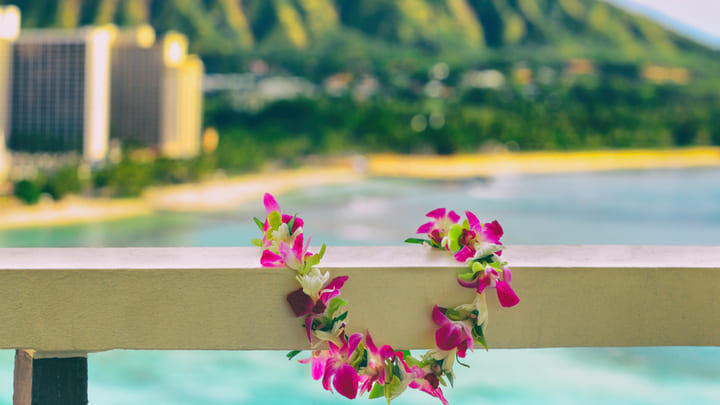 Here's another bucket-list biggie for all you happy hikers out there! Diamond Head is 760 feet of forested volcanic crater. Hike to its remarkable rim where views across its 3,500-foot diameter reveal panoramic vistas across Honolulu, Waikiki Beach and beyond. Named Diamond Head because bungling British sailors mistook sparkling calcite crystals in the lava rocks for something more precious, the volcano is known locally as Lē'ahi. The name is said to have been bestowed by Hi'iaka, sister of the fire goddess Pele, thanks to the summit's resemblance to the forehead of the 'ahi fish. Which sounds like a Moana sequel just waiting to happen. Return shuttle trips to Diamond Head are included with the Oahu Go City attraction pass.
North Shore and Dole Pineapple Plantation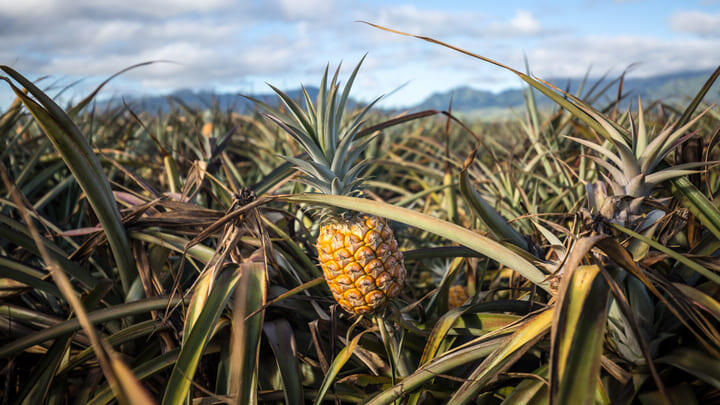 Think you've tasted pineapple? Think again. This tour of Oahu's popular North Shore takes in photo stops at some of the island's top beaches, offers another chance to visit our old pal King Kamehameha and gives you the opportunity to sample some of Hawaii's finest homegrown coffee, shaved ice and macadamia nuts. But the main event on any North Shore day trip is always going to be the world-famous pineapple plantation founded by James Dole back in 1899. You'll discover how the pineapples are planted and harvested, sample their oh-so-sweet flesh and even get one to take home with you. 
Commandeer a Catamaran!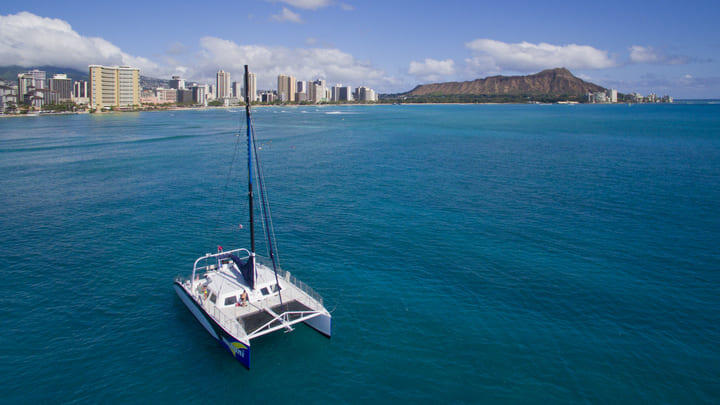 Boating day trips off Oahu's Insta-perfect coastline are a great way to see a bit more of the island and maybe even spot the occasional dolphin, humpback whale or flying fish! Options range from short catamaran trips like this one to bells-and-whistles experiences aboard luxury yachts, with stops for snorkeling and lunch on deck. Make like a celeb and don your most dazzlingly white swimwear and massive morning-after sunglasses for holiday snaps that'll be the talk of all your z-list pals back home.
Waimea Valley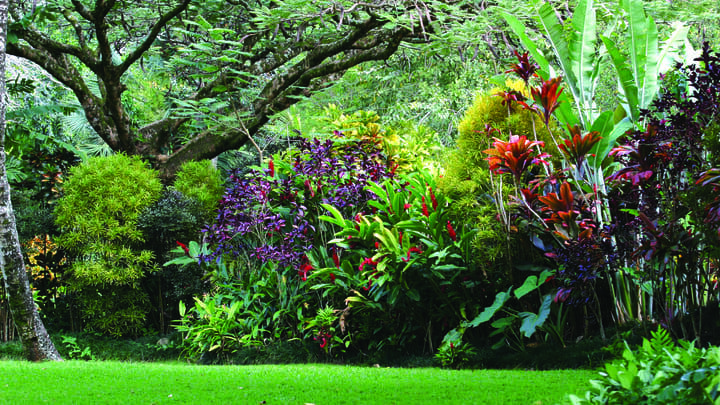 Do you like flowers? Of course you do! Unless of course you're allergic. In which case, you can skip this section and – achoo! – move on to the next one. Waimea Valley is a botanist's technicolor dream come true; a sprawling 1,875-acre oasis comprised of botanical gardens, archaeological sites and a whopping great waterfall. Follow the paved trails through 35 themed gardens, marveling at more than 5,000 different tropical plant species, from delicate yellow hibiscus to towering cacti. Then cool off with a dip beneath the glorious Waimea Falls, the crowning glory of this huge natural park.
More Day Trips from Oahu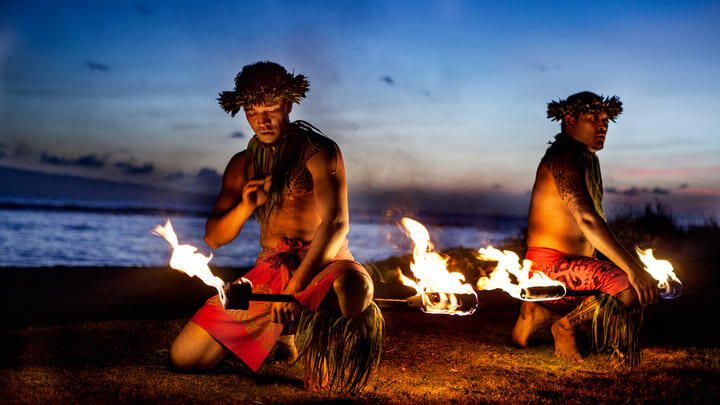 Finally, if you absolutely must leave this beautiful island, there are oodles of options for day trips from Oahu to neighboring Maui, Kauai and Big Island. Hit up Big Island for kayaking and swimming on the peaceful Umauma River and trips to the awesome Volcanoes National Park and towering Rainbow Falls. Maui is the place for sunset dinners accompanied by traditional music and fire dancers. Or brave the Hanapepe Swinging Bridge and go ziplining over the sugar plantations on Kauai. 
Save on activities and attractions

in Oahu
Save on admission to Oahu attractions with Go City. Check out @GoCity on Instagram for the latest top tips and attraction info.