Planning a vacation to Oahu? Our insiders put together a list of our top free things to do in Oahu. The Hawaiian Islands are one of the most famous and most visited places on holidays. Families dream to go there for at least once in their lifetime and when this chance presents itself, you must make it count. Make it memorable and epic. The beauty and igneous nature of Oahu city give you everlasting fun memories. While it can be easy to rack up the costs enjoying this tropical paradise, there's so much to do and see that comes with a nonexistent price tag that you can absolutely have a blast without breaking the bank. From pristine beaches and beautiful vistas to famous landmarks and historic institutions, there are always great free things to do in Oahu. Our local experts put together a list of some of the best free things to do in Oahu, all great suggestions that can help round out your vacation itinerary. When in Oahu, one of the most frequented islands in Hawaii, there are lots of activities to be enjoyed by all. Regardless of age, there are always one or two breathtaking activities that each person on vacation can enjoy. While most of the activities are paid for, some are completely free; enabling you to appreciate nature, history, and culture without having to pay anything.
A Way to Save on Ticketed Oahu Attractions
We know that this blog post is about listing the FREE things to do in Oahu, but, are you looking to visit a few of the ticketed attractions during your vacation? Consider using a Go Oahu Card - which includes free admission to dozens of the area's most popular attractions - all for one low price. See all available Oahu attractions, passes & prices – Learn more. A Go Oahu Card can save you up to 55% off combined admission vs paying at the gate.
Watch the sunset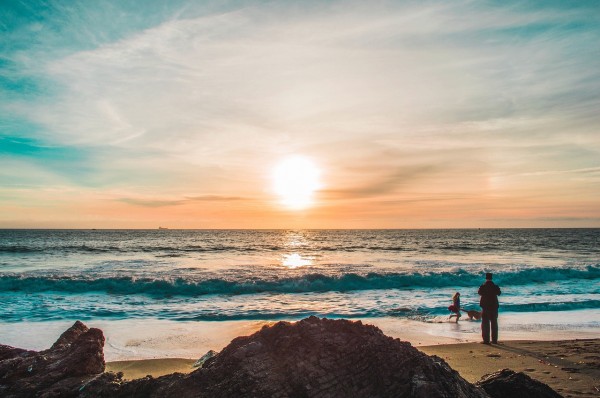 Just sitting somewhere along the beautiful sandy beaches and watching the sun disappear into the magnificent ocean horizon is one of the most memorable things to see. Depending on where you have booked your room during your stay, the sunset can be watched at the comfort of your room or maybe from the balcony of your hotel. During this time, the ocean water seems bluer while the sandy beaches look golden.
Hiking
Hawaii is the home to many wonders, some of which include several active volcanoes; all on the same island. Hiking is yet another free activity that the beautiful island offers, though if you would like a little more guidance on your hike, there are lots of guided tours you can take (for a fee) that arrange some of the transportation and include some professional insight on wildlife and Oahu's history as you go. Among the best trails to hike while in Oahu are the 
Diamond Head Hike
and the 
Makapuu Lighthouse trail.
While at the peak of the Diamond Head, the beauty of Waikiki Beach is fully appreciated and so is the great nature of Honolulu. The Lighthouse Trail offers an ocean-side hiking trail that gives you an opportunity to appreciate the beauty of the sea at all time entirely.
Visit the Turtle Beach
Sea turtles or Honu as they are known by the locals are rare to see but beautiful to capture in a picture. The Laniakea beach, also known as Turtle Beach, offers you the opportunity to see the turtles and even take pictures. This is easily done while still enjoying the sunny beautiful beaches of Hawaii and Oahu to be precise. There are few other places in the world that attract quite this number of sea turtles. This North Shore paradise is the perfect place to meet these amazing sea creatures. It's also a great place for a picnic! So enjoy basking in the sun and work on your tan while the kids splash in the waves, and don't forget to take a few photos of those super cool sea turtles!
Surfing
Surfing in the Hawaiian waters is not just a sport but also an opportunity to participate in a sport that is traditionally known as the game of the kings. You will surf and still learn about how the game was enjoyed and endowed by the loyal families who first settled in Hawaii. The sport was traditionally enjoyed as a way of pleasing the gods. The rocking waters of the ocean make it easy to enjoy the game. You will love using one of the Hawaiian decorated wooden surfing planks and at the same time surf with people of all kinds with diverse skill and articulate ways of surfing. If you don't have surf gear or want a lesson, consider a semi-private Oahu surf lesson by Sea & Board Sports Hawaii - they'll get you up and surfing like a pro in no time!
Fireworks
Waikiki Beach hosts a free fireworks show every Friday night. Pack a picnic and head to Waikiki Beach for the perfect start to the weekend.
Go snorkeling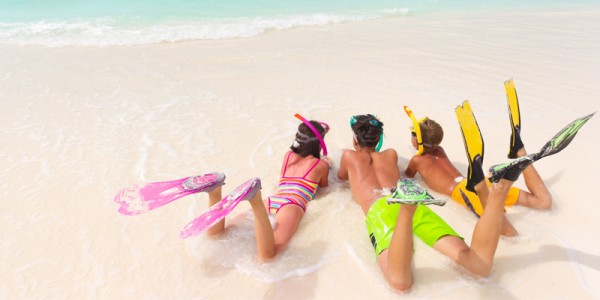 With your underwater masks, snorkeling is completely free. You will have an opportunity to appreciate the beauty of a variety of sea creatures fully. There are so many locations for you to choose from, from the lush Hanauma Bay to Shark's Cove and beyond, you can snorkel practically anywhere in the waters of Oahu. The best part about snorkeling is that it requires minimal costs – or, if you're brought a snorkel mask yourself, zero cost! The whole family will enjoy the chance to marvel at the beautiful variety of sea life without the need for expensive training or equipment. Depending on where you decide to snorkel, you may need to pay for parking or minimal park admission fees. If you didn't bring your snorkeling gear with you on vacation, consider renting gear with the Go Oahu Card at Hanauma Bay Snorkel Rental or a full day snorkel rental in Waikiki.
Visiting the local market
Oahu is not just home to beautiful sceneries and beautiful hotels. It is also the best place to be when in need of a rich exotic culture and very delicious traditional meals. Visiting the local market will also give you an opportunity to interact with the locals and learn a few things about the traditional Hawaiian people. The fruits here are delicious and so are the people's traditional delicacies.
Oahu's Punchbowl
This is the national memorial cemetery at the heart of yet another volcano. The cemetery is at the center of an extinct volcano and offers a very solemn place to visit for free. While here, you get a chance to appreciate nature and at the same time enjoy some peace and serene environment. The cemetery is a hill of sacrifice and the resting place for the brave soldiers of the USA and their allies. The beautiful white colors blend very well with the beautiful green grass, flowers, and trees. While here, the view of Honolulu is magnificent. Sightseeing is an everyday thing while on Oahu. Every corner has a beautiful coastline, beautiful waterfalls, and outstanding hills or volcanic mountains. And guess what? Most of these sites and activities are free to visit and partake in! Visit Oahu today and create some lifetime vacation memories even when on a budget.
Puu o Mahuka
Oahu's oldest indigenous temple, it is estimated to have been built in the early 17th century. It was probably in use until the early 19th century, when Christianized Hawaiian rulers forbade the practice of traditional faiths. It's located on a hill overlooking the beautiful Waimea Bay, so a visit here is also a great chance to snap a few gorgeous photos of the landscape below. This site is operated by the Hawaii Parks system and is free to visit.
Kuhio Beach Park
Located in Waikiki, this lovely beach is a beautiful place to soak up the sun and enjoy the waves. More importantly, it's also where you can find a free hula show several times a week, year 'round! You'll enjoy authentic Hawaiian music, hula performances, and a special torch lighting ceremony.
Historic Honolulu
While there are many parts of the state capitol that are fully modernized and geared towards tourists, there's also plenty of historic structure remaining to explore. Some of the most iconic buildings you'll see on your strolls include the Hawaii State Capitol building, the Iolani Palace, the Kamehameha I statue, Kawaiaha'o Chuch, and more. While a few places like Iolani Palace and the Mission Houses Museum charge minimal fees for interior tours, most are free things to do.
Let's Recap on How to Visit Oahu for Cheap
So there are some fun ideas for free things to do in Oahu. Remember, if you want to add some attractions to your itinerary that normally cost money, consider purchasing a Go Oahu Card. With the Go Oahu Card, you get free admission to dozens of attractions all for the one low price of the pass. You can save up to 55% off combined admission costs vs paying at the gate. Enjoy!