Oahu is our very own tropical paradise – a wonderful vacation destination that has something to offer all travelers. This little island is filled with a wide variety of attractions, tours, cruises, museums, and more. In fact, you're more likely to be unable to narrow down your choices! If you're looking for the top can't-miss attractions in Oahu according to locals and travel experts, check out this post for fun ideas. Our favorite Oahu attractions include:
Makani Catamaran Cruise
Sunset Dinner Sail on Makani Catamaran
Oahu Hidden Gems & Snorkeling with Turtles
Pearl Harbor Sites
Polynesian Cultural Center & Alii Luau
And more!
Save on Admission to Top Things to do in Oahu
Many of these must-see attractions are available on the Go Oahu® pass. Choose as you go from many top attractions and save up to 55% on combined admission attraction versus paying at the gate. See all passes, attractions, and prices. Please keep in mind that a few of these attractions might be separately ticketed and not included with the Go Oahu® pass.
Makani Catamaran Cruise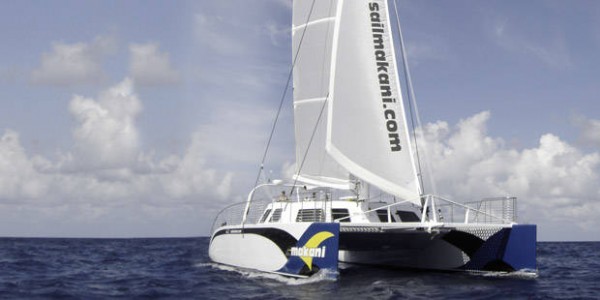 If you're in search of a leisurely cruise, then this is a smart option. This sleek catamaran will dart through the waves with ease and provide excellent sightseeing opportunities. This two-hour cruise is a great introduction to this gorgeous island, giving you plenty of chances to marvel at sea life and enjoy distant vistas of land and ocean.  Getting In: Makani Catamaran Cruise tickets are included with the Go Oahu pass.
Sunset Dinner Sail on Makani Catamaran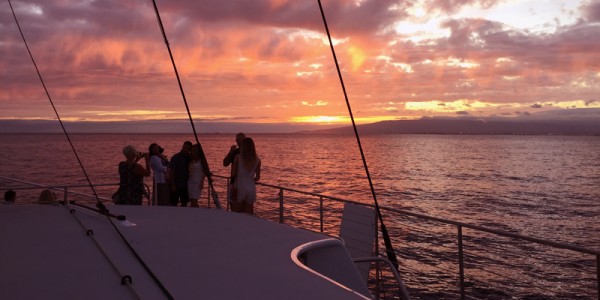 Another, more romantic alternative for those looking for a cruise is the Sunset Dinner Sail. Hosted by the same sleek catamaran vessels, this two-hour cruise embarks right as the sun is setting. See the striking changes in light on the water, and watch this brilliant sunset against the backdrop of Oahu's scenic coastline. Plus, you'll get a complimentary drink to enjoy – perfect for the start of a romantic evening. Getting In: Sunset Dinner Sail tickets are an option with the 3-, 5-, and 7-Day Go Oahu passes.
Oahu Hidden Gems & Snorkeling with Turtles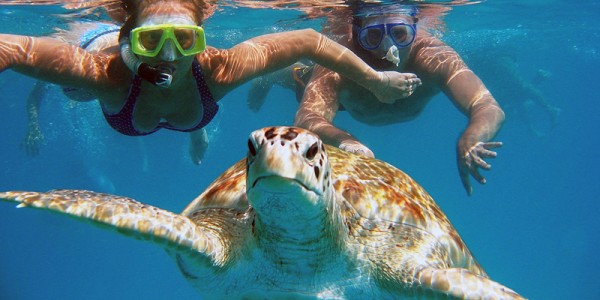 This tour is a must-do for those who want to see the real Oahu. You'll hit up the major sites and see the lesser-known, hidden gems that locals love. Some of the highlights of your tour include North Shore surfing hotspots, delectable shrimp trucks, and more. Then, you'll get to snorkel beneath the vibrant tropical waves to see giant Hawaiian green sea turtles – some of the most beloved critters in Oahu. Getting In: Oahu Hidden Gems and Snorkeling with Turtles tickets are an option with the 3-, 5-, and 7-Day Go Oahu passes.
Pearl Harbor Sites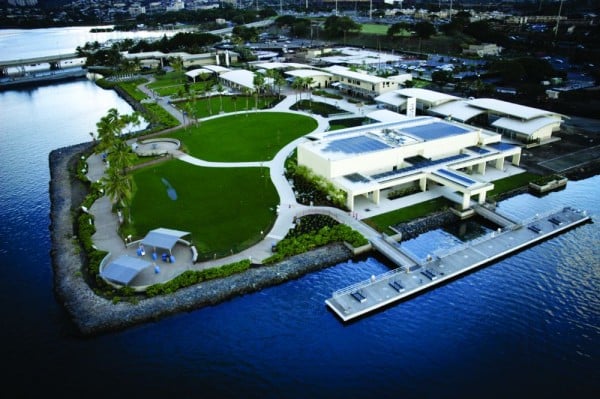 Explore important moments in United States history with a visit to the Pearl Harbor Historic Sites. There's a lot to see here, so be sure to dedicate an entire day to scoping out these important attractions. The USS Bowfin Submarine is known as the "Pearl Harbor Avenger" and was crucial in American wartime efforts. Mighty Mo, or the Battleship Missouri, is another iconic vessel here. It was actually the last battleship ever built! Finally, the USS Arizona Memorial is a moving tribute to the lives lost in the 1941 attack on Pearl Harbor. An inspiring audio tour is a great complement to exploring this National Monument. Getting In: USS Bowfin Submarine tickets, Battleship Missouri tickets, and USS Arizona Memorial Narrated Tour tickets are included with the Go Oahu pass.
Polynesian Cultural Center & Alii Luau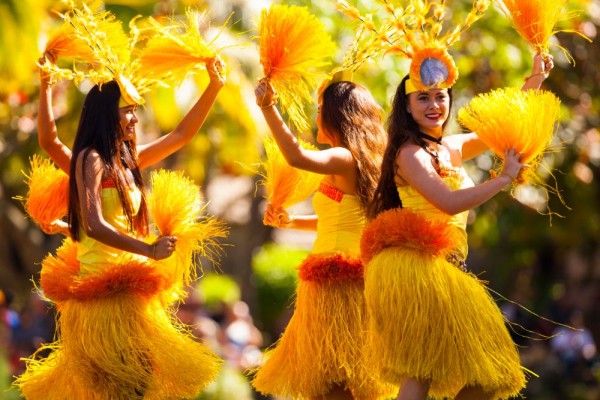 If you want to truly get a feel for the heritage and history of Oahu, then a visit to the Polynesian Cultural Center is in order. This fascinating attraction is comprised of recreated villages representing the six traditional Polynesian cultures: Aotearoa (now New Zealand), Tahiti, Fiji, ancient Hawaii, Samoa, and Tonga. Visit each of these different areas to learn all kinds of important traditional skills, including lei-making, spear-throwing, coconut husking, and plenty of others. Consider staying later in the day to enjoy a delicious and entertaining Alii Luau, which combines top-notch Hawaiian entertainment with a sumptuous feast of traditional Oahu fare. Getting In: Polynesian Cultural Center tickets are included with the Go Oahu pass. Alii Luau tickets are an option with the 3-, 5-, and 7-Day Go Oahu passes.
Diamond Head Hike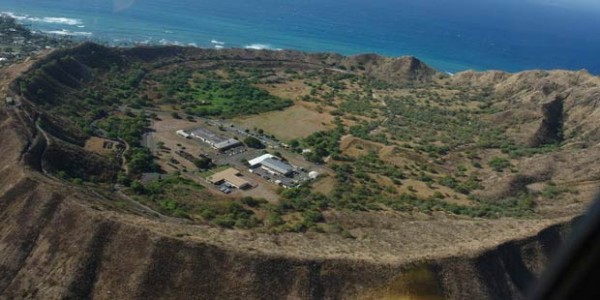 Get some more outdoorsy fun in with a rewarding but not too challenging hike up to the legendary Diamond Head, named because of its distinctive crystalline formations. Actually called Mt. Leahi, this is arguably the most famous volcanic crater on the planet. It also offers excellent views of Waikiki, the countryside, and the ocean. So hike up 760 feet to the summit and get those cameras ready! Other fun hiking options include a North Shore Hike and a Makapu'u Lighthouse Hike.  Getting In: Diamond Head Hike tickets are included with the Go Oahu pass.
Kualoa Ranch Activities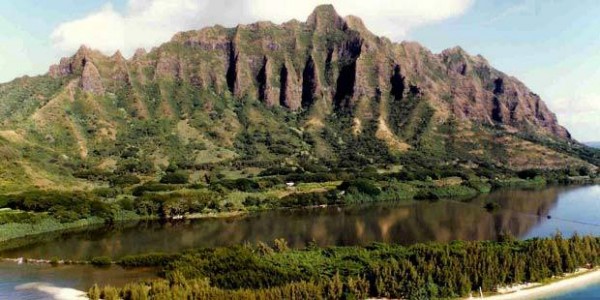 Kualoa Ranch is an ideal destination for those looking to enjoy a wide variety of activities in one convenient location. They offer everything from a private beach for swimming, sunbathing, and games to an exciting movie sites tour. You can also explore their botanical garden and ancient fishpond, go horseback riding, tour the rugged jungle, and more. Getting In: A selection of activities at Kualoa Ranch is included with the Go Oahu pass.
Let's Recap
So that's been our selection of the top ten things to do in Oahu on your tropical vacation. Whether you're interested in arts and culture, history, or the great outdoors, there's an attraction or three you'll love in Hawaii. Consider adding a few of these Oahu attractions to your next vacation to make the most of your time in paradise. Don't forget to pick up a Go Oahu® pass and save up to 55% on combined admission prices. Happy adventuring!