Thinking about going on vacation to Hawaii? Check out our guide to the Hawaiian Islands before you go. Learn all the important facts about the 50th state, plus the top things to do, see, and eat!
Top Hawaii Facts
When did Hawaii become a state?

Hawaii joined the United States on August 21, 1959. Hawaii has been a state for 60 years and is the most recent state to join the US.

Where is Hawaii?

Hawaii is an island in the North Pacific Ocean, off the west coast of the United States. Geographically, it's a part of Oceania. 

How many islands in Hawaii? What are the islands of Hawaii?

There are eight islands in Hawaii. They are Niʻihau, Kauaʻi, Oʻahu, Molokaʻi, Lānaʻi, Kahoʻolawe, Maui, and Hawaiʻi.

How big is Hawaii?

The eight islands' landmass spans more than 6,422. The island of Hawai'i, or the Big Island, has a landmass of 4,028. This makes up 63% of the state's total landmass.

What is the capital of Hawaii?

Honolulu is the capital of Hawaii and it is located on Oahu island.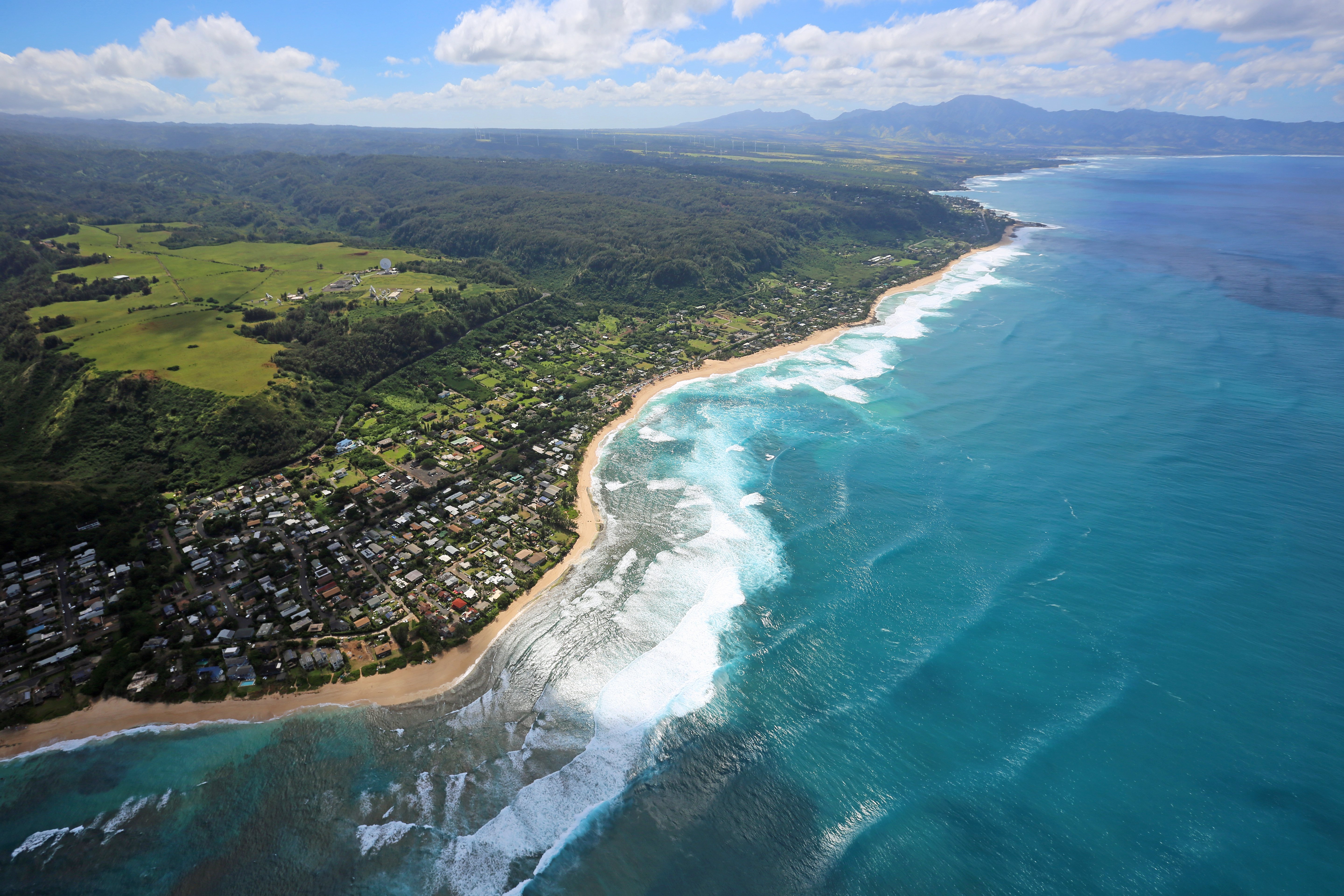 Where to go in Hawaii? Which island should you visit?
Oahu is the most visited Hawaiian island, and for good reason. This island attracts millions of visitors every year, who want to see the beautiful landscape, historic sights, and to experience Hawaiian culture. Oahu is home to Honolulu (the state capital), the famous Waikiki beach, and Pearl Harbor. Maui is the second most-visited island. It's a great destination for those who want to relax on the beach, go hiking or try water sports. Another popular Hawaiian destination is Hawai'i, or The Big Island, as it's also known. Head here if you want to visit the Hawaii Volcanoes National Park. You may also be interested in visiting the smaller islands like Kauai, which has a tropical rainforest. Or Molokai for an authentic cultural experience.  However, Lanai is a privately-owned island with a luxury resort. Therefore, it may not be the ideal spot for a family sightseeing vacation. Ni'ihau and Kaho'olawe are considered forbidden islands and not open to the public. If you want a vacation with lots of sightseeing opportunities, cultural experiences, and adventurous activities, Oahu is your best bet.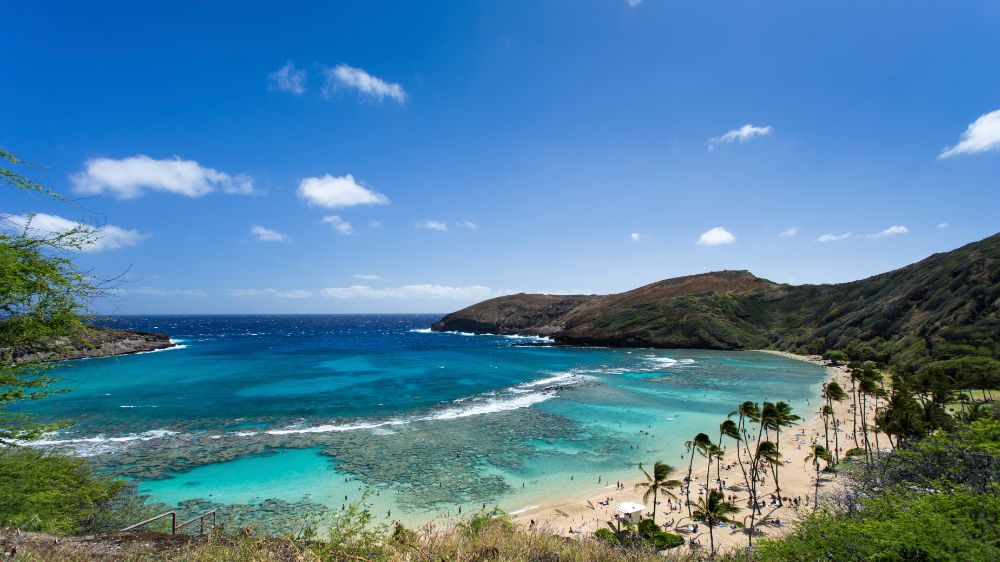 What is there to do in Oahu?
There is so much to do in Oahu. From sports activities like paddleboarding and surfing to hiking and biking, there are lots of ways to experience Oahu's landscape. For those more interested in sightseeing and historic attractions, you can visit the USS Arizona Memorial and the Pacific Aviation Museum at Pearl Harbor. Or, if you want to experience traditional Hawaiian culture on your vacation, attend a luau or take a hula and ukulele class. Oahu is also a great destination for shopping and dining. You can buy handmade souvenirs and try traditional Hawaiian food.
What is traditional Hawaiian food?
There are lots of dishes native to Hawaii. Try Imu Pork which is roasted in an underground pit then shredded, or Island Chicken with Huli Huli Sauce, which is chicken in a sweet and savory teriyaki-style sauce. You could try Poke like Ahi Poke, Spicy Ahi Poke & Clam Poke, which is a raw fish dish, or Lomilomi Salmon which is a salmon and fresh tomato salad. And, you just have to try Poi, a food staple made from taro leaf and Haupia – a coconut-based dessert.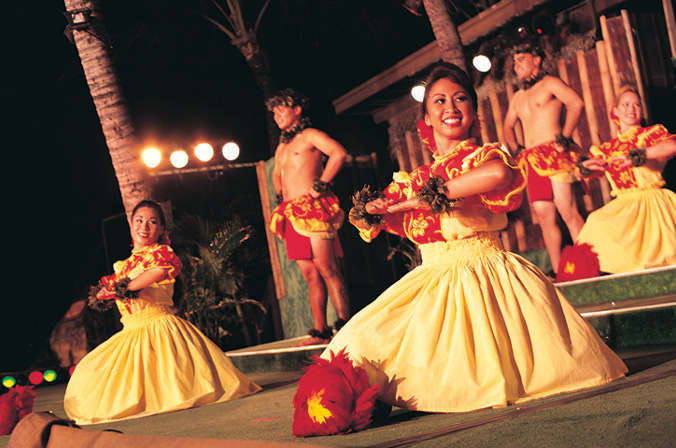 What are traditional Hawaiian activities?
While on vacation in Hawaii, you might want to try traditional activities. 
Hula dancing is a Polynesian dance developed in Hawaii, and there are two kinds of hula. The ancient hula dance is called

Hula Kahiko, and the western-influenced hula is called Hula ʻAuana. A hula dance typically accompanies a song or chant.

Music fans should take a ukulele class while in Hawaii. The ukulele is a guitar-like instrument based on the Portuguese machete. A Hawaiian-made ukulele also makes a great gift or souvenir! 
Anyone visiting Hawaii should attend a luau. A luau is a traditional Hawaiian celebration involving food and entertainment. Luaus are used to celebrate events like birthdays, weddings and graduations. 
In summary and save on admission
Clearly, Hawaii is a great vacation spot. Oahu would be our choice of destination as it has a diverse range of fun things to see and do. Additionally, admission to top Oahu attractions is included with the Go Oahu pass. You could save up to 55% on admission vs gate price.
Share your trip with us
Follow us on Facebook and Instagram, and share your adventure with us. Tag us at @GoCity on your travel photos to keep us up to date with your vacation!