Hawaii-bound foodies rejoice! The ninth annual Hawaii Food and Wine Festival is coming up soon, and we're excited about this year's line-up of exciting culinary displays, demonstrations, and tasting opportunities. It's the premier culinary event in the state and is not to be missed for those looking to explore Hawaiian cuisine in all its diverse forms. For visitors to Hawaii looking to partake of this popular festival, we've put together a brief guide complete with important details, highlights, and more. So pack your bags for Hawaii, folks—it's time to eat and drink!
What is the Hawaii Food and Wine Festival?
This annual event is a massive culinary experience spanning about three weeks. The festival is considered the "premier epicurean destination event in the Pacific." The HFWF combines plenty of events, demonstrations, and tastings. Plus the talents of over 150 master chefs, culinary superstars, and mixologists and winemakers.  The HFWF was founded by two of the state's most famous James Beard award-winning chefs, Alan Wong, and Roy Yamaguchi. The event itself is organized by a non-profit. Its primary goal is to raise awareness of Hawaiian cuisine and locally-grown produce. It certainly inspires us to want to visit Hawaii!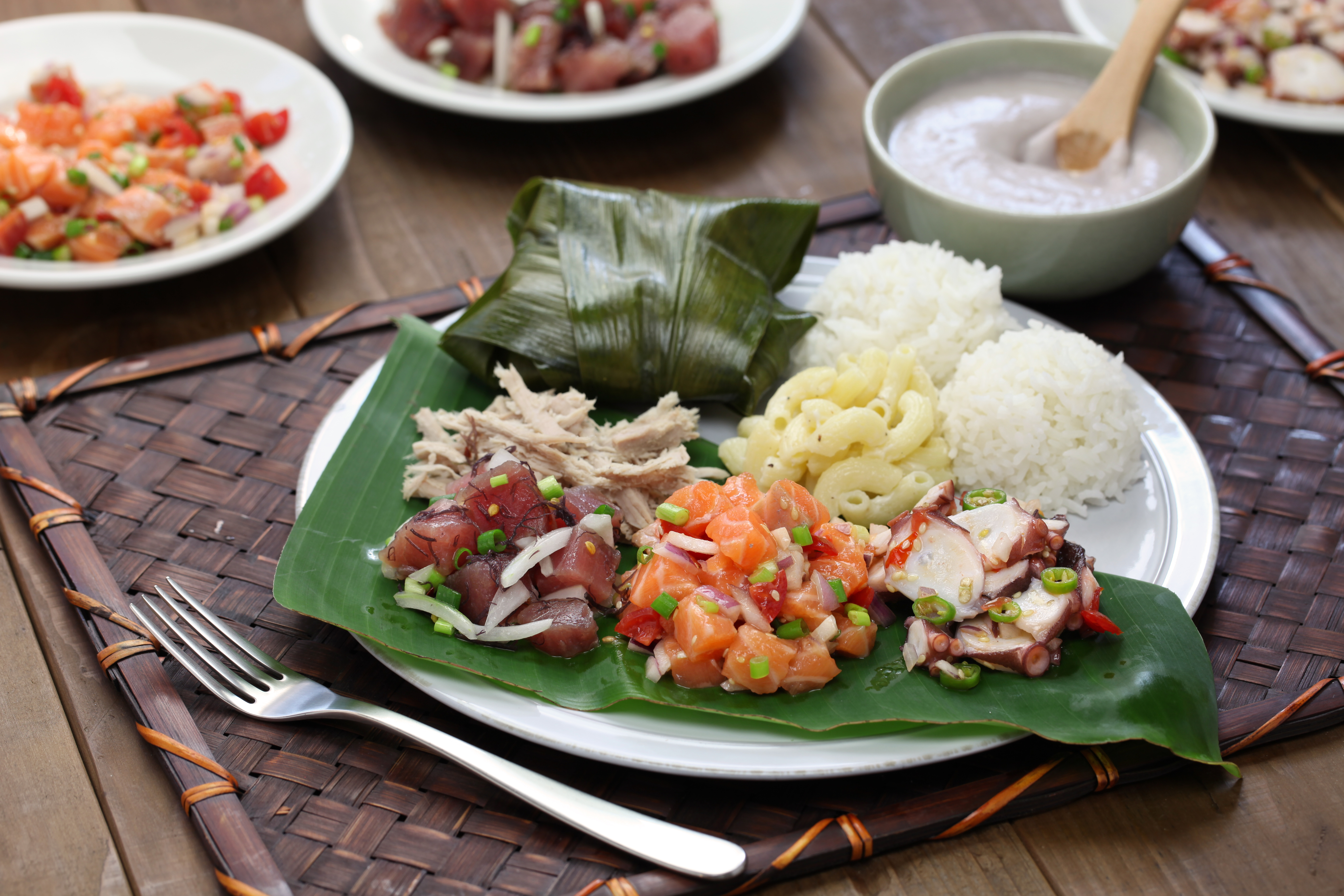 Where is the Hawaii Food and Wine Festival?
Its mission is to spread awareness of Hawaiian cuisine and attract tourist attention to the state. Therefore, the HFWF events take place across multiple islands, including the Island of Hawaii, Maui, and Oahu. We'll note which islands host which events in the segments we highlight below.
When is the Hawaii Food and Wine Festival?
The 2019 Hawaii Food and Wine Festival is held from October 5 to October 27, 2019. Originally a three-day festival during its debut year in 2011, it's been significantly expanded in response to the incredible response to this event—both in the community and by national and international guests. The events take place primarily on the three weekends included in this time frame.
How Much is the Hawaii Food and Wine Festival?
HFWF tickets vary quite a bit in price. Some events are free and open to the public, while other exclusive events can cost upwards of a couple of hundred dollars. Find an event that fits your budget by looking over the official schedule of events.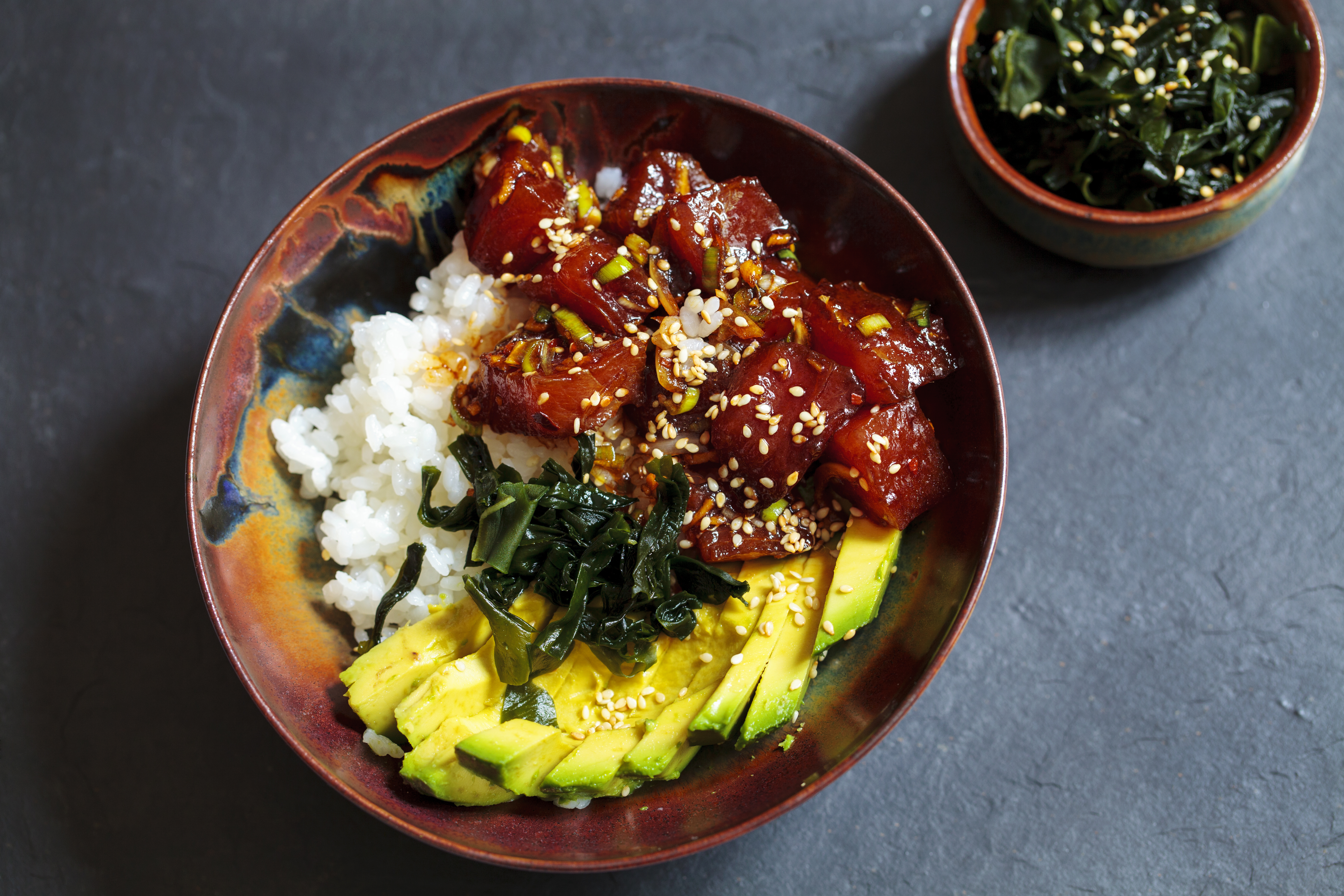 Highlights of the Hawaii Food and Wine Festival
While there are over 20 events, we've put together a few of our favorites:
From Portugal to Spain: An Iberian Feast (Island of Hawaii / October 5):

Although one of the pricier events in the line-up, this swanky event highlights the storied culinary traditions of this part of the world. You'll enjoy contemporary interpretations of classic dishes, re-imagined by six master chefs, alongside elegant wine pairings.

Pasta La Vista (Maui / October 20):

Another chic event, this six-course Italian dinner is prepared by chefs renowned for their mastery of this classic, old-world cuisine. Enjoy this indulgent meal with Italian wine pairings expertly chosen by a local vineyard. 

Brews & BBQ (Oahu / October 23):

The first backyard barbecue hosted by the HFWF, this casual event is perfect for those looking to enjoy slow-cooked meat and ice-cold brews. All the meat is cooked island-style, and the beer is brewed right here in Hawaii by the best craft brewers. 

Fiesta 24/7 (Oahu / October 25):

Enjoy authentic dishes prepared by expert master chefs who are channeling their Latin American roots. This late-night event functions as a kind of after-party of sorts, with plenty of tequila and cerveza flowing late into the evening. 

Keiki in the Kitchen Family Sunday (Oahu / October 27): This inexpensive family event is perfect for the kids. Hosted by the Cake Boss (Buddy Valastro), it's partly a Halloween cupcake-decorating class for the little ones. The kids will also get to participate in fitness challenges and try wares from top food trucks.
Tips for Visiting the Hawaii Food & Wine Festival
This is going to be a big-ticket item on your vacation. Set aside some funds for the one or two events you'd like to enjoy in advance. There are specific dress codes for each event—consult the schedule for details. Most will be resort casual, although some also permit casual attire. There are different price points for each ticket. You can opt for general admission, or choose a more exclusive experience with an upgrade.  Some of the most famous chefs in the country will be in attendance. Some top chefs include Todd English, Michelle Bernstein, Jose Garces, Robert Irvine, Jonathan Waxman, and more. Check out the HFWF talent line-up for the complete list. Except for the kid-specific events, no person younger than 21 years of age is permitted at any festival events. There's also an official festival cookbook that highlights the recipes of the chefs who have participated. Order one before the festival! (Available via the festival website).
Save on Other Popular Things to do in Oahu
If you'll be in Oahu during October for the Hawaii Food & Wine Festival and hope to see more of the island, score a Go Oahu pass. You'll save up to 55% on the best things to do in Oahu, from museums and cruises to tours and sporting activities. 
Share Your Adventure with Us
Tag @GoCity in your vacation photos and we'll feature you on our page. Follow the Go City Instagram and Facebook pages for competitions, special offers, and events and inspiration for your chosen destination, too!