If you live in Oahu, you know and, if you're planning to visit, you'll find out. The traffic in Waikiki is a nightmare. In fact, it commonly ranks among the worst in the nation. While we can't give you a police escort through the city while you're sightseeing, we can offer advice to help you beat the traffic, or at least avoid it as much as possible.  Use these tips to build your very own Oahu Pass that won't leave you sitting behind the wheel in traffic. One obvious piece of advice would be to avoid rush hour. You can do this by getting to where you need to go between 8:30 am and 3:30 pm. Of course, you won't be guaranteed to avoid traffic, but you'll increase your chances dramatically. Alternatively, if you want to get around at a time that you know there'll be traffic, we suggest you rent a bike. It's a great way to get around and enjoy Hawaii's terrific weather at the same time. Add a 24-hour Hawaiian bike rental to your Oahu pass, and you'll be able to get virtually anywhere on the island – without worrying about the headache of traffic.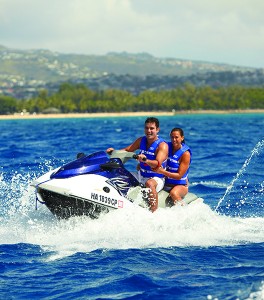 Another way to take traffic out of the equation is to avoid it altogether by walking. Although Waikiki is a real city (that is, it's big), it is walkable for the most part and, depending on where you're staying, you can get to many attractions by foot. For instance, you might want to stroll down to Waikiki Ocean Club, which can be bundled into your Go Select pass. With so much to do from sea kayaking and snorkeling to a shooting down a 15-foot slide, there's no wonder why this is a Smart Destinations favorite. Lastly, it's always important to remember that you're on vacation – not to mention Hawaiian time. That means, everything – including drivers – move more slowly contributing to the congestion. So why not relax and accept the traffic conditions? At least you're not at work or, worse, in traffic trying to get to work. Another thing to remember is that, if you're not the driver, traffic is certainly less aggravating. That's why you might consider adding the All of Oahu in One Day Tour to your customized pass. Our customers say that this 120-mile guided bus tour, which visits Pali Lookout, Waimea Bay, and much more, is a great way to get oriented on your first day in Oahu.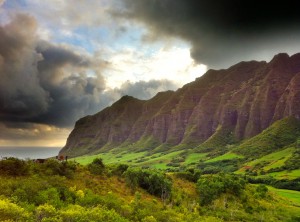 So, don't let traffic get in the way of the perfect Hawaii vacation. Customize your Oahu Pass of two or more attractions using these tips, and you'll spend more time having fun – and save at least 20% off gate prices while you're at it.