Planning your upcoming trip to Oahu but unsure what to do with your time? To give you some ideas of how to spend some of your Hawaiian vacation, we've put together an itinerary for 3 Days in Oahu that combines a wide variety of attractions and activities. This Oahu itinerary is designed to appeal to both families and couples, and should be tons of fun for any Hawaii-bound traveler. This 3 day itinerary includes:
Sea Life Park
Hawaiian Style Rentals
USS Missouri Memorial
USS Arizona Memorial Audio Tour
Pacific Fleet Submarine Museum
Hanauma Bay Snorkel
Makani Catamaran Sail
Waikiki Beach
Polynesian Cultural Center
DAY 1
Stop #1: Sea Life Park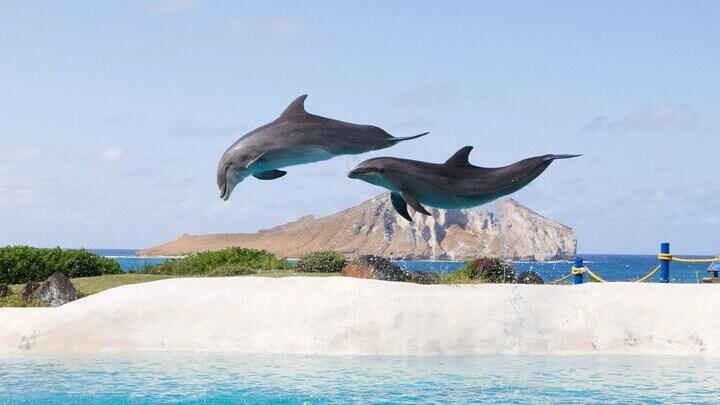 This charming marine park is a great first attraction for your Oahu vacation. It's part education and conservation facility, and part entertainment complex. Explore the animal exhibits, enjoy engaging performances, and help feed the sea turtles!
Some of the creatures you'll meet at Sea Life Park include the endangered Humboldt penguins, sea lions, dolphins, and more. And although they offer certain play areas and interactive exhibits, this place is really all about showcasing Hawaiian marine life in an authentic context. We recommend reserving at least 3 hours for this attraction.
Stop #2: Hawaiian Style Rentals: Moped, Bike or E-Bike Rental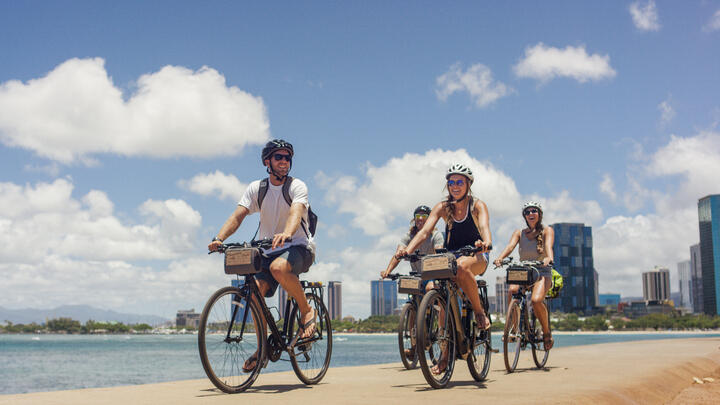 There's no better way to explore the island than on two wheels. Traffic on Oahu is notoriously bad, so why not bypass it all with a bike? It's great exercise, it's eco-friendly, and it gets you outdoors!
Hawaii bike rentals are also a good opportunity to carve your own path and see what you want to see, and not just what a tour guide shows you. You can rent either a moped, bike or e-bike and of course, your rental does come with a map with suggested landmarks and destinations, allowing you the flexibility to really design your own day. We recommend reserving between 2-3 hours for this attraction.
DAY 2
Stop #1: Battleship Missouri Memorial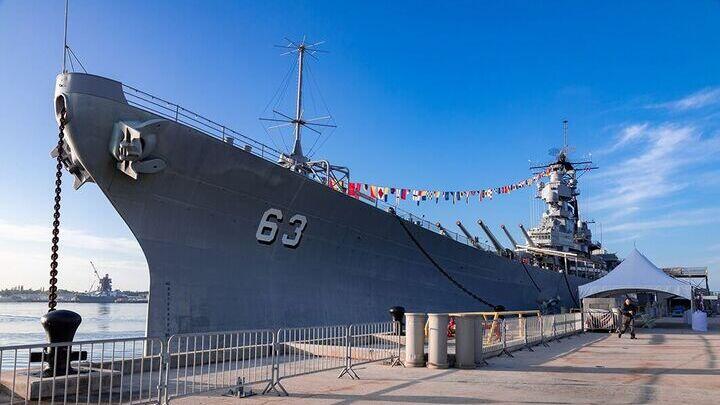 The Battleship Missouri Memorial is the ideal attraction for history buffs – especially those of you with a special fascination for military history.
The Missouri was the last battleship ever built and has been recently refurbished for visitors. This ship has actually seen service in three different conflicts, making it one of the most storied ships in U.S. Naval history.
Some of the highlights you'll see on your tour include the Surrender Deck, the spot where a kamikaze pilot flew into the ship, and more. A visit here is an excellent opportunity to reflect on American military history (and history more broadly) and is a good educational experience for people of all ages. The tour takes approximately 1 hour.
Stop #2: USS Arizona Memorial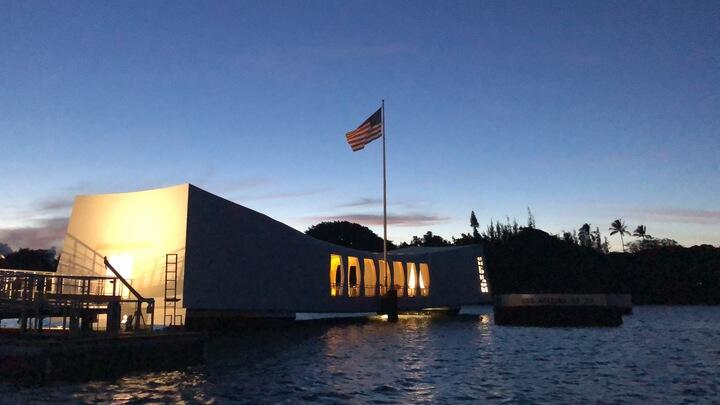 Next, you'll want to embark on the USS Arizona Memorial Tour, an audio tour narrated by dozens of Pearl Harbor survivors, historians, and celebrity Jamie Lee Curtis.
The USS Arizona is actually the most visited attraction in all of Oahu, so it should definitely be on your must-do list. It's also part of the World War II Valor in the Pacific National Park, so a visit here will be enticing to those looking to cross off more National Parks from your list.
This memorial was built specifically to honor the 1,177 crewmen who lost their lives in the 1941 attack on Pearl Harbor. The audio tour is a moving and poignant opportunity to honor their sacrifice and learn about an important time in U.S. history. The audio tour takes approximately 1 hour. 
Stop #3: Pacific Fleet Submarine Museum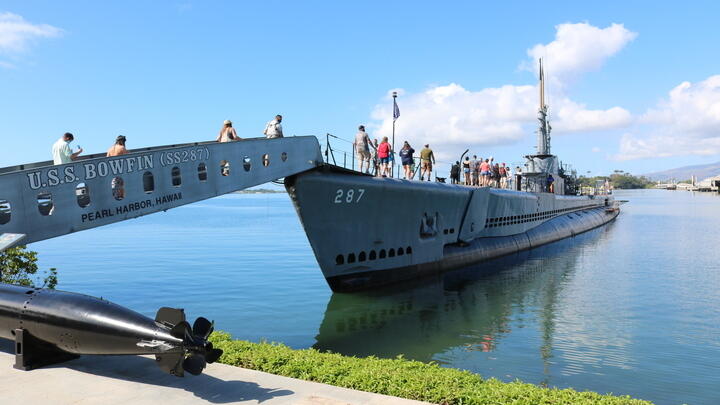 One of the only surviving combat submarines from WWII, the USS Bowfin has since been made into a museum that features the history of submarines and the crucial role they played in sinking enemy ships in WWII. The Pacific Fleet Submarine Museum is a central hub of the Pearl Harbor Historic Sites, it's a convenient stop for you while you explore each of the different venues.
Don't forget to bring your camera to each of these attractions! The self-guided audio tour lasts approximately 30 minutes, but we recommend leaving about 1 hour to explore the Museum and grounds. 
Stop #4: Hanauma Bay Snorkeling
After a relaxing lunch, head East with Kaimana Tours for some excellent Hanauma Bay snorkeling opportunities. These beautiful, pristine waters are the perfect place to see a great variety of marine life and plants.
Some of the creatures you're likely to see on your snorkeling adventure include rays, turtles, octopi, tropical fish, and more! The vibrant coral reef is a beautiful sight all on its own, too, and makes the whole experience worth it. And don't worry if you've never been snorkeling before -- Kaimana Tours will give you an easy introduction to how the equipment works, and some tips for the best sightseeing tactics. This excursion takes approximately 3 hours. 
DAY 3
Stop #1: Makani Catamaran Sail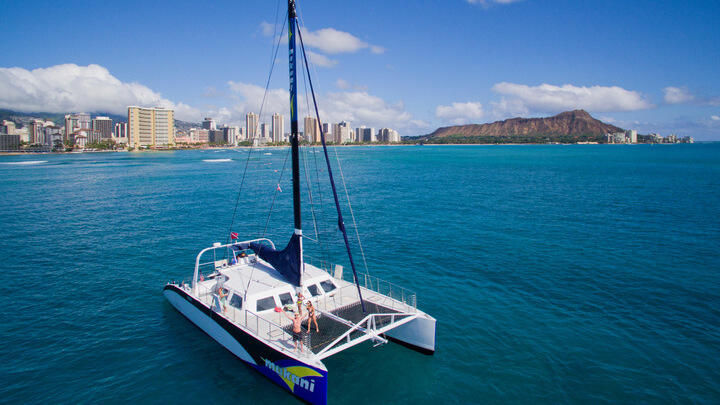 If you haven't been aboard a boat in Oahu, you're missing out. That's why we're convinced that this luxurious two-hour cruise is a relaxing and delightful way to start off your third day in Oahu. It's a sailing adventure that takes you through beautiful coastal waters at impressive speeds while still retaining that smooth ride feel.
During the Makani Catamaran Sail, be on the look out for dolphins, flying fish, sea turtles, and, in certain seasons, humpback whales! Don't forget the sunscreen and a camera! This cruise lasts about 2 hours.
Stop #2: Waikiki Beach
Now's your chance to sit and lounge around on the beach. Waikiki Beach is the ideal place for visitors to enjoy Oahu's beach culture. Soak up the sun on the sandy beaches and watch the waves go by. 
For those that prefer a more active beach experience, why not catch a wave? Head to Queen's Surf Beach, the perfect place for begginers to learn, and rent a surfboard. Grab a long board, rash guard and reef shoes and you're good to go! 
Stop #3: Polynesian Cultural Center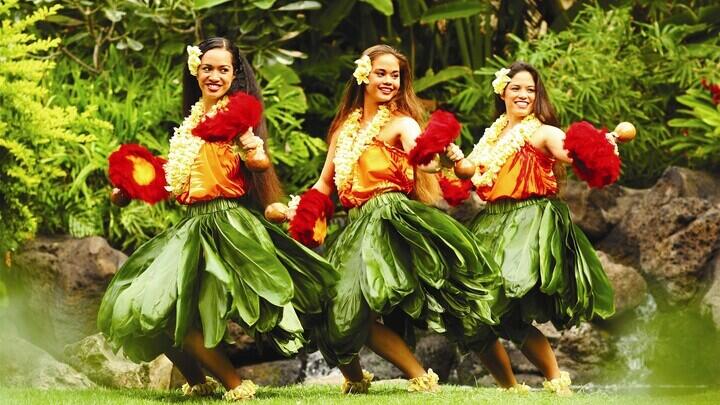 Looking for something a little bit different to end your perfect Hawaiian vacation? Finish on a high with a visit to the Polynesian Cultural Center.
Stroll through recreated villages from the six different cultures that make up Polynesia, and witness fascinating traditions like lei-making and "fire knife" dancing. There's even the chance to get invovled with a number of activities, so be prepared to take a hula lesson and practice your spear throwing.
If you want to spend more time exploring the PCC, then stop by earlier in the day for an extended period of time.
Save on Attraction Admission
So if you're trying to figure out what to do during 3 days in Oahu on your vacation, try out this popular itinerary. It's filled with great things to do and places to see that encompass cultural, educational, and just plain enjoyable elements. Remember, many of the attractions included in this itinerary are available with Go City, where you can save on combined admission vs paying at the gate.
This is just one of many ways to experience Oahu. An All-Inclusive Pass gives you the flexibility to create your own itinerary, so you can choose from dozens of top attractions and create a vacation tailored to your interests. Looking for other suggested itineraries? Then take a peak at our 2 day/weekend in Oahu, or one week in Hawaii itinerary.