Early summer is a delightful time of year to spend in Oahu. This Memorial Day Weekend, pack up the whole family and head to the luxurious paradise of Hawaii to make the most of the sun, sand and surf. Of course, there's more to do than just lounge on the beach. You can enjoy guided tours, kayak the clear waters, go on a snorkeling adventure and much more. If you're looking for Oahu Memorial Day Weekend ideas and events, check out some of these local activities and fun things do in Oahu in May, including…
Pearl Harbor Historic Sites
Polynesian Cultural Center & Alii Luau
Makani Catamaran Sail
Snorkeling Hanauma Bay
Hiking Excursions
Oahu Bike Rentals
And more!
Save on Admission to Popular Attractions
Regular admission to a number of these attractions are included on the Go Oahu pass. Choose as you go from dozens of Oahu attractions & activities and save up to 55% off combined admission vs paying at the gate. See all available passes and Oahu attractions – Learn more. Please note, some of these special May and Memorial Day weekend events may be separately ticketed and not included on the Go Oahu pass.
Pearl Harbor Historic Sites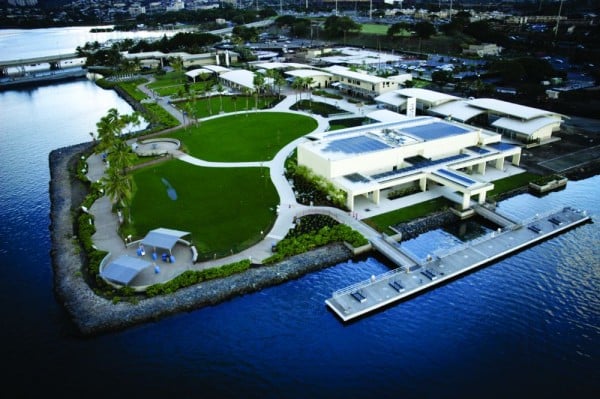 What better way to honor our fallen heroes than with a visit to some of the more important memorial sites in the entire country? The Pearl Harbor Historic Sites are iconic for their poignant commemoration of the events of December 7, and many other battles from WWII. A few of your options include the USS Bowfin Submarine (which sank an amazing 44 enemy ships in her time), the Battleship Missouri or 'Mighty Mo' (the last battleship ever built), the USS Arizona Memorial (which commemorates the lives lost in the initial attack on Pearl Harbor), and the Pacific Aviation Museum (an educational collection of exhibits and artifacts). Please note that admission to the Pearl Harbor Historic Sites is free - the Go Oahu pass covers the cost of any tours. Getting In: The below are included on the Go Oahu pass.
Oahu Hidden Gems + Snorkeling with Turtles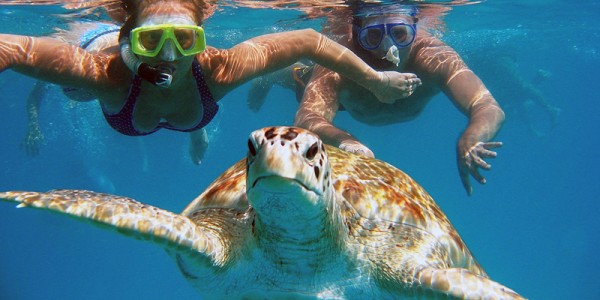 If you'd really like to explore the secret heart of Oahu this Memorial Day Weekend, join up with this amazing excursion. Enjoy a morning tour featuring many of Oahu's hot spots, from Pipeline Surf Beach (where all the pros hang out) to the sumptuous North Shore Shrimp Trucks. You'll also get a glimpse at many hidden gems that most tourists never see. Post lunch, you'll get a chance to snorkel with giant Hawaiian green sea turtles – truly a once-in-a-lifetime opportunity. Getting In: Oahu Hidden Gems + Snorkeling with Turtles tickets are available as a premium attraction option with the 3-, 5-, and 7-Day Go Oahu passes.
Polynesian Cultural Center + Ali'i Lū'au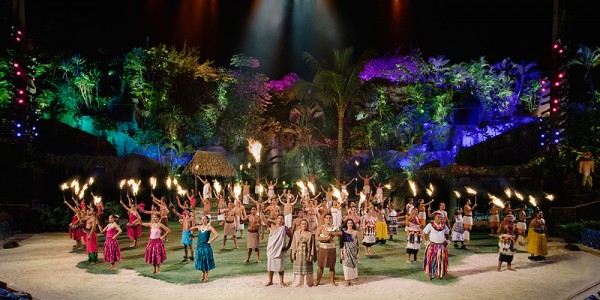 One of the best ways to explore authentic Hawaiian culture is with a visit to the Polynesian Cultural Center. This amazing cultural attraction combines the best in entertainment with top-notch educational opportunities. Learn how to husk a coconut, hop aboard a leisurely canoe ride, and enjoy many other cultural activities and demonstrations. If you'd like to stick around in the evening, the PCC puts on a stellar luau that's an absolutely must-see event in Oahu. Combine that with a dinner show, and you're set! Getting In: Polynesian Cultural Center tickets are included with the Go Oahu Card, with Ali'i Lū'au tickets available as a premium attraction option with the 3-, 5-, and 7-Day Go Oahu passes.
Makani Catamaran Sail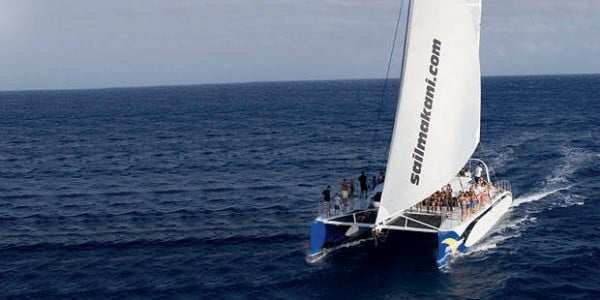 By Memorial Day Weekend in Oahu, the weather can reach scorching temperatures, so take every opportunity to cool off that you can. Hop aboard a Makani Catamaran Sail for a unique opportunity to sail the lovely clear waters of the Pacific on a luxe 2-hour cruise. It's the perfect way to see the stunning coastal waters of Oahu, where you should keep one eye out for a bevvy of wildlife like dolphins, sea turtles, flying fish, and even whales (in season). Getting In: Makani Catamaran Sail tickets are included with the Go Oahu pass.
Hanauma Bay Snorkel
If you love watersports, then you can't leave Oahu without trying your hand at snorkeling. It's an easy activity that takes no experience and offers immense awards. Plus, the snorkeling equipment is included, so you don't even need to pay for your own gear. Hanauma Bay is the perfect place to go on your snorkeling adventure because of its gorgeous coral reefs and luxuriant population of tropical fish and other critters. Swim alongside rays, octopi, and even more turtles.
Getting In:
Hanauma Bay snorkel gear rental
 is included with the Go Oahu pass.
Hiking Excursions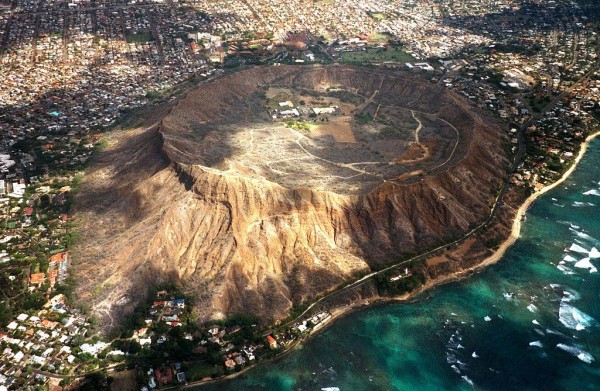 Get out and enjoy the early summer weather in Oahu with an exciting hiking excursion of your choice. A couple of the most popular options are the Diamond Head Hike and the Makapu'u Lighthouse Hike. Opt to ascend to the crater of an extinct volcano whose calcite crystals fooled early explorers into thinking that they had found a treasure trove of diamonds. Or, choose to hike out to a historic lighthouse on Makapu'u Point and check out their historic hyper-radiant lens. Getting In: Diamond Head hike transportation service and Makapu'u Lighthouse hike transportation is included with the Go Oahu pass.
Oahu Bike Rentals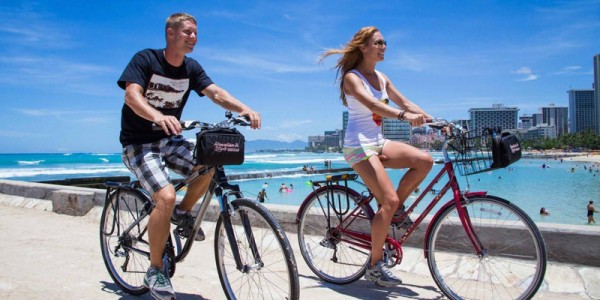 Pedal your way to easy explorations with Oahu bike rentals. This gives you the freedom to ride where you please, stop and explore as long as you'd like, and (perhaps most importantly), avoid the atrocious Waikiki traffic. Moped rentals are also an option, if you'd prefer a little bit more pep in your journey (only available to those 18 and older with a valid driver's license). Getting In: Oahu Bike rentals are included with the Go Oahu pass.
Secret Island Beach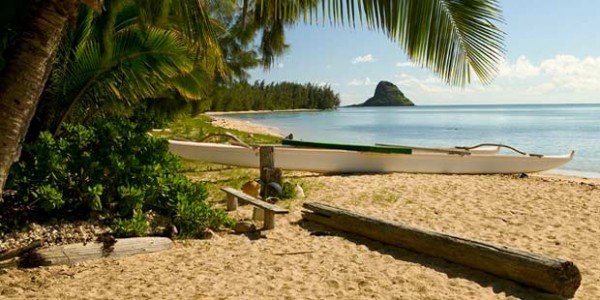 If all you really wanted out of a Hawaiian vacation was a chance to relax on the beach, then a trip to the perfect paradise of Secret Island Beach is up next on your list. Enjoy beautiful vistas of Kaneohe Bay as you lounge in the sun. If you tire of tanning, or if the kids are a bit antsy, you'll have access to three hours of unlimited activities, from badminton to stand-up paddleboarding. You get the best of both worlds - with a chance to relax or be active depending on the mood that you're in. Getting In: Secret Island Beach tickets are included with the Go Oahu pass.
Sea Life Park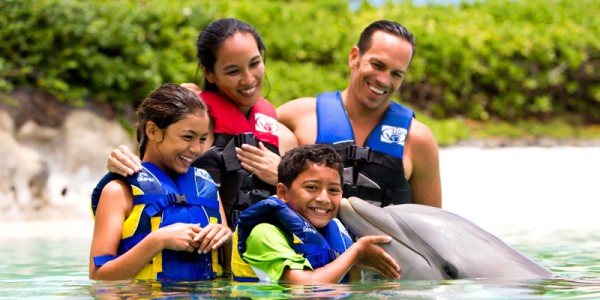 Animal lovers absolutely must make some time to pay a visit to Sea Life Park. While you'll certain see plenty of critters in their natural environments in Oahu, it's important to pay a visit to those who have benefited from human rescue and rehabilitation efforts as well. A highlight of this attraction is their 300,000-gallon tank filled with a recreated tropical reef, which is home to a wide variety of species from reef sharks to brightly colored fish. If you'd like to really make a day of it, opt for the Dolphin Encounter package, which gives you the distinctive opportunity to get up close to friendly dolphins who splash, play, and even "dance" as they swim right by you. Getting In: Sea Life Park Hawaii tickets are included with the Go Oahu Card. Sea Life Park Dolphin Encounter tickets are available as a premium attraction option with the 3-, 5-, and 7-Day Go Oahu passes.
Lantern Floating Hawaii Ceremony
One of Oahu's signature Memorial Day events is their compelling Lantern Floating Ceremony. It's a tradition each year and is a way that Hawaiian remember their lost loved ones. Over 7,000 paper lanterns will be lit and released into the sea on Ala Moana Beach. This beautiful ceremony is a very emotional experience that brings people together through love and loss. If you'd like you can sign up to float a lantern in remembrance of those you have lost.
Getting In:
The Lantern Floating Ceremony is free.
Samoa Festival and World FireKnife Championships
The most skilled performers in the world will compete for a chance to win the coveted title of World FireKnife Champion.  The heated competition will take place at the Polynesian Cultural Center May 6 - 9. Old Samoan tradition says that warriors would use a lightweight sword for hacking - in modern times this sword is used in a dance to pay homage to ancestors. Getting In: The World FireKnife Championships are separately ticketed and not included on the Go Oahu pass.
Hawaii Memorial Day Parade
Honor our fallen heroes at the Hawaii Memorial Day Parade. These festivities begin in Fort DeRussy Park at 5PM, and then head down Kalakaua Avenue towards its conclusion in front of the Kapiolani Park. Marvel at amazingly designed floats, talented marching bands, and other performers, military organizations, and many more. It's a fun festive atmosphere the kids will love. Be sure to arrive on the parade route early if you'd like a good view – it's a very popular event with locals. Getting In: The Hawaii Memorial Day Parade is free to watch.
Let's Recap
There you go - plenty of fun ideas for things to do in Oahu in May to help you plan your Memorial Day weekend itinerary. Remember, many of these great ideas are included on the Go Oahu pass, where you can save up to 55% on combined admission vs paying at the gate. We really hope you consider adding a few of these popular options to your upcoming plans. Enjoy!