Planning a trip to Oahu? We've put together a go-to Oahu regions guide to making the most of your time in Honolulu, Waikiki, and beyond by highlighting the must-see sights and activities each of the major regions Oahu has to offer.
Honolulu
Urban metropolis Honolulu is the heart of culture in Oahu. Filled with shops, restaurants, museums, and historical sites, there's so much packed into this one city that you'll almost forget you're in the land of tropical beaches.
Top Things to Do in Honolulu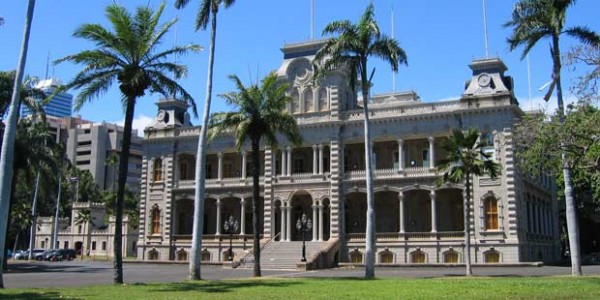 Explore museums: From the historic Iolani Palace to the Honolulu Museum of Art, there are so many cultural things to see and do in this urban center that you could spend your entire vacation without leaving the city.
Head out on a hike: Honolulu is the pickup point for many hikes and tours, including the comprehensive Rainforest, Waterfalls, and Movie Sites tour.
Set sail: Hop about the Makani Catamaran and glide through the beautiful tropical waters of the Pacific on a super chic vessel.
Beach it up: Be active on fun equipment like Stand-Up Paddle Boards, or just enjoy the waves and sun.
Honolulu is packed full of fun activities - check out our post on other
popular things to do in Honolulu
while in Oahu.
Tip: 
many of the popular
attractions and things to do in Honolulu
mentioned in the list above are included with the Go Oahu Card which saves you up to 55% off combined admission - be sure to check it out!
Central Oahu
A mostly suburban area, Central Oahu is also where you'll find all the pineapple fields – perfect for touring, exploring, and tasting.
Things to Do in Central Oahu
Scope out historical sites; The Pearl Harbor Historic Sites like the USS Arizona Memorial or the Bowfin Museum are technically located in Central Oahu.
Get your shop on: Pick up a shuttle to the Waikele Outlets and shop 'til you drop.
Visit a pineapple plantation: Explore the Dole Pineapple Plantation, where you can enjoy a train ride and a maze, and purchase plenty of pineapples for snacks or souvenirs.
Windward Coast
Encompassing the east coast of Oahu, the Windward Coast area is filled with beautiful beaches, rich rainforests, and smaller towns.
Things to Do on the Windward Coast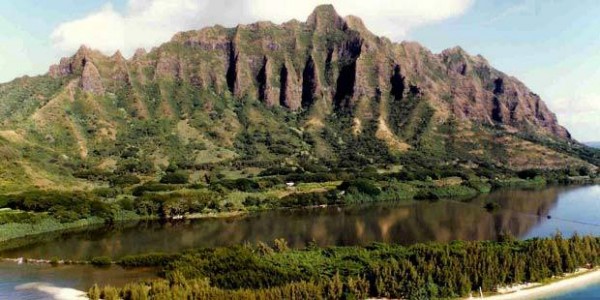 Visit historic structures: Hike to Makapuu Point Light and scope out one of the country's oldest functioning lighthouses.
Explore Japanese culture: Pay a visit to the beautiful Byodo-In Temple and learn about the extensive cultural influence that Japan has had on Hawaiian culture. Don't forget to visit their peaceful rock garden.
Enjoy nature: Visit the popular Kualoa Ranch to see the best that Oahu has to offer in terms of the natural world. Hike, go horseback riding, or go for a sail!
Meet local marine life: Spend some time at Sea Life Park to get up close and personal with a wide variety of local and exotic marine life. Be sure to join in scheduled feedings of their sea turtles!
Leeward Coast
Containing the west coast of Oahu, this area is a bit drier than most. It's filled predominantly with rural residential communities and some developing resort areas. Attractions are mostly nature or theme park related.
Things to Do on the Leeward Coast
Make a splash: Wet n' Wild Hawaii is a great way to enjoy the water without worrying about jellyfish. Enjoy their amazing slides and other cool water rides.
Head off on a hike: This area has several beautiful forests, including the Makua Kea'au and Mokuleia Forest Reserves.
North Shore
This beachy region is best known for hosting some of the best waves in the world during the winter months – hence the reason so many surfing competitions are hosted here each year! You'll find plenty of great outdoor activities to enjoy. Below we list a few, but check out our complete blog for more fun
things to do on the North Shore of Oahu
.
Things to Do on the North Shore
Explore the beauties of nature: Waimea Valley is filled with natural wonders, from botanical gardens and wild growth to archaeological sites and even a massive waterfall. You'll never tire of exploring this impressive park.
Adventure underwater: Add snorkeling to your list of must-dos and explore the North Shore's bountiful variety of sea life big and small.
Educate yourself about Hawaiian heritage: You won't want to miss the chance to visit the famous Polynesian Cultural Center, renowned for its many interactive educational exhibits and activities, plus their exciting dance performances and authentic food.
Try your hand at surfing: Although the North Shore is best known for professional-grade surfing, there's no reason an amateur can't venture into the waves (offseason, perhaps?).
Save on Attraction Admission in Oahu Neighborhoods
If you're exploring this many different parts of Oahu, you're bound to want to visit a few of the attractions mentioned in this post. Consider picking up a 
Go Oahu Card All-Inclusive Pass
 to suit your traveling needs. Whether you're in town for only a day or two, or even a whole week, you'll find the perfect pass for you. Save up to 55% versus paying at the gate!