Oahu is an excellent springtime destination for many reasons. While the weather is probably just warming up where you're coming from, it's perpetually warm in Oahu and they're ready to go when it comes to outdoorsy fun. It's also less of a busy season for American tourists in Oahu, so you'll likely encounter fewer lines and shorter wait times for big attractions. If you're looking for things to do in Oahu in Spring 2020, check out our list of some of the best activities and attractions, including...
Hanauma Bay Snorkel
Polynesian Cultural Center
Diamond Head Hike
Sea Life Park Hawaii
and more!
Save on Springtime Activities in Oahu
Regular admission to a number of these attractions are available on the Go Oahu pass. Choose as you go from popular attractions and save up to 55% on combined admission vs paying at the gate. Check out all available Oahu attractions, passes, and prices. Please note, some of these special spring events may be separately ticketed and not available on the Go Oahu pass.
Embark on a Snorkel Adventure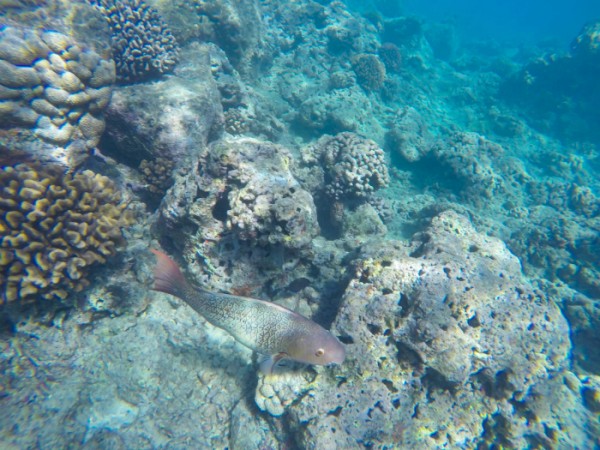 Many people flock to Oahu for the sandy beaches and clear waters. For many, however, it's what's under the waves that's the most engaging. Take advantage of the lovely clear waters around Oahu in Hanauma Bay to go on a snorkeling adventure of a lifetime. See some of the world's most exotic marine life, from vivid tropical fish to swaying aquatic flora. It's a fun underwater adventure that requires no prior experience to enjoy, so it's a perfect family activity, too. Getting In: Hanauma Bay Snorkel is included with the Go Oahu pass.
Explore the Polynesian Cultural Center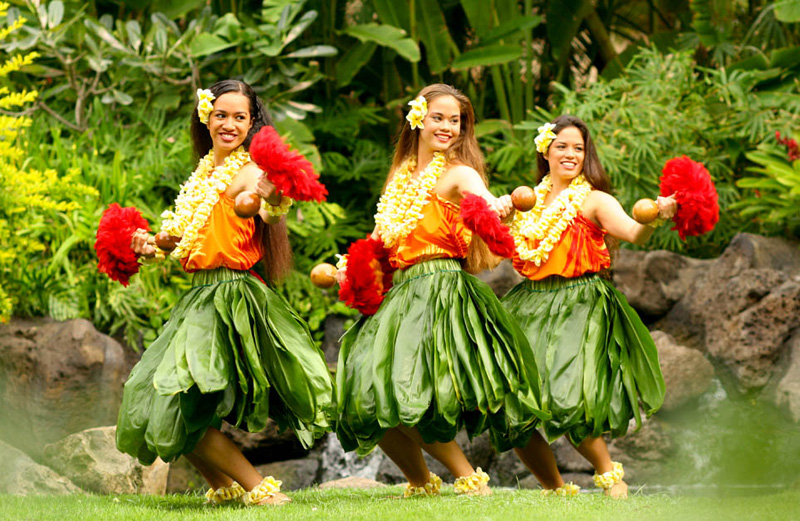 This one-of-a-kind attraction is a must-do cultural experience for all visitors. One of the most visited attractions on the entire island, the Polynesian Cultural Center celebrates the heritage of local culture and the way it lives on today. Explore seven themed areas, participate in historically accurate activities like spear throwing or carving, enjoy sumptuous Hawaiian cuisine, and even stick around for an evening luau. It's one of the most authentic Polynesian experiences to be had in the area. Getting In: Admission to the Polynesian Cultural Center is included with the Go Oahu pass.
Enjoy the Warming Waters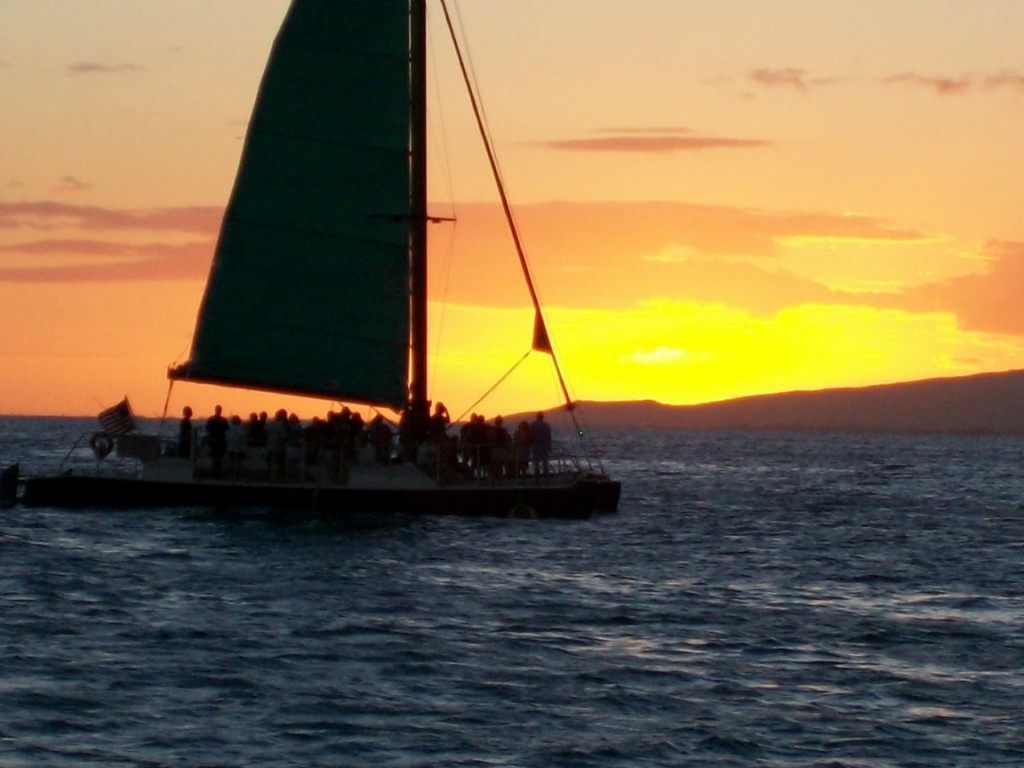 Although it may perhaps be a bit cold for swimming for some of you, everyone can enjoy some good old-fashioned water sports. Whether you want to hop aboard a luxurious catamaran sail or paddle a kayak at your own leisurely pace, there's a water activity with your name on it. You could also opt to rent some low-key gear like flippers or boogie boards to enjoy the water at your own pace. Getting In: Catamaran Sail tickets and kayak rentals are both included with the Go Oahu pass.
Play at Sea Life Park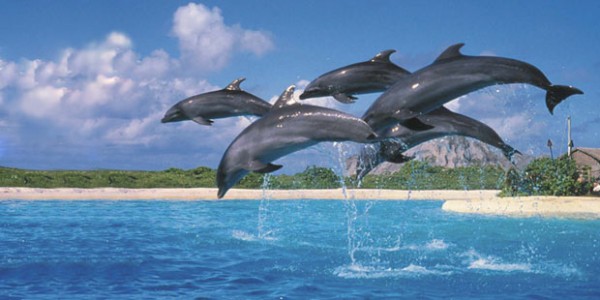 If you love aquatic animals but prefer to see them in a more overtly educational setting, then a visit to Sea Life Park should be on your must-do list. It's the perfect place to encounter a wide variety of species from tiny tropical reef dwellers to dancing dolphins. Getting In: Admission to Sea Life Park Hawaii is included with the Go Oahu pass.
Visit the Honolulu Museum of Art
This spring, a number of new special exhibits have been introduced at the Honolulu Museum of Art. For example, upcoming exhibitions over the spring and summer months include: '
30 Americans
' which features works by 30 contemporary artists that are connected through their shared African American cultural history - Feb 22 - Jun 21, 2020; '
Presence
' which explores the human figure and body image representations - March 07 - May 31, 2020; and a special exhibition by Kamran Samimi which 'encourages the contemplation of identity and one's relationship to the environment'; among many more.
Getting In: 
Admission to the Honolulu Museum of Art
is included with the Go Oahu pass.
Get Out and Get Active!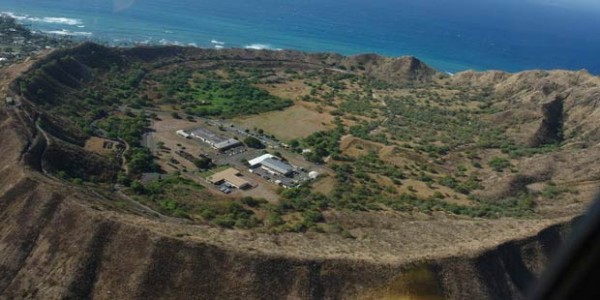 Of course, there's plenty to be done on land, too! Hike up to the lovely historic Makapu'u Point, or along the ridges of the astonishing Diamond Head volcanic crater. There are also plenty of natural spaces to enjoy without the effort of a hike, like a leisurely stroll through the gorgeous Waimea Valley. Find what inspires you in Oahu's natural beauty! Getting In: Makapu'u Hike tickets and Diamond Head Hike tickets are both included with the Go Oahu pass. Admission to Waimea Valley is also included with the pass.
Find Your Zen Space
If you loved exploring the cultures of Polynesia, then you won't want to miss out on learning about the Japanese heritage of Oahu as well. Visit the serene Byodo-In Temple and meditate on the nature of a global world, and soak up the peace and mindfulness that a temple nestled in the wilderness can bring.
Getting In: 
Admission to the Byodo-In Temple
is included with the Go Oahu pass.
Local Events in Spring
Waikiki Artfest
Kapiolani Park Monthly
This is one for the art lovers among you. The
Waikiki Artfest
showcases more than 70 of the area's best artists and artisans. From jewelry to woodcarving to ceramics and more, if you're looking for a unique souvenir or gift, this is the place to be. Live entertainment and food for sale make this free event a great way to spend a few hours in sunny Kapiolani Park.
Getting In: 
Admission to Waikiki Artfest is free.
Lei Day Celebration
May 1, 2020 Kapiolani Park
This annual celebration is held every year on May 1 to honor the spirit of Aloha that makes Oahu so special. Come to see these beautiful flower garlands in all their glory, and to see the new Lei Court. Featuring an impressive line-up of musical and dance performances, exhibits, and a parade and ceremony, the Lei Day Celebration is sure to please the entire family. Getting In: Admission to Lei Day is free.
Remember to Save on Admission
Did we miss anything? A few things to do in Oahu in the spring, including some special events, other seasonal activities in April, May, and June. Please note, the spring events taking place at some of these attractions may be separately ticketed and not available with the Go Oahu pass. We hope you consider adding some of these fun ideas to your spring vacation itinerary.