Oahu is a tropical paradise year-round, but it's no surprise that it's still a popular destination in the summertime. From sunny beaches with gentle waves to exotic ocean life, the great outdoors in Hawaii is a thing of beauty. This year, there are plenty of festivals, summer events, attractions, tours, and more to enjoy in addition to your quality beach time. If you're planning to visit and are looking for things to do in Oahu in summer 2020, check out our list of the top attractions and activities going on this year, including...
Sunset Dinner Sail on Makani Catamaran
Picnic on the Pier at the Mighty Mo
Snorkeling in Hanauma Bay
Hike Diamond Head Crater
Polynesian Cultural Center
and more...
Heading to the area to celebrate Independence Day? Then check out our post on things to do in Oahu 4th of July Weekend. Coming to the island over Labor Day weekend? Here are a few fun things to do in Oahu Labor Day Weekend - enjoy!
Save on Summertime Activities
Regular admission to a number of these attractions is available on the Go Oahu pass. Choose as you go from popular attractions and save up to 55% on combined admission vs paying at the gate. Check out all Oahu tourist passes, attractions and prices. Please note, some of these special summer events may be separately ticketed and not available on the Go Oahu pass.
Sunset Dinner Sail on Makani Catamaran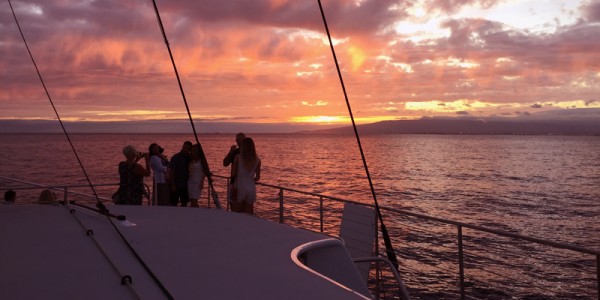 Experience one of the most quintessential Hawaiian vacation activities and set sail on the Pacific Ocean for an island-style dinner with a complimentary drink and an unforgettable view of the Hawaiian sunset. You'll get to see the sunset over the azure coastal waters with the picturesque landscape of the Hawaiian Islands in the backdrop. This is perfect for those romantic getaways or relaxing summer vacations. Getting In: Sunset Dinner Sail tickets are available as a premium attraction option with the 3-, 5-, and 7-Day Go Oahu passes.
Snorkeling in Hanauma Bay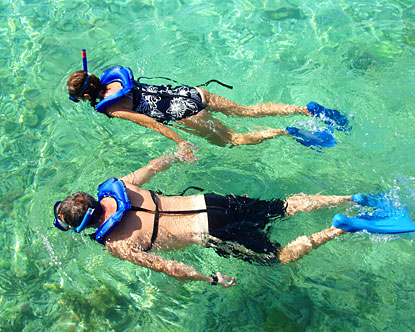 Snorkel the bright coral reef of Hanauma Bay and have the time of your life this summer. It's one of the most popular things to do on many bucket lists and is also just a fantastic thing to do in the sunshine. Meet turtles, rays, and tropical fish, and observe stunning coral and water plants through pristine waters. This gorgeous nature preserve is the perfect place to snorkel, whether you're new to the game or an experienced pro. You could also opt for a more in-depth snorkeling adventure, which escorts you along a delightful hidden gems tour of Oahu, before letting you loose to snorkel the North Shore alongside magnificent sea turtles. Getting In: Hanauma Bay Snorkeling tickets are included with the Go Oahu pass. Oahu Hidden Gems Tour + Snorkeling with Turtles tickets are available as a premium attraction option with the 3-, 5-, and 7-Day Go Oahu passes.
Polynesian Cultural Center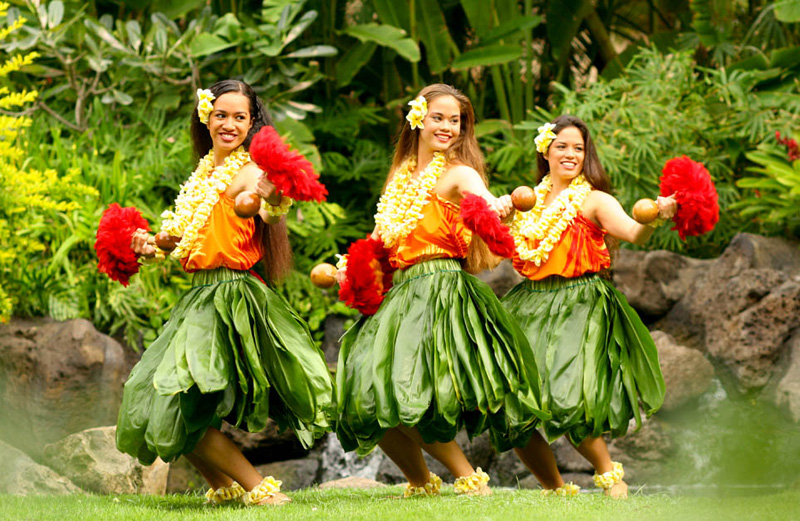 A visit to the Polynesian Cultural Center is the perfect Oahu destination for those of you looking to immerse yourselves in Hawaiian culture and heritage. Explore historic and modern Polynesia as you journey through six separate regions, witnessing demonstrations, performances, craftwork, dancing, spear-throwing, and more. Stick around later for an authentic luau, if you'd really like a taste of traditional Hawaiian culture. This particular luau includes a beautiful song and dance performance that you'll never forget, so it's definitely worth waiting for. Getting In: Polynesian Cultural Center tickets are included with the Go Oahu pass. Ali`i Luau + Admission to Polynesian Cultural Center tickets are available as a premium attraction option with the 3-, 5-, and 7-Day Go Oahu passes.
Explore Waimea Valley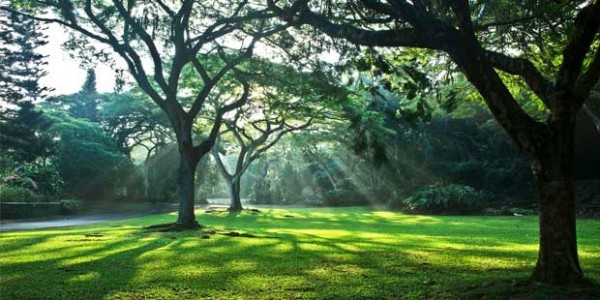 If you're looking for paradise, you'll find it in Waimea Valley (probably one of our favorite places to visit Oahu during the summer season). Nearly 2,000 acres of lush wilderness, parks, hiking trails, waterfalls, botanical gardens, and more await at this popular tropical oasis. You'll even get the chance to explore several archaeological sites. Go swimming, hiking, or just stroll around to enjoy the scenery and wildlife. Getting In: Waimea Valley tickets are included with the Go Oahu pass.
Hike Diamond Head Crater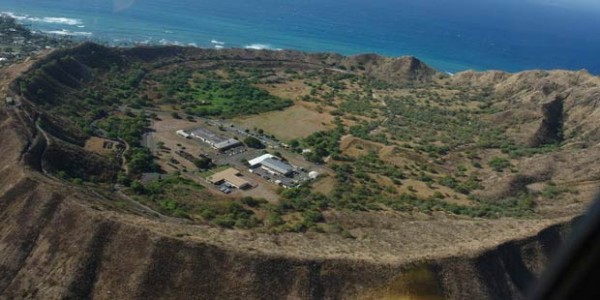 If you're looking for an enjoyable hike that's not too challenging but still provides an unmissable payoff, consider a hike to Diamond Head. Choose an option that provides a shuttle to the starting point to avoid the stress of Oahu traffic and parking. This volcanic crater is so named because its glittering façade looked like diamonds to early explorers. Today, it's one of the most photographed sites in Oahu and is arguably the most famous volcanic crater on earth. Another fun hiking option is the Makapu'u Point Hike, which allows you to trek out to this historic lighthouse with its distinctive hyper-radiant lens. Keep your eyes peeled for humpback whales from the viewpoint before marveling at the Halona Blowhole that shoots water up to 20 feet in the air. Getting In: Diamond Head Hike tickets and Makapuu Lighthouse & Halona Blowhole Tour tickets are both included with the Go Oahu pass.
Secret Island Beach

If sun and sand are really what you're after, then you want to hit up Secret Island Beach. Located at Kualoa Ranch on the Kaneohe Bay, this stunning beach is the perfect place to just sit back and enjoy the summer weather. Or, you can choose to be active and do anything from canoeing and kayaking to volleyball and Ping-Pong. It's the perfect way to spend a luxurious beachy afternoon! Keep in mind that because this beach is popular, so visitors are limited to three-hour sessions. Getting In: Secret Island Beach tickets are included with the Go Oahu pass.
Pearl Harbor Historic Sites & Picnic on the Pier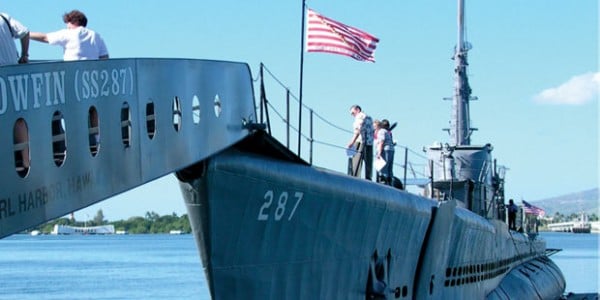 The Pearl Harbor Historic Sites are arguably the most popular collection of attractions in all of Oahu because of their significant historical value. Visit the USS Bowfin Submarine, one of the few surviving combat submarines from WWII. Here you'll find the Waterfront Memorial, Regulus I cruise missile and Japanese Kaiten torpedo. Next take a stroll on the deck of the Battleship Missouri, or "Mighty Mo," where the Surrender Deck marks the official end of WWII. Make sure to check their summer calendar for the annual 'Picnic on the Pier' event, featuring lives music, fun activities, and prizes. Bring a picnic and blanket and chairs, or purchase food and drink on-site! Finally, tour the amazing USS Arizona Memorial, which commemorates the lives lost on that fateful day in December of 1941. Getting In: USS Bowfin Submarine tickets, Battleship Missouri tickets, and USS Arizona Memorial Narrated Tour tickets are all included with the Go Oahu pass.
Iolani Palace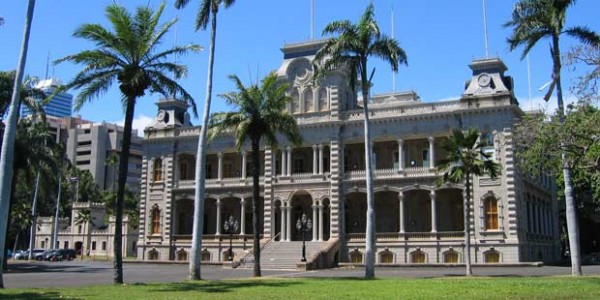 Home to the Hawaiian kingdom's last two monarchs, Iolani Palace is a beautiful example of ornate "American Florentine" architecture. It's filled with artifacts, furniture, and décor from the late nineteenth century and showcases the last days of the Hawaiian monarchy in exquisite detail. A great find for history buffs! They also host the Prince Lot Hula Festival in July (see more on that below). Getting In: Iolani Palace tickets are included with the Go Oahu pass.
Honolulu Museum of Art
Paradise inspires a lot of great art (just ask Georgia O'Keeffe), and the Honolulu Museum of Art sure has a lot to show for it. Featuring one of the best collections of Asian art and artifacts in the country, this museum includes over 16,000 pieces from China, Japan, Korea, Southeast Asia, and India. A visit here is another way to immerse yourself in local heritage and to expand your horizons. Some special exhibitions open during the summer include 
Presence: African American Artists from the Museum's Collection
(March 04 - July 05, 2020); 
O Kalani: Sean K.L. Browne and Imaikalani Kalahele
(April 11 - August 09, 2020); and 
Utagawa Kunisada and the Spectacle of Kabuki Set Design
(May 30 - July 26, 2020).
Getting In: 
Honolulu Museum of Art tickets
are included with the Go Oahu pass.
King Kamehameha Floral Parade
Waikiki June 13, 2020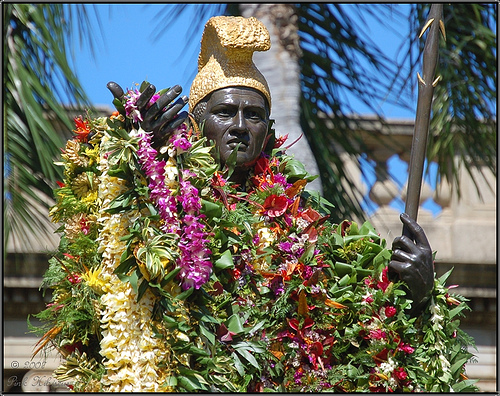 This year marks the 104th anniversary of this favorite local parade. It celebrates the reign of King Kamehameha, who united the Hawaiian Islands in the late eighteenth century. Enjoy vibrant floats, talented performers, amazing musical groups, and more. Stick around for the festival afterward! Getting In: The King Kamehameha Floral Celebration is free to attend.
Prince Lot Hula Festival
Iolani Palace July 18 - 19, 2020
As you may have guessed, this delightful festival is dedicated to the fine Hawaiian art of hula dancing. This is the largest non-competitive hula event in the state and is an excellent opportunity to see both modern and traditional iterations of this amazing art form. The event is held within the grounds of the historic Iolani Palace where troupes of hula dancers perform for spectators, showcasing their talents in this traditional dance. You'll enjoy spotlights on Native Hawaiian culture through crafts, games, and more. A great family event. Getting In: The Prince Lot Hula Festival is free to attend.
Haleiwa Arts Festival Summer ArtFest
Haleiwa Beach Park July 2020 (Dates TBC)
If you love art, then this is the event for you. It's filled with locals artists, musicians, dancers, storytellers, artisans, and much more. Artists hail from Oahu, the other Hawaiian islands, the mainland, and beyond. You'll be able to observe their works and even purchase unique pieces for your home or as gifts. Getting In: The Haleiwa Arts Festival is free to attend.
Duke's OceanFest
Waikiki August 15 - 25, 2020
Duke's is truly a summer event, dedicated to exciting watersports from around the globe, including the quintessentially Hawaiian art of surfing. This lengthy festival features a variety of exhilarating competitions, from surfing and swimming to standup paddling and beach volleyball. This festival is held in honor of the Olympian Duke Paoa Kahanamoku, called the greatest Hawaiian waterman who ever lived. Getting In: Duke's OceanFest is free to attend, although registration is required to participate in certain sporting events.
Let's Recap
So there you have it. Our picks for some of the top things to do in Oahu in the summer. Please note, the summer events taking place at some of these attractions may be separately ticketed and not included with the Go Oahu pass. Plan to visit some of these top attractions during your trip. Whether you are traveling with your family or a couple of friends, we're sure you will have a great time.