Planning an upcoming trip to Oahu and not sure how to make the most of your time? To give you some ideas of how to spend some of your Hawaiian vacation, we've put together an itinerary for 1 Day in Oahu that combines a wide variety of attractions and activities that range from historic and cultural to just plain fun. This Oahu itinerary is designed to appeal to both families and couples, and should be tons of fun for any Hawaii-bound traveler. This one day itinerary includes:
3-Hour Kayak Rental
Polynesian Cultural Center
Kualoa Ranch Movie Site Tour
Save on Attraction Admission
Pick up a 1-Day Go Oahu® Card and save big off combined admission prices vs paying at the gate. Remember, this 1-day itinerary is just one of many ways to experience Oahu. The Go Oahu® Card gives you the flexibility to create your own itinerary, so you can choose from dozens of top attractions and create a vacation tailored to your interests. You can even save up to 55% off! Looking for other suggested itineraries? Then take a peak at our 2 day/weekend in Oahu, 3 days in Oahu, or one week in Hawaii itinerary.
Stop #1: Kayak Rental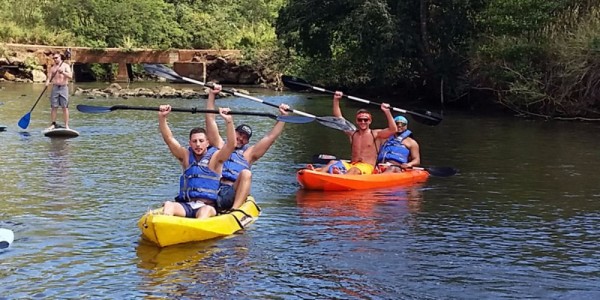 Start your day early and get out on the water for some exploration and light exercise. This 3-hour kayak rental is great for visitors of all ages and open to all levels of experience, even beginner. So no worries if you haven't paddled in anything larger than your backyard pool! You'll be able to explore the coastline and shores at your own pace--keep your eyes peeled for wildlife, visitors in the past have reported seeing turtles, lots of fish, dolphins, and even whales. The North Shore is also home to some to a number of beautiful parks and other sites, like the Haleiwa Beach Park War Memorial, so you can explore the area further when you're done with your kayak rental. Getting In: Oahu Kayak Rentals are included with the Go Oahu® Card.
Stop #2: Polynesian Cultural Center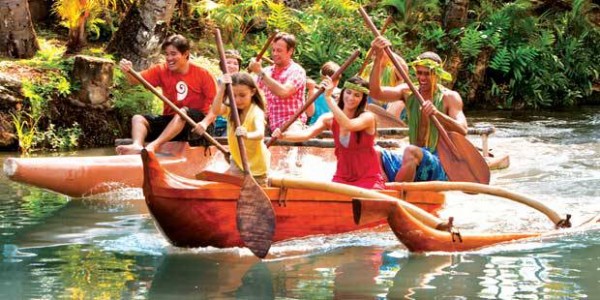 No trip to Oahu is complete without a visit to the PCC. Immerse yourself in 42 acres of amazing cultural activities specific to 1,000 Pacific Islands that make up Polynesia, like canoeing, spear throwing, coconut husking, and so much more. Explore the PCC's themed areas and learn about the many diverse cultures that can be found in Polynesia through hands-on demonstrations and exhibits, like authentic recreated villages in Aotearoa (New Zealand), ancient Hawaii, Tahiti, Fiji, Samoa, and Tonga. You can even watch islanders reenact an authentic war dance and other cultural demonstrations. There's also an IMAX movie, too, for those of you who love those big screens. Be sure to also check out their dining venues and shopping area (Hukilau Marketplace) to enjoy the full scope of all that this amazing cultural park has to offer. Getting In: Polynesian Cultural Center tickets are included with the Go Oahu® Card.
Stop #3: Kualoa Ranch Movie Sites Tour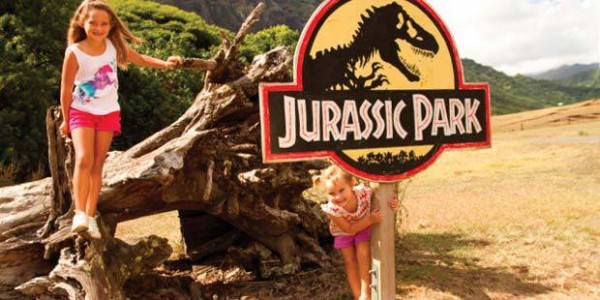 As many of you may know, Hawaii is an immensely popular destination for filming TV shows and movies. On this tour, you'll get to explore Kaaawa Valley, also known as "the backlot of Hawaii," and see filming locations of iconic movies and TV shows, like Hawaii 5-0,  Pearl Harbor, Battleship, 50 First Dates, Lost, and more. You'll see Godzilla's footprints, the battleground from Windtalkers, and more. Be on the lookout for current filming action as well -- you never know what, or who, you might see... This tour also provides some of the best views of Mokolii Island, Kaneohe Bay, and some of the most popular surf spots on Oahu. Your tour will last approximately one hour. Getting In: Kualoa Ranch Movie Site Tours are included with the Go Oahu® Card.
Let's Recap
So if you're trying to figure out what to do with one day in Oahu on your vacation, try out this popular itinerary. It's packed with some of the most popular things to do in Oahu and provides a well-rounded itinerary that encompass cultural, educational, and just plain enjoyable elements that are unique to Oahu. If you visit all of these attractions on the Oahu itinerary with the 1-Day Go Oahu® Card, you'll save big on combined admission prices! Go Card holders can save even more with the included extra discounts on dining, shopping, and additional attractions.