Oahu is an ideal destination for getting in some athletic activity on your vacation. Whether you love running on the beach or dream of surfing the Banzai Pipeline, you can enjoy all the sporting activities you can conceive of on this amazing Hawaiian island. For sporting enthusiasts looking to snorkel, surf, or swim their way through a tropical vacation, check out this summary of the top sporty things to do in Oahu. Then, scroll down for how to save on admission tickets to these and other popular Oahu attractions.
Surfing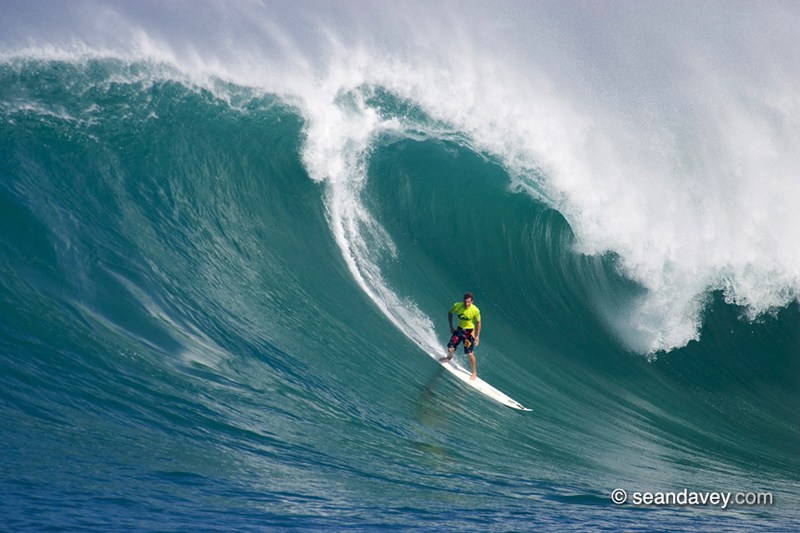 The first thing many people think of when considering athletic expression in Hawaii is surfing. After all, Oahu is known for several preeminent surfing competitions and the one-and-only Banzai Pipeline on the North Shore. Of course, you don't have to be a pro to enjoy surfing in Oahu. For those looking to try their hand at surfing for the first time, or even folks with a bit of experience but who are still looking to learn more, Oahu surf lessons are a smart bet. You'll get personalized instruction and hands-on help as you learn the ins and outs of the board, balancing your body, and navigating the waves.  It's a bucket list item for many, so be sure to try it out on your next Hawaiian vacation!
Snorkeling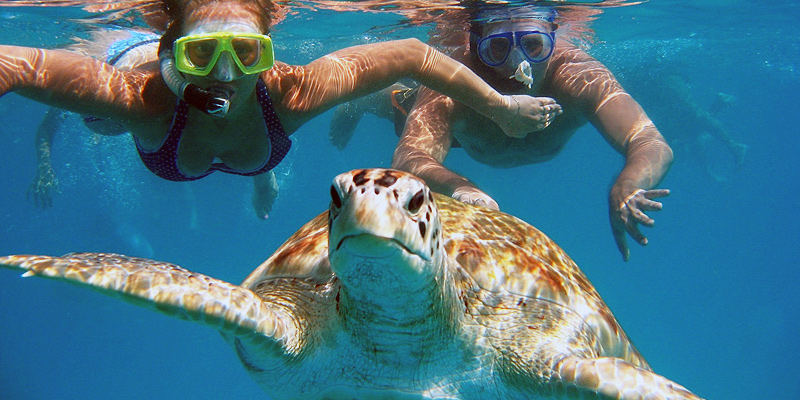 Another perennially popular activities in Oahu is snorkeling. Their brilliant blue waters and vast populations of tropical fish, sea turtles, and coral reefs make for perfect snorkeling conditions, so it's no surprise that people flock to Hawaii to enjoy the sport. There are loads of different options for snorkeling in Oahu, but we've outlined a few of our favorites below. First, an exciting immersive snorkeling experience that combines an extensive North Shore tour with an opportunity to snorkel with the sea turtles. Then, check out the protected marine conservation area Hanauma Bay, a gentle place for beginners that still offers loads of beautiful tropical creatures with many indigenous species. Or, rent your snorkel gear and snorkel Waikiki.  
Paddle-boarding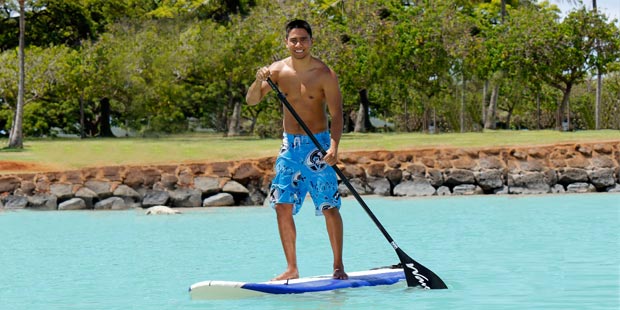 For those looking to truly get in a good workout during their vacation, stand-up paddle-boarding is a must-try. If you've never experimented with the sport before, it makes for an excellent core workout. It's also a delightful way to explore the beautiful Hawaiian waters! Fortunately, this fun sporting activity is suitable for beginners, too. Try this three-hour paddle-board rental on the North Shore of Oahu, where all the necessary equipment is included. Discover the sea, teeming with life from vibrant tropical fish to playful dolphins to majestic whales. You have the potential to see all of these and more on your sightseeing paddle-board excursion!
Kayaking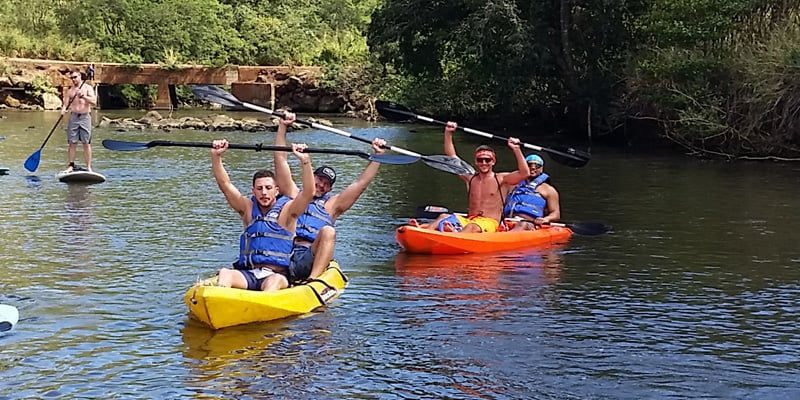 A more classic water sports activity in Oahu is kayaking. This two-person activity is an excellent way to roam the waters. If you've never enjoyed a good kayaking excursion before, now's your chance. Make the most of the opportunity on your next Hawaiian vacation. We like the waters of the North Shore of Oahu for the best kayaking opportunities. Rent a kayak for three hours with a partner and paddle to your heart's content. Get the chance to see all the most exotic and exciting wildlife in Hawaii, from sea turtles to dolphins and even tiny little tropical fish.
Yoga
Finally, practice your breathing and engage your core with a good active yoga practice during your next Hawaiian vacation. There are plenty of options for enjoying this invigorating and meditative activity, all of which provide the chance for you to connect with yourself and with the beautiful natural world around you. Try a morning vinyasa flow in a park in Waikiki for a truly unforgettable experience—after all, how often do you get to see the ocean while in downward dog? Or, if you're looking for a more invigorating practice, try yoga aboard a Stand-Up Paddleboard. SUP Yoga is a hot new thing and is a great introduction to both sports. 
Save on Sporting Activities in Oahu
Hoping to get in some surfing, paddle-boarding, or snorkeling on your next tropical vacation? Get a Go Oahu pass to save up to 55% on these and other top things to do in Oahu. You can also save on museums, tours, cruises, and more—everything you need for a perfect Hawaiian vacation.
Share Your Adventure with Us
Tag @GoCity in your vacation photos and we'll feature you on our page. Follow the Go City Instagram and Facebook pages for competitions, special offers, and events and inspiration for your chosen destination, too!