What better place to spend a Hawaiian spring break than the lush tropical paradise of Oahu? It's got everything you could ask for – sunny beaches, impressive waves, luxurious plant life, fascinating cultural events, great museums, and unbeatable cuisine. If you're planning on heading to beautiful Hawaii this year on your perfect spring break vacation, you're probably looking for ways to keep the group occupied. For ideas, check out our top selected attractions and activities in Oahu:
Authentic Luaus
Snorkeling in Waikiki
The Pearl Harbor Historic Sites
Wet n' Wild Hawaii
Makani Catamaran Sail
And more!
Many of the attractions listed here are included on the Go Oahu® Card.
Experience an Authentic Luau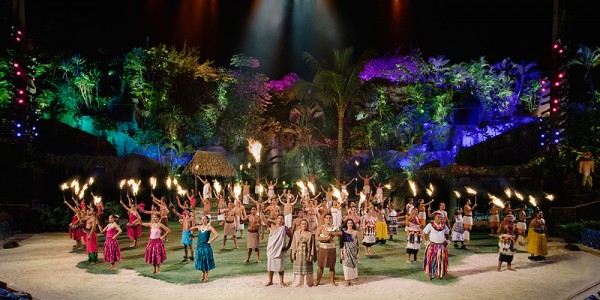 If you really want to experience authentic Hawaiian culture with the whole family, then a visit to a real live luau is a must. There are many options that are geared towards visitors of all ages, and many of the dances and other cultural performances are enchanting for all.
Choose an option that combines the best of Oahu cuisine and dancing while truly reflecting Hawaiian culture. The Polynesian Cultural Center offers a famous luau and dinner show nightly, and it's a favorite among visitors.
Getting In:  Alii Luau and Dinner Show tickets are included as a bonus option with the 3-, 5-, and 7-Day Go Oahu® Cards.
Swim & Snorkel with the Turtles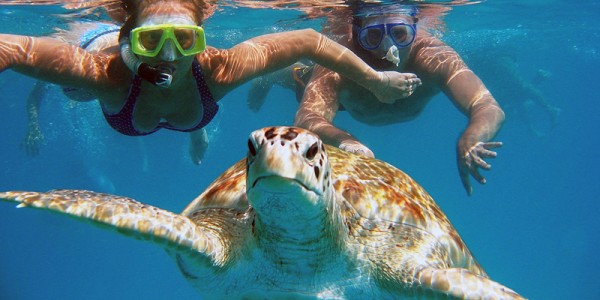 Another one of the must-dos in Oahu is a snorkeling adventure. Enjoy this fun activity with a twist worthy of your bucket list -- the chance to snorkel alongside giant Hawaiian green sea turtles! Start off the day with a tour of Oahu hotspots (on a guided trip that includes round-trip transportation from your hotel), including Diamond Head Lookout, the Halona Blowhole Lava Tube, Tropical Farms, North Shore shrimp trucks, and more! Then, end up on the North Shore for your snorkeling excursion, where you'll get the chance to get up close to these impressive creatures. It's an amazing experience that everyone loves. How could you possibly pass it up? Getting In: Oahu Hidden Gems Tour Plus Snorkeling with Turtles is included as a bonus option with the 3-, 5-, and 7-Day Go Oahu Cards.
Relax in Waikiki
Of course, regardless of what else you want to do on your perfect Hawaiian vacation, you have to go to the beach. Whether you want to do nothing but sunbathe and swim, or are looking for something more active like snorkeling (bit more low-key this time) or surfing, there's something to suit every taste in Waikiki. Just remember to put on sunscreen! There's also some convenient public transportation options to get you around town, if you decide you've seen enough sand for one day and want to explore other parts of the neighborhood.
Getting In:
Waikiki snorkel gear rentals
are included with the Go Oahu® Card.
Hop Aboard a Cruise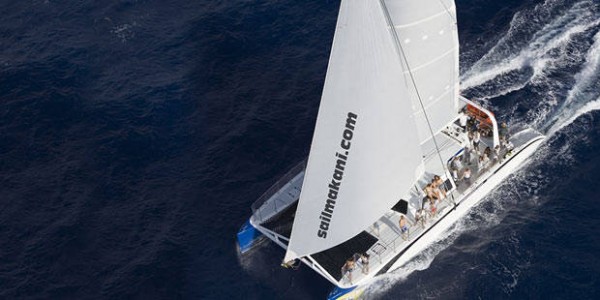 You simply can't leave Oahu without taking advantage of being out on the water as much as possible. Adults and kids alike will relish the opportunity to embark on an exciting cruise -- an excursion aboard a luxurious catamaran vessel. This two-hour tour escorts you along miles of the Oahu coastline, where you can see the city skyline and the sandy beaches from afar. You'll also be able to enjoy the sights and sounds of nature all around you, from seabirds to dolphins to even whales (in season)! Getting In: Makani Catamaran tickets are included with the Go Oahu® Card.
Explore Honolulu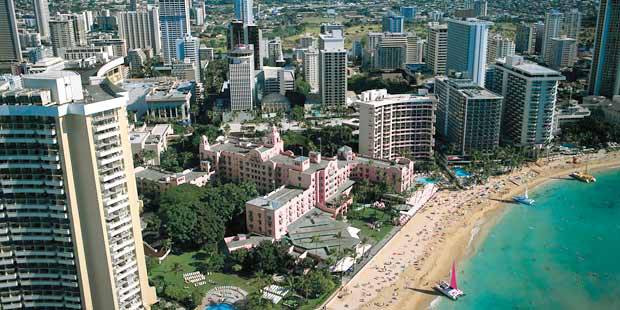 There's more to Oahu than just beaches and trees – so head into downtown Honolulu to prove to your parents and friends that you did something more than sunbathe. To see the full breadth of the city's offerings, both cultural and architectural, then why not take a bus tour of the city (which, as a bonus, also includes a little bit of Pearl Harbor)? This tour can take up the entire day, so plan for around 5 hours if you're interested in this comprehensive and popular tour (it sounds long, but everyone who takes the tour finds it totally worthwhile). Getting In: Honolulu City tours tickets are included with the Go Oahu® Card.
Visit Oahu Museums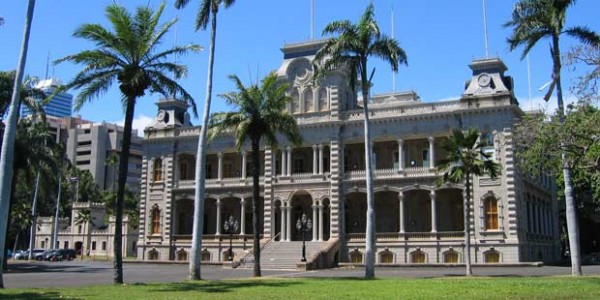 Do you love arts and culture? Then spend some time at the fascinating and serene Honolulu Museum of Art. They've got an amazing collection of Asian and American art, especially featuring art inspired by Hawaii. History lovers won't want to miss the Queen Emma Summer Palace, a lovely historical abode that served as a summer home for Hawaiian royalty in the mid-nineteenth century. You're also right nearby the Iolani Palace, another majestic royal residence with a ton of history. Getting In: Admission to the Honolulu Museum of Art, Queen Emma Summer Palace, and Iolani Palace are all included with the Go Oahu® Card.
Hit the North Shore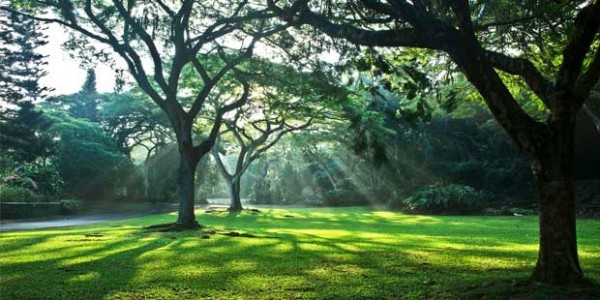 You can't leave Oahu without having explored the area beyond Honolulu and Waikiki, and a trip to the North Shore is the perfect way to do that. It's a more isolated part of the island and is less popular with tourists, but it's breathtakingly beautiful and is well worth the drive up there. For example, spend an hour or two roaming the natural wonderland that is Waimea Valley and you'll never want to leave. Another great outdoorsy option is Secret Island Beach, one of the most enchanting beaches on the North Shore. As a bonus, there are also plenty of activities to enjoy like beach volleyball, paddle-boarding, ping pong, and more. The kids will love the chance to be active. Getting In: Admission to Waimea Valley and Secret Island Beach are both included with the Go Oahu® Card.
Go on a Fishing Excursion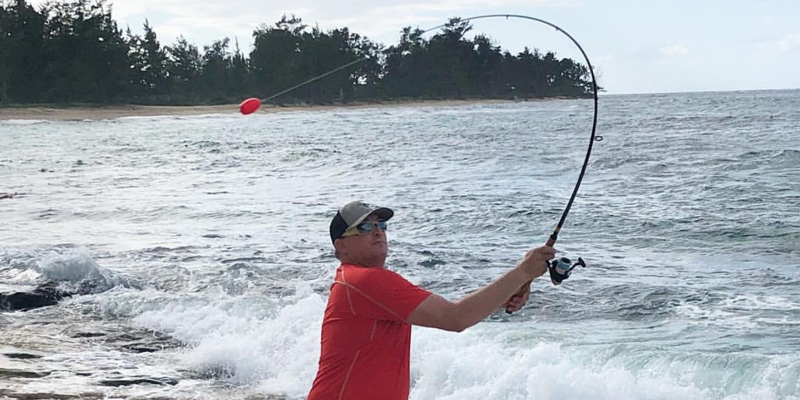 If you're the type that loves nothing more than relaxing with a fishing pole in your hands, then this guided tour sounds perfect for you. You'll head to the North Shore, where your expert guide will point out the most fruitful places to fish. If you're a pro, then you can just sit back and relax. New to fishing? Your guide is there to help you do everything from how to line up your pole to how properly execute the catch-and-release technique. Getting In: North Shore Fishing Tour tickets are included with the Go Oahu® Card.
Embark on a Movie Sites Tour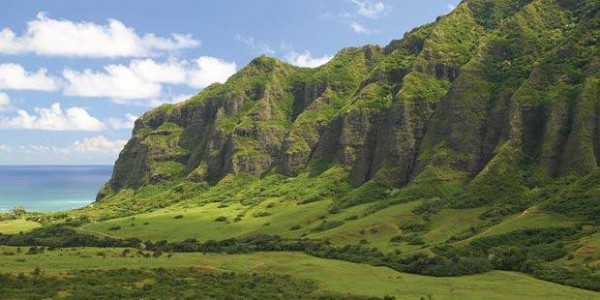 Another excellent North Shore option is a movie sites tour. As America's very own tropical paradise, Oahu often plays hosts to a number of different filming crews and sets. This tour not only covers major sites and backdrops from popular shows and film franchises, you'll also get to stop at significant landmarks that have played a role in the  history of the island, such as the oldest sugar mill on Oahu and a WWII bunker. One for the film buffs and TV lovers, this tour is a great way to experience the natural world of Oahu, too. Getting In: Oahu Movie Sites Tour tickets are included with the Go Oahu® Card.
Visit Pearl Harbor
One of the must-see sites in all of Oahu is fun and informative for the whole family. Explore the fascinating heritage and history of Pearl Harbor with visits to the different museums and memorials that make up the Pearl Harbor Historic Sites. From the Battleship Missouri Memorial to the Pacific Aviation Museum, you can spend a few hours at each attraction and basically spend an entire day of learning all about the history of the Pearl Harbor Naval Base and the events of 1941 and beyond. Don't forget a narrated tour of the USS Arizona Memorial, which has been consistently voted a top Landmark in the U.S. in TripAdvisor polls.
Getting In:
Admission to the Pacific Aviation Museum
and
Battleship Missouri Memorial
are both included with the Go Oahu® Card. Admission to the USS Arizona Memorial is free; the Go Oahu® Card covers the cost of the audio tour.
Get Wild at Theme Parks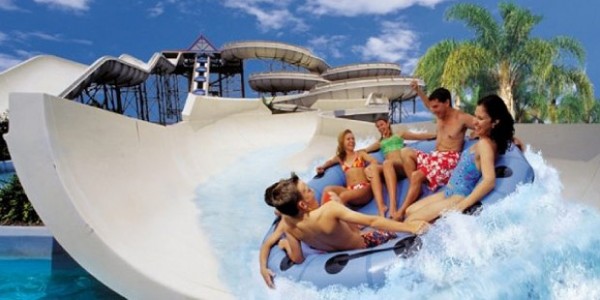 Now that you've had your fill of history, culture, and perhaps even relaxation, it's time to breathe some more excitement into your vacation. Amp up your energy levels with a trip to some of the state's most thrilling attractions like Wet n' Wild Hawaii. Why visit a water park when you're already surrounded by water? That's easy – there are no thrilling rides, slides, tunnels, rafts, or fountains found in nature. Wet n' Wild is the perfect option for the adrenaline junkie, and their amazing rides will make the whole family wish they could come back time and again. Of course, there are plenty of options appropriate for your smaller children as well, like gentle wave pools and supervised swimming areas. Getting In: Admission to Wet n' Wild Hawaii is included with the Go Oahu® Card.
Save on Admission
While you can't cover everything with a discounted attraction pass, products like the Go Oahu® Card can save you some serious cash when it comes to attraction visits. It includes admission to the best local attractions, from luaus and museums to snorkeling and hiking, plus extra discounts on select dining and shopping options. Like these ideas? Snag a three- or five-day Go Oahu® Card and get ready to have the best family-friendly spring break ever!