Hawaii is a tropical paradise, blessed by a temperate climate, beautiful blue waves, and stunning beaches. It's a place almost everyone would love to travel to, and it's a great locale in which to spend time with the whole family. As the most-visited island in Hawaii, Oahu is the destination with many of the best and most exciting attractions. From surfing and snorkeling to learning about the island's unique cultural heritage, there's so much to do in Oahu that your kids will love. If you're looking for things to do in Oahu with kids, check out this list of our favorite kid-friendly activities, including…
Dolphin Encounter at Sea Life Park
Wet n' Wild Hawaii
Snorkeling with Turtles
Boogie Boarding & Beach Gear Rentals
Dole Plantation Train & Maze
Kualoa Ranch Movie Site Tour
Secret Island Beach
Authentic Luau at Polynesian Cultural Center
and more...
Consider adding a few of these activities to your vacation itinerary.
Save on Admission to Kid Friendly Attractions
Many of these great kid friendly attractions are available on the Go Oahu® Card. Choose as you go from dozens of top Oahu attractions and save up to 55% off combined admission vs paying at the gate. Or, build your own pass and save up to 20% off. See all available passes, attractions & prices – Learn more.
Dolphin Encounter at Sea Life Park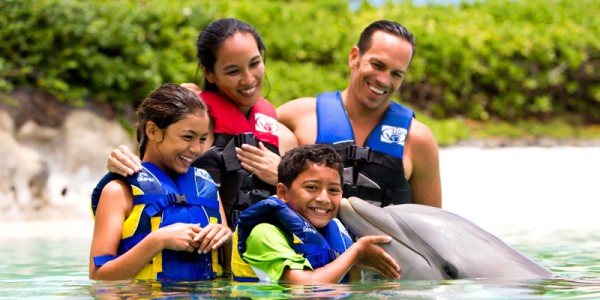 For a unique Oahu experience the kids will never forget, sign them up for a Dolphin Encounter at Sea Life Park. You'll get to observe and interact with dolphins while in a waist deep pool where they'll perform tricks and entertain you. These dolphins play, kiss, and even "dance" with your kids. These will be 45 exciting minutes your kids will remember for a long time. In addition to the Dolphin Encounter, this charming marine park is home to a number of exotic creatures from around the world and from right here in the Pacific Ocean. Your kids will enjoy a number of animal performances by sea lions, dolphins, and penguins. Plus, learn all about their conservation efforts and the importance of preserving the natural habitats of these precious creatures. There are also several interactive exhibits as well. Kids have the chance to feed sea turtles, get up close with playful penguins, and observe the park's rehabilitation efforts in Seabird Sanctuary. Don't forget about Pirate Lagoon, with its miniature maze and fun play area! Getting In: Sea Life Park Dolphin Encounter tickets are available as a premium attraction option with  3-, 5-, or 7-Day Go Oahu Cards. Sea Life Park general admission is included with the Go Oahu Card.
Wet n' Wild Hawaii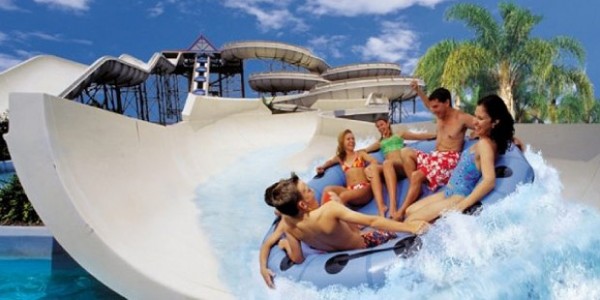 A visit to this park is a nice way to mix it up after days of playing in the ocean. It's also a great way to experience exhilaration and excitement without worrying about ocean currents. Enjoy more than 25 thrilling rides, slides, and other attractions in this safe and family-friendly environment. Located in Kapolei, this park features such popular areas as the Water World playground, the Island Racer slide, and the Waianae Coaster. Their rides vary from "Chill" to "Moderate" to "Extreme," so there will be something to appeal to kids of all ages and temperaments. Your admission also includes all day bodyboarding, which is a fun option for active kids who love trying some free-styling water action. Getting In: Wet n' Wild Hawaii tickets is included with the Go Oahu Card.
Snorkeling with Turtles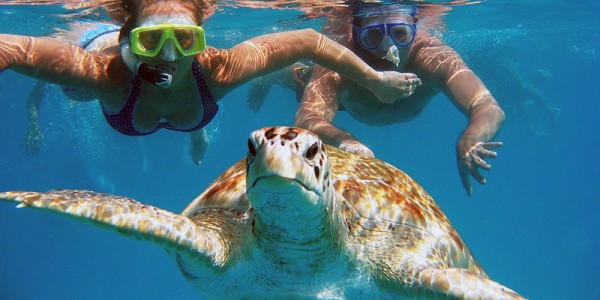 Families should plan to enjoy a day on a 'Oahu Hidden Gems Tour', which includes the world famous Pipeline surfing beach, tasting fresh local delicacies, and snorkeling with giant Hawaiian green sea turtles! How fun is that?? This tour incorporates so many wonderful things. It's a great introduction to the lesser-known spots of the island alongside the big names (like Diamond Head).  It's also a fun way to try local cuisine. And finally, it's a unique opportunity for your children to interact with amazing exotic critters! Getting In: Snorkeling with Turtles + Oahu Hidden Gems Tour is included with the Go Oahu Card.
Dole Plantation Train & Maze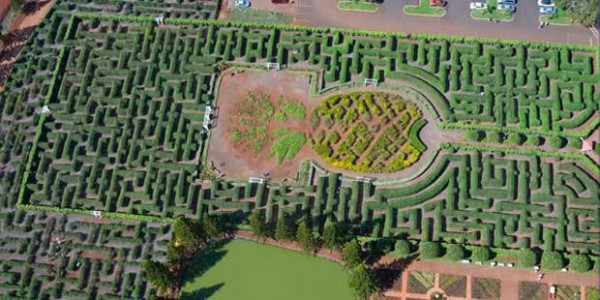 This historic pineapple plantation is an informative and tasty place to spend a few hours. Explore local cuisine at the Pineapple Grille, take a tour of the bountiful Plantation Garden, and purchase some pineapples and pineapple-themed souvenirs to take home with you. Of course, it's not just about the tours – there's a charming Pineapple Express train ride, too! Kids will love learning all about Hawaii's famed pineapple industry through such an interactive and exciting attraction. You should also check out the Dole Plantation Maze. Shaped like a pineapple with 2.5 miles of paths and over 14,000 Hawaiian plants, this permanent maze is definitely challenging, but promises lots of fun for all who enter. Kids will enjoy trying to find all eight secret checkpoints within the maze where they can collect stencils to track their progress along the way. Getting In: Dole Plantation Train Ride & Maze tickets are included with the Go Oahu Card.
Kualoa Ranch Movie Site Tour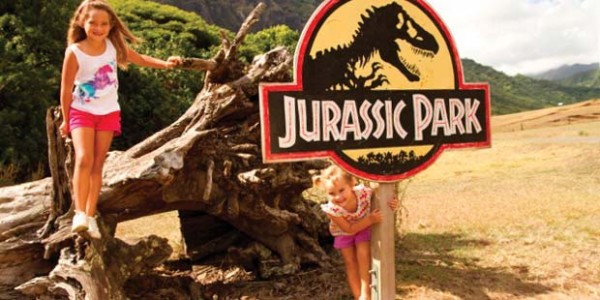 What do "Lost," "Jurassic Park," and "50 First Dates" have in common? They were all filmed in Oahu! Take one of America's top movie site tours as you explore the lush greenery of Kualoa Ranch. Particularly with the popularity of the Jurassic Park franchise, this is sure to be a hit with your kids. This is a great opportunity for the whole family to get up close and personal with iconic landmarks and buildings from all your favorite blockbuster movies and televisions series. Snap photos in front of your favorite spots and enjoy exploring both historical marvels and natural wonders. It's an especially great option for kids who love cinema and art. Plus, it's a way to see even more of this beautiful island. Getting In: Kualoa Ranch Movie Sites Tour tickets are included with the Go Oahu Card.
Secret Island Beach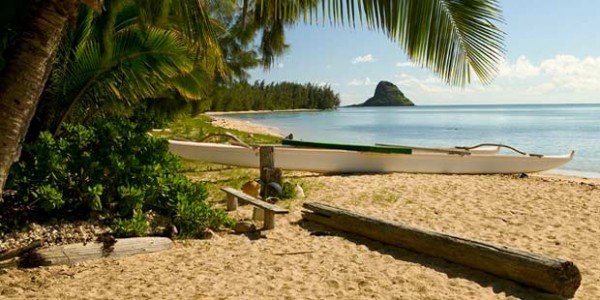 While there are tons of beaches in Oahu to choose from, this secluded paradise is a great place to take the kids to enjoy all of the pleasures of an island vacation. Lay back and get a tan while your kids snorkel, surf, play badminton or beach volleyball, or just splash in the waves. Of course, it's even more fun if you join in to make it a bit competitive! Spend a few hours in the heart of the afternoon enjoying this private beach with the entire family, an extremely relaxing thing to do with your kids. You can take advantage of rental facilities, or bring your own equipment. Whatever beach activity you can think of, you'll be able to enjoy at Secret Island Beach! Getting In: Secret Island Beach access is included with the Go Oahu Card.
Snorkeling at Waikiki and Hanauma Bay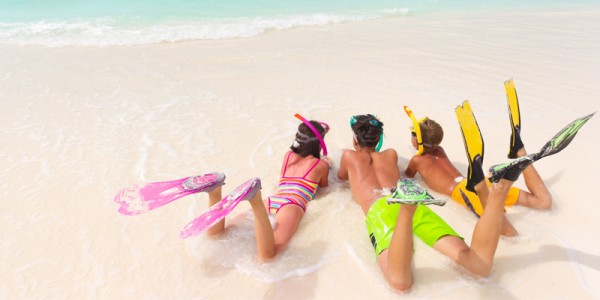 Renting some snorkel gear is the perfect way to see the astonishing and beautiful creatures and plants that populate tropical waters without the expense or time commitment of diving. It's easy for kids to learn, requires no previous experience, and it's a fun thing to do for virtually everyone. Some of the best places to snorkel in Oahu include many North Shore beaches, like Laniakea Beach (also known as Turtle Beach) and Sharks Cove. Experts who provide you with your gear rental can provide great advice on the best places to see the most critters. Choose from two snorkel gear rental locations with the Go Oahu Card All-Inclusive Pass: Waikiki or Hanauma Bay. Hanauma Bay in particular offers especially gorgeous underwater vistas. Getting In: Waikiki snorkel rentals and Hanauma Bay snorkel rentals are included with the Go Oahu Card.
Boogie Boarding & Beach Gear Rentals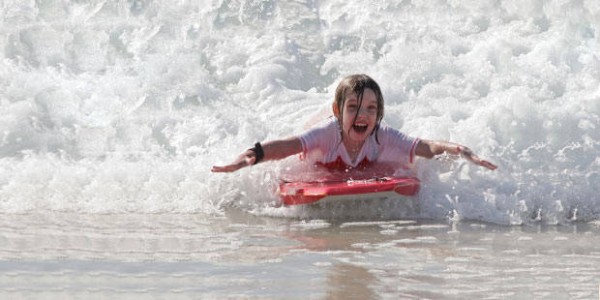 This activity is great for younger kids. It's the fun of surfing without the difficulty or need to practice too much. (Although surf lessons can be fun, too!) Rent a boogie board for a few hours and let the kids have a blast splashing around while you lay back and relax on the beach. Other rental options include fins for easy ocean swimming, or an umbrella or chairs, should you have forgotten either. Getting In: Waikiki beach gear rentals are included with the Go Oahu Card.
Kayaking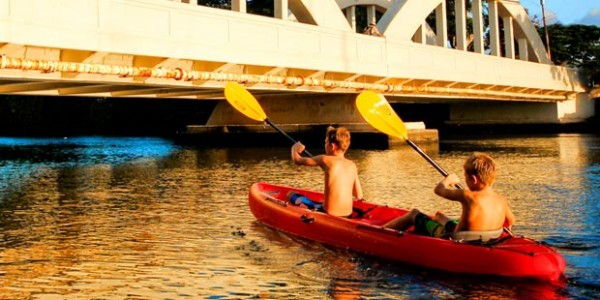 Get out on the water and explore with a 3-hour kayak rental, one of the best things to do in Oahu with kids. The kids will enjoy the chance to paddle the beautiful waters of bays and rivers with these comfortable dual-seat kayaks with their parents. Or, older kids can rent a single-seat kayak and explore at their own pace. Glide through the crystal clear waters along the North Shore of Oahu and bask in the charms of Oahu's peaceful and vibrant waterways. Be on the lookout during your journey! Visitors in the past have spotted fish, turtles, dolphins, and even whales when in season! Getting In: Oahu kayak rentals are included with the Go Oahu Card.
Stand-Up Paddle Boarding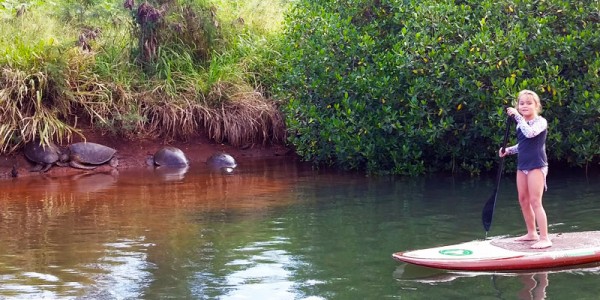 Stand-up paddle boarding (or SUP, to those in the know) is a delightful new trend in aquatic sports that your kids are bound to enjoy. It can be tough to get the hang of, but with the right amount of balance and coordination, you'll be gliding through the waters with ease. This particular rental is located in the North Shore of Oahu where you can glide at your own pace over the vibrant sea life and reefs the area is known for. The peaceful, protected waters make it a safe place to try this challenging but fun activity for the first time! Getting In: Oahu Stand-up Paddle Board rentals are included with the Go Oahu Card.
Authentic Luau at the Polynesian Cultural Center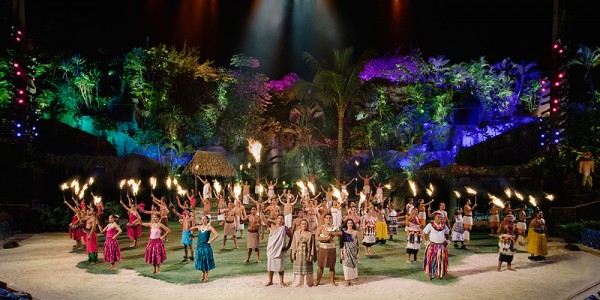 The Polynesian Cultural Center is perennially one of the top attractions and things to do in all of Oahu for good reason. It combines enlightening educational programming with thrilling participatory exhibits and demonstrations that bring Polynesian culture to life before your very eyes. Roam through six different regions spread across 42 acres and soak up bits and pieces of traditional culture. Learn to make a lei, practice coconut husking, ride in a traditional canoe, and much much more. The PCC also offers an award-wining dinner show and luau if you're willing to stay later in the evening and exercise your premium attraction option – it's a must-see event for the whole family. Getting In: Polynesian Cultural Center tickets are included with the Go Oahu Card. Alii Luau & Dinner Show admission is available as a premium attraction option with the 3-, 5-, and 7-Day Go Oahu Cards.
Pearl Harbor Historic Sites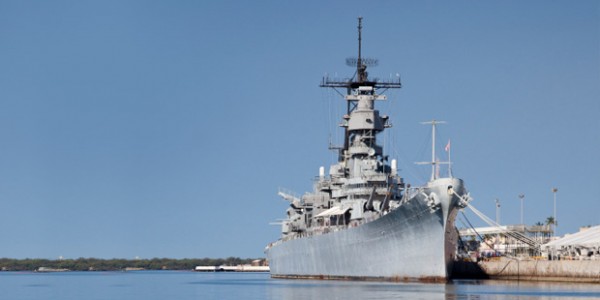 Comprised of several different institutions, including the Battleship Missouri, the USS Arizona Memorial, the USS Bowfin Submarine, the Pacific Aviation Museum, and more, the Pearl Harbor Historic Sites should be on your must-see list. These institutions are ideal destinations for those of you looking to craft an educational day. The USS Arizona is also part of the National Park System, and can help fill in that National Park passport for you and your kids! Many of the tours and exhibits are geared towards guiding children through the history of the fateful events that led to the American involvement in World War II, the developments during the conflict that contributed to the war effort, and the collection of historical aircraft from multiple campaigns. The institutions that are part of or affiliated with the Pearl Harbor Historic Sites are:
Battleship Missouri
USS Arizona Memorial
USS Bowfin Submarine
Pacific Aviation Museum
A visit to any of all of them can make for a perfect educational experience. Getting In: Admission to each of these is available with the Go Oahu Card.
Honolulu Museum of Art
[caption id="attachment_33502" align="aligncenter" width="481"]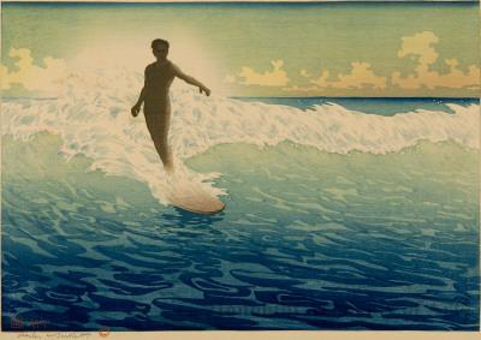 "Hawaii," Charles W. Bartlett. c. 1920-21.
Image credit: Honolulu Museum of Art.[/caption] If you have creative kids, the Honolulu Museum of Art is an excellent place to get them excited about art and inspired about their own creative energies. This museum has significant collecting strengths in Asian art, including China, Japan, Korea, India, and more. Of course, they've also got a little bit of everything: you'll find an ancient Egyptian mummy, classic European paintings, and modern art all on display at this stellar museum. Plus, it's a bit outside of downtown Honolulu and is a nice quieter place to stroll around and relax. Getting In: Honolulu Museum of Art tickets are included with the Go Oahu Card.
Let's Recap
There you have it. Our list of some of the top things to do in Oahu with kids during your vacation. Whether it's exploring the historical sites at Pearl Harbor, roaming the lush jungles and sunny beaches, or immersing yourself in the vibrant Polynesian culture that still thrives in Oahu today, you'll never tire of embracing island life. Remember, many of these great ideas are included on the Go Oahu Card, where you can save up to 55% on combined admission vs paying at the gate. Consider adding a few of these kid friendly options to your upcoming itinerary. Enjoy!