It's pretty safe to say that if you're spending any time in Oahu, you are going to encounter a rainy day or two. The excellent thing about rain in Hawaii is that it tends to be a gentler, more tropical rainfall, which doesn't often thwart your outdoor plans. However, a rainy day in Oahu presents the perfect opportunity to experience some of the indoor activities on the island that are well worth the trip.
Looking for some fun things to do indoors?
Admission to a bunch of the below activities are available on the Go Oahu® Card. Choose as you go from dozens of fun attractions and save up to 55% off combined admission vs paying at the gate. See all available passes, attractions & prices – Learn more. A few of the available activities include…
Iolani Palace
Honolulu Museum of Art
Historic Bus Tour of Honolulu
and many more!
Iolani Palace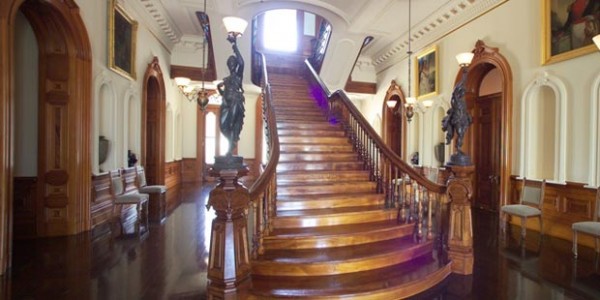 Iolani Palace is the only official state residence of royalty in the United States. This National Historic Landmark was home to the Hawaiian kingdom's two final monarchs. The palace was built in 1882 by King Kalakaua; his sister and successor, Queen Liliuokalani, resided here until the Hawaiian monarchy was overthrown in 1893. This beloved Hawaiian monument showcases the 19th-century grandeur of a unique architectural style known as "American Florentine" and features a grand hall and piano, both built of koa wood. Visitors can wander through the sumptuous main rooms and halls, including the Grand Hall, the Throne Room, the State Dining Room, and the King and Queen's private suites. Guests can also visit the gorgeous Blue Room, which was used for small receptions and displays a striking portrait of King Louis Philipe, given to the palace as a gift from the French government. Getting In: Admission to the Iolani Palace is included with the Go Oahu® Card.
Honolulu Museum of Art
After a morning spent wandering the beautiful grounds of Iolani Palace, with a break for a leisurely lunch at a nearby cafe, guests can travel just a mile to the Honolulu Museum of Art. Founded in 1927, the museum is Hawaii's largest private presenter of visual arts programs, with an internationally recognized collection of more than 50,000 works spanning 5,000 years. The permanent collection boasts an incredible array of works, including Japanese Woodblock prints, Asian art, Medieval and Renaissance art, 17th and 18th century art, 19th and 20th century art, European and American Prints and Drawings, Hawaiian art, and an impressive textile collection. In addition to the museum's extensive collections and exhibitions, the Honolulu Academy of Art also features films and concert programs, lectures, art classes and workshops, cementing its place as Honolulu's cultural hub.
Getting In: 
Admission to the Honolulu Museum of Art
is included with the Go Oahu® Card.
Historic Bus Tour of Honolulu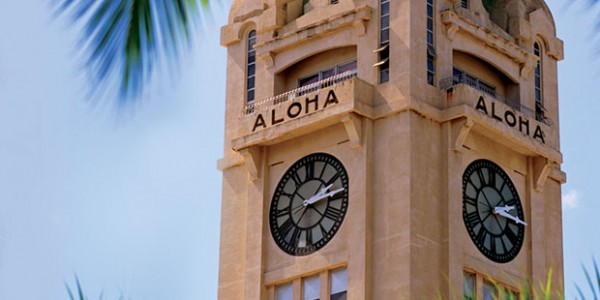 Another way to avoid the rain is on an enclosed bus tour. Hop aboard a Pearl Harbor/Historical City Tour and enjoy the informative and engaging narration as you sit in comfort. The tour begins with a visit to Pearl Harbor (and the chance to stop at the Arizona Memorial if you want to brave the rain), at which point your guides will fill you in on all the important history and legacy of the Pearl Harbor Historic Sites. Then, it's on to downtown Honolulu for a tour of the city's most important historical sites, including the majestic State Capitol, Washington Place, the home of Hawaiian royalty in the nineteenth century, and the King Kamehameha statue, erected in honor of the legendary founder of Hawaii. Other sites include the Kawaiahao Church, where the services are still held in Hawaiian, and one of the oldest Chinatowns in the entire United States. You'll also be able to enjoy the natural beauty of Oahu in spite of (or perhaps because of!) the rain. Drive by the famed Punchbowl Crater, part of a (fortunately) extinct volcano that is now home to the National Cemetery of the Pacific. Getting In: Honolulu City Bus Tour tickets are included with the Go Oahu® Card.
Pearl Harbor Historic Sites
A visit here might be a bit tricky in heavy rain, but if you're dodging scattered raindrops you'll have the flexibility to skip between separate memorials and museums at this one popular site. The Pearl Harbor Historic Sites incorporate a number of important landmarks, vessels, and institutions. The Battleship Missouri Memorial, or "Mighty Mo" stands guard in Oahu as the very last battleship ever built. Take a tour of this momentous site where Japan surrendered to the United States at the conclusion of World War II. Next, the USS Arizona Memorial is the most-visited site in all of Oahu and should definitely be on your must-see list. This historic memorial is designed to honor the 1,177 Arizona crewmen who perished in the 1941 attack on Pearl Harbor. Finally, the Pacific Aviation Museum (in addition to being a great place to hide from the rain) is an exciting, comprehensive record of the history of aviation in Hawaii and beyond. You'll see everything from American fighter jets and bombers to Japanese aircraft from the WWII era.
Getting In: 
Admission to the Battleship Missouri Memorial
and
Pacific Aviation Museum
are both included with the Go Oahu® Card. Your Go Oahu® Card provides access to an
audio tour at the USS Arizona Memorial
.
Queen Emma Summer Palace
If you enjoy historical or cultural sites, you should set aside an hour or so to explore the charming Queen Emma Summer Palace. Once the home to Queen Emma, King Kamehameha IV, and their son, Prince Albert Edward, it was used by these nineteenth century monarchs as a summer home away from their primary residence. Today, the building serves as a museum commemorating the truly cosmopolitan culture of Queen Emma's reign, from the commercial and cultural trade with England and Europe to the flourishing of Hawaiian culture. You'll get a chance to see authentic period furniture and real artifacts from the family including porcelain, jewelry, and personal items. Don't forget to leave a little time to stroll the grounds. They're dotted with indigenous plants and flowers, as well as some particularly striking imported specimens. It's so beautiful, in fact, that people often choose to get married here!
Getting In: 
Admission to the Queen Emma Summer Palace
is included with the Go Oahu® Card.
Bishop Museum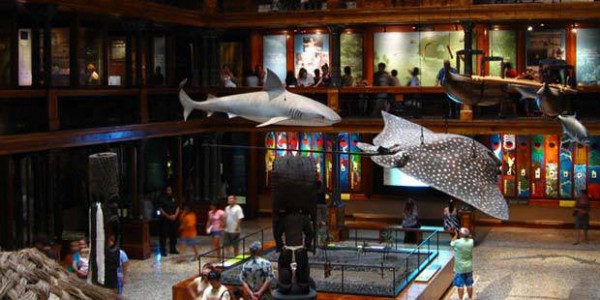 Another favorite museum option in Oahu for those looking to explore the cultural side of Hawaii is the Bishop Museum. Comprised of five different buildings, the museum encompasses a collection of some 24 million artifacts. Spanning the natural and cultural world, these fascinating objects include elements of ancient Hawaiian culture, seashells, fossils, clothing, and more. An especially popular exhibit is found in the Science Adventure Center, where the Hot Spot theatre showcases an amazing indoor volcano! Your admission also includes access to their planetarium, which shows four different daily programs. Getting In: Admission to the Bishop Museum is included with the Go Oahu® Card.
Go Shopping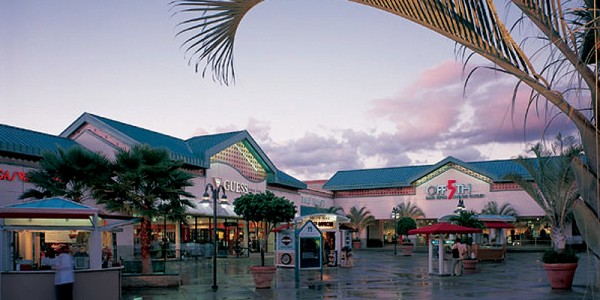 Another great way to make the most of a rainy day while on vacation is with some good old-fashioned shopping excursions. Hit up a place like the Waikele Outlet Mall, which offers more than 50 designer and brand name outlet stores for you to browse. It's located a mere 30 minutes from Honolulu, and you can even opt to hop aboard their convenient shuttle to avoid making the drive yourself. At this top outlet mall you'll find all your favorites, like Coach, Kate Spade, Michael Kors, Calvin Klein, and much more. A visit here is a great chance to stock up on everything from new school clothes for the kids to that designer purse you've been eying. While you'll have to keep dry between stores, it's pretty easy to hop from one to the other without getting too wet. Getting In: Waikele Outlet Mall shuttle tickets are included with the Go Oahu® Card.
Quick Rainy Day Recap
See? You can stay dry all while having plenty of great options for things to do in Oahu when it rains. We hope these ideas helped inspire you to create a fun filled indoorsy itinerary.