If you're lucky enough to spend Labor Day and the last days of summer in the tropical paradise of Oahu (where, trust us, summer will continue for a while after you've left), then its a good idea to have a list of potential activities to enjoy. You won't be short of things to do this Labor Day in Oahu. There are lots of activities and local attractions that the whole family will enjoy. If you're looking for Oahu Labor Day Weekend ideas, check out some of these local activities and fun things do in Oahu in September, including…
Hanauma Bay Snorkel
Makani Catamaran Sail
Hawaiian Style Rentals: Moped and Bike Rental
Diamond Head Hike
And more!
Save on Attraction Admission
Regular admission to a number of these Oahu attractions are included on the Go Oahu® pass. Choose as you go from dozens of top attractions and save up to 55% on combined admission vs paying at the gate. See all available passes, attractions & prices – Learn more. Please note, the special events taking place at these attractions may be separately ticketed and not included on the Go Oahu pass.
Relax Aboard a Dinner Cruise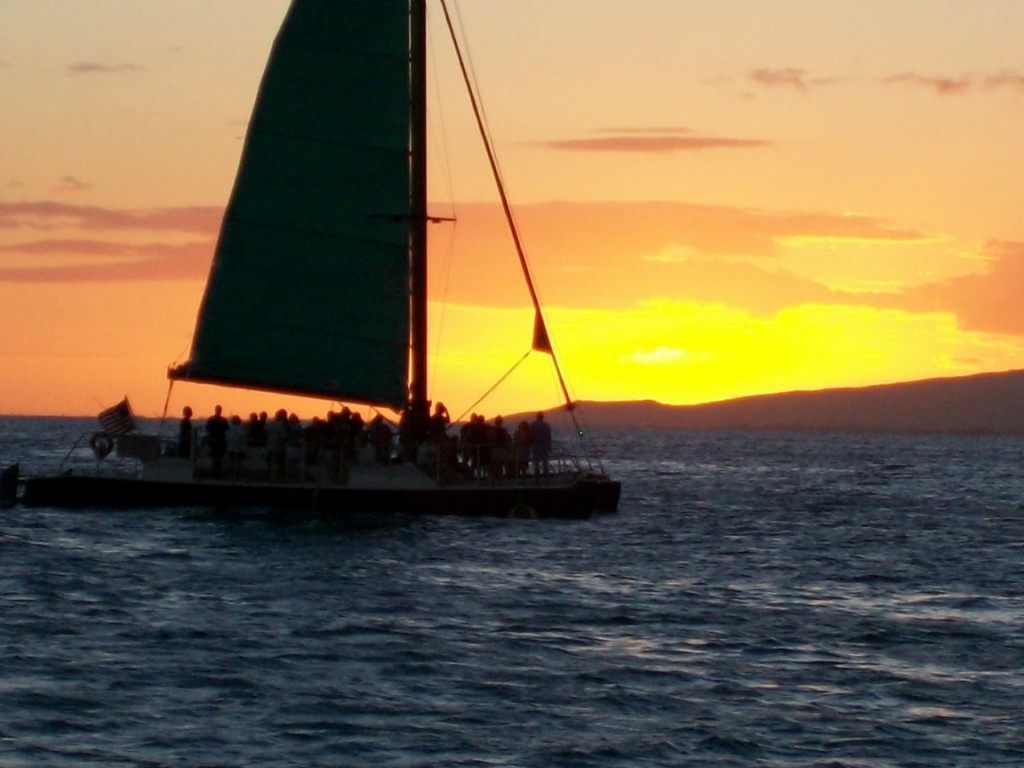 Though Hawaii is known for its water sports, like surfing, if they're not for you, there are plenty of ways to enjoy the water. You can definitely enjoy the ocean even if you don't want to swim or snorkel in it – just hop aboard a Makani Catamaran for the best of the tropical ocean without the hassle of equipment. Experience one of the most quintessential Hawaiian vacation activities and set sail on the Pacific Ocean for an island-style dinner with a complimentary drink and an unforgettable view of the Hawaiian sunset. Getting In: Makani Dinner Cruise tickets are included on 3, 5, and 7-Day Go Oahu pass.
Explore Hawaiian Culture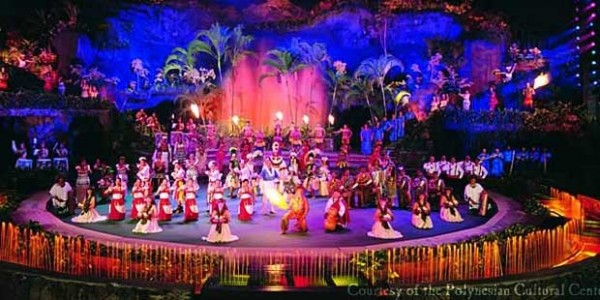 What better way to have an authentic Hawaiian experience than with a visit to one the most genuine places on the entire island? Pay a visit to the Polynesian Cultural Center, where you can lose yourself in the world of old Oahu with visits to seven distinct ethnic areas, multiple demonstrations, and beautiful dance performances. It's a celebration of the Polynesian culture and a great way to learn about the history and culture of Hawaii. Getting In: Polynesian Cultural Center tickets are included on the Go Oahu pass.
Go Snorkeling in Hanauma Bay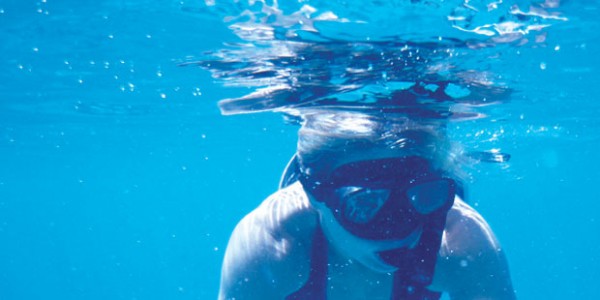 You're traveling to Oahu to make the best of those last summer days, so why not immerse yourself (literally) in the tropical waters of Hawaii? Enjoy a snorkeling expedition and see some of the most marvelous undersea creatures in the world. It's the quintessential summer activity to see you through the cooler autumn months. Getting In: Hanauma Bay Snorkel rentals are included on the Go Oahu pass.
Ride a Bike or Moped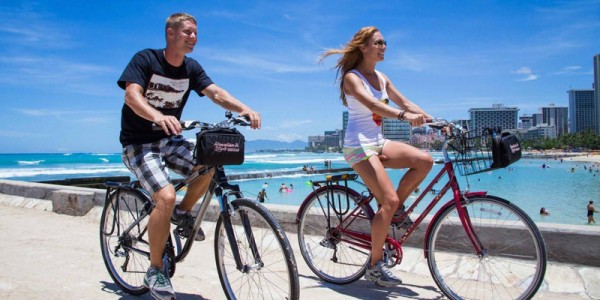 Get out and be active with a nice vigorous bike ride. (Or, be as leisurely as you want!) Explore scenic Waikiki, or head out to destinations beyond with your 24-hour rental. Another option includes a fun moped rental, for some more exciting explorations. You'll get a map with your rental, too, so it couldn't be easier to plan out a trail. It's a fun and easy way to see as much of the island as possible. Getting In: Hawaiian Style rentals are included on the Go Oahu pass.
Embark on a Scenic Hike
Oahu is at its most beautiful in the wild parts outside of Honolulu and Waikiki, so be sure to spend some time out exploring nature. Take a hike up the
historic Makapuu Lighthouse
, or out to the
impressive Diamond Head volcano
. Wear comfortable shoes and bring a camera!
Getting In:
Makapuu Lighthouse Hike tickets and Diamond Head Hike tickets are included with the Go Oahu pass.
First Friday Art Walk
If you're in search of that perfect unique souvenir, then a visit to the monthly First Friday Art Walk in Honolulu's Chinatown is a great destination. This month, they're boasting a special Labor Day theme. This event is filled with art and craftwork from dozens of local vendors looking to share their love of art with the world. You'll also find that local businesses get in on the fun, too, offering free food and drink samples to passersby. It's an incredibly festive atmosphere overall, and is fun for the whole family. Getting In: Admission to the First Friday Art Walk is free.
Royal Court Investiture & Opening Ceremony
It's hard to find a tradition more authentically Hawaiian than this one, or one that is more beloved by locals. The Aloha Festivals Royal Court will be officially introduced, and past monarchs honored through song and dance. This event actually kicks off the larger Aloha Festival event series, taking place throughout the month. For more information about Aloha Week, check out our full write-up of this unique Hawaiian tradition. Getting In: Admission to the Royal Court Investiture is free.
Okinawan Festival
Now in its 37th year, the Okinawan Festival is the largest cultural festival in all of Hawaii. Enjoy tons of great ethnic food, live entertainment including taiko drums and hula dancers, artist and artisan displays, and great educational activities for the kids. It's an ideal family event for those looking for a little bit of authentic Oahu.
Getting In:
Admission to the Okinawan Festival is free.
Waikiki Roughwater Swim
Not for the faint of heart, this event brings swimmers from all over the world to challenge the rough waters of Waikiki on a 2. 4 mile course. Watch swimmers traverse the seas from the Waikiki Aquarium to Hilton Hawaiian Village and marvel at their bravery.
Getting In:
Admission to the Waikiki Roughwater Swim is free for spectators.
10th

Annual Hawaii Rice Festival

Celebrate one of Hawaii's most famous grains this Labor Day weekend with a one-of-a-kind festival. Enjoy cooking and eating competitions, musical performances and other live entertainment, and great kids activities. Taste rice from around the world and learn all about the history of this famous plant.

Getting In:

Admission to the Hawaii Rice Festival is free.
67th Annual Waikiki Hoolaulea
This massive block party is the place to be this September for a full taste of Hawaiian food, drink, and culture. Crowds will come from all across the islands to Kalakaua Avenue to enjoy lei-making classes, hula performances, Hawaiian music, and plenty of food and drink. It's a great family attraction, too! Getting In: Admission to the 67th Annual Waikiki Hoolaulea is free.
Kūhiō Beach Hula Show
This authentic hula show is a great way to get a true taste of Hawaiian culture for free. Come to Kūhiō Beach to see the full show, including an opening torch-lighting ceremony and the blowing of a conch shell, plus plenty of expect indigenous dances. This show takes place on Tuesdays, Thursdays, and Saturdays in season. Getting In: Admission to the Kūhiō Beach Hula Show is free.
Enjoy an Informative Tour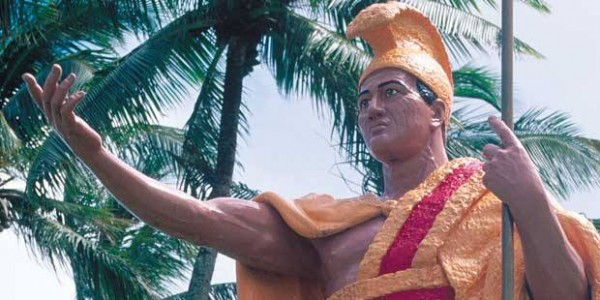 If you've never been to Oahu before, or if your interests lie on the cultural side, why not take a comprehensive tour of Honolulu to learn more about the city and its people? You'll also cover major historical sites like Pearl Harbor, so it's well worth your time. Getting In: Pearl Harbor Historical-City Tour tickets are included on the Go Oahu pass.
Remember to Save on Attraction Admission
There you go - plenty of fun ideas for things to do in Oahu in September to help you plan your Labor Day weekend itinerary. Remember, some of these great attraction options are included on the Go Oahu pass, where you can save up to 55% on combined admission vs paying at the gate. Please note, the Labor Day weekend events taking place at some of these attractions may be separately ticketed and not included with the Go Oahu pass. We hope you consider visiting some of these attractions to help round out your summer vacation in style.