Your flight is booked. Your sunblock is packed. You've found a place to rent snorkeling gear on Oahu. Once you arrive, you are ready to go snorkeling…or so you think. Snorkeling can be a lot of fun, especially in Hawaii where the waters are crystal-clear, the weather is consistently beautiful, and the ocean boasts an abundance of tropical fish and other underwater creatures. But if you're a first timer or your only snorkeling experience was with the toy mask you used as a kid in the backyard pool, there are a few things you should know before you go. It's true, snorkeling is an easy sport, but it can be boring, uncomfortable, and even dangerous if you don't know what you're doing. Here's a list of the best tips to ensure a safe, enjoyable, and exciting Hawaiian snorkel experience.
Tips For Snorkeling in Hawaii:
Protect Your Skin
Well, you actually made a good call when you packed the sunblock. After all, you are in Hawaii, and if you're snorkeling correctly, you're going to be face-down in the water (I hope you knew this part already), leaving your back exposed to the sun's rays. So DON'T FORGET to apply a good amount of sunblock before you go, and continue to reapply throughout the day. You may think at the time that it's a good idea to try to soak up the sun while you're out in the water, but you'll be feeling differently when you're the color of a lobster and in too much pain to enjoy your vacation in Hawaii.
Plan Ahead for Your Snorkel Gear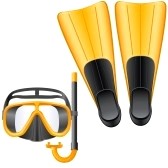 Bring your own snorkel gear if you can. If not, spend a little bit more money to get quality gear and to rent a dry snorkel. A dry snorkel has a valve on top that seals shut when the snorkel goes under water (not where it's supposed to be). Additionally, a special valve at the bottom of the snorkel makes it easier to blow out of the tube. You also want to make sure you take the time to find both a mask and fins that fit correctly. Fins (if they fit right) save you a ton of energy in the water, and if your mask doesn't keep out water, well you might as well not have one.
Try It Out!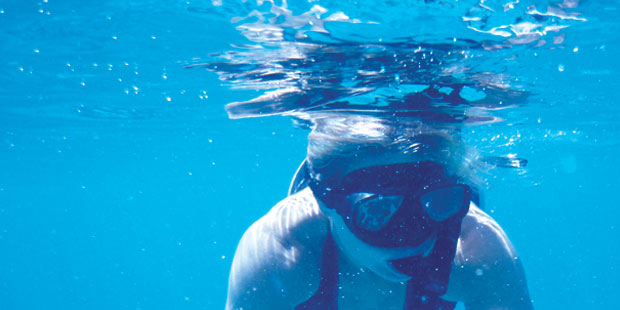 Buy or rent your gear before you head out to snorkel. This way, you can take the time to make sure it fits correctly AND you can try it out. Practice putting on the gear and see what it feels like in a swimming pool or shallow, sandy beach. Try floating in the water. If you're not a particularly strong swimmer, it is really your best option to get a flotation device, like an inflatable snorkeler's vest or a water noodle. All the (smart) beginner snorkelers—and any snorkeler on a tour— will have a flotation device, so don't feel self-conscious.
Float, Float, Float
Snorkeling, done correctly, involves much more floating than swimming. When you are swimming, swim slowly. Exhaustion is a common problem for first-time snorkelers that head out of the shallow areas. Stay calm and relaxed…you can only move at a speed that allows you to breathe easily through your snorkel. Your fins will make it easier to float, and if you follow the advice in the previous step and get some inflatable assistance, you won't have any trouble at all.
Pay Attention to the Ocean's Motion
Remember, the ocean moves. And it will take you wherever it wants to. Many beaches are very calm and great for snorkeling in Oahu, but the ocean is always unpredictable, so pay attention. Know where you are and understand how the ocean moves (waves, surges, currents). Never turn your back to the ocean so you can see what's coming your way.
It's All About Location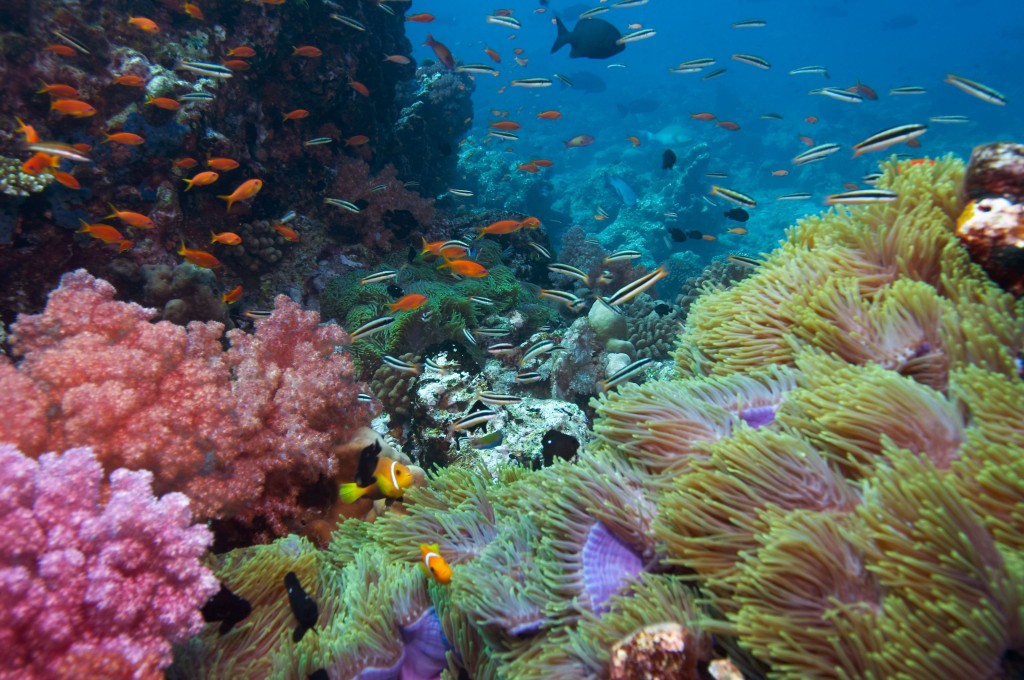 All that being said, pick a good location for your first snorkel adventure. A beach is usually a better place to start than a boat because you can slowly make your way into deeper waters as you get familiar with the sport. You want a spot where the water is calm but "alive," meaning there are few or no waves but plenty of fish and coral. Do some research to find the beaches that have the most exciting underwater life, and go in the morning when the water is the most calm.
Never Go Snorkeling Alone
It's simple, but this last step is also the most important. There's always safety in numbers and particularly in the unpredictable ocean. So if you're not with a group or on a beach with a large amount of people, bring a buddy to watch your back when you're making friends with the fish.