Whether you're from Central Florida or are looking to expand your field trip radius quite a bit, there's some excellent school trip options available in Orlando. From arts and sciences to tech and culture, there's no shortage of great school trip choices in Orlando. Check out a list of some of our favorites, including:
Kennedy Space Center
WonderWorks Orlando
SEA LIFE Aquarium Orlando
ZooTampa at Lowry Park
Museum of Science & Industry
Save on Admission to Orlando School Trip Attractions
For parents or teachers planning a trip to Central Florida, it can be tough to budget for a large group. Pick up an all-inclusive Go Orlando Card to help your whole group save up to 50% on combined attraction admission vs. paying at the gate. See all passes, attractions, and prices -- learn more.
Kennedy Space Center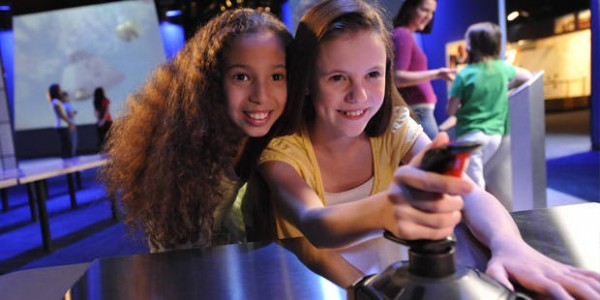 If there's a hands-down field trip favorite in Orlando, it's the Kennedy Space Center. This prestigious institution is one of the few places in the country where students can get a first-hand learning experience about space travel. Groups can tour launch and landing facilities, meet real astronauts, train in space-flight simulators, and get an up-close look at giant rockets. Getting In: Kennedy Space Center tickets are included with the Go Orlando Card.
WonderWorks Orlando
This top field trip destination combines fun and learning in a playful environment that's part museum, part indoor theme park. Exhibits focus on exploring strange and wondrous phenomena, including how earthquakes and hurricanes work, how a bubble is made, and how to design a roller coaster. There's also some good old-fashioned exercise built in, too, including a ropes course and a laser tag arena. This attraction is ideal for elementary and middle grade groups.
Getting In:
WonderWorks All Access Pass tickets
are included with the Go Orlando Card.
SEA LIFE Aquarium Orlando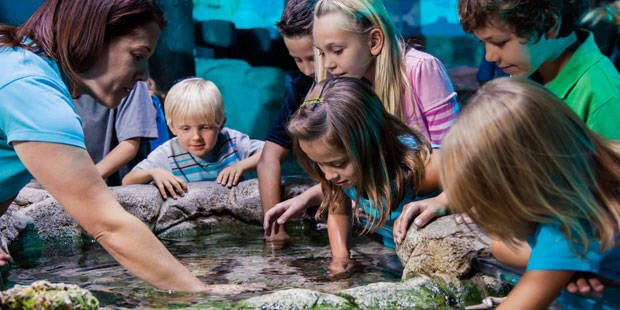 Aquariums are a perennially popular field trip destination, and with good reason! They're educational, exciting, and plenty of fun for all involved. SEA LIFE Aquarium in Orlando boasts more than 5,000 different marine creatures, including vibrant tropical fish, ethereal jellies, an impressive Giant Pacific Octopus, and much more. They also offer a touch tank, which allows visiting students to interact with different species and gets some (literally) hands-on experience. Schedule your trip around feeding times and daily keeper talks for extra educational benefits. Getting In: SEA LIFE Aquarium Orlando tickets are included with the Go Orlando Card.
ZooTampa at Lowry Park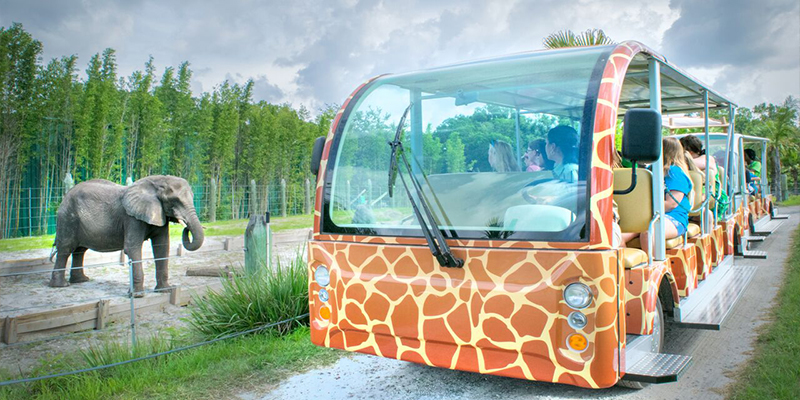 If you're got some flexibility in where your field trips can take you, head to Tampa to check out these next two top school trip options. ZooTampa at Lowry Park is a modest but fascinating zoo that hosts more than 1,300 endangered and vulnerable species. You'll get to see some of the world's most amazing critters, including elephants, leopards, tigers, bears, manatees, and many more. There are five different, themed habitat zones, a water play area, and some very kid-friendly rides. So it's pretty easy to combine the educational aspects of learning about special animals with some classic amusement park fun. Getting In: ZooTampa tickets are included with the Go Orlando Card.
Museum of Science & Industry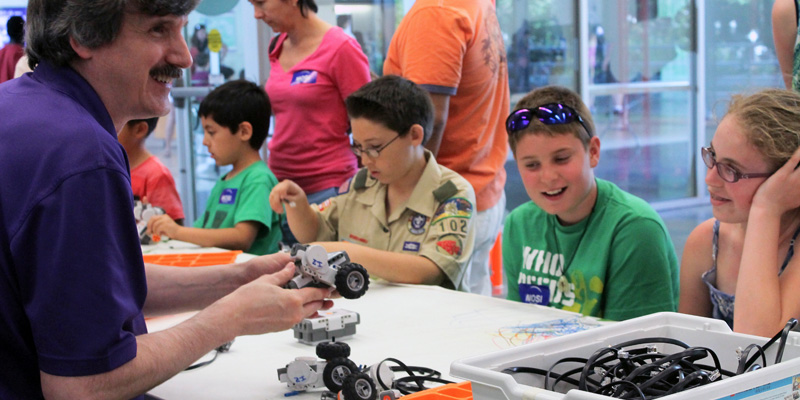 Another great Tampa option is the exciting Museum of Science and Industry. MOSI offers more than 100 interactive exhibits great for younger children. Many of these exhibits explore basic concepts of the natural world, while others simply encourage the students to exercise their imaginations in the service of learning. You'll find themed areas including "I Wonder...," "Journey Through the Skies," and "ConnectUS" (which showcases the future of technology. There's even a planetarium to explore! Getting In: Museum of Science and Industry tickets are included with the Go Orlando Card.
Remember to Save on Orlando Area Field Trip Attractions
So if you're planning a trip for your class or family and are in search of some top school trip attraction options, we hope you check one or a few of these out. And don't forget -- if you want to save big on admission to these great field trip ideas, a Go Orlando Card may be a smart choice. We even offer discounts on large group purchases, which can help save your school's budget even more.