A popular entertainment hub, Orlando draws in millions of visitors each year. The best things to do in the city run the gamut – from iconic theme parks to fantastic cultural amenities, you'll never be bored here. Whether you're taking a selfie outside the iconic Cinderella Castle at Disney World, making a splash at Aquatica, or strolling through the winding walking trails of Kraft Azalea Garden, the City Beautiful promises a vacation to remember. But with so many draws also come some drawbacks – big crowds, high heat, and heavy price tags. If you've never visited before, you might just be wondering when it would be the best time to go. Thankfully, that's what we're here for! Keep scrolling to read through our comprehensive overview of when to make your way to Orlando! 
November - December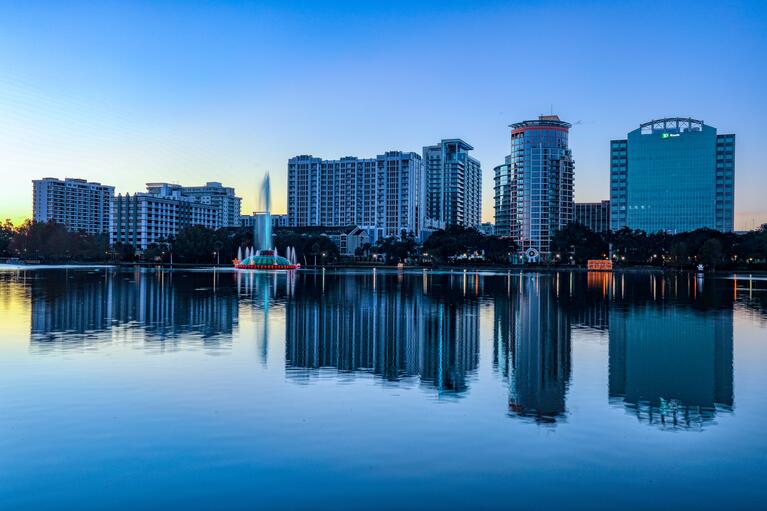 Sure, the first thoughts that come to mind when you think of Orlando are sunny blue skies and high temperatures. But for those who are looking to beat the heat, the holidays are a great option. Though you'll be miles more comfortable, the major attractions are still likely to be pretty busy (this is the holiday season, after all). Still, there's a reason that so many are drawn towards visiting during this time of the year – during these months, the popular sites pull out all the stops for the holidays - and quite frankly, it couldn't be more magical. Some top things to do during this time of the year include: 
Disney Very Merriest After Hours - This event includes four hours of holiday festivities, including Minnie's Wonderful Christmastime Fireworks, Mickey's Once Upon a Christmastime Parade, as well as an exciting stage show. And as if that wasn't enough, on select nights you can catch captivating ''snowfalls'', transforming the park into a magical winter wonderland. 
International Festival of the Holidays - A fantastic celebration of culture, Epcot's International Festival of the Holidays rings in the merriest time of the year with

a global celebration of Christmas. Don't miss out! 

Dazzling Nights - Thousands of lights bring Harry

P. Leu Gardens to life purely for our enjoyment. Enjoy live music and interactive elements in this wonderful seasonal dreamland. 
October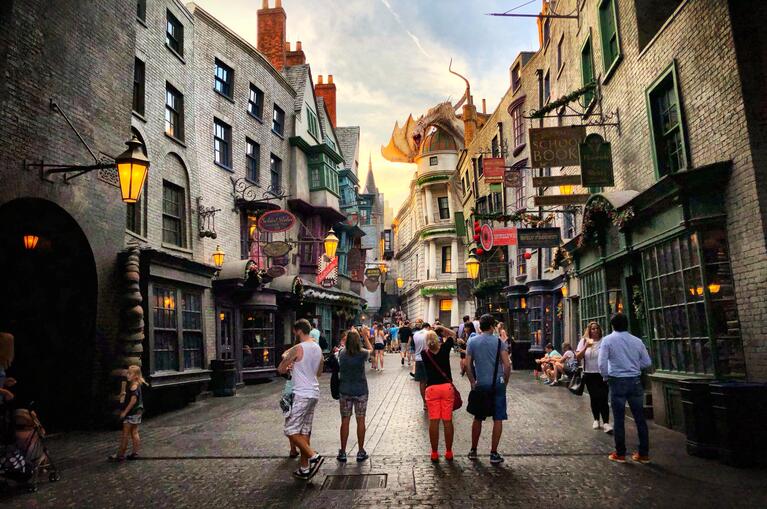 While the City Beautiful is enjoyable any time of the year, we especially love October. Though hurricane season isn't quite over yet by this point, temperatures are a little lower than in the summertime, making it great for visiting outdoor attractions. The major plus of visiting during October is, of course, Halloween. If you're anything like us, your favorite holiday incites total fear - and luckily, Orlando knows how to do it right. Of course, the theme parks go all out for this one – so much so that it'd be rude not to check them out. As for nightlife, the best Halloween events take place downtown. And for those who like to play it cool, you'll find a lot of interesting and crafty festivals cropping up all across the city. Additionally, you can get great value on accommodation and activities during this time of the year. Some of the best things to do during October include: 
Oktoberfest – Who doesn't love an Oktoberfest? Held each year in Avalon Park, this traditional Bavarian festival has a beer garden, live music, and plenty of food to go around. We couldn't think of a better way to spend a festive afternoon in

Orlando.  

Disney After Hours Boo Bash – Held each year at Magic Kingdom, this three-hour-long event features seasonal entertainment, exclusive culinary offerings, and more. Don't forget to dress up! 
January - February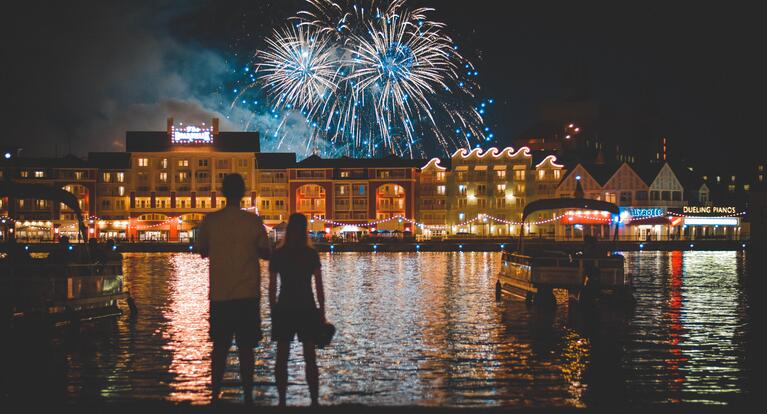 Another good time to visit Orlando is at the start of the year. If the city's famous tropical weather is what concerns you about making the trip, then this is the coolest time to go. With lowered temperatures and drier weather, the period between January and February is an especially great choice for those who are planning to visit a lot of theme parks. We recommend packing clothes which you can layer with, since it can get pretty chilly in the evening, and the weather can be quite unpredictable. This is also a prime period to explore the city's most iconic sites since it's during the school term, and the area will be less crowded. Though there aren't any holidays during these months, Orlando is one of those places where there is a lot happening all year round. No matter what you choose to do, we're sure it'll be fantastic!  
September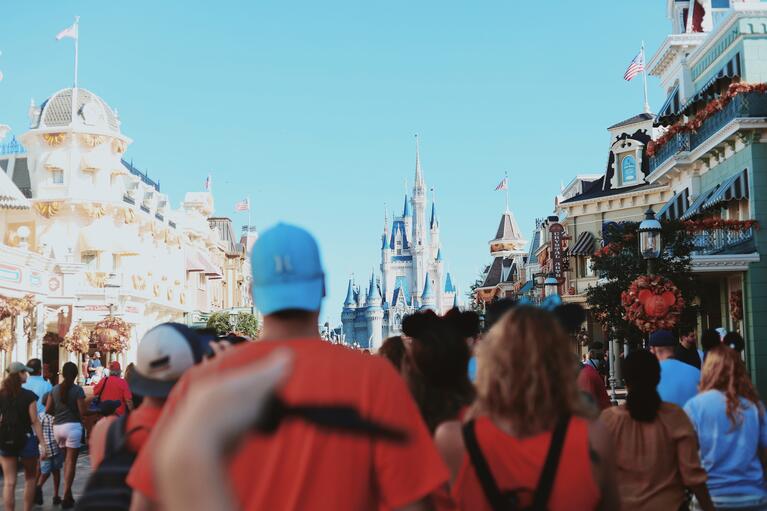 If crowds are your enemy, we recommend going in September. Sunseekers and adrenaline junkies alike will love this period since it's still hot-hot-hot, but without all of the hustle and bustle compared the that of peak tourist season. Since schools are back into action the first week of September, you'll find that even the city's most popular attractions are much quieter. We recommend packing summery clothing since it's still likely to be warm and humid during September. Because it's low season, this is one of the more affordable times to visit Orlando. Around this time of the year, you'll be able to find some great deals for hotels, events and dining. Whether you're travelling as a large group, a couple, or a solo traveller, September is a fantastic option for those looking to explore all of the city's main draws. Some of our favorite things to do in September include: 
Fairy Doors Exhibit – Throughout the month of September, Harry P. Leu Gardens transforms into a magical forest with its Fairy Doors exhibit. At the event, you are tasked to spot the intricate wooden doors hidden around the park on some of the centuries-old trees.  

Lakeridge Wine and Cheese Festival – Kick back and relax at Lakeridge Winery with a wide variety of culinary offerings from local artisan vendors and of course, plenty of wine to go around!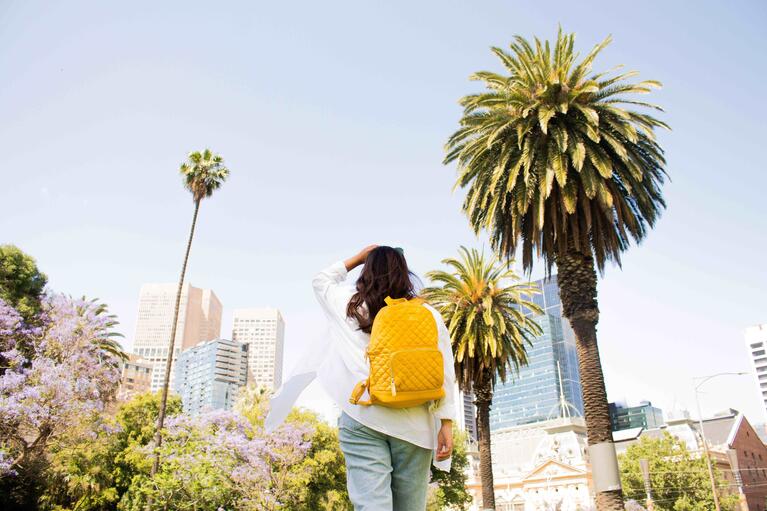 Orlando is truly a special place to visit. Boasting spectacular theme parks, wondrous nature attractions, and interesting cultural institutions, there's never a shortage of awesome things to do here. To make the most out of your trip, it's important to have structure. Remember – there's no single perfect time to visit, only a time that's right for you. To find out how to save money on your trip, check out our Explorer Pass and All-Inclusive Pass. For more details, make sure to connect with us on Instagram and Facebook. With Go City, you can see more, for less.