One of the most exciting times in Orlando is spring when we start to see the city really open up. Offering all the same perks as the summertime, just without the unbearable heat, Orlando in April presents ample opportunity for adventure and exploration. Though the city is known for its famous theme parks, we assure you that this place isn't a one-trick pony. Whether you're a nature lover, an artsy type, or a foodie, you're sure to find something to suit your tastes. From Riding Spaceship Earth at Epcot and photo opportunities at Madame Tussauds to relaxing walks through Kraft Azalea Garden and Disney Wilderness Preserve, here is how to make the most of your time in the city. 
See the Sites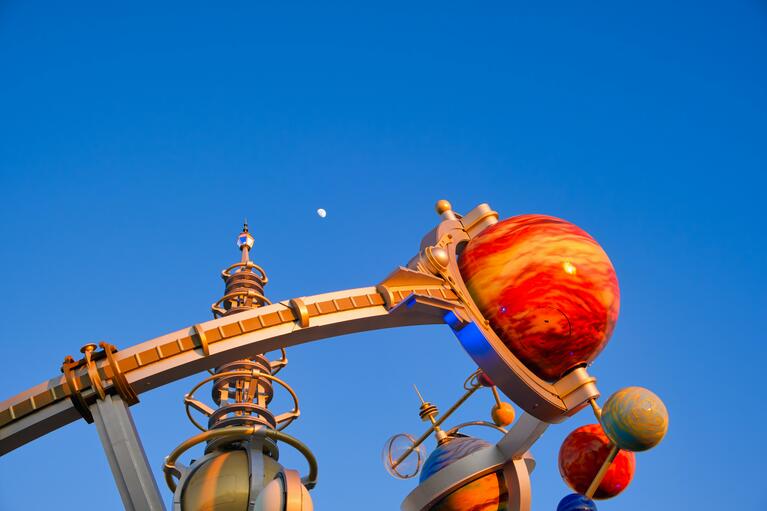 It would be a sin to make a trip to Orlando without visiting any of its famous theme parks. Owned and run by The Walt Disney Company. Epcot is the perfect place to spend time with friends and family. Standing out for its unique chosen theme, this place is dubbed as the ''permanent world's fair'', for its particular focus on human achievement and innovation. The park is divided into four neighborhoods, each with its own theme: World Celebration, World Discovery, World Nature and World Showcase. Within each area, you'll find shows, activities, and entertainment. Unlike other big theme parks, there are more attractions than there are rides at this place – but that's what makes for a truly unique encounter! Thoroughly iconic and undoubtedly different, this place provides the ultimate entertainment experience for those of all ages. 
For pop-culture lovers and film enthusiasts, the next item on our list is an absolute must. To capture the real essence of Hollywood right in the center of Orlando, there's no better place to be than Madame Tussauds. Offering 6 separate display sections of popular celebrities, the establishment provides a great interactive experience for all visitors. The figures are pretty spectacular close up, paying close attention to detail whilst also embodying the true spirit of each person depicted. A super fun and unique attraction, this one is not to be skipped out on!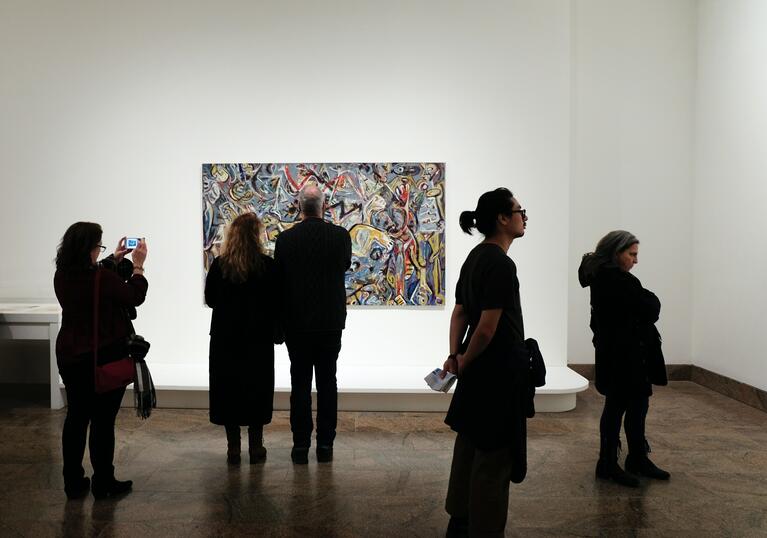 In a place like Orlando, sometimes it can seem like the city is saying thing one and one thing only: ''visit our theme parks!'' Still, if you do your research, you'll find that the area is just as multifaceted as any other. A great stop for all creative types, the Cornell Fine Arts Museum seeks to preserve, display and exhibit artworks ranging from antiquity right through to the contemporary. Upon entrance, visitors can enjoy an expansive collection of over 5, 000 objects, including prints, drawings, sculptures and more. Highlights include Andy Warhol's photographs and polaroids, and works by Pablo Picasso and Jean-Michel Basquiat.  
Get into Nature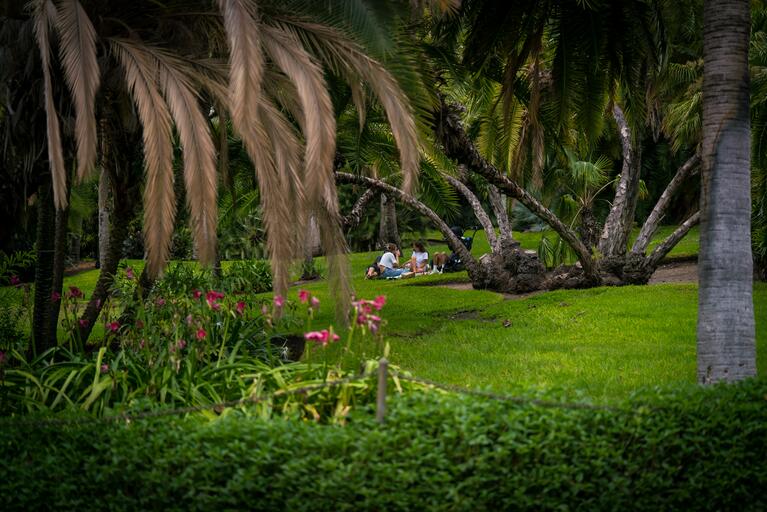 Though Orlando is perhaps most famous for its outlandish theme parks, it's also home to some lush green spaces  - you just have to know where to look!  A total must-do for nature lovers, Kraft Azalea Garden is the perfect place for taking a balmy springtime stroll or watching the sunset over Lake Maitland. Billed as Winter Park's Secret Garden, the property has less of a perfectly manicured feel, and more of a wild and romantic vibe. Open all year round, this area has magnificent cypress trees, a beautiful fountain, and of course, azaleas. April is a great time to visit since you'll be able to spot beautiful egrets, mockingbirds and woodpeckers around the park.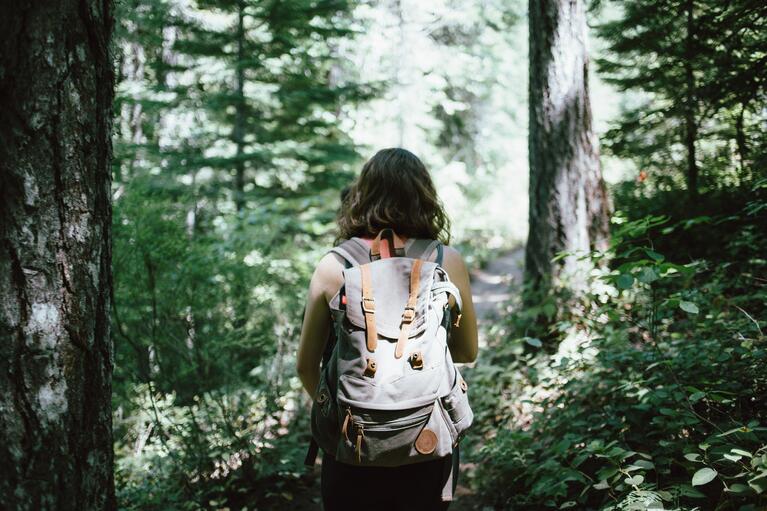 If you're a seasoned visitor to the Sunshine State, you might just know about its beautiful landscapes. Hidden amongst the suburban stretch of South Orlando, the Disney Wilderness Preserve provides the perfect retreat from the city. Covering over 3,500 acres of restored wetlands, this place is an environmentalist's paradise just waiting to be discovered. Home to over 1,000 species of plants and animals, this area showcases the unique southern ecosystem in all its glory. Make time for a tranquil walk through the forests, take an off-road buggy tour to learn more about the area, or catch a movie under the stars - the choice is yours! Whatever you choose to do, there's no doubt it'll be great. 
Relax!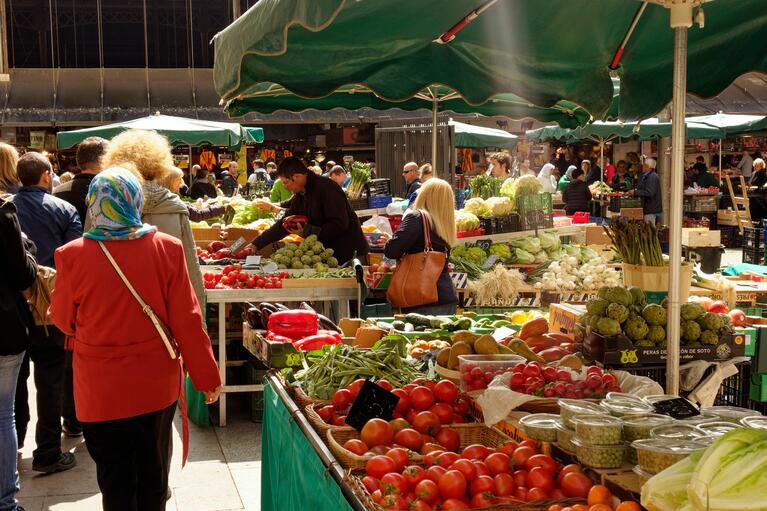 When touring, one of the best ways to get to know the area is by visiting a local market. Take advantage of the beautiful springtime weather and l like a local at Winter Park Famers' Market. Held every Saturday afternoon, this place is known for purveying a wide array of organic veggies, artisan cheeses, and locally sourced honey. Although you probably won't be taking home any produce, there are a lot of food and art vendors to choose from. Dive into the crowds, soak up the atmosphere and grab some lunch! 
If you're looking to take a break from all of the buzz, why not head to the mall? Since its opening in 2002, the Mall at Millenia has become an Orlando favorite for spending some quality family time and slipping in all of that much-needed retail therapy. Located just south of downtown, the mall has over 150 stores to choose from, ranging from high-end luxury and in-demand brands to high-street stores. Whether you're looking to browse, pick up some souvenirs for your loved ones back home, or just sit back and relax, this place has all you need for a bit of downtime.  
Set along the eastern coastline, Orlando is not a place to hole up indoors. The area caters to all types of travellers, and there are plenty of opportunities to discover something new. Orlando's theme parks are a must – whether you love rollercoasters, waterparks, or animals, there's a little something for everybody here. If you're an outdoorsy type, then the area has many parks and preserves to be explored. For those looking for something a little more relaxing, there are a lot of cultural amenities and markets to check out. Whatever your pleasure, you're sure to find something for you in the Sunshine State! Explore the city to its fullest with Go City's All-Inclusive Pass or Explorer Pass. If you'd like to know more, connect with us on Instagram and Facebook. With Go City, you can see more, for less.