It's not always easy to plan a vacation the whole family will love – especially if you're dealing with teens who may be, shall we say, a little bit picky about what they want to see and do. In search of things to do in Orlando with teens that won't make them roll their eyes? Check out our list of suggested teen-friendly attractions for ideas, including...
Gatorland
Kennedy Space Center
ICON Orlando (formerly Coca-Cola Orlando Eye)
WonderWorks
Ripley's Believe It or Not!
Congo River Adventure Golf tickets
The Cirque Magique Dinner Show
Fun Spot America
and more...
Save on Admission to Attractions Teens Will Love
Many of these teen-friendly Orlando attractions are included on the Go Orlando® Card. Choose as you go from dozens of top attractions and save up to 55% on combined admission vs paying at the gate. See all available passes, attractions & prices – Learn more.
Roam the Great Outdoors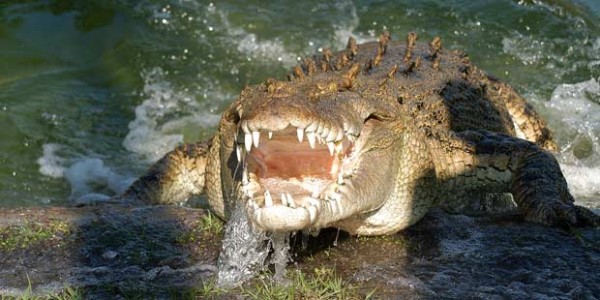 Even if your kid isn't the hiking type, there's something to be said for giving the Everglades a shot. This National Park is absolutely gorgeous and is filled with an amazing variety of wildlife, from the iconic Florida alligators to exotic plant life. The photos you'll be able to take in the Everglades will be simply stunning, and will certainly help get your teen those likes on their Facebook photos! Visit Gatorland for an extended chance to meet the famous gators (and even see some gator wrestling!), or hop aboard a fun airboat tour for a more comprehensive overview of the natural world in Central Florida. Getting In: Gatorland Orlando tickets and Boggy Creek Airboat Tour tickets are included on the Go Orlando Card.
Explore the World of Outer Space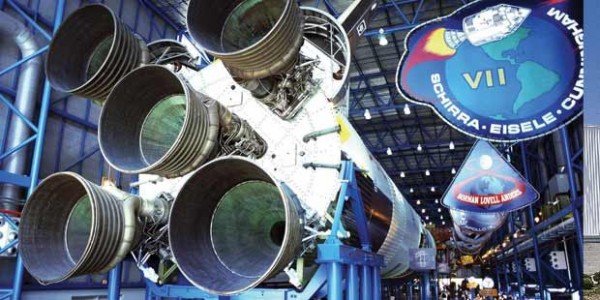 For those aspiring astronauts or engineers out there, there is no better place in the world than the Kennedy Space Center. It's the home of all things space exploration, and is filled to the brim with exhibits, artifacts, equipment, and even veteran astronauts ready to answer your questions. Check out one of the many included IMAX films, tour real launch areas, and train in space flight simulators just like the astronauts do! Your space-loving teens will be enthralled. Getting In: Kennedy Space Center tickets are included on the Go Orlando Card.
View the City from Above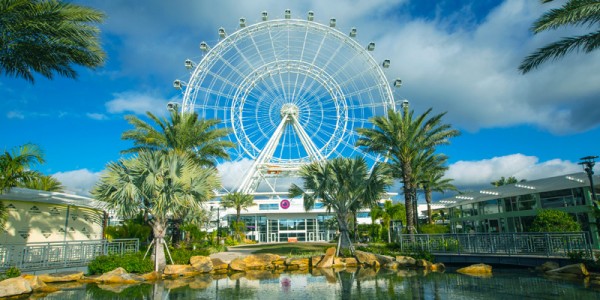 While some sightseeing options may seem dull to your teens, ICON Orlando is anything but. See the amazing vistas of Orlando from 400 feet in the air, suspended in state-of-the-art capsules with interactive narration. It's actually the tallest observation wheel on the east coast! You'll be able to see the Orlando skyline, the area's many theme parks, and even all the way to Cape Canaveral. It's also a great photo opportunity and a good chance for them to perfect that ideal Instagram post. Getting In: ICON Orlando tickets are included on the Go Orlando Card.
Explore the I-Drive Corridor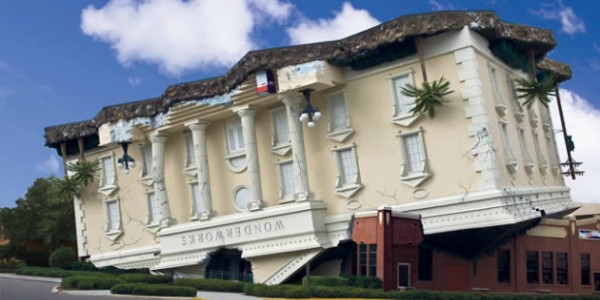 There are so many attractions packed into one this one amazing neighborhood that you could basically confine your entire trip to the International Drive Corridor and never miss a thing. If you're looking for zany fun and excitement with a little educational twist, WonderWorks is a good spot (probably best for younger teens). For the older crowd, and those who love all things weird and wonderful, Ripley's Believe It or Not! is an excellent option. It's filled with exhibits and artifacts that will truly fascinate visitors. For the animal lovers among your family, SEA LIFE Aquarium is a favorite destination. With more than 5,000 amazing creatures to marvel at, you'll never tire of this experience. Movie fans, don't despair -- you don't need to travel to Hollywood to meet your favorite celebrities! Head to the astonishing Madame Tussauds to see all the top stars, from movies and music to history and politics. Check out our post for some fun International Drive attractions. Getting In: WonderWorks Orlando tickets is included on the Go Orlando Card. Ripley's Believe It or Not! Orlando tickets on the Explorer Pass.
Feel Like a Little Kid Again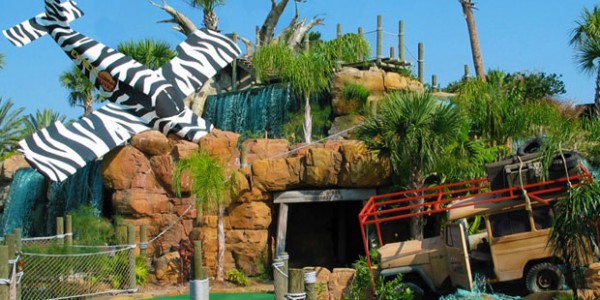 Even teens understand the value of nostalgia. Let them feel like a little kid again with a fun family-favorite activity that everyone will enjoy -- a good game of mini-golf. This time, though, it's got a more exciting spin on it that will keep your teens captivated. Congo River Adventure Golf is more than just a mini-golf course, it's a whole new way to play the game. Your competitive teens will also enjoy searching for lost artifacts throughout the course to win some prizes. Afterwards, let them loose in the Congo River Arcade for some more fun! Getting In: Congo River Adventure Golf tickets is included on the Go Orlando Card.
Visit a Classic Amusement Park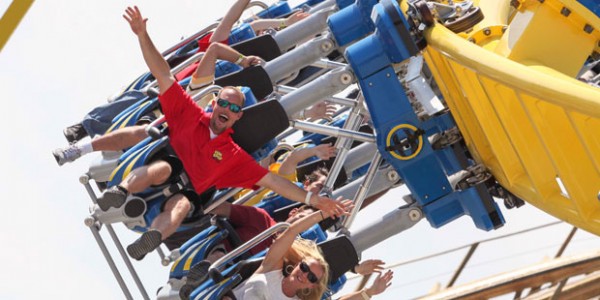 There's just something so exciting about the first rush of the roller coaster, or the thrill of being spun around at high speeds. That's why Fun Spot America is such a delightful destination for the whole family. With several different ride options to choose from, from go karts to Orlando's only wooden roller coaster, we're sure you'll find something to satisfy even the most skeptical teen. If nothing else, you can give them some time in the arcade and some good old-fashioned cotton candy. After all, what do teens love more than some friendly competition and a sugar rush? Getting In: Fun Spot America tickets are included on the Go Orlando Card.
Dolphin Racer Speedboat Cruise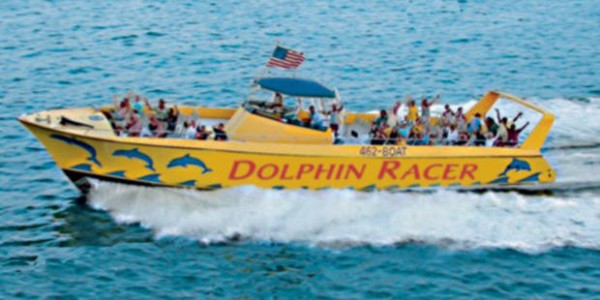 If you're willing to drive a bit outside of Orlando to the Tampa area, the Dolphin Racer Speedboat Cruise is a great option for adventure-loving teens. This exhilarating speedboat ride combines the fun of a jet boat with the delightful sightseeing potential of a marine life cruise. Dolphins love to play in the wake generated by this amazing vessel, so you'll get to see these playful pals follow your boat as you zip around! Getting In: Dolphin Racer Speedboat Cruise tickets are included on the Go Orlando Card.
Remember to Save on Admission
There you have it. Our list of some of the top things to do in Orlando with teens during your upcoming trip. Remember, many of these great activities are included on the Go Orlando Card and/or Orlando Explorer Pass, where you can save up to 50% on combined admission vs paying at the gate. Consider adding a few of these teen friendly options to your vacation itinerary. Enjoy!