If you're visitng the Orlando area but are looking for things to do in Florida other than the theme parks, don't worry! There's plenty of things to do in Orlando for those who crave a gentler thrill.
Central Florida is a traveler's paradise - fabulous weather, delicious cuisine, and attractions to appeal to any and all visitors.
Explore your cultural side with museums. Cultivate your tan on the beach or a cruise. Indulge your inner child (or your own children) with a visit to a classic amusement park. Whatever you have in mind, Orlando's got you covered for things to do.
To help you plan that perfect Florida vay-cay, here's a list of fun things to do in Orlando besides theme parks, including other entertainment and amusement options to help maximize your experience.
The Wheel at Icon Park
The Wheel at ICON Park is located on International Drive and is part of the I-360 complex. Be sure to add this high up on your list of things to do while in Orlando. First opened in 2015, this 400-foot observation wheel has quickly become an "iconic" part of the Orlando skyline and Orlando experience.
The Wheel offers stunning views of downtown Orlando and on a clear day, you may be able to see Cape Canaveral to the East. Viewing the Wheel from the ground up will give you a greater sense of its magnitude. The wheel is lit every evening and sunset flights may be a perfect choice.
Kennedy Space Center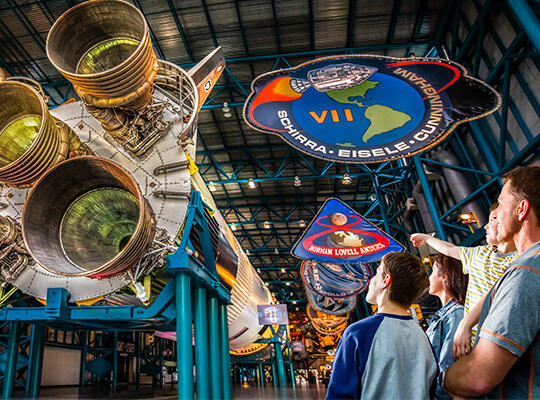 Visit NASA's launch headquarters, the only place on Earth where you can meet astronauts, see rockets, experience flight simulations, and even see a real launch (check the launch schedule in advance). The Kennedy Space Center is just an hour east of Orlando near Titusville and well worth the drive! The Kennedy Space Center Visitor Complex features educational and engaging "Mission Zones" where attractions and tours are organized by chronological era--from the beginning of space exploration to current and ongoing projects in space.
Interested in seeing a real launch? Check the Kennedy Space Center schedule of events and see if you can plan your visit around any of the upcoming launches. Launch viewing is included with all general admission tickets to the Kennedy Space Center.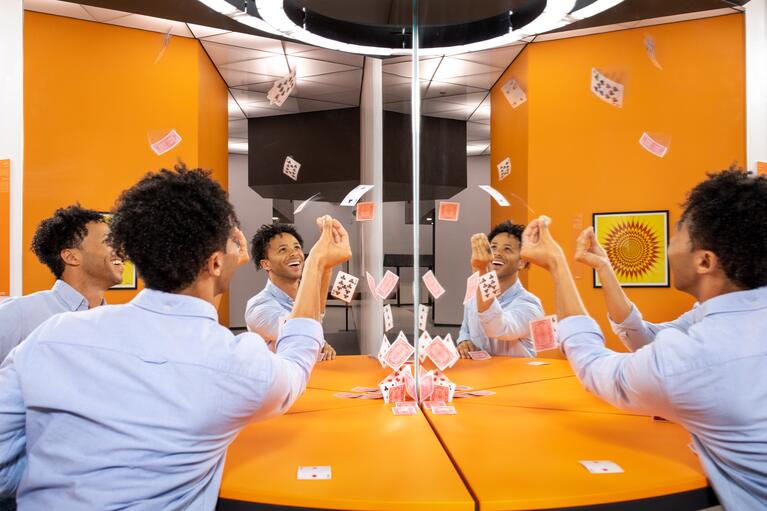 Museum of Illusions
Ready to have your perception of reality challenged?! Enter the world of the Museum of Illusions, home to over 50 exhibits where you'll find yourself defying the laws of gravity, shrinking to miniature size, and gazing into infinity...
Have your world shifted 90 degrees in the Rotating Room, get lost in space inside the Infinity Room, and experience mind-bending optical illusions in the fantastic Anti-Gravity Room.
You won't want to forget to bring a camera so you can capture some awesome memories, but if you do then don't fret, the Museum of Illusions has a built-in photo experience in some of the key exhibits!
Gatorland: The Alligator Capital of the World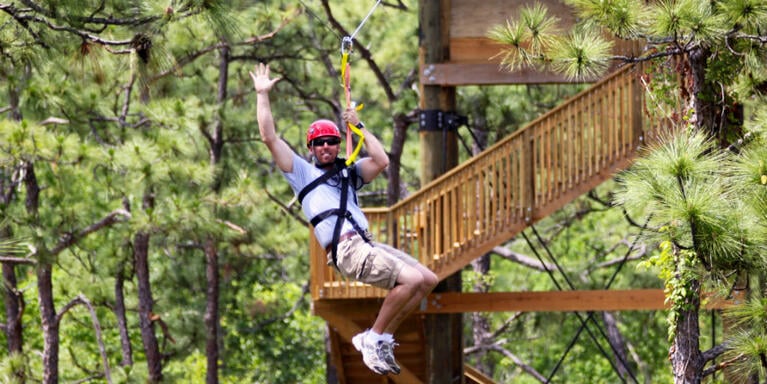 Also known as the 'Alligator Capital of the World,' Gatorland is a must-see for anyone who wants to get a real feel for Everglades' nature, culture, and animals. This 110-acre theme park and wildlife preserve is filled with engaging exhibits, exciting rides, and thrilling gator-themed entertainment.
There are so many things to do here, but we'll name a few of our favorites: take advantage of 1,200 feet of zip lines for the whole family, participate in "rookie" gator wrestling for young visitors, climb an observation tower, take a train ride through the park, and step inside an aviary.
Check out one of the multiple shows scheduled daily. Be sure not to miss the four rare "white" alligators that call the park home.
Boggy Creek Airboat Tour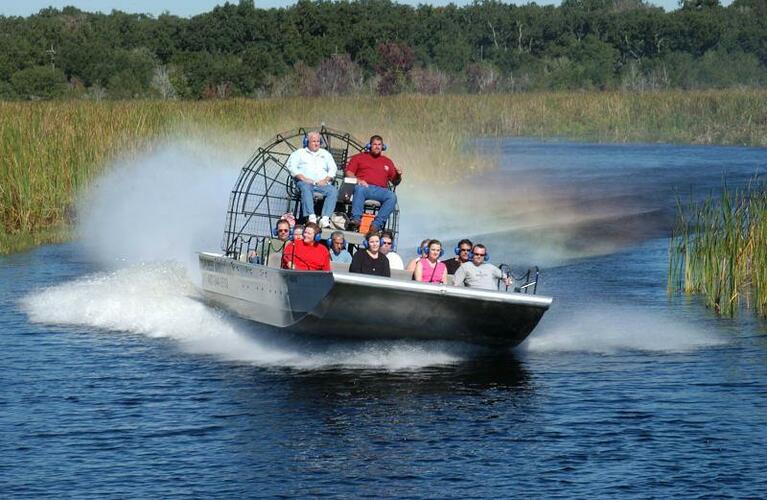 No Florida trip is complete without an airboat ride!
Embark on a Boggy Creek Airboat adventure and explore the Central Florida Everglades, home to lots of alligators, turtles, birds, and other diverse Florida wildlife. Enjoy the speed and thrills of skimming above the water's surface while getting an up-close look at plenty of native wildlife in Central Florida.
This is the perfect thing to do for families, combining an adrenaline rush, appreciation of the environment, and Florida's natural beauty. If you're visiting in the summer, consider an evening tour to avoid the high heat of the mid-day.
WonderWorks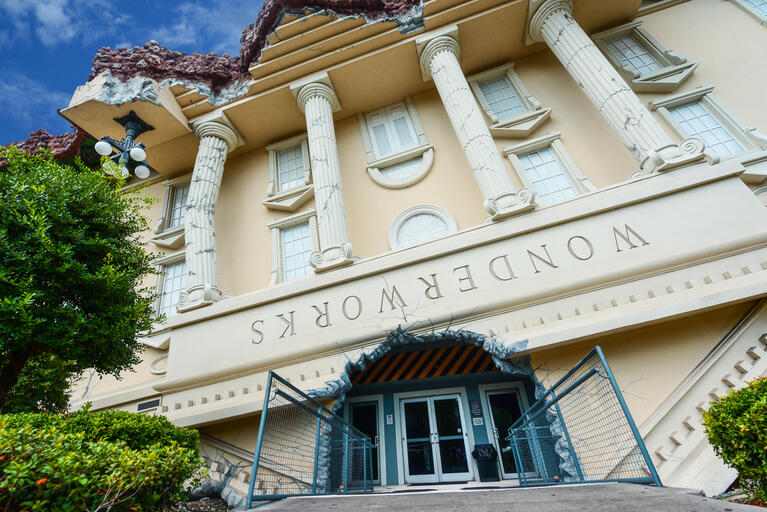 Image Credit: WonderWorks Orlando[/caption]
Young travelers will especially appreciate the 100+ hands-on science exhibits at WonderWorks, while parents will love the educational elements. Just north of the Orange County Convention Center on I-Drive, WonderWorks' upside-down construction is attention-getting!
Inside visitors will find laser tag, a rope course, a 6-D motion ride, and lots more. Lie on a bed of nails and learn about how the distribution of your weight keeps you from getting impaled, experience a 5.3-degree earthquake simulation, design your own roller coaster, feel the winds of a 74-mile per hour hurricane, and many other exhilarating activities!
Madame Tussauds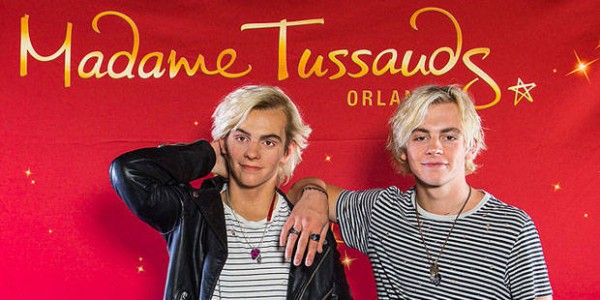 Image Credit: Madame Tussauds Orlando[/caption]
World-famous for their life-sized, realistic wax figures, Madame Tussauds Orlando is selfie heaven. It's the ideal destination for your star-struck teens, your cartoon-loving little ones, and your Netflix-bingeing selves.
Pose with such famous "people" as Kung Fu Panda, Jimmy Fallon, Pitbull, Scarlett Johansson, Brad Pitt, Michael Jackson, Shrek, and many more. While photos are not allowed in some Orlando attractions, Madame Tussauds encourages them! This is a self-guided attraction so take your time visiting with your favorites stars.
Outta Control Magic Comedy Dinner Show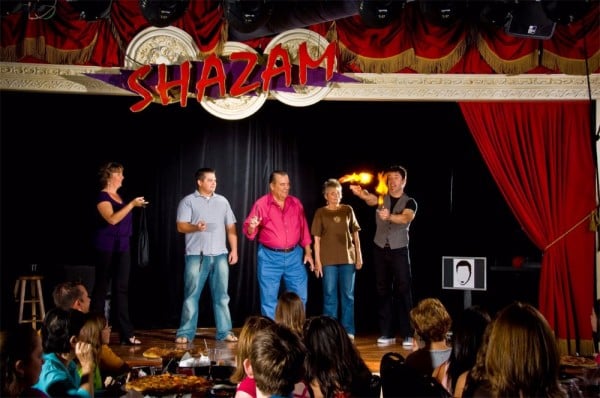 If you're looking for something unique to add to your dining itinerary, the Outta Control Magic Comedy Dinner Show is it. This 90-minute improv comedy show is a delight not to be missed.
Enjoy the comedic stylings of your hosts as they pull you into the entertainment with active audience participation. You can also marvel at magic tricks, watch your host predict the future, and even have your mind read. At the same time, you'll be able to dine on a casual but tasty meal of pizza, salad, dessert, and unlimited beverages. Take the kids to experience a wonderful evening out they'll never forget!
SEA LIFE Aquarium Orlando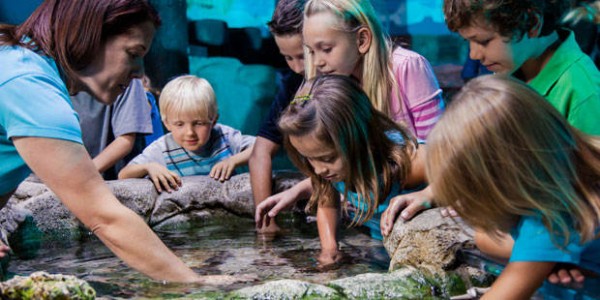 Part of the I-360 complex along I-Drive, SEA LIFE Aquarium provides a glimpse into the future of aquariums. This attraction is engineered to provide visitors - especially young ones - with experiences that are up close and personal. Explore the world's oceans through amazing plexiglass windows and tunnels. Visitors will get to see sharks, rays, turtles, and a hands-on touch pool experience. 
This is a visually stunning day out for adults and an educational one for children. The gift shop at the end offers a variety of souvenirs and gifts and provides a prize for small visitors who complete their 'passport' through the aquarium.
Congo River Adventure Golf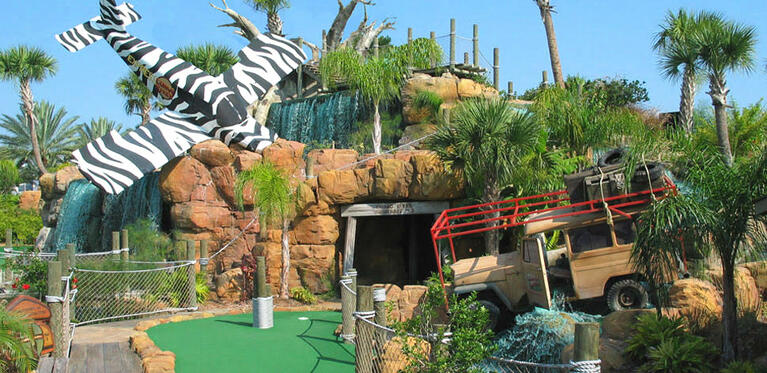 If you're in the market for some good, old-fashioned family fun, Congo River Adventure Golf has got you covered. This award-winning mini-golf course is beloved among visitors for many reasons.
Here you can explore caves, feed live alligators, play video games, challenge family members to Florida's most unique basketball hoops game, and take part in gem mining. Play the Exploration Game, a game within a game as you go through your adventure. Find the necessary artifacts and return to Safari Headquarters to claim your reward.
Be sure to budget in enough time to fully enjoy everything Congo River has to offer!
Gray Line Orlando Tours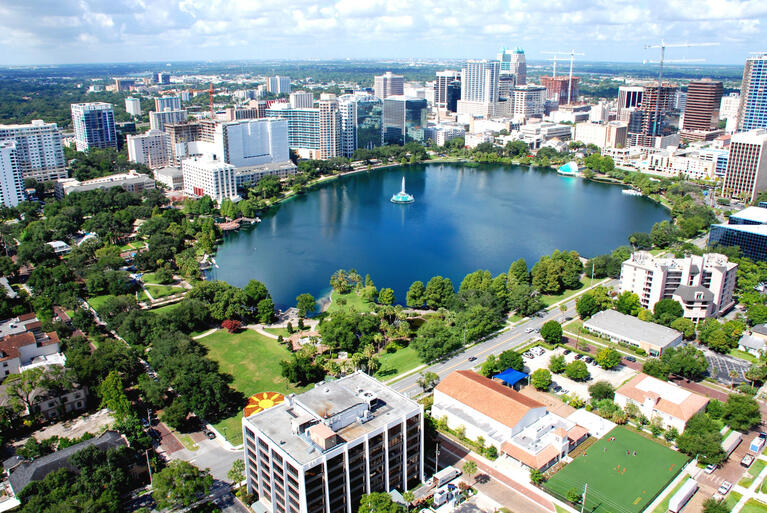 One of the best ways to really "see" Orlando is on a Gray Line Orlando Tour. Their City of Orlando Tour is an excellent option for first-time visitors and it comes highly recommended by travelers. Orlando is a large metropolitan area with a vibrant downtown. Start with a cruise through Lake Eola around Winter Park and through the town of Celebration, where you can enjoy the unique architecture of this global city.
After you get off the boat, you'll have time to stroll around Park Avenue, Orlando's shopping and dining district filled with cute boutiques, great wine bars, and more. Finally, pay a visit to the City of Celebration, an ideal community designed by none other than Walt Disney himself.
Winter Park Scenic Boat Tours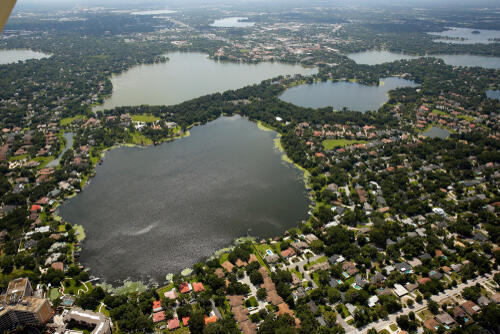 Relax aboard a scenic pontoon boat tour of the pristine Chain of Lakes in Orlando's Winter Park area. These Winter Park boat tours offer hour-long, guided cruises through three of the seven lakes and two, narrow man-made canals on the tranquil waters. Tours include views of opulent private homes and mansions, palms swaying in the breezes, and the occasional alligator basking on the shoreline.
The Escape Game Orlando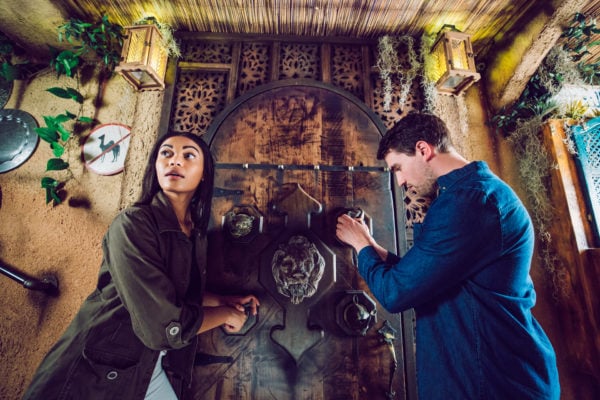 After some theme park-style fun with a challenging twist? Get a group of friends or family together and solve one of several themed escape room games. You'll have 60 minutes to put your problem-solving skills to the test and work as a team to escape before it's too late.
Take your pick from loads of uniquely themed games including Playground, where you'll be transported back to your childhood to do some crazy classroom assignments, and Prison Break where you'll carry out a daring escape from your cell.
Save on Admission to Popular Orlando Attractions
Besides these there are even more things to do in Orlando and Go City is a better way to sightsee in Florida. If you buy one pass you can choose from dozens of Orlando activities and save up to 50% off combined admission vs paying at the gate. It's a no-brainer really.