From sunny beaches to the wilds of the Everglades to the gleaming urban streets of downtown, there's a lot to do during Orlando Spring Break 2019. It's a perfect getaway spot, offering amazing attraction choices that span the gamut from wildlife excursions to science museums and beyond. If you're considering taking a spring break trip to Florida this year, but aren't sure what you want to see, here are our suggestions for things to do in Orlando. Top attraction options include:
SeaWorld Orlando
WonderWorks
LEGOLAND Florida
Everglades Tour
ICON Orlando (formerly Coca-Cola Orlando Eye)
And more!
And while you're planning your Orlando excursions, don't forget about the all-inclusive Go Orlando Card®. It includes admission to many of the top Orlando area attractions, leaving you more left over for that perfect souvenir. See all available attractions, passes, and prices -- start here.
Explore the Magic of LEGOLAND Florida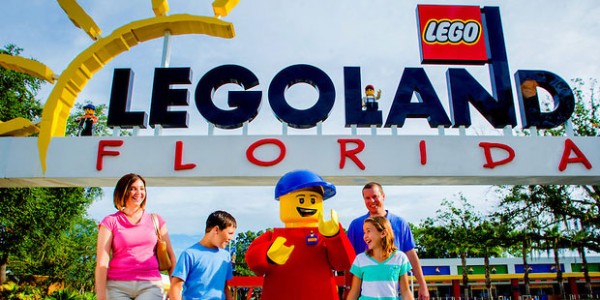 When you're on a vacation with kids, you do everything you can to make their trip magical. With a visit to LEGOLAND® Florida, you're definitely making a few dreams come true this year. You'll probably need hours to explore this wonderland – the place where their favorite toys are brought to life in astonishing ways. With beloved characters like the creatures from the World of Chima to the girls from Heartlake City, your kids will be enjoying many of the park's amazing themed areas. Other regions of the park include the famed MINILAND USA (featuring scale replicas of some of the country's most famous buildings and landmarks), LEGO City Rescue Academy (where kids can be firefighters for an afternoon), and the beloved LEGOLAND castle (home to knights, princes, and princesses). Getting In: Admission to LEGOLAND Florida is included with the Go Orlando Card®.
Enjoy Adventures at SeaWorld Orlando
Today can be another opportunity to discover the magic of Orlando with a visit to SeaWorld Orlando. It's one of the most popular attractions around, with its park-theme park, part-aquarium vibes. Encounter exotic animals from around the world as you explore themed areas like Turtle Trek, Dolphin Cove, and Pacific Point Preserve. Then, get your thrill on with a few rides aboard world-class roller coasters like the Manta and the Kraken. Or, opt for water rides like the Journey to Atlantis. Be sure to stop by our favorite area of the park, Antarctica: The Empire of the Penguin.
Getting In: 
SeaWorld Orlando tickets
are available with the Build Your Own Pass.
Indulge Your Love of Nature
Now is your chance to enjoy the wild and majestic beauty of the Florida wilderness. Explore the Everglades on an airboat tour that highlights both the amazing grasses and trees of this National Park, and the iconic gators that Florida is so famous for. If you really loved the few glimpses you got of alligators, then you'll have to pay a visit to the one and only Gatorland, also known as the Alligator Capital of the World. It's over 100 acres of wildlife preserve with a fun and festive theme park built right in. Kids and adults alike will marvel at all the things these critters can do, and it's even a little bit educational with regards to their conservation and outreach work.
Getting In:
Airboat tour tickets
 and 
admission to Gatorland
 are both included with the Go Orlando Card®.
Play Astronaut for a Day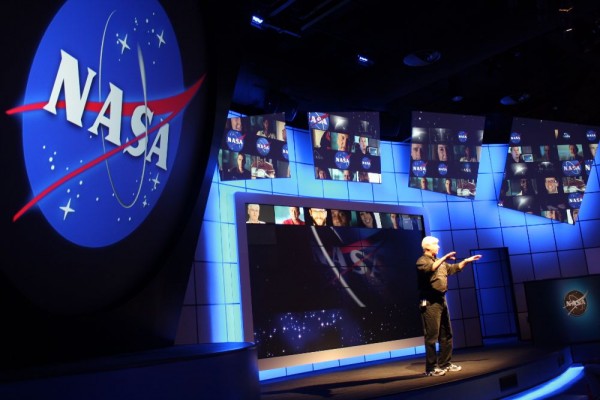 One of the most unique offerings in Orlando is the famed Kennedy Space Center. Home of many of the country's most impressive technological and scientific discoveries, this fascinating complex houses exhibits and objects that will delight space lovers of all ages. Tour working areas of the space complex, where rockets launched and astronauts trained in simulators. Meet a real veteran astronaut who can tell you all about his or her experiences, and get a chance to see artifacts and objects from the history of space flight. Visitors with smartphones will also want to make sure to download the Kennedy Space Center's popular app! Getting In: Admission to the Kennedy Space Center is included with the Go Orlando Card.
Explore Urban Orlando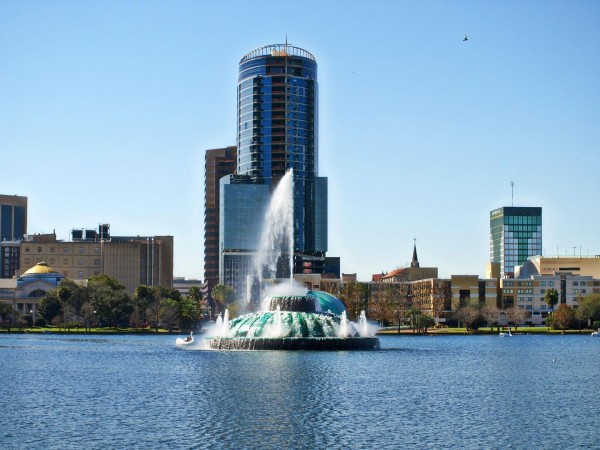 While you've probably been in and around downtown Orlando by this point, you haven't seen all there is to see about this eclectic, sprawling urban area. To remedy this, you'll want to take an exhaustive city tour of Orlando, which covers all the hot spots and big regions of the city. Start with a visit to the charming Lake Eola, one of the most beautiful areas in town. Next, hop aboard a scenic boat tour in Winter Park, a lovely neighborhood for boutique shops and restaurants. Then, head to the Park Avenue district, another great shopping option. Finally, you'll end the long afternoon with a trip to Celebration, the perfect town envisioned by Disney. Getting In: Orlando city tour tickets are included with the Go Orlando Card®.
Enjoy the Water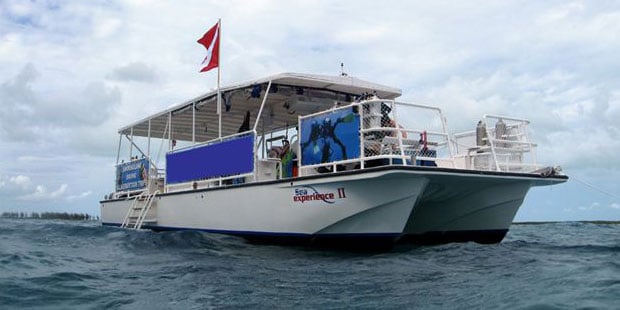 One of the many nice things about Florida is that the temperature of the ocean is actually quite nice by March. If you want to enjoy the chance to get out on the water, a cruise like this glass-bottom boat ride is an exciting option. Taking off from Fort Lauderdale, this cruise sails through one of the many natural coral reefs found in this part of the ocean. You'll get the chance to peer into the ocean below through the glass bottom of your vessel. You can also opt to snorkel for a bit to get closer to the fabulous tropical fish. Getting In: Glass-Bottom Boat & Snorkeling tickets are included with the Go Orlando Card®.
Kid-Friendly Attractions Everyone will Love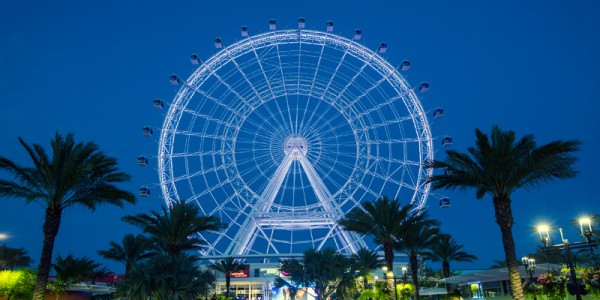 If the kids are getting antsy and you want them to burn off some energy, take them to the exciting WonderWorks, a great attraction just for them that's both educational and fun. Or, if you're in the mood for something everyone can enjoy, spend some time exploring the International Drive (I-Drive) corridor. You'll find plenty of top attractions like Ripley's and mini-golf courses and the famed ICON Orlando. Getting In: WonderWorks tickets and ICON Orlando tickets are included with the Go Orlando Card®. Ripley's Believe it or Not tickets are available with the Orlando Explorer Pass.
Cool Off at a Water Park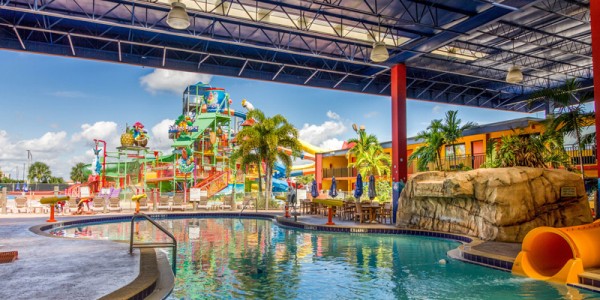 While you're in the I-Drive area, consider a trip to CoCo Key Water Park. It's a smallish park, but features 14 exhilarating slides and tube rides plus heated pools and a kid-friendly play island. There's even a teen specific pool, so the older kids can enjoy themselves without feeling like they need to hang around the little ones. Throw in a tiki bar for the adults, and you've got yourself one fun afternoon! It's a great way to get a break from the humidity, which even this early in the year can be a bit overwhelming. Getting In: Admission to CoCo Key Water Park is available with the Build Your Own Pass.
Spend Some Time in Tampa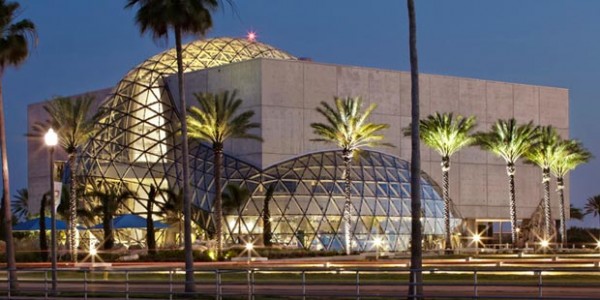 One of the truly great things about Florida is how close the cities are to one another. You can go from Orlando to neighboring Tampa in as little as 90 minutes with the right traffic. Once you're there, you'll find a whole new wealth of attractions to explore. If you want something kids and adults can both enjoy, the Museum of Science & Industry is a good option. There are some amazing attractions at this museum, like the enchanting Saunders Planetarium, or the fascinating "Mission: Moonbase" exhibit. Spend a few hours here and you're set! Of course, given that you're here in the spring, it's bound to be pretty warm. Why not take advantage of the nice weather with a cruise? Hop aboard the Dolphin Racer for a speedy sightseeing cruise through the waters of Tampa Bay. Keep an eye out for playful dolphins! Getting In: Admission to the Museum of Science and Industry, and Dolphin Racer Speedboat tickets are included with the Go Orlando Card®.
Save on Admission
So there you have it – a selection of fun attractions and activities to keep the whole family happy on your spring break trip. Whether you prefer to enjoy the warm weather with some outdoorsy things, or like to explore the cultural offerings of urban Florida, there's something wonderful for you to enjoy in sunny Orlando. Don't forget to pick up an all-inclusive Go Orlando® Card to help cover the cost of admission to many of these great attractions!