Orlando is a lovely city to visit year-round, but it does have a rainy season between June and September. So if you're traveling to Orlando during the summer, it's likely that you'll run into some rain. In search of things to do in Orlando when it rains? Check out a few of our favorite indoor options to make the most of bad weather in Florida.
A few of the available activities include…
WonderWorks
Kennedy Space Center Complex
ICON Orlando
Ripley's Believe It or Not!
Madame Tussauds
And more!
WonderWorks Orlando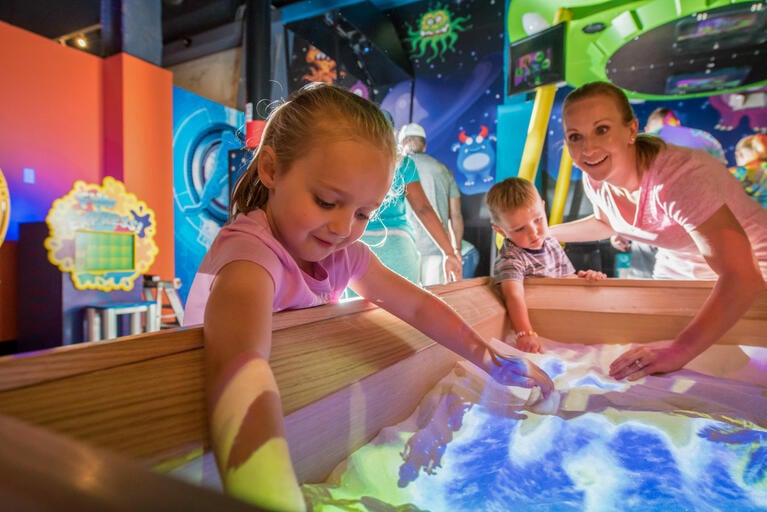 The hardest part of a rainy vacation when traveling as a family is the problem of how to keep the kids occupied on a day when they can't run around and play.
Let us solve that problem for you – pay a visit to the amazing WonderWorks Orlando and your kids can run, play, and learn to their hearts' content. They call themselves an indoor amusement park, and that's a pretty apt description. There are dozens of exhibits, themed areas, and interactive objects that allow visitors to learn as they play.
A few ideas include...
Get blown away by hurricane-force winds and then feel what it's like to experience an earthquake that measures 5.3 on the Richter scale in Disaster Zone.
In Bed of Nails, lie on a bed of thousands of super sharp nails and feel absolutely nothing. (Then learn the science behind it!)
Make your way to the mound and pitch to your favorite Major League players at Velocity Ball. But beware, the umpires aren't about to go easy on you: you'll hear "ball," "strike," or "homerun!" based on the pitches you throw.
Play a sport unlike any other - a game WonderWorks calls Mind Ball. This challenging biofeedback game for two employs EEG technology, allowing players to use their brains (only!) to move the ball across the table.
In WonderCoasters, build a virtual roller coaster you'd never see at any other type of amusement park with the Wonder Simulator, and then go for a ride on it! Anything's possible when you have the ability to turn 360 degrees in every direction!
Climb to the top of the Indoor Ropes Challenge Course, a three-story, glow-in-the-dark course complete with 20 different obstacles, such as suspension bridges and swinging beams.
One minute you're in the theater and the next you're in the middle of the action with the 4D Extreme Motion Ride. The 12-seat theater takes visitors to new levels of entertainment by combining 3D film with special effects and full motion seats.
Enjoy a little friendly competition with a game of Lazer-Tag in WonderWorks' enormous (10,000 square feet!) blacklit maze. The fast-paced excitement can then be followed up with the video arcade area and huge prize redemption center.
Kennedy Space Center Complex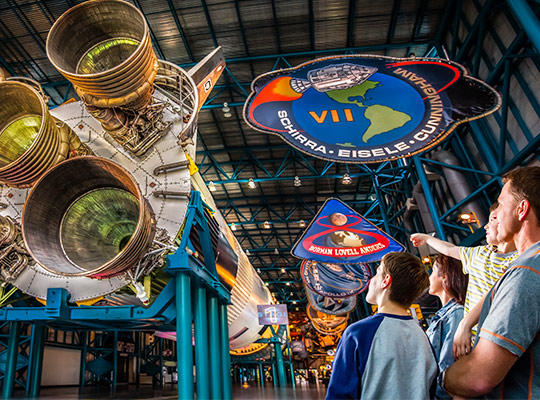 Literally millions of visitors flock to this amazing complex each and every year. The Kennedy Space Center is the heart of spaceflight in the United States, and it's one of the top attractions in all of Orlando.
While it's home to NASA's launch headquarters, it includes so much more than that for visitors. Travelers can see giant rockets, spend some time in real flight simulators, meet a veteran astronaut, and much more. Take a tour of the facilities, take in an informative IMAX show, and you'll get the complete Kennedy Space Center experience.
ICON Orlando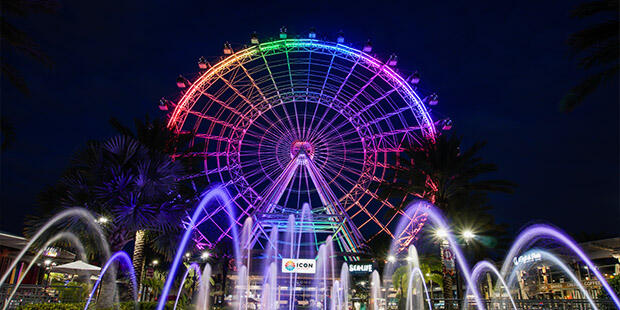 Although your view will be a bit foggier than it might be on a clear day, it's still a good chance to see the beautiful cityscape from 400 feet in the air on the fabulous ICON Orlando.
Of course, you'll get to see beyond just Orlando, too – you can see glimpses of far out into Central Florida, including local theme parks and greenspaces. It's a great opportunity to snap some fun photos with the whole family, and plus there's something really cool about seeing rain from up above, too.
Ripley's Believe it or Not!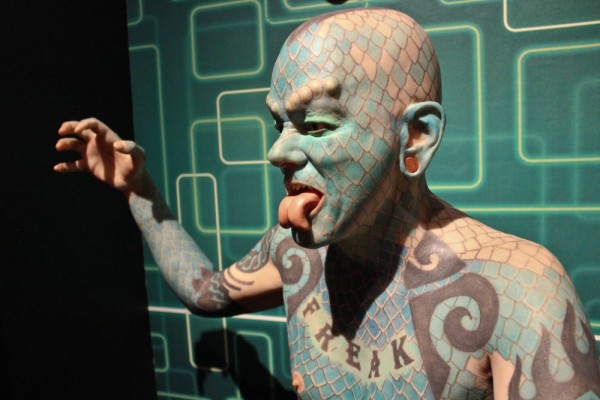 Kids and adults alike will get a kick out of the weird and wonderful things going on at Ripley's Believe it or Not! There are hundreds of different exhibits that are designed to attract visitors of all stripes, whether you're intrigued by shrunken heads or are fascinated by dinosaur fossils.
The extensive collections at Ripley's span much of the natural and manmade world, and included things as diverse as micro-sculptures and a section of the Berlin Wall.
Titanic: The Artifact Exhibit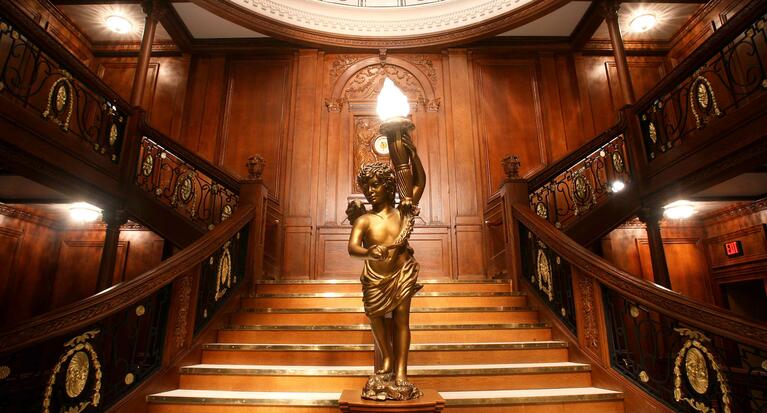 So you've seen the movie a time or three. Now it's time to explore the real history of the world's most famous sinking ship at Titanic: The Artifact Exhibit. This 20,000-square foot attraction actually recreates models of the iconic places of this beautiful ship, from the Grand Staircase to the First Class Parlor Suite.
Actors in costume play real figures from the Titanic as they tell you all about the history of her design, construction, and fateful journey. Enjoy an hour-long guided tour of the facilities, then explore on your own as you wander through 200 artifacts from the ship and from the Hollywood production.
American Police Hall of Fame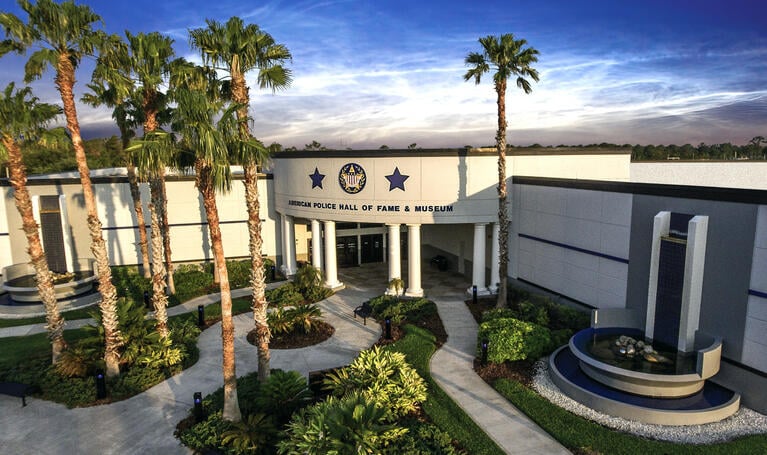 Fans of police procedurals like CSI and Law and Order will relish the chance to explore the super informative American Police Hall of Fame.
See how crime-solving plays out in real life, with a chance to view real forensic technologies and tools, view fun artifacts like counterfeit money, and see a model crime scene. It's fun for kids and adults, so don't worry about scaring little ones.
Museum of Science and Industry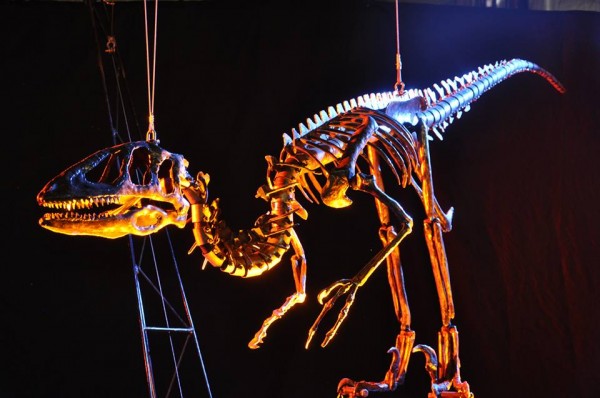 Image credit: Museum of Science & Industry Facebook page.[/caption]
Take a ride to Tampa to explore one of the region's most popular museums – the Museum of Science and Industry. A distinctive science museum, MOSI offers more than just exhibits about how things work. Instead, they have interactive, immersive exhibits that involve you in learning the practice and principles behind a phenomenon or invention. Investigate the future of 3-D Printing. Sit back and relax in a driverless car. Explore NASA's model moon base. And so much more! Although it's primarily geared towards kids, adults will get a kick of out this attraction, too.
SEA Life Aquarium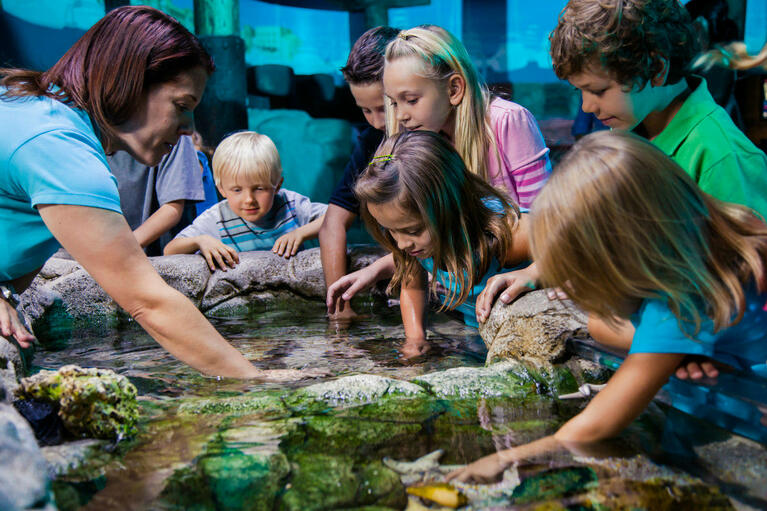 Animals lovers rejoice! The delightful SEA Life Aquarium offers all the beauty and color of the world's waterways in a convenient indoor setting. Home to more than 5,000 aquatic plants and animals, there's plenty to see here to keep all the family entertained here. Check out the themed habitats and learn all about the sea life in the highly interactive displays. You can see sharks and sea turtles swimming overhead as you take your turn in the 360-degree ocean tunnel and even touch a green sea anemone in the hands-on rock pool.
Madame Tussauds Orlando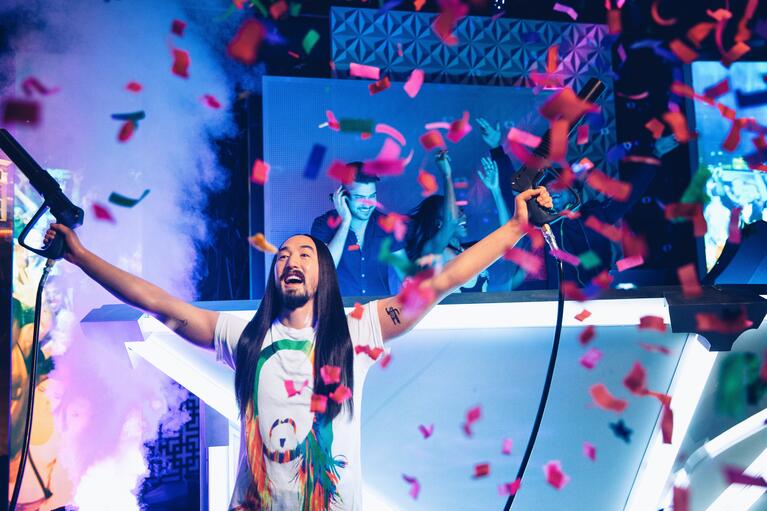 A visit to Madame Tussauds is the perfect indoor attraction that everyone will love. Get the opportunity to "meet" your favorite celebrities and snap that perfect photo. Get a taste of what it's like to mingle with the stars! Various themed areas in this popular attraction feature actors like Brad Pitt, musicians like Taylor Swift, and even directors like Steven Spielberg.
Dinner Shows & Festive Dining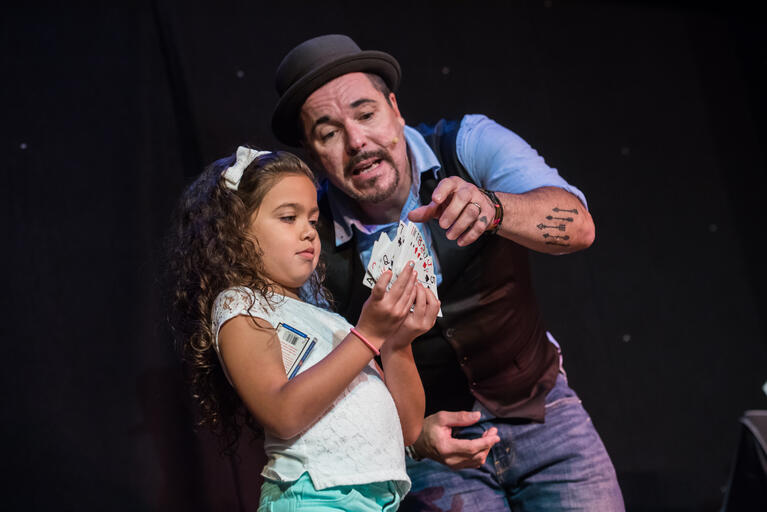 A popular vacation idea in Orlando is the dinner show. There are many varieties, but what they all share in common is food, fun, and a great evening. Choose wonder and amazement at the Cirque Magique Dinner Show. You'll see everything from exciting magic tricks to delightful acrobatic feats. If you're looking for something more immersive, the Pirate's Dinner Show is a treat for the whole family.
It features swashbuckling and a series of massive ships modeled after historic vessels . Seriously, you'll feel like you're dining in a pirate lagoon. If your party consists of adults only, then you might want to head to the Treasure Tavern. It offers hilarious and mildly naughty humor alongside tasty food and drinks. 
Enjoy some Shopping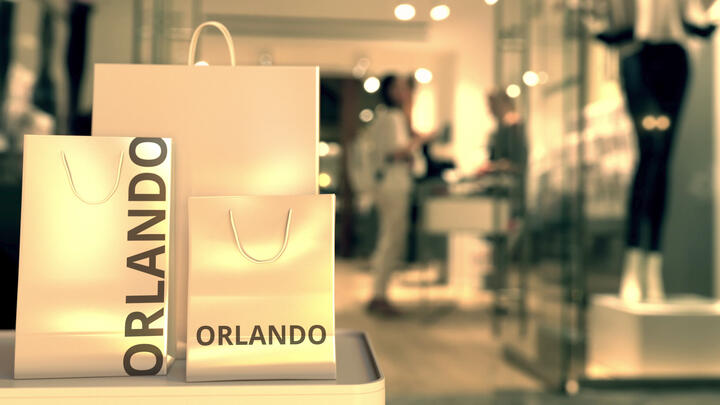 One of our favorite things to do on a rainy day is to take advantage of local Orlando shopping opportunities. Make the most of them and get some souvenirs, restock our closets, or pick up something special.
Some top local places to shop around Orlando include the upscale Mall at Millenia and the popular Orlando International Premium Outlets. Or, try the family-friendly Pointe Orlando, which also includes movie theaters and restaurants. If you are looking to shop when the weather is not quite so rainy, head to Winter Park for some cute boutique shops and local hidden gems.
The Escape Game Orlando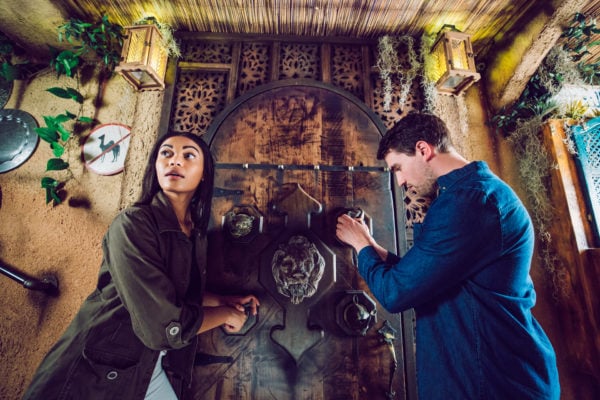 Escape rooms are perfect for rainy days. Challenge a group of friends or family to one of several themed games. You'll have 60 minutes to put your problem-solving skills to the test. Can you work as a team to escape before it's too late?
Take your pick from loads of uniquely themed games including Playground, and be transported back to your childhood for some crazy classroom assignments. Or, choose Mission Mars, where you'll work together to repair a spaceship so you can get back to Earth.
Escape the miserable weather and get stuck into solving some tricky puzzles and fun challenges.
Rainy Day Recap
Rainy day in Orlando? No worries! There are plenty of indoor activities and things to do to enjoy with the whole family. Keep in mind that many theme parks also offer indoor components, even if the bulk of their activities are outside.
Visiting during a rainy day can sometimes be an advantage, then, because you'll encounter fewer lines at certain times of the year.
Don't forget to pick up an all-inclusive Go Orlando® pass, which provides admission to many of these indoor attractions. Choose as you go from a number of fun attractions and save on combined admission vs. paying at the gate. See all available passes, attractions & prices – Learn more.