Planning a vacation to Orlando? Orlando is a renowned entertainment destination in Central Florida, attracting families from all over the world with its diversity of theme parks, attractions, museums, and much more.
Whether you're interested in theme park adventure, museum enlightenment, or good old-fashioned outdoor adventure, Orlando's got you covered. If you're looking for things to do in Orlando with kids, check out this list of our favorite kid-friendly activities, including…
LEGOLAND® Florida Resort
Kennedy Space Center
ICON Orlando
SEA LIFE Aquarium
Fun Spot America
WonderWorks
Congo River Adventure Golf
Gatorland: The Alligator Capital of the World
and more...
Consider adding a few of these kid-friendly attractions to your vacation itinerary.
LEGOLAND® Florida Resort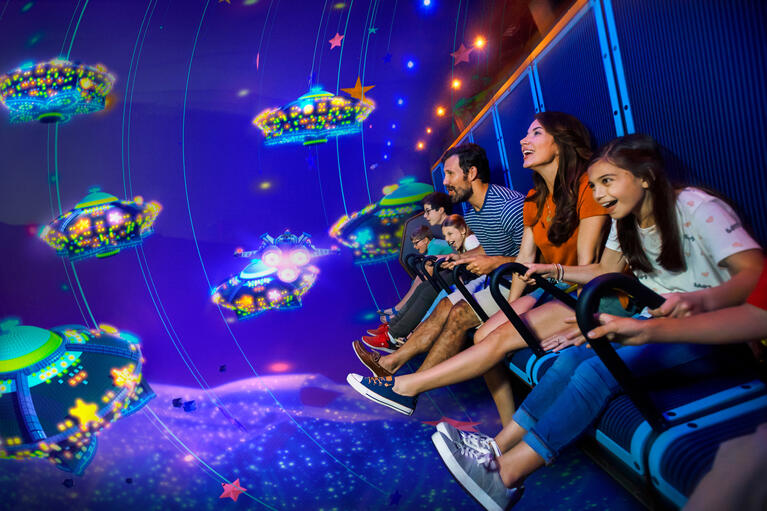 Love all things LEGO®? Then you won't want to miss the chance to spend a day at LEGOLAND Florida Resort. This place is the perfect place to take the kids. From rides and slides to interactive building areas and character meets, LEGOLAND has it all. With highlights like thrilling roller coaster rides for the older kids to the cozy DUPLO play area for the little ones, this park has plenty to appeal to kids of all ages.
Don't miss out on the World of Chima, an exciting area within the park dedicated to the popular LEGO brand. Featuring an interactive water ride, a dedicated play area, and a totally cool 4-D movie experience, the World of Chima is chock full of fun!
Another new fun experience that all your kids are sure to love is the LEGO NINJAGO ride, an immersive videogame-like adventure that allows visitors to fight back against the forces of evil.
Kennedy Space Center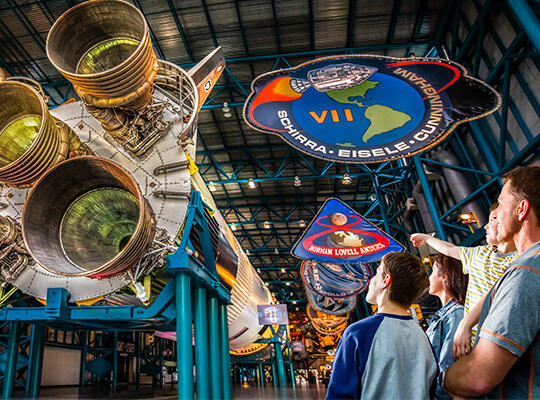 You won't want to miss a visit to this "stellar" institution. The home of the American space program for decades, Kennedy Space Center has seen some of the most important events in scientific history, including the launch of the famous Apollo missions and the Space Shuttle Program.
Explore NASA's stomping grounds as you tour the facilities, marvel at the launch pad, and enjoy the many interactive exhibits. Watch real footage from space, interviews with astronauts, and see actual souvenirs from the Moon! It's a must do for lovers of science and space.
ICON Orlando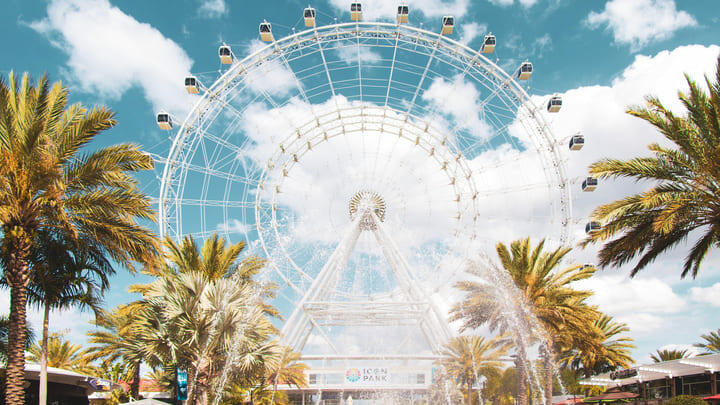 Get above it all and get a new perspective on Orlando from 400-feet above ground on The Wheel at ICON Park. Kids will get a kick out of saying they took a spin on the tallest observation wheel on the entire east coast of the US. You'll get 360-degree views of Orlando's skyline, nearby theme parks, and beautiful landscapes. On a clear day, you'll be able to see all the way to Cape Canaveral. It's also a perfect opportunity for your kids to get that most-liked Instagram shot. 
SEA LIFE Aquarium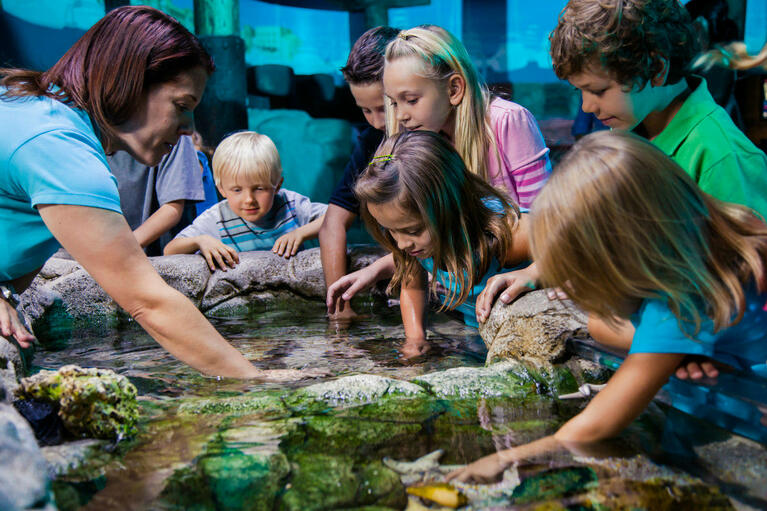 If you're looking for things to do in Orlando, you should add SEA LIFE Aquarium to your holiday itinerary. It's the perfect place to go for families, kids, and adults.  
Your little ones will come face-to-face with more than 5,000 creatures including, seahorses, jellyfish, barracudas, and even a giant pacific octopus. And you'll also learn about the important conservation efforts the organization is so passionate about.
In the aquarium's Coastal Rockpool you can stroke a starfish, tickle a sea anemone and more in this hands-on exhibit.
Fun Spot America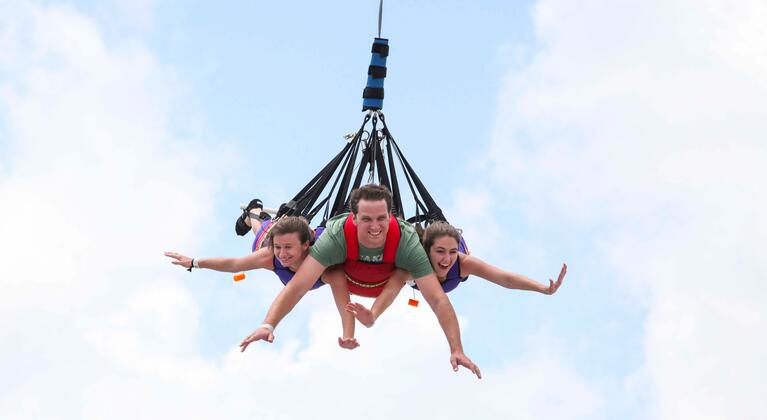 With Go City®, you get a 4 ride sampler at Fun Spot America - Orlando's favorite local theme park. From the infamous SkyCoaster to the iconic White Lightening (Orlando's only wooden roller coaster), there are plenty of classic amusement park rides to choose from. Plus, you can also enjoy a spin around their multi-level Go Kart tracks, a session of bumper cars with your siblings, and soar through the air in the Paratrooper ride.
WonderWorks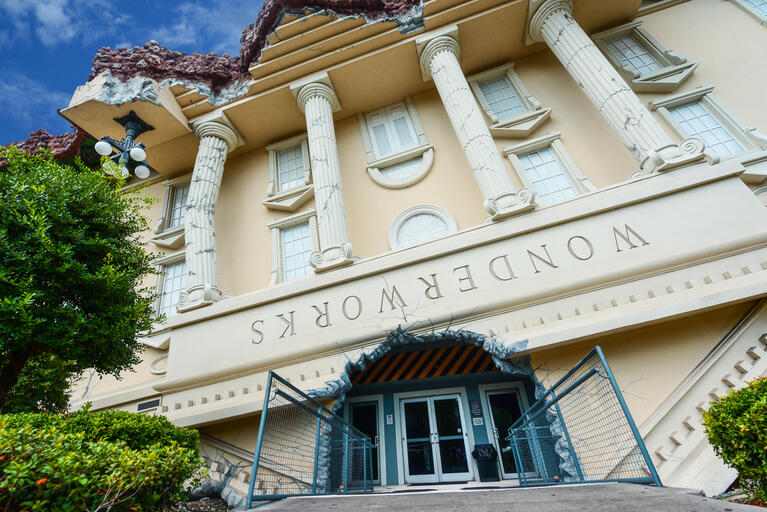 For starters, this is probably the only upside-down museum you'll ever visit. WonderWorks is full of wacky fun and amazing, unbelievable exhibits that will truly inspire a sense of wonder in your kids. In fact, there are more than 100 different interactive exhibits, things to do, and play with!
Some highlights include a simulated earthquake, an exhibit that measures the speed at which you can pitch a baseball, the chance to design your own roller coaster, and even an indoor ropes course. Now your admission also comes with access to lasertag - the perfect family competition. This attraction is all hands-on and sure to be a delight for kids of all ages.
Congo River Adventure Golf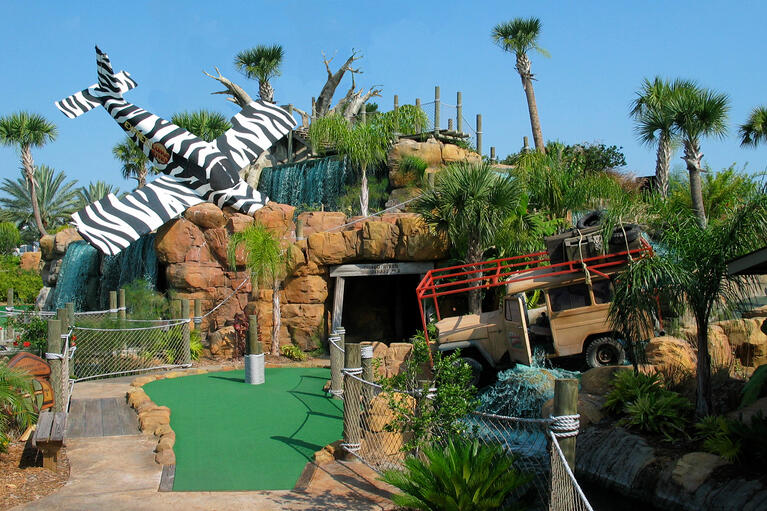 Who doesn't love a few relaxing rounds of mini golf? Now at the Congo River Adventure Golf course, you have the chance to take the whole family on a delightful afternoon of mini golf fun. There are more than 8 locations to choose from, including this one in Orlando.
This is so much more than just a golf course – it's an entire world modeled after the African safari experience of Stanley and Livingstone, including waterfalls, caves, jungles, and more. There's also an indoor arcade to enjoy after you finish a few rounds.
Gatorland: The Alligator Capital of the World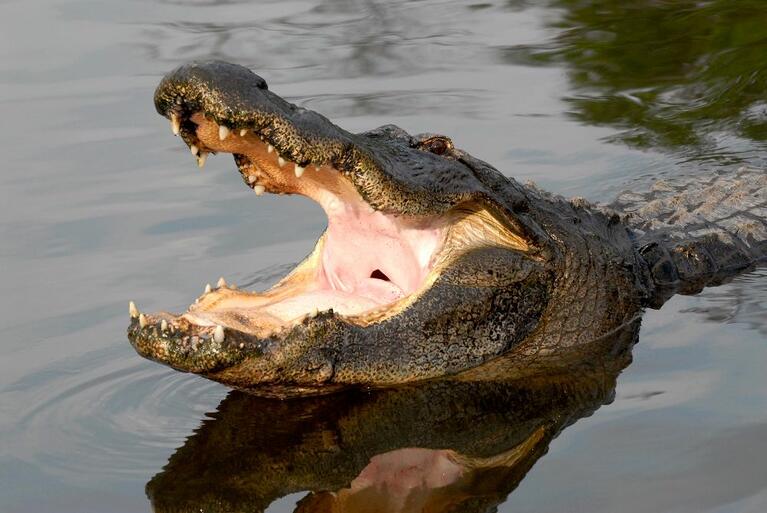 Welcome to Gatorland! AKA – the Alligator Capital of the World. This place has everything Gator, making it a quintessentially Florida attraction and thing to do that you just won't find anywhere else. This 110-acre theme park / wildlife preserve showcases these marvelous creatures through exciting exhibits and entertainment options.
Of course, they have a few crocodiles, too! There's also a petting zoo (alligators are, perhaps fortunately, not among the selected animals), a nature walk, a number of educational wildlife programs, and several popular reptilian performances. If you want to get a taste of the Florida wilderness, this is the place to be. Your kids will love the chance to interact with these terrifying creatures in a safe environment.
SeaWorld Aquatica Waterpark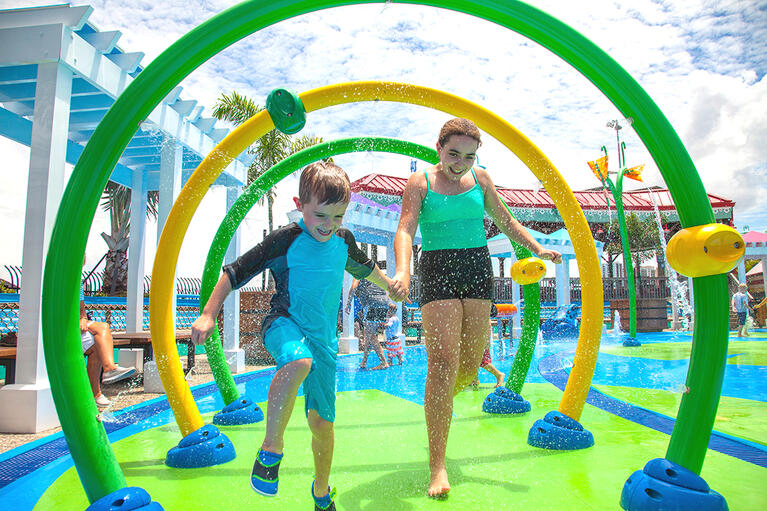 Florida is a hot and humid place to be for much of the year, so why not cool off with a visit to the refreshing and exhilarating Aquatica Waterpark? Run by SeaWorld, this fun park is exclusively dedicated to figuring out all the most creative and exciting ways to get you wet! There are plenty of things to do, from colossal waterslides to raft and log rides, this park has everything. You'll also find a shallow play area for little kids, so you don't need to worry if they're not up for serious swimming.
Busch Gardens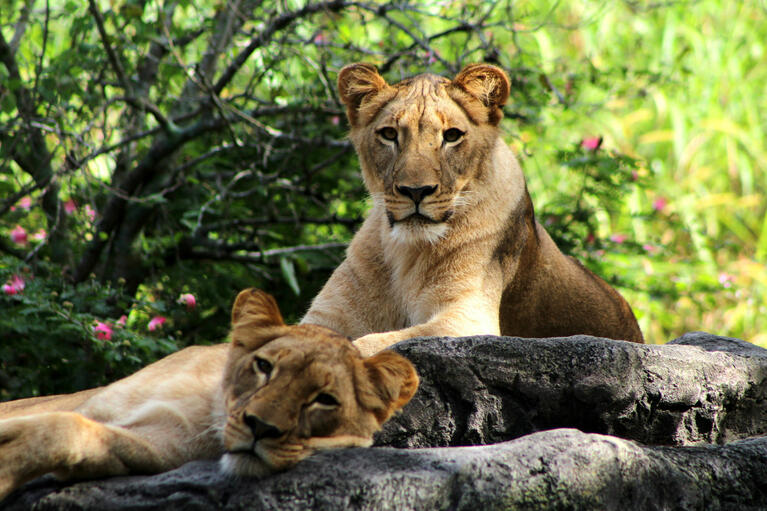 Another icon in the theme park industry. This park is your classic adventure theme park, with coasters, slides, and many other popular rides. Located in nearby Tampa Bay, it's an easy drive from any Orlando area hotel and is a great way to spend an entire day. You'll find everything from exotic animal encounters to tons of family-style entertainment.
With live performances, demonstrations, and interactive exhibits and attractions, your kids will never run out of things to do. If you're a thrill-seeker, be sure to hop aboard the new "Cheetah Hunt" coaster!
Museum of Science & Industry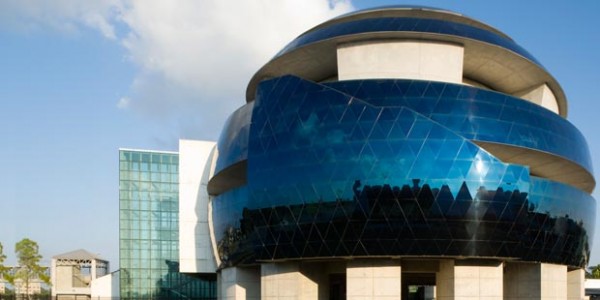 Located in nearby sunny Tampa, this esteemed science museum is popular with kids of all ages. Emphasizing the power and importance of exploring the world through the study of Science, Technology, Engineering, Art, and Math (STEAM), the 400 interactive exhibits at MOSI are among the most impressive, state-of-the-art attractions around.
Some highlights include the super interactive, collaborative Idea Zone, the Saunders Planetarium, and the Zip Line + Ropes Course, plus the excellent selection of educational films available in their IMAX Dome theater. This attraction is great fun for kids of all ages. Even adults will enjoy the Mission: Moonbase exhibit, where NASA showcases their vision for settlement and life on the moon.
Florida Aquarium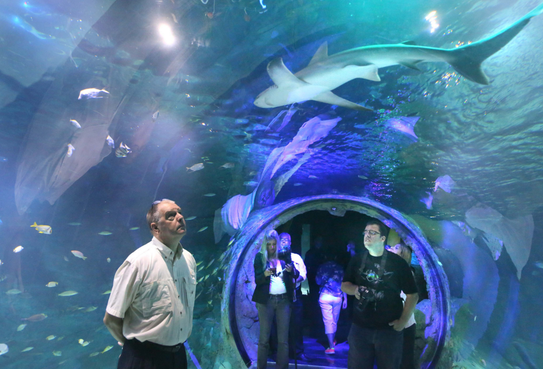 Also located in nearby Tampa, this extremely interactive aquarium is a family favorite. With over 250,000 square feet of exhibit space, they're able to house more than 200,000 aquatic plants and animals – that's quite a variety! From sharks and stingrays to otters and octopi, practically every aquatic creature you can name has a home here.
Some featured exhibits include "Journey to Madagascar," which includes lemurs, cockroaches, and chameleons; "Penguin Point," home to some of our favorite cold climate critters; and the "Coral Reef Gallery," which allows visitors to observe a real live reef up close, modeled after the kind found in the Florida Keys. The Florida Aquarium also offers opportunities to swim with fish or even sharks!
Boggy Creek Airboat Tour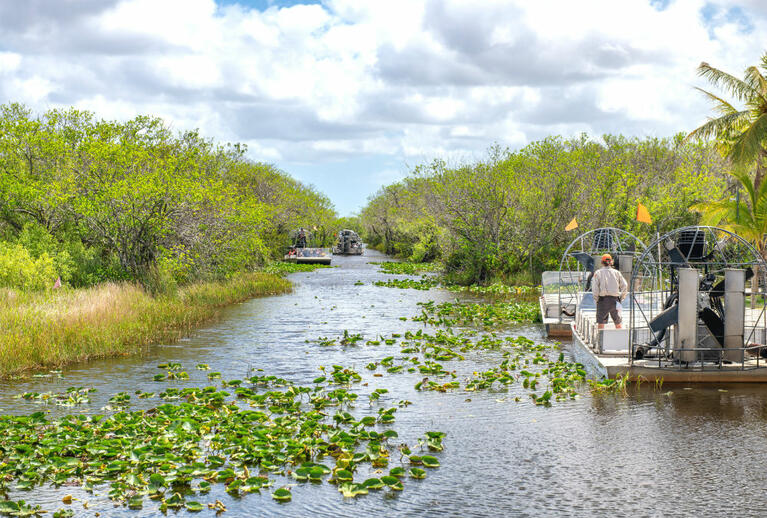 Take a Boggy Creek Airboat ride for an educational and exciting tour through the untouched wilderness of the Everglades, right in Central Florida. You'll get a half hour guided tour through the wetlands where you'll see tons of wildlife, including alligators, turtles, snakes, bird species native to Florida, and more. You won't need reservations for this tour, so it's an especially nice attraction to build into a day where you could use the flexibility with the kids.
Titanic: The Artifact Exhibit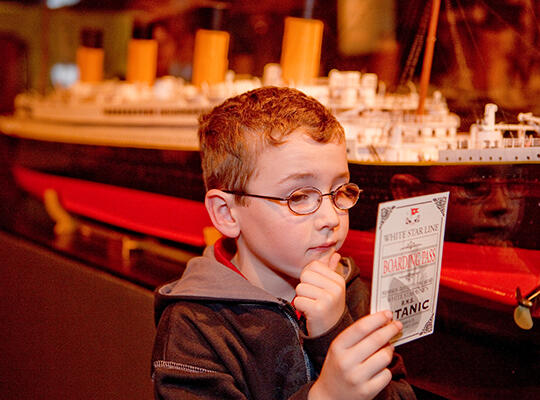 Have kids who are fascinated by the Titanic or famous shipwrecks? They'll enjoy walking through 20 rooms of interactive exhibits, including full-scale replicas of Titanic's most famous areas, including the Grand Staircase, the First Class Parlor Suite, the Veranda, Marconi Room, and more at Titanic: The Artifact Exhibit.
Professionally trained actors in period costumes share true stories of their experiences and what it was like to be a passenger on the Titanic. Fans of the movie will especially enjoy getting to see Leonardo DiCaprio and Kate Winslet's costumes and other memorabilia from the famous blockbuster movie.
Forever Florida Coach Tour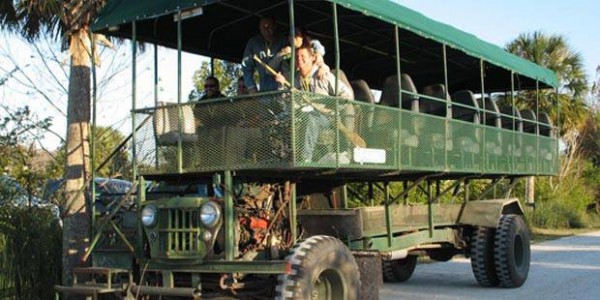 Go on a fully-guided safari adventure through a traditional Florida ranch with over 4,700-acres of seven distinct Florida ecosystems that are home to tons of fascinating Florida animals and plant life, including alligators, black bears, white-tail deer, and hundreds of species of birds. This two-hour adventure is sure to make memories to last a lifetime, and we know animal lovers will especially treasure this experience. As an eco-tour, this is also an ethical and responsible option for encountering wildlife and is a good choice for conscientious travelers. It's great to know that your tour is having a positive impact on the environment and wildlife around you! 
American Police Hall of Fame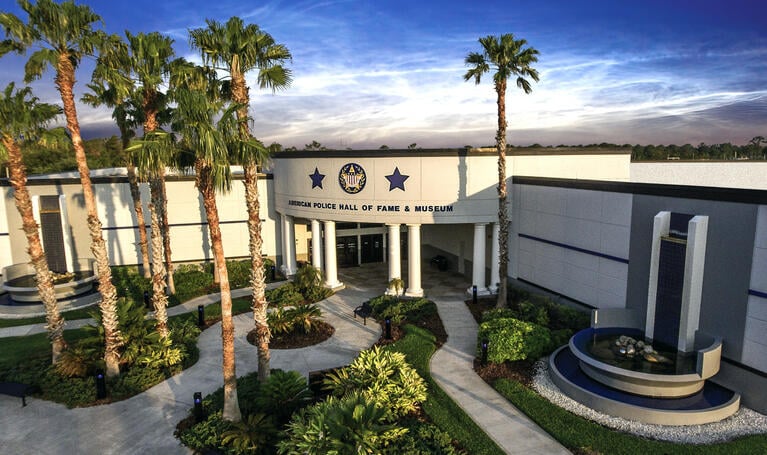 Kids and adults alike will like getting a chance to experience what it's like to serve on the police force and learn all about fighting crime at the American Police Hall of Fame. You'll get to sit in an electric chair, try your hand at forensics and figure out who, what, when, and where of a police investigation, learn about counterfeit money, and more. It's also a nice tribute to the people of the American police forces who protect us day in, day out.
 
There you have it. Our list of some of the top things to do in Orlando with kids during your vacation. From the joy and excitement of a visit to the iconic SEA LIFE to the educational fun of institutions like WonderWorks and Kennedy Space Center, Orlando has so much to offer kids of all ages. These kid friendly attractions combine entertainment, education, and some spectacular sightseeing! 
Save on Admission to Kid Friendly Attractions
Many of these great kid-friendly attractions are included with Go City®. Choose as you go from dozens of top Orlando attractions and save up on combined admission vs paying at the gate.