Planning a weekend in Orlando, but unsure what to do to maximize your time? We've got you covered. We put together a great itinerary for 2 days in Orlando that will show you some of the most fun and exciting things to do in this popular Central Florida destination in just one weekend! This weekend itinerary allows you to enjoy some of Orlando's exciting theme parks without spending all your money on pricey admissions. This itinerary includes:
Gatorland
Fun Spot America
Orlando Brewing Company
Kennedy Space Center
American Police Hall of Fame
We've also put together a 1 day and 3 day itinerary, should you be spending more or less than a weekend in town.
Save on Attraction Admission
Pick up a 2-Day Go Orlando Card and save off combined admission vs paying at the gate. Remember, this 2 days in Orlando itinerary is just one of many ways to experience the area during your trip. Our pass gives you the flexibility to create your own itinerary, so you can choose from dozens of top attractions and create a vacation tailored to your interests.
DAY 1
Stop #1: Gatorland: The Alligator Capital of the World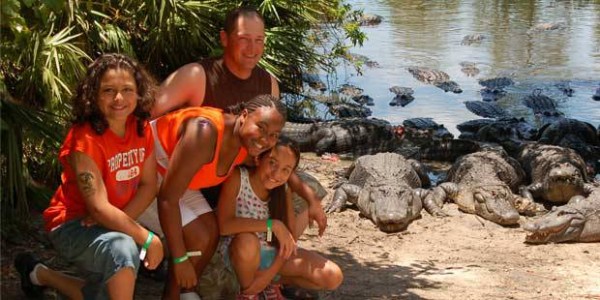 Known as the Alligator Capital of the World, Gatorland is an Orlando theme park unlike any other. This 110-acre wildlife preserve/ entertainment park is the perfect place to get up close (well, sort of) with Florida's most iconic animals. There are also a number of shows, animal encounters, and photo opportunities for the whole family, including Gator Wrestlin' (a show that features Gator Wranglers interacting with 6-8 feet alligators) and Gator Jumparoo (which features some of the largest alligators in the world putting on a one-of-a-kind show with alligators jumping out of the waters to snatch food out of the trainers' hands). There's even a petting zoo, featuring the park's younger and gentler creatures. Depending on whether or not you want to take in any of the animal performances, we recommend leaving between 1-2 hours to spend at this exciting animal park. Getting In: Gatorland Orlando tickets are included on the Go Orlando Card.
Stop #2: Fun Spot America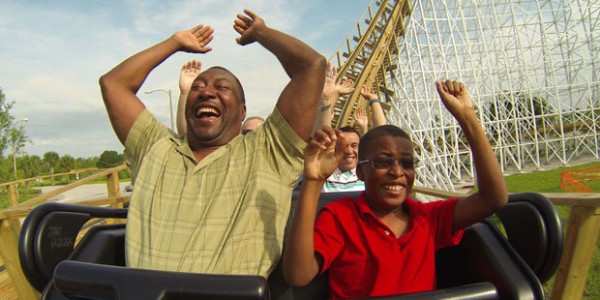 Fun Spot America is a perfect amusement park option for those looking for classic theme park thrills and excitement. It's a great alternative to some of the other pricey parks, and is just as fun for the little ones and their parents. As a bonus, a visit here definitely does not have to be an all-day proposition like the other parks. With your 4-ride sampler, you can choose from a wide variety of rides and attractions like bumper cars, roller coasters, bumper boats, and even go-karts. Check out our tips for visiting Fun Spot America to make the most of your trip. Getting In: We recommend leaving yourself about 1-2 hours to enjoy this attraction, although you may want more time if you choose to upgrade for more ride choices. Getting In: Fun Spot America Theme Park - 4 Ride Sampler tickets are included on the Go Orlando Card.
Stop #3: Orlando Brewing Company
To close out your day, hop in the car for a quick ride up to downtown Orlando and take a tour of the Southeast's first organic brewery and taproom. They specialize in beers that abide by the German standards for pure, authentic beer, meaning they only utilize water, hops, yeast, and malted barley as ingredients. A tour here is a great chance to try some of their delicious brews for free. Tours are currently offered Monday through Friday at 6 pm, although that schedule may change. As an added bonus, the Orlando Brewing Company also features free live entertainment on the weekends. It's bound to be great fun for traveling couples or friends. People of all ages are welcome on this tour, although only those 21+ can sample the beer. We recommend budgeting at least an hour for this stop. Getting In: This attraction is free, although additional purchases will incur costs not covered by the Go Orlando Card.
DAY 2
Stop #1: Kennedy Space Center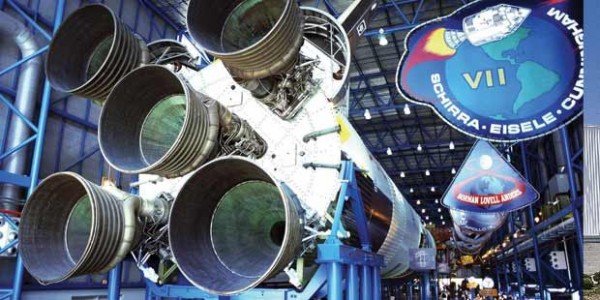 The Kennedy Space Center (KSC), located in Cape Canaveral, is truly a sight to see. With a visit here you'll get the unique chance to tour NASA's real life launch and landing facilities. Fun for the whole family, the  KSC includes interactive spaceflight simulators, live shows, tours, and more. It's definitely an Orlando must-see to include in your weekend itinerary. We suggestion reserving between 3-4 hours to visit the Kennedy Space Center. Getting In: Kennedy Space Center tickets are included on the Go Orlando Card.
Stop #2: American Police Hall of Fame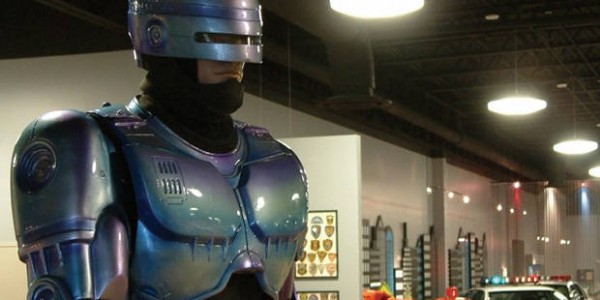 Conveniently located just a few short miles west of the Kennedy Space Center, the American Police Hall of Fame is an often overlooked and one of the most underrated Orlando attractions. Home to thousands of artifacts and interesting displays, you'll learn all about the who, what, when, and where of police investigation work with entertaining and informative exhibits. It's an important attraction for anyone with family who work as first responders, or those who might be interested in pursuing a career in criminal justice themselves. Plan to spend about 1-2 hours at this attraction. Getting In: American Police Hall of Fame tickets are included on the Go Orlando Card.
Let's Recap
So there's a great example of how to spend a weekend in the Orlando area – filled with the best alternative theme park options. This 2 days in Orlando itinerary will truly make you feel like you've made the most of your limited time without sacrificing any of the attractions you really wanted to see. Remember, the Go Orlando Card All-Inclusive Pass includes admission to over 30 attractions--so it's easy to tailor an alternate itinerary to your sightseeing style. Pick up a Go Orlando Card and save on combined admission when you visit Gatorland, Fun Spot America, the Kennedy Space Center, and the American Police Hall of Fame.