Paris is a timelessly charming city that definitely has the power to seduce if you know where to go and what to see. Its famous sights are elegant and iconic, from the slick Eiffel Tower to its chic city streets filled with quaint cafés and dazzling boutiques.  
Home to world-class fashion houses, endless Michelin-starred restaurants and beautiful architecture at every turn, it has a grand old reputation that is sometimes hard to live up to. But if you give yourself ample time to explore the city and get under its skin, you'll find all of the romance and grandeur you could ask for. Just give yourself three days at a minimum to experience it! 
Three days in Paris must-see sights:
Arc du Triomphe

The Louvre

Notre Dame

Montmartre tour

Paris Cheese and Wine Tasting

Seine River cruise

Dalí Museum
Day 1 – Iconic City Symbols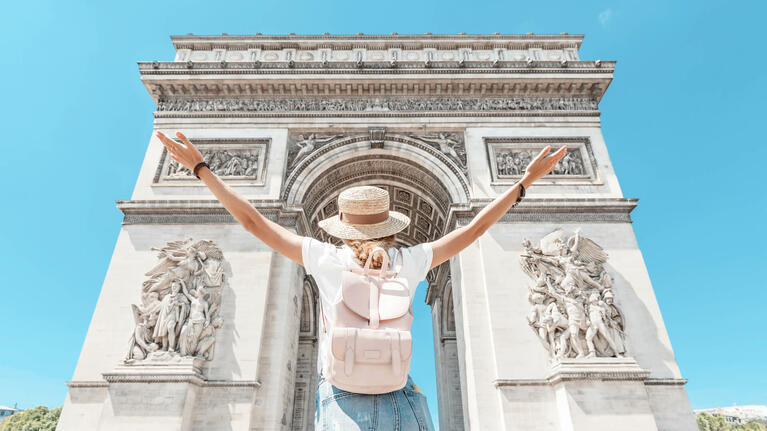 Arc du Triomphe
The  Arc de Triomphe is pretty darn masterful. It's a monumental Parisian emblem that stands guard over perhaps the most visually impressive avenue in the world, the Champs-Élysées. Appreciate the monument's grand 19th century beauty before strolling down the famous boulevard towards the must-see Musée de Louvre.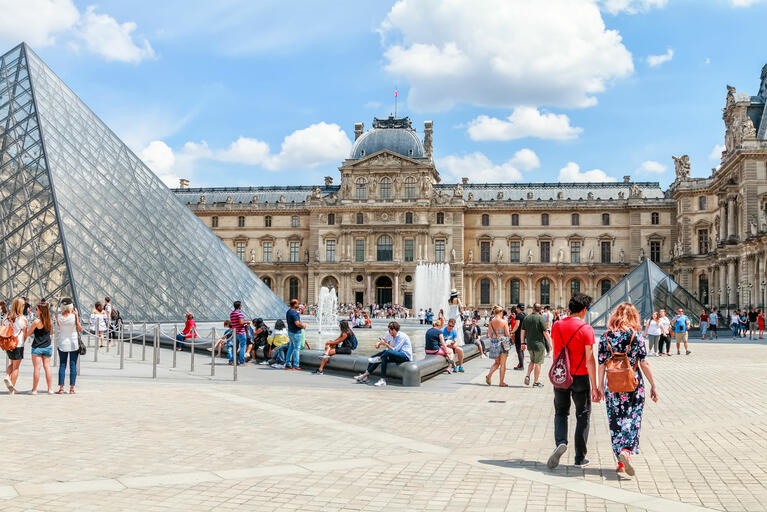 The Louvre
The Louvre is a world-renowned museum and a true grand dame of Parisian art and architecture, featuring over 35,000 pieces of amazing artworks in an opulent palace. Its most famous resident is probably the Mona Lisa painting by Leonardo da Vinci, but its futuristic pyramid-shaped entrance is also a key highlight.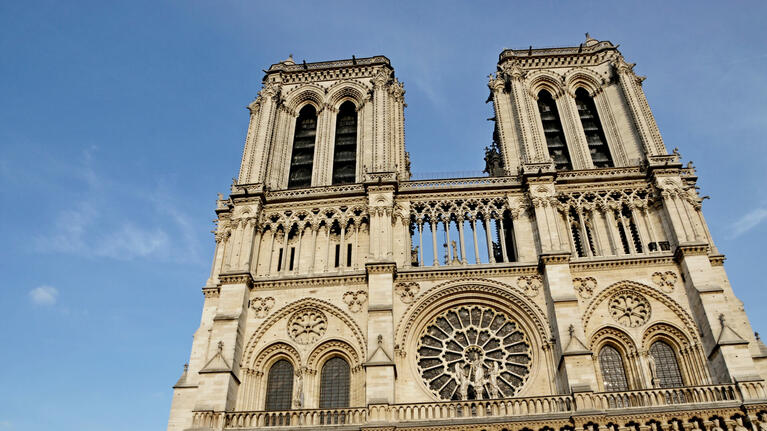 Notre Dame
No one should visit Paris without seeing the exquisite Medieval Cathedral Notre Dame, complete with stunning stained-glass windows. Its decadent Gothic structure has truly stood the test of time, surviving numerous wars and even a fire in 2019. Despite these obstacles, it still stands tall and beautiful, though there are a few scary-looking gargoyles hidden in some of its decorative crevices...
Other major architectural sites of note include the Paris Opera House, the Gardens of Trocadéro and the extravagant Grand Palais exhibition center. A good way to make your way to all of these is with a handy Hop-on-Hop-Off bus tour, included with your pass.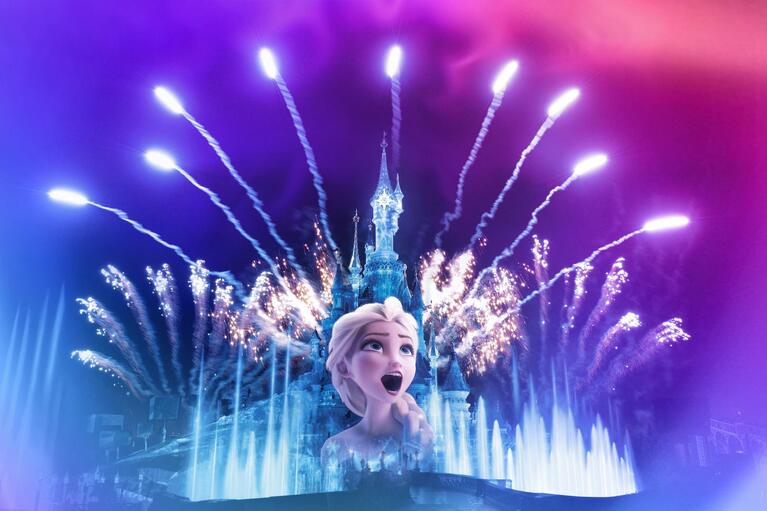 Disneyland® Paris
If you came to Paris on the search for thrill rides and magical lands, then you could forgo the above options and spend a whole day instead at Disneyland® Paris!
Comprising two awesome theme parks peppered with rides, rollercoasters, experiences and shows featuring all your favorite characters, there really is something for everyone here.
Don't miss the magnificent nightly fireworks spectaculars at Sleeping Beauty's Castle that run all through 2022 in celebration of the park's 30th anniversary!
Day 2 – The Belle Époque
Magical Montmartre
After an action-packed first day visiting the city's key buildings, relax with a splash of indulgence as you live the beautiful life in the city's spectacular streets. The district of Montmartre is the perfect place to do this thanks to its historic cobblestoned streets sprinkled with colorful buildings, cute cafés and fine boutiques.
Sitting in the shadow of the white-domed Sacré-Cœur basilica, and home to the famous Moulin Rouge cabaret show, this arty district is synonymous with the cultural icons who lived here during the city's Belle Époque, from Picasso and Van Gogh to Monet.
Take a walking tour of the neighborhood to learn all about its fascinating history, enjoy a charming ride aboard the Petit Train de Montmartre, or indulge in Champagne Gourmand at the renowned restaurant Au Cadet de Gascogne, all included with your pass.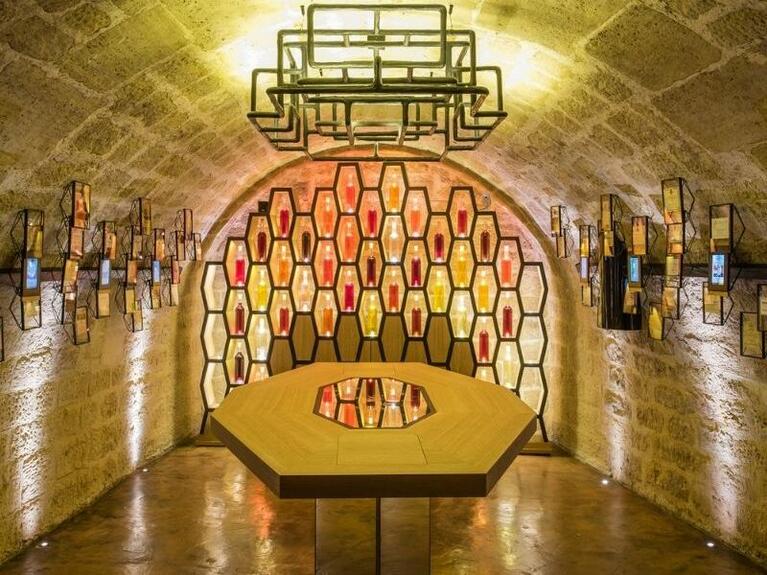 Cheese and Wine Tasting
Continue to satisfy your senses by sampling some of the city's finest produce with a French cheese and wine tasting session at Les Caves du Louvre wine bar. 
This renowned establishment offers over 50 different wines by the glass to try, and a knowledgeable sommelier will help you pick ones that suit you best. You'll also have the chance to refuel with a delectable selection of French cheeses. 
Originally established by King Louis XV's sommelier, you know that this is the place to try the very best produce of France.
Café Couture
Next up, it's time to shop 'til you drop in the city's renowned boutiques. As the home of Paris Fashion Week, luxe lovers will rejoice with the range of famed fashion houses on offer like Chanel, Dior and Givenchy around Rue Royale and Rue Cambon. The historic Galerie Lafayette department store is also a great option for everything from clothes and homewares to furniture and books.
You can also seek out great antiques at the city's many flea markets such as Puces de Clignancourt, so there's something for everyone. Once you're weighed down with bags, find a fancy café to relax in and while away the rest of your day over coffee and sweet French pastries. Café de Flore is an atmospheric choice. 
 
Day 3 – River relaxation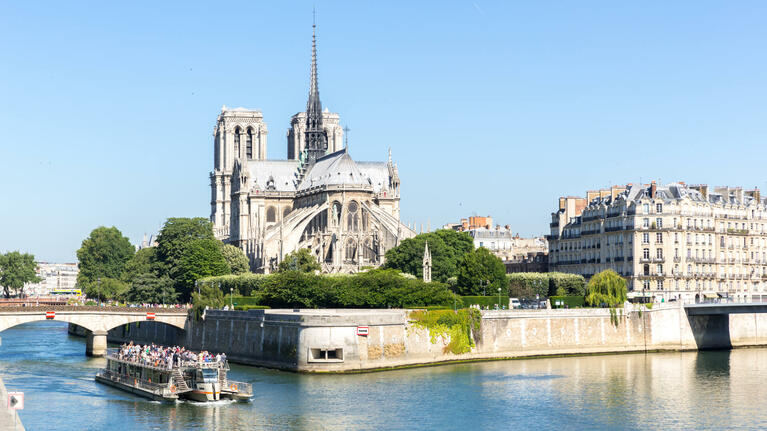 Bateaux Parisiens
A visit to Paris simply isn't complete without a trip down its picturesque River Seine. A cruise down this beautiful river will allow you to see the city from a whole new perspective as you float past everything from the Notre Dame to Musée d'Orsay while enjoying jaw-dropping views at a leisurely pace.
You'll be able to see these views from open-air observation decks on the boat, giving you a fantastic opportunity to take great pictures of the sights as you glide past them. The scenic riverbanks were designated as a UNESCO World Heritage Site in 1991, so expect some truly lovely vistas.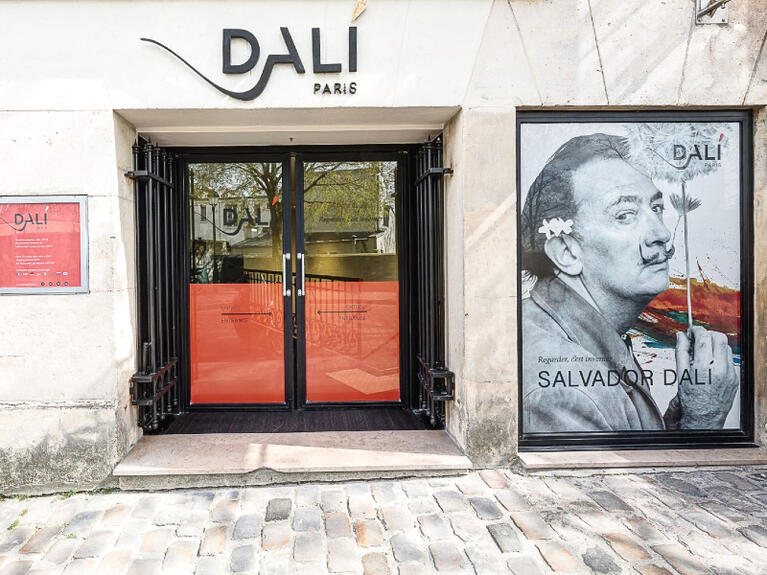 Dalí Museum
Round off your bewitching three-day trip with a dash of surrealist splendor from Salvador Dalí. This famous Spanish painter lived in Paris for a time in the creative Montmartre neighborhood, where he met Pablo Picasso and joined the Surrealist art group to further develop his avant-garde style.
Over 300 pieces of his are housed in the unique Dalí Museum, which showcases a vast range of colorful paintings, drawings and sculptures from the artist, making it one of the most important museums in the whole of Paris, if not the world.
With Go City, this unmissable attraction is free to enter and offers a fantastic chance to see one of the world's most important artists. 
 
Save on admission to top Paris attractions
Explore a wealth of amazing things to do in Paris with Go City. Select from top attractions with our All-Inclusive and Explorer Passes, where you'll enjoy access to must-see museums, exciting river cruises, fun tours and much more. 
Share your adventure with us
Tag @GoCity or use the hashtag #GoCity in your vacation photos and we'll feature you on our page. Follow the Go City Instagram and Facebook channels for exclusive competitions, special offers and events to help you make the most from your travels.