Paris has a reputation for being très cher – very expensive. But, au contraire, it doesn't have to be. There are a huge number of fun things to do which don't cost the earth. If you're heading to the City of Light on a budget – and even if you're not – check out these cheap things to do in Paris. You won't regret it!
Feel like a local
Budget travelers are likely to find themselves in the further reaches of the Paris suburbs, meaning potentially expensive taxi fares to the world-famous landmarks dotted on and around the River Seine.
However, as you might expect, there are a variety of cheaper alternatives. Not only that, but some can become attractions in themselves. A great addition to trips aboard a Hop-on Hop-off sightseeing bus are the city's public buses. Route 89 takes in the sights of the Latin Quarter, including the Panthéon and Jardin du Luxembourg. The north-south route 69 incorporates the Bastille, Louvre, Eiffel Tower and Notre Dame Cathedral.
When the sometimes-fickle Paris weather holds, one of the most charming ways to explore Paris is by bike. The bike-sharing stations of Vélib' are located across greater Paris. A mix of pedal and hybrid electric cycles, they have rates starting at just €1 for 30 minutes use.
Whilst covering 41 square miles, the majority of Paris's major landmarks are centrally located, making an afternoon stroll an excellent way to absorb the city's atmosphere. So why not wander along a portion of the Seine, or follow the Champs-Élysées from the Arc de Triomphe towards the masterpieces of the Louvre?
Check out the markets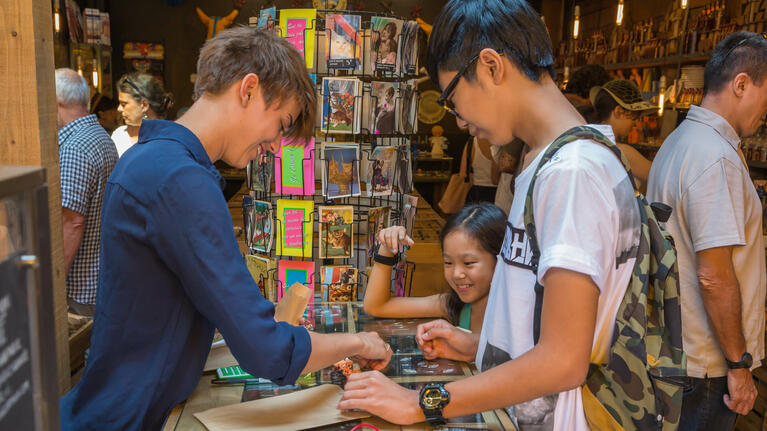 You're unlikely to discover a lost artwork by Monet or Degas among the stalls of Saint-Ouen flea market, located in the same neighborhood as the Sacre Coeur and Moulin Rouge. But even if you don't, a bit of friendly-haggling with the stallholders can still get you a bargain. One of the largest flea markets in the world, stalls hold everything from vintage fashion to diamond bracelets.
There's no better place to discover Parisians' love of food and fine ingredients than the oldest covered market in Paris. Founded in 1628, the Marché des Enfants Rouges – or Market of Red Children, after the orphanage of the same name – is a great place to pick up some freshly-baked bread or a bunch of flowers. Should it get your stomach growling, there are also a good selection of cafés and restaurants, many of whom use produce direct from the market's stalls.
Thursdays and Sundays sees another market appearing in the park to the north of Place de la Bastille. In addition to groceries, there's also a good number of tempting objet d'art and other trinkets you'll wonder how you ever lived without.
Discover the city's green spaces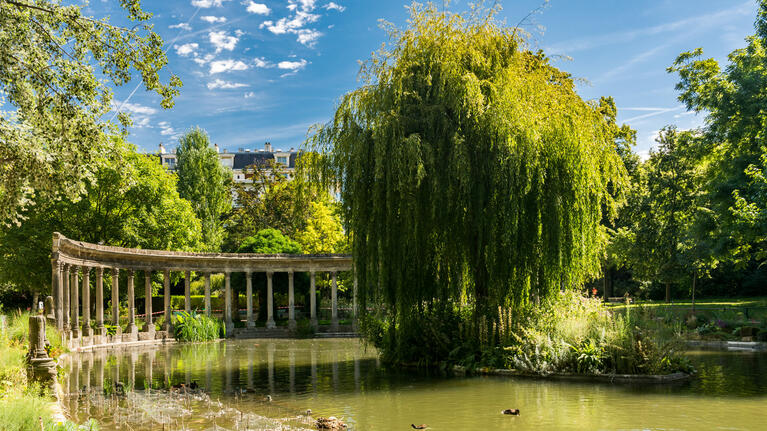 No list of cheap things to do in Paris should be considered complete without mentioning the city's array of parks and gardens. Among one of the best is the Jardin des Plantes botanic garden. Largely formal in style, there are few better places for a romantic walk, whilst the small zoo's collection of animals is sure to enthrall the kids.
It's easy to forget about the city beyond once inside Parc Monceau too. Created by the Duke of Chartres in 1778 as one of the world's first public parks, it contrasts with the Jardin des Plantes because of its informal English landscaping style.
But for a park like few others, head to the Promenade Plantée, also known as the Coulée verte René-Dumont. Similar to New York's High Line, but opened a full 15 years beforehand, this elevated park gave a long-abandoned railway viaduct a new lease of life as an urban oasis.
Take in the views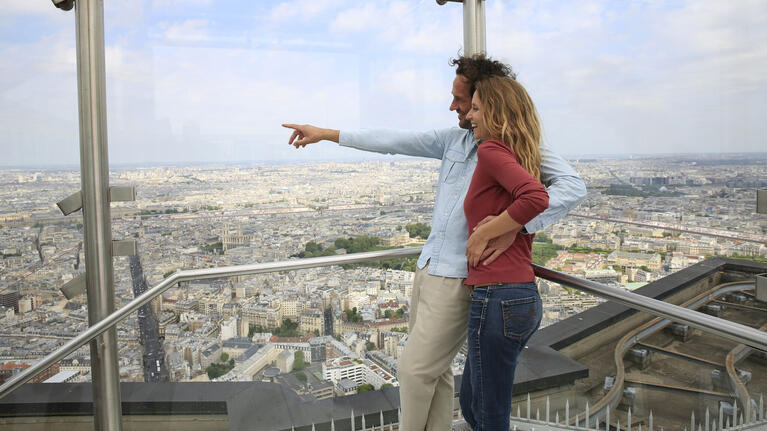 In a city without the skyscrapers of New York or London, the Eiffel Tower has been the main vantage-point for citywide views since it was first erected in 1889. But for views of the Iron Lady herself you'll need to turn your attention to the opposite end of the Champ de Mars and the Tour Montparnasse (Montparnasse Tower).
Although its observation tower is not the cheapest thing to do in Paris, the bar on the 56th story has equally beguiling vistas plus lively conversation for the cost of a drink.
Paris is also an excellent place to grab a street-side cup of coffee or plat du jour as you watch the world go by. If you're keen to break through the frosty exterior some Parisians exude, many bars host a happy hour. Usually sometime between 5PM and 8 PM, just look for the advertising boards outside.
Grab a bargain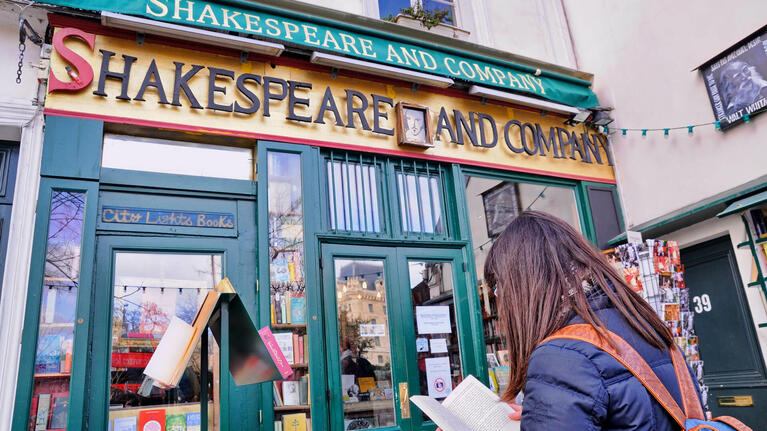 It's unlikely you'll have such luck with the stores of Rue Faubourg du Saint-Honoré outside of January or July, but there are several ways to feel a million dollars without having to splash that sort of cash. For instance, top department store Galeries Lafayette hosts regular 30 minute fashion shows curated by some of the biggest names in the industry and complete with catwalk models.
Elsewhere, Shakespeare and Company has been supplying the English-speakers of Paris with reading material since 1951. As well as the new books you would expect, you'll also find a treasure trove of secondhand tomes and also a free reading library. Would-be authors can even stay the night in exchange for helping out – it's been estimated that more than 30,000 people have stayed since the store first opened its doors.
Seeing Paris on a budget
Just because you have a budget to stick to doesn't mean you have to miss out on Paris's big-ticket attractions. It's possible to fully explore with Go City – allowing you to save on attraction admission and expensive overseas credit card charges without having to say goodbye to flexibility.
Together with our recommendations for cheap things to do in Paris, Go City can help create an unforgettable vacation. You can stay up to date with all the latest tips by connecting with @GoCity on Instagram and Facebook.