We all have happy memories of Disney. Whether it's a favorite film growing up, seeing a live Disney show or perhaps witnessing our children discover Disney for the first time. It's also likely that at some point we begged our parents to take us to Disneyland – or were begged by our own children! It's a place of fantasy, fun and dreams coming true – who wouldn't want to go there? But the prospect of a family visit to a Disney theme park can be daunting – where do you stay, how do you get there – and above all, which one do you choose? That's why we've put together this handy guide to compare two of the most popular Disney parks: Disneyland Paris and Disney World Florida. We'll cover things like:
Which park is bigger

How long to stay

When to go

The best rides

Options for youngsters

How to get there and purchase tickets
What's the main difference between Disneyland Paris or Disney World Florida?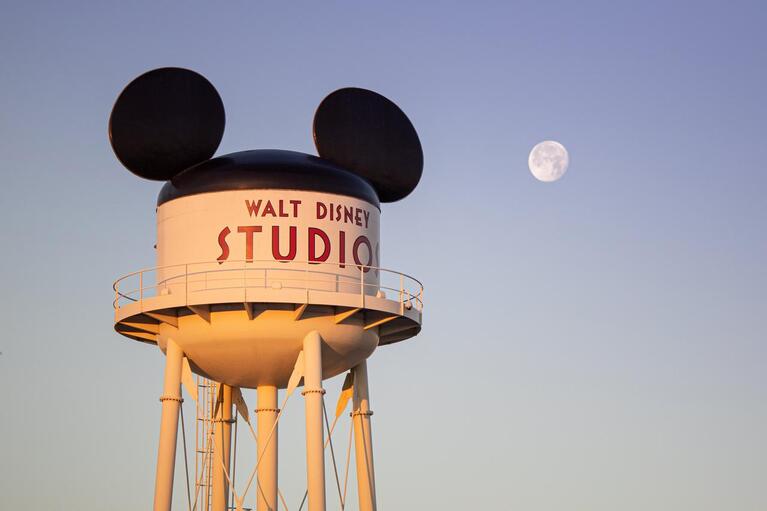 The most obvious difference between the two parks is the size. Paris Disneyland has two parks: Disneyland Park, which has most of the rides and themed areas, and Walt Disney Studios Park, which explores the world of movie production and its Pixar creations in particular. Disneyland Paris can easily be covered in a day if you just want to see Disneyland Park, two days if you want to see both parks, or possibly more if you want to take your time or have children of different age groups who'll want to do different things.
Disney World Florida is approximately five times larger and comprises four separate parks –Magic Kingdom, Disney's Hollywood Studios, Disney's Animal Kingdom and Epcot. There are also two water parks, Disney's Blizzard Beach and Disney's Typhoon Lagoon. If you want to see all of them, six days is the recommended time – in other words, one day for each.
When's the best time to visit?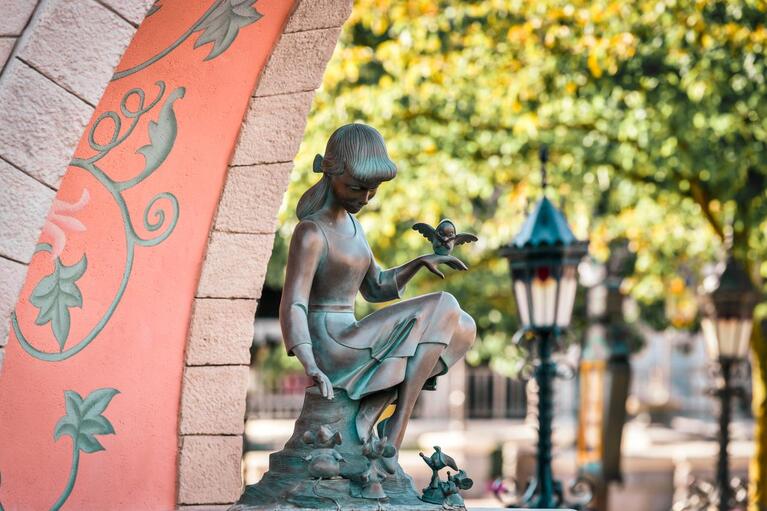 Both Disneyland Paris and Disney World Florida experience busy and quieter times, and queues for rides may impact how much you can see. Summer holidays are the busiest times, when temperatures can reach around 70 degrees in Paris and around 80 in Orlando – so if you visit in July and August you may need to stay a little longer, and be prepared to stand in the sun while queuing.
Both parks get quieter in early spring and late autumn, when the days are shorter, but pick up around Christmas when the shows and décor take on a holiday theme. It's a magical time, but be aware that the temperature can drop as low as 40 degrees in Paris and 60 in Florida, and most of the queues are outside.
Which one has the coolest rides?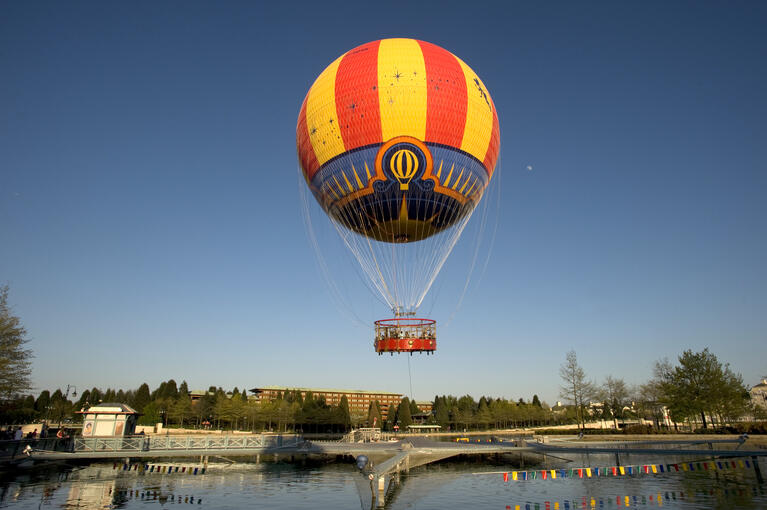 Let's get to the most important question! Both parks have their own version of the Pirates of the Caribbean ride, the Tower of Terror, and a selection of Star Wars themed thrills: the Hyperspace Mountain in Paris and the Millennium Falcon Smuggler's Run in Florida, as well as 3D immersive experiences at both. The Orlando park has more rides on account of being bigger – around 170 compared to about 50 in Paris, and its highlights include the Avatar-themed rides Na'vi River Journey and Flight of Passage, the Animal Kingdom attractions Kilimanjaro Safaris, Kali River Rapids and Expedition Everest, and the rapid water rides of its two water parks.
On the other hand, Paris has the only Big Thunder Mountain set on an island, accessible via underwater tunnels, the PanoraMagique Balloon ride and the Buzz Lightyear Laser Blast, which is great for the competitive types because you get to shoot all the little green men you can see and try and score more than your buddies.
Fun for the young ones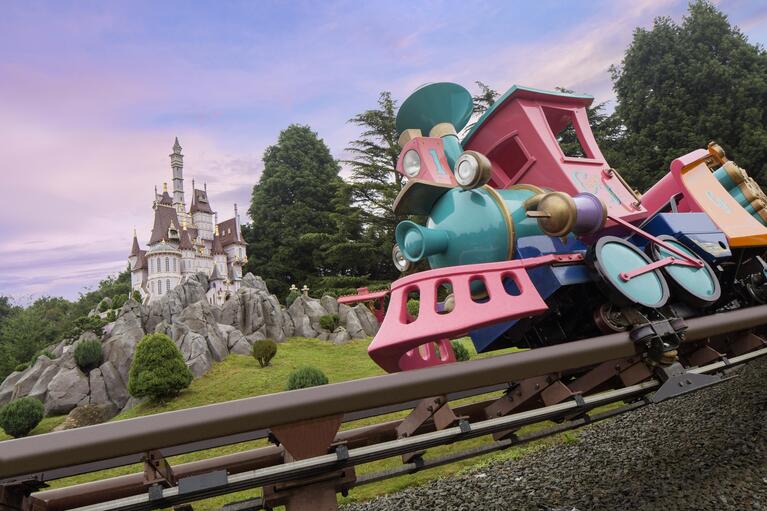 Whichever park you choose, there's going to be plenty to keep the little ones entertained. Both have numerous parades to see during the day, chances to meet and take photos with beloved Disney characters, firework displays and illuminations at night, and live action shows based on film favorites like The Lion King and Frozen. Each park has rides to suit all ages, including gentle flying pod rides in various themes like Dumbo flying elephants, spaceships or dinosaurs.
For unique experiences, Paris has the Casey Jr Circus Train, the immersive Peter Pan's Flight Over London, the fun boat ride It's a Small World and the ever-popular Alice's Curious Labyrinth, in which children young and old can run around and get lost in the world of Alice in Wonderland. Disney World has more live animal encounters, Toy Story Mania, which is a carnival style games area at Hollywood Studios, the enormous, toy-themed roller coaster the Slinky Dog Dash, and the instantly recognizable spinning cups of the Mad Tea Party.
Getting to Disneyland Paris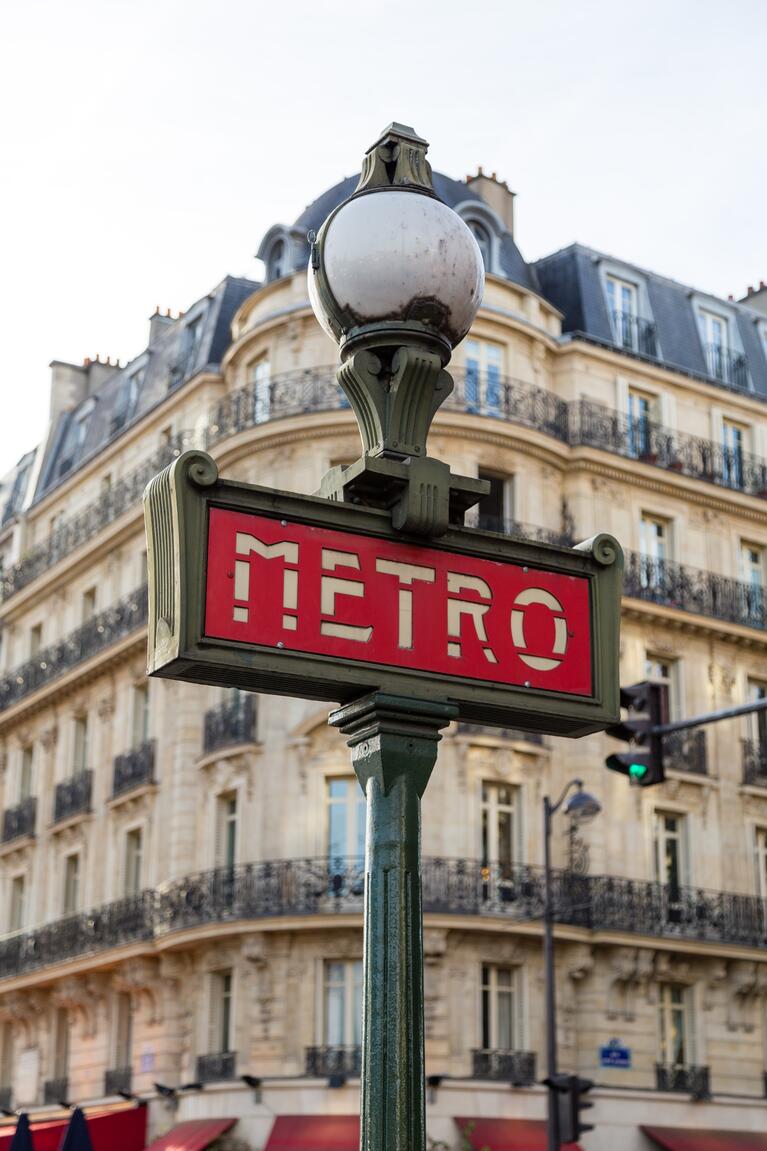 Both parks are fairly easily accessed, whether you're coming by car or public transport. Paris Disneyland is about 45 minutes east of the city center, or you can get there via train on the Paris Metro or Eurostar direct from London. There are also shuttle buses that run from both Paris airports and from designated stops around the city, and free shuttles from the park's resorts, although most of the resorts are within walking distance of the entrance.
Tickets for Paris Disneyland can't be bought at the gate – they must be pre-purchased as either a dated 1-day pass or a 1-Day ticket valid for a year – or you can use a pass like the Go City Explorer Pass, so you won't have to pay anything. There are also annual passes available, as well as package holidays that include your park entrance with accommodation at the resort. If you want to see more of Paris, the resort can also be used as a base to explore other family attractions such as Parc Asterix, the Aquarium and the Stade de France.
Getting to Disney World Florida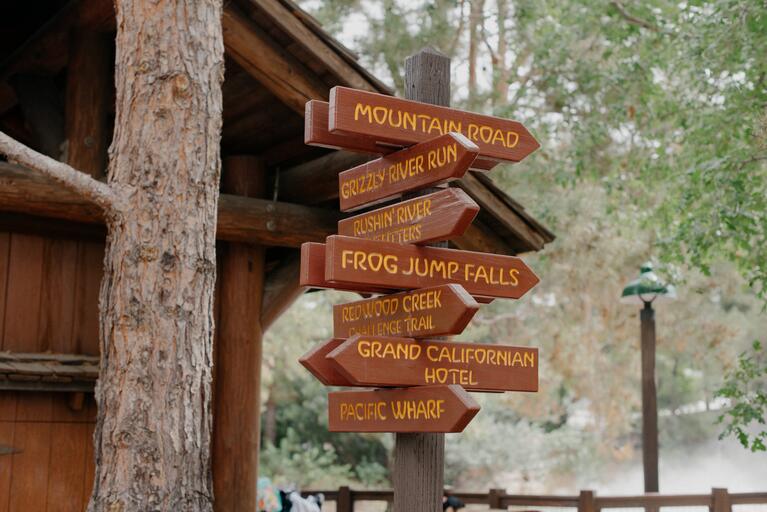 Disney World is quite close to Orlando's city center, only half an hour or so by car and twenty minutes from Orlando International Airport. It's about an hour from Tampa International, but there are shuttle buses from both, as well as from the city and between the different parks. There are also plenty of car parks, which charge a day rate or are included if you're staying at the resort.
Ticket packages at Disney World start from one day up to 14 days, and the rate is lower the more days you purchase. Like in Paris, if you're staying at the resort you can use it as a base to explore Florida's many other theme parks, including Legoland, Fun Spot America, Wonderworks, the Sea Life Aquarium and Gatorland.
Experience the magic with Go City
Whether you choose Paris or Florida, there's plenty you can enjoy with a Go City All-Inclusive or Explorer Pass. Be sure to check out the many attractions you can enjoy with your whole family!