For many of us, Disney is the stuff of fairy tales and happy childhood memories – full of friendly characters, happy endings and our first experiences of going to the movies. As children we all begged our parents to take us to Disneyland – but if we weren't in America, that trip would have been unlikely. Now, however, there Disney parks all over the world, and for the past thirty years Europeans have had Disneyland in Paris, a much closer place to relive our childhoods. But it's worth noting that the park is out of the city a little bit, and you can't buy a ticket at the gate, so make sure you pre purchase it or have a pass (like Go City) that includes it. It's also best to prearrange how you're going to get there, which in many cases can be done when you book your ticket. Here are our tips for the easiest and most convenient ways to get there:
Train

Eurostar

Shuttle bus

From the resort

Drive
Train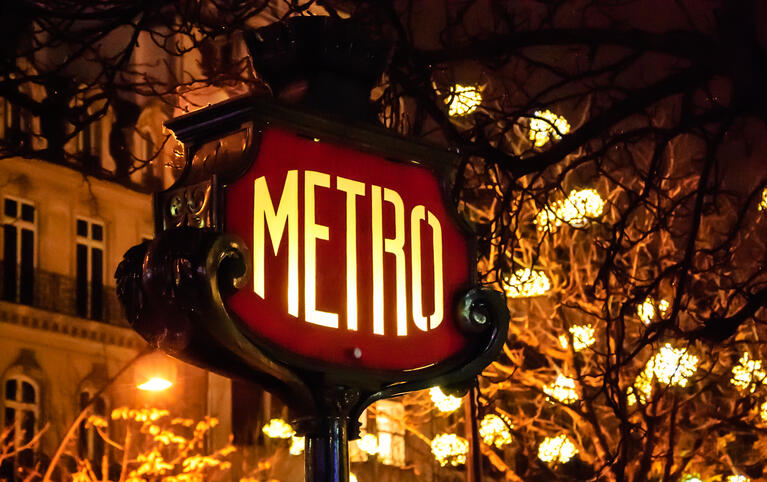 If you're traveling from the center of Paris and don't have a car, the fastest and cheapest way is on the train. There are many train stations in Paris that go to Disneyland, and they're all on the RER Line A which runs through Charles de Gaulle Etoile station (next to the Arc de Triomphe) and Chatelet (in the center of the city near Notre Dame, the Louvre and St Chapelle) to Marne-la-Vallee/Chessy station about 40 minutes east of the city. On the metro maps you'll see it as the red line, with the words 'Parcs Disneyland' marking the right direction (make sure you take the line to Marnee-la-Vallee, not Boissy-St-Leger). You can get to Chatelet station from most of the Paris Metro lines (it's only four stops from Gare du Nord), and once at Marnelle-Vallee/Chessy station it's a two-minute walk to the park entrance. The trains run approximately every 15 minutes, from early in the morning until late at night.
Eurostar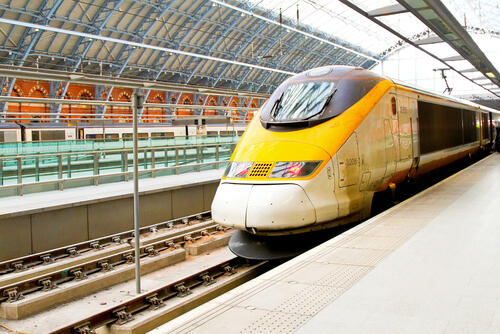 If you're traveling from London, either making a day trip to the park or staying at the attached Disneyland Resort, the Eurostar runs direct trains from St Pancras International, Ebbsfleet International and Ashford International stations several times a week (except in January and February). It's a slightly different service to the usual Eurostar operation, as it has a sprinkling of Disney magic added to it: children are supplied with special Disney activity sheets and cast members from the park ride the train and are there to answer any questions. Eurostar ticket prices vary depending on what time of year you travel, but generally the further ahead you book the cheaper it will be. The journey takes approximately 2 hours and 45 minutes and drops you at Marne-la-Vallee station, just two minutes from the park.
Shuttle Bus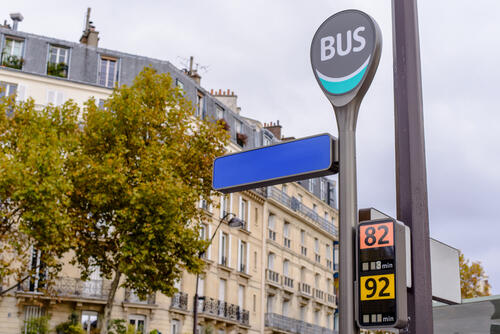 If you prefer the convenience of being picked up and dropped off without having to figure out the local metro system or how to validate tickets, one of the easiest ways to get to Disneyland Paris is on one of several dedicated shuttle buses that run to and from the park and resort each morning and evening. There are four pick-up points around the city, at Gare du Nord, Chatelet, Opera (shuttle 1) and the Eiffel Tower (shuttle 2), and they can be added to your booking when you purchase your park tickets. Both shuttles arrive at the park at around 9:45am and depart at 8 or 9pm depending on the park closing time – be sure to double check before you leave! There are also regular shuttle buses that run from Paris' two airports, Charles De Gaulle and Orly, to the park and several of the resort's hotels. Tickets can be purchased at the airport, direct from the driver or online before you travel.
From the resort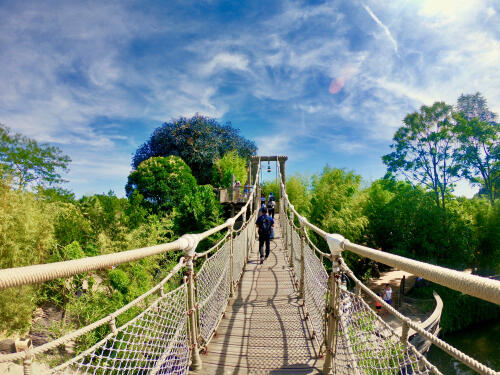 You can't really walk to the park unless you're staying in one of the attached hotels, in which case it'll take you anything from five to 20 minutes, depending on which one you're staying at. There are six to choose from and each has a different theme – Disneyland Hotel is the closest, followed by the Marvel-inspired Disney Hotel New York, the maritime-themed Newport Bay Club, the Sequoia Lodge (where younger visitors will be delighted to find Bambi and her friends) and the Hotel Cheyenne, where visitors will see Woody and Jessie at home in the Wild West. Each resort has free parking for guests, and free shuttles that run from each of the hotels to the park entrance and back several times each day. There are also self-catering lodge cabins at Davy Crocket Ranch, although this one doesn't operate a shuttle and is a 15-minute drive from the park entrance.
Drive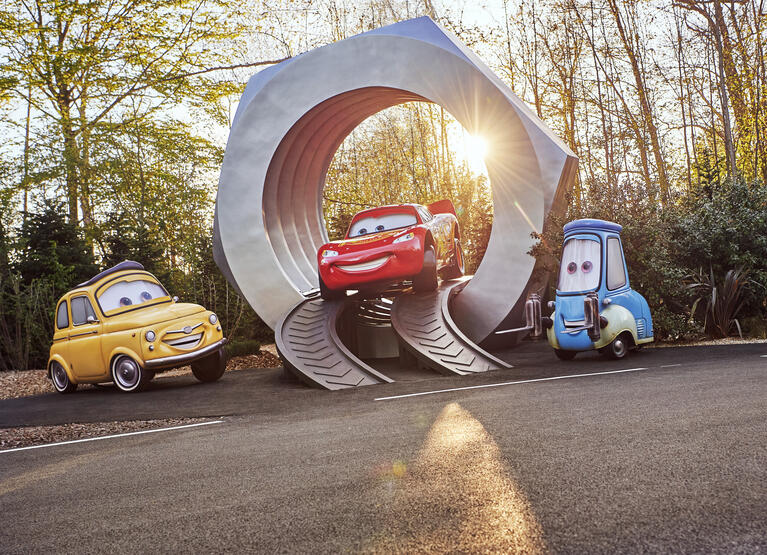 Traveling by car is a relatively simple way of getting to Disneyland Paris, as the park and its car parks are well signed from the motorways and roads leading to the resort. From the center of Paris it's about 45 minutes, or from London approximately six to seven hours including ferry time (which you'll need to pre-book). Once you're there it's a flat rate for parking for the day, and that will depend on what type of vehicle you're in – also note that cars, motorbikes and camping vehicles are allowed, but no trailers or caravans. The carparks generally open at 8am and close half an hour after the parks close, and there's no overnight parking permitted. If you're in a hire car, there's a Hertz drop off point at Marne-la-Vallee/Chessy station, and taxis are available from the center of Paris.
Get around Paris with Go City
It's easy to get to Disneyland Paris – and with Go City you'll save on  dozens of other attractions around the city. Start planning your Paris Disneyland trip today!