Paris is always a good idea. But Paris in May could well be the good idea to end all good ideas.
Offering perfect sightseeing weather – sunny skies, almost no rain and very little humidity – Paris in May is a joy to behold. Temperatures which seem to rise by the day trigger a wealth of spring blooms alongside a sense of good cheer that even the surliest of Parisians can't fail to get caught up in.
Weather aside, Paris in May is able to boast a busy calendar of events and lengthening daylight hours in which to enjoy them to their max. Whilst the start of the city's high season, there's nowhere near the number of visitors as in July and August. The result? A happy balance between T-shirt wearing weather and entrance line lengths – which can of course be avoided by exploring with Go City!
When in Paris…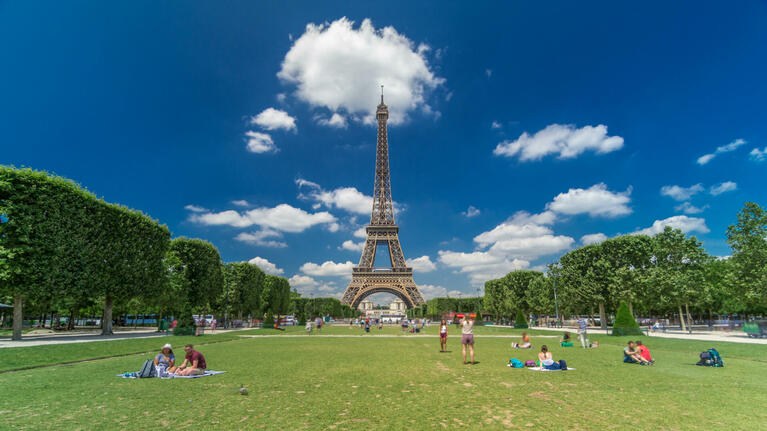 Paris has no fewer than four public holidays scheduled for May: Labor Day (May 1), World War II Victory Day (May 8), Ascension Day (40 days after Easter) and Whit Monday (or Pentecost, 50 days after Easter).
Expect some shops and restaurants to be firmly closed for each. It's best to check in advance though, with the Louvre's mighty galleries closed on May 1 but open the rest of the month. Other museums may have reduced hours.
What does this mean for anyone visiting Paris in May? It means the chance to see the city from the eyes of its residents. Many love nothing more than using their free days to head to the banks of the River Seine or one of the city's multitude of green spaces.
Spots on the Place du Vert Galant at the tip of Notre Dame Cathedral's Île de la Cité are fiercely fought over because of its views across to the Louvre and the 18th-Century Hôtel de la Monnaie. But there's no shortage of other potential picnic locations in a city with over 400 parks.
Take a stroll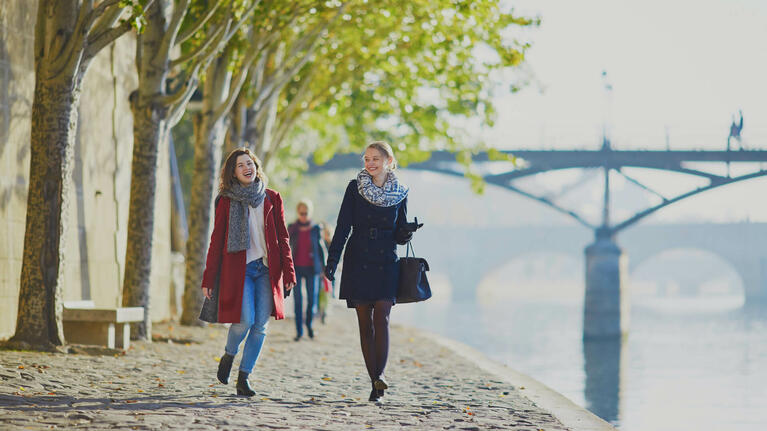 Alternative activities on the Île de la Cité include a stroll among the stalls of the Queen Elizabeth II Flower Market. A stone's throw from the stained-glass windows of the Church of Sainte-Chapelle and the ancient stonework of La Conciergerie, it has a particular significance on May 1. By tradition, the date is marked by giving a sprig of lily of the valley to loved ones. Every Sunday, it turns into a bird market alive with chirruping.
The pleasant weather makes May in Paris a great time of year to pull on the walking shoes whatever your interests. The river's banks are a good place to start, with a guided walking tour along the Seine full of fascinating stories from the city's extensive history.
Anyone who knows Paris a little already can instead explore the hidden gems of Le Marais, a residential area filled with historic sites such as Place des Vosges, once home to Victor Hugo, author of Les Misérables.
Sun and sea – of a kind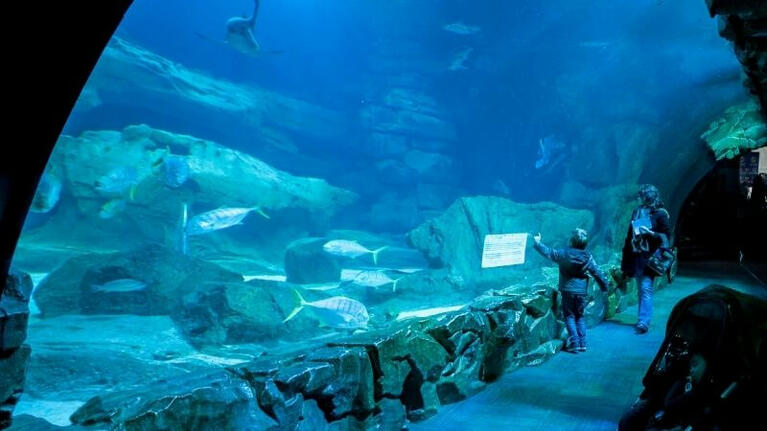 Hitting the sidewalks of the French capital isn't the only way to discover the city. Visitors have been getting a bird's eye view from the top of the Eiffel Tower since 1889. But those seeking elevated views of the tower itself can opt for the Ballon de Paris Generali instead. It's the world's largest helium-filled balloon.
The adventures can continue beneath the waves at the Aquarium de Paris in the Trocadero Gardens opposite the Eiffel Tower. Concentrating on lifeforms found in French waters – which include islands in the Indian Ocean and Caribbean Sea – 60 tanks provide habitats for 7500 individual animals, including 50 sharks and 2500 jellyfish.
Night owls will love the fact that the nearby Palais de Tokyo stays open late at least once a week. It's home to the Paris Museum of Modern Art, one of two major contemporary collections in the city. The Pompidou Center is the other.
Sample cordon bleu menus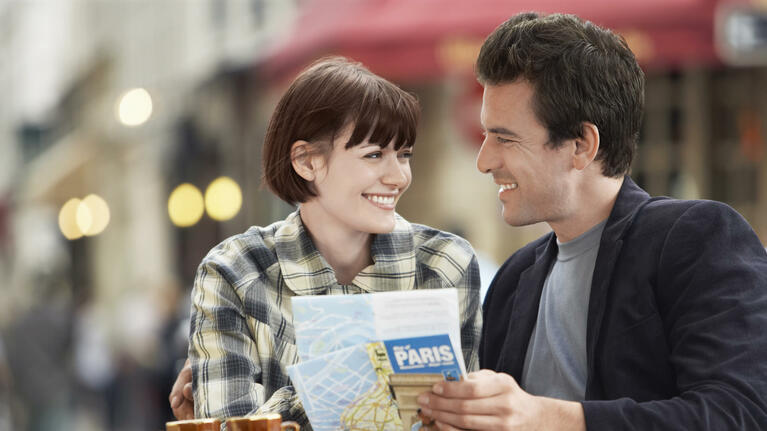 With café and restaurant tables again a firm fixture on the Paris streets after the chill of the winter months, May is also a great time to get to grips with the city's famed food scene.
For a lunch on the go that would make any Parisian proud, look no further than jambon-beurre. A ham sandwich with an added touch of class, both bakeries and cafés prepare this half-baguette containing butter and jambon de Paris ham in vast quantities each day.
If you're after a more leisurely midday meal the croque monsieur may be the answer, sharing many of the main elements of a jambon-beurre but with extra sumptuousness supplied by a béchamel sauce and a light grilling.
Your tastebuds also won't want to miss the Fête de Pain (Bread Festival) the week either side of May 16. An annual celebration of Saint-Honoré, the patron saint of bakers, it has the city's artisans sharing their skills with the general public. Just add cheese for a perfect bite to eat!
Major May events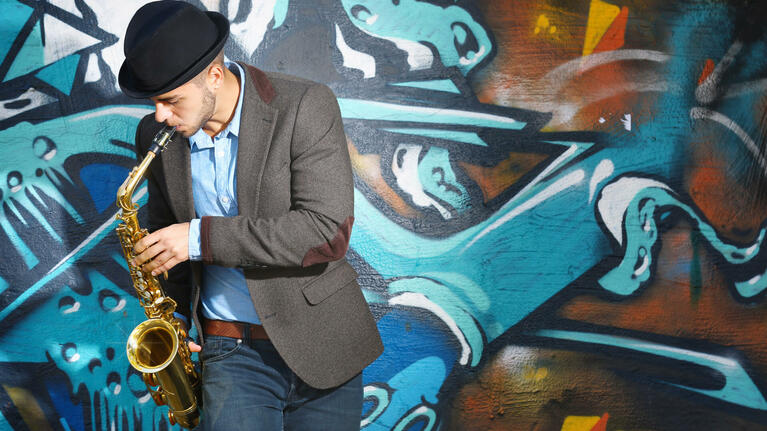 Around the same time, sports fans begin descending on the Bois de Boulogne for the opening rounds of the French Open Glam Slam tennis championships at Roland Garros. However, there are still plenty of other events for those who don't know their Halep from their Barty or their Federer from their Nadal.
The Printemps Des Rues street festival on the Canal Saint-Martin's Quai de Jemmapes creates a magical atmosphere suitable for all the family. Dance, music and theater all come together for just one weekend to mark the coming of spring to the city's streets.
It's the upmarket Saint Germain-des-Prés neighborhood that's the main location for one of the city's foremost music events – Festival Jazz. Its stages bring together new talent and household names wherever they might be found. There's always a strong contingent of American musicians, alongside those hailing from as far afield as Cameroon and India.
The Villette Sonique Festival at Parc de la Villette sees crowds welcoming not only jazz greats but also rock and post-punk experimental acts. Better still, it's free to attend many of its outdoor daytime concerts!
What to do in Paris in May
May in Paris can more than hold its own against the other months of the year. Continuously improving weather, a relaxed holiday atmosphere and brilliant events mean a vacation at this time of year will be remembered for all the right reasons.
And whilst Paris in May is the start of peak vacation season, with higher accommodation costs, don't forget that by traveling with your trusty Go City app to hand you're going to make substantial savings on admission to many of Paris's top attractions!