What could be more idyllic than a restful break in the City of Love, with its multitude of parks and gardens, tranquil canals and cute pavement cafés, perfect for watching the world go by? Check out our guide to the 10 most relaxing things to do in Paris…
Picnic by the Eiffel Tower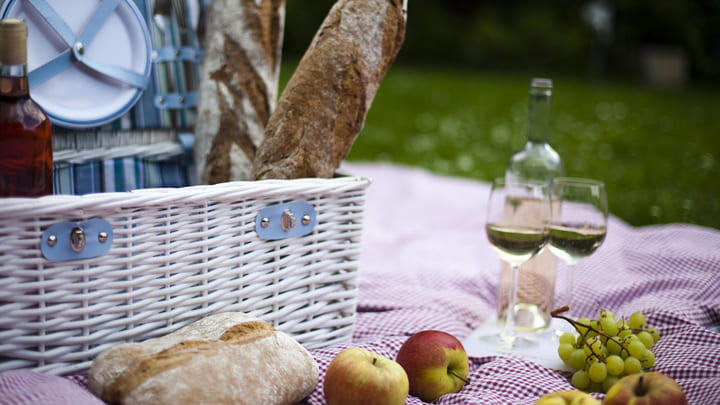 Paris is a paradise for picnic-lovers, with over 400 delightful green spaces across the city in which to throw down a blanket and unpack your hamper. Pick up a fresh baguette, some fromage et charcuterie and a chilled bottle of Chablis and make for the Champs de Mars, a huge expanse of grassy parkland that's straddled by the Eiffel Tower. Balmy summer evenings are perfect for this, as dusk falls and thousands of golden bulbs flicker on to illuminate the Paris icon. Come for the romance; stay for the spectacular light show that makes the tower sparkle like a diamond every hour on the hour until 1AM.
Go Boating in the Bois du Boulogne
Over twice the size of Central Park, Bois du Boulogne is one of the biggest parks in Paris. Its location a little off the beaten track in the 16th arrondissement also makes it one of the least busy. Rowboats are available to rent on the Lac Inferieur (Lower Lake), meaning you can while away a pleasant hour or two bobbing gently on its tranquil waters. Afterwards, take a stroll through the forest to smell the (many) roses in the beautiful Parc de Bagatelle botanical garden. If you're lucky you might also encounter the park's resident peacocks and elusive red squirrels along the way.
Browse for Books in the Latin Quarter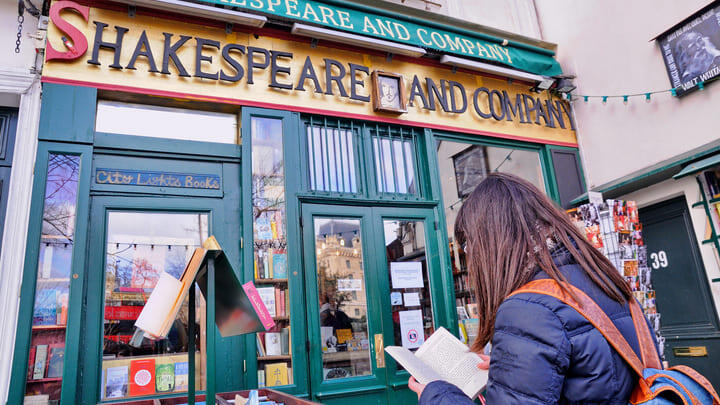 The Latin Quarter's narrow, winding lanes are a far cry from some of Paris's more hectic boulevards, and it's here you'll discover the semi-legendary English-language bookstore Shakespeare and Company, a labyrinthine treasure trove for literature lovers, where thousands of books pack into higgledy-piggledy shelves and teeter in corners. From here, you're a stone's throw to the Bouquinistes of Paris, where hundreds of booksellers line the left bank of the Seine, offering some 300,000 books (give or take). Creaking antiquarian tomes, literary classics, graphic novels, childrens' books, poetry, art… it's all here, and then some!
Have a Hammam
Stunning, intricate mosaics and an epic 33-meter-high minaret are not the only reasons to pay a visit to the Grande Mosquée de Paris in the Latin Quarter. There's also a beautiful byzantine-style hammam with a marble steam room and babbling fountain. Book an exfoliating scrub or vigorous massage for a near-religious experience and complete your transition to a zen-like state by lingering for baklava and mint tea in the leafy courtyard. For religious reasons, there are separate times for men and women to visit the hammam.
Enjoy Pizza and Beer by the Canal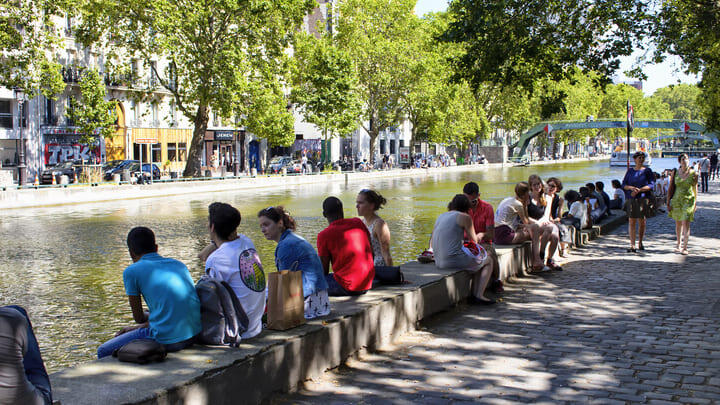 Dodge the tourist trail and get yourself down to Canal Saint-Martin, where cute cafés, bistros and craft-beer bars line a peaceful stretch of water that's dotted with tree-shaded quays, garden squares, cobbled walkways and highly Instagrammable Venetian-style bridges. Eagle-eyed fans of French cinema may recognise the canal from Amélie, the quirky 2001 rom-com set in and around some of Paris's most picturesque locations. Grab some pizza and beer from one of the boho takeaway joints and find a spot to sit down and skim stones across the water at sunset, just like the movie's titular heroine.
Walk the Coulée Verte
Nothing soothes the soul like a bit of greenery and this central Paris walkway – literally 'the Green Corridor' – is no exception. A disused railway line that runs across a viaduct in the heart of Paris, it has been converted into a peaceful elevated walking route that's alive with lush vegetation and foliage. Enjoy views of the Paris skyline from your verdant vantage point and refill your bottle with sparkling water (yes, really!) at the free fountain in Jardin de Reuilly, one of just a handful of its kind dotted around Paris.
Play Pétanque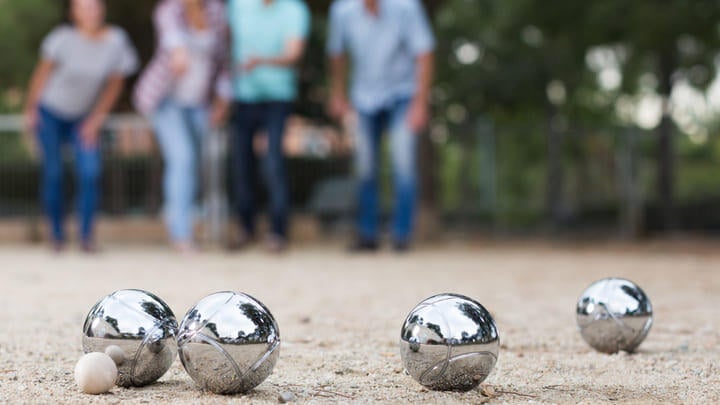 One of France's greatest and most relaxing pastimes, pétanque is a sport that's beloved of hipsters and old-timers alike. You can have a go at this ancient boule-throwing contest in any number of locations around the city. We recommend Place de la Nation or stunning Luxembourg Gardens, where other gentle pursuits on offer include giant chess and sailing antique toy boats on the ornamental lake.
Watch a Sunset (or Sunrise!)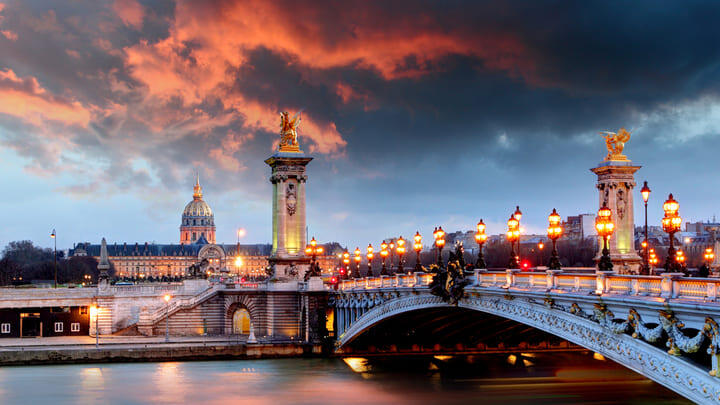 Sunset in Paris is truly something else. As the sky turns a dusky pink and lights flicker on across the city, it can feel like there's magic in the air. Little wonder that this time of day (and its early morning counterpart) provided such inspiration for the likes of Monet. Take a cruise along the Seine to see iconic Paris landmarks including the Louvre and Pont Alexandre III illuminated from the water. Or head for the high ground: the view from the observation deck atop Montparnasse Tower is magnifique, while the atmosphere around Montmartre – as the light fades over the Sacré-Cœur and the colorful carousel below wheels into motion – is hard to beat.
Visit a Garden
You're never very far from a park or garden in Paris, so it's easy to take time out from the hubbub of the city streets and pause to smell the roses – literally. Handily located between the Louvre and Place de la Concorde, the 17th-century Jardin des Tuileries is a peaceful formal garden with two ponds, statues by the likes of Rodin and Giacometti, and plentiful seating. You can also put your feet up in the sculpture garden at the Rodin Museum, where ornamental ponds, perfectly manicured box hedges and a variety of famous pieces by the celebrated sculptor, make for a relaxing place to while away an hour or two.
People-Watch at a Café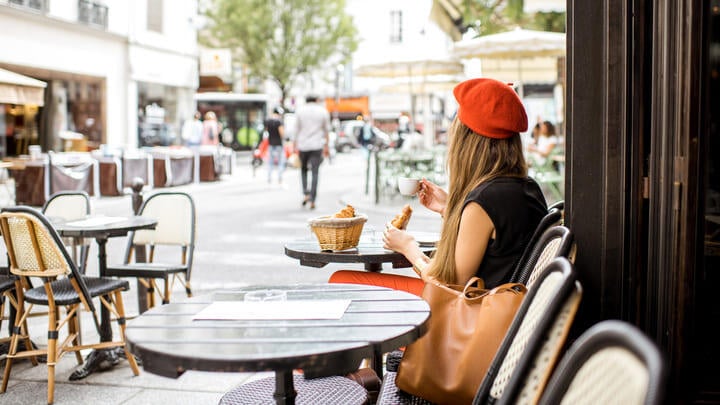 For Parisians, the act of sitting at a pavement café, slowly sipping espressos and peering at passers-by over dark glasses, is something of an art form. Pull up a chair, order a croissant or three and join the locals in a spot of people-watching. Your server won't bring the check until you ask for it, so you have all the time in the world to sit back, relax and watch what some would say is the best show in town.
Save on relaxing things to do in Paris
Save on admission to Paris attractions with Go City. Check out @GoCity on Instagram and Facebook for the latest top tips and attraction info.